All the mouthwatering recipes in our series "The Main Ingredient" have one thing in common: They all contain cookies. Explore this affogato recipe and s'mores ice cream recipe to create a dessert that will satisfy a sweet tooth and an after-dinner desire for coffee.
I moved to Miami from California in the early '90s, a young 20-something who had just finished a Master of Fine Arts program in creative writing for poetry. That's when I discovered Cuban coffee. I soon learned it is much more than just a hot caffeinated beverage. It's a culture, a lifestyle — and it's deliciously addictive.
My favorite thing to do in those early days exploring South Beach was to walk to one of the ventanitas, or "little windows," that open out to the sidewalk or parking lot from the sides of restaurants. They offer Cuban coffee, toast, pastries, juices, sandwiches — portable options for people on the go. But I was there for the colada, a sweetened cup of intensely dark Cuban espresso that you distribute to your friends and colleagues in little shots. You really only need one to power your morning; I often drank more than one, which was way too many of them. They suited both my sweet tooth and my need for caffeine.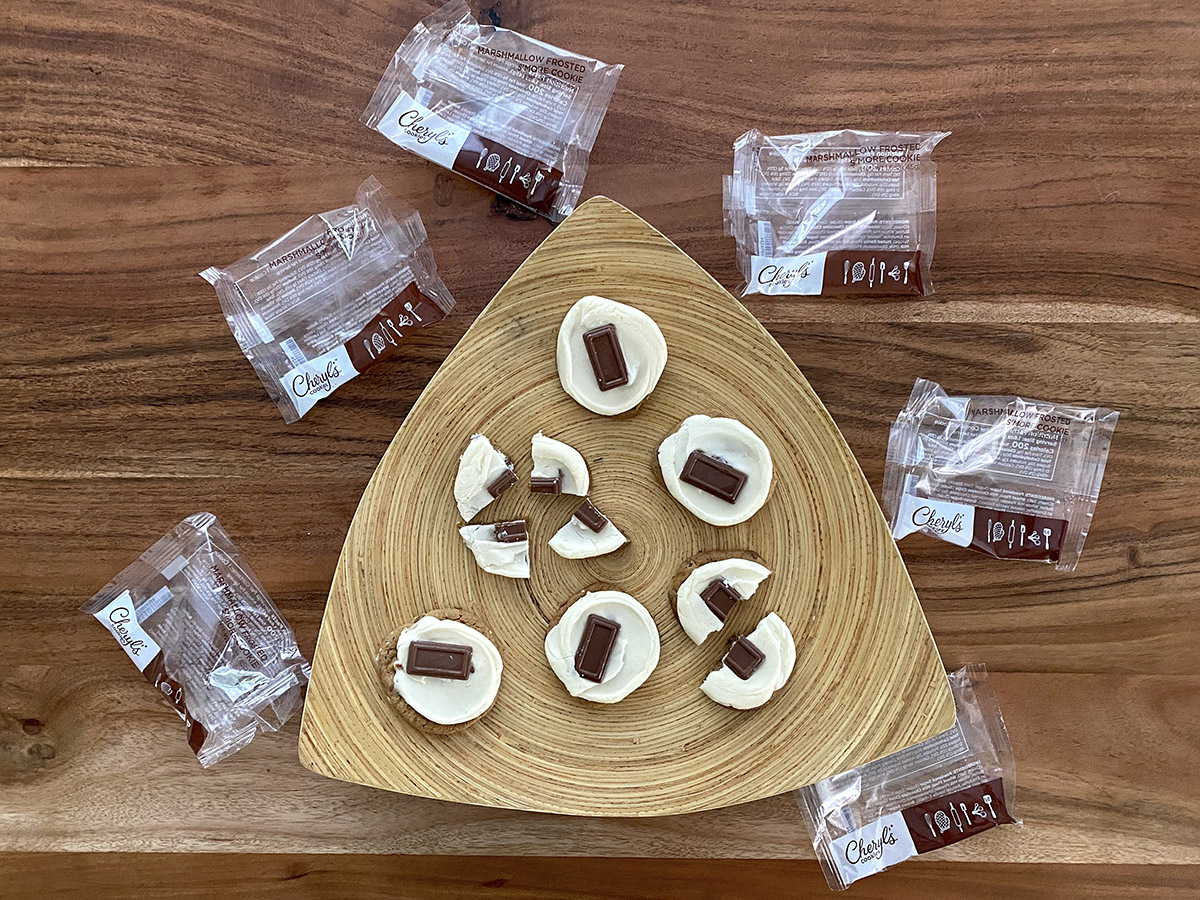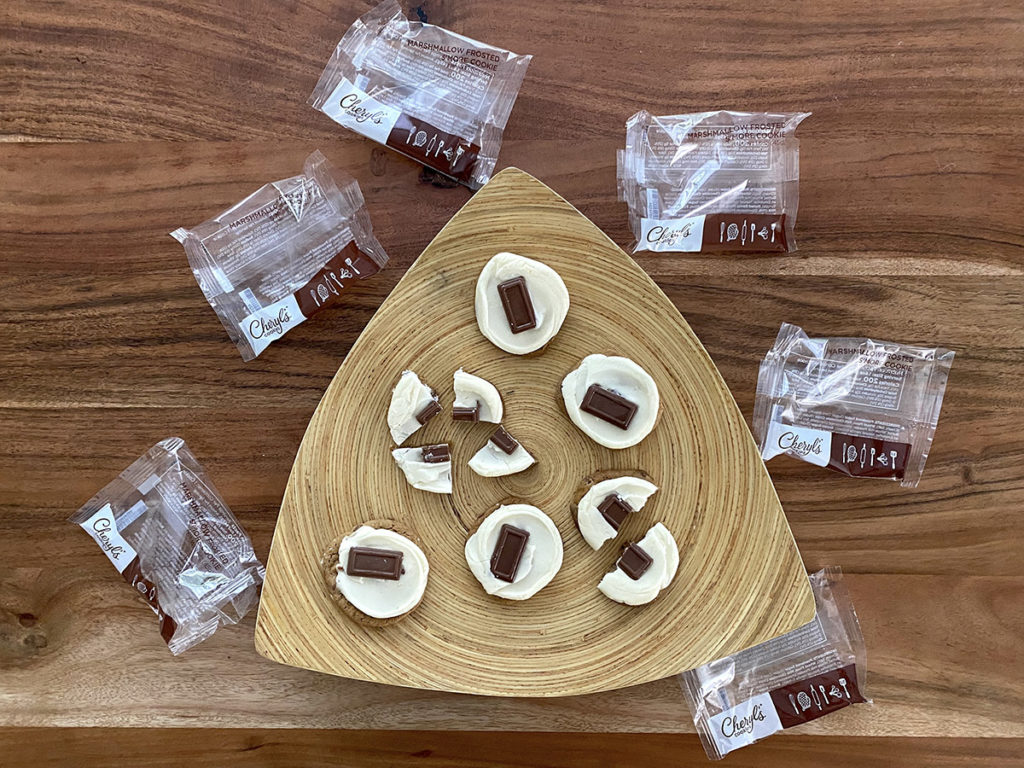 Now, I like to use shots of a colada to top ice cream the way you do with an affogato. A classic Italian dessert, an affogato typically comprises vanilla ice cream and espresso. I find the bittersweet Cuban colada an excellent topping for a chocolate ice cream made with Cheryl's Buttercream Frosted S'more cookies. I enhance the coffee flavor — and slow down the melting — with an equal amount of Kahlúa, which contains both rum and coffee liqueur. That infuses it with just the right amount of "Cuba" for me, but you can always choose an alcohol-free option, if you'd prefer.
Another way to really enhance this dessert is to make your own ice cream. Sure, you can buy chocolate ice cream, allow it to soften, and mix in crumbled cookies. But, if you're invested in going the distance, a no-cook, no-egg recipe lends an added layer of authenticity to the final product.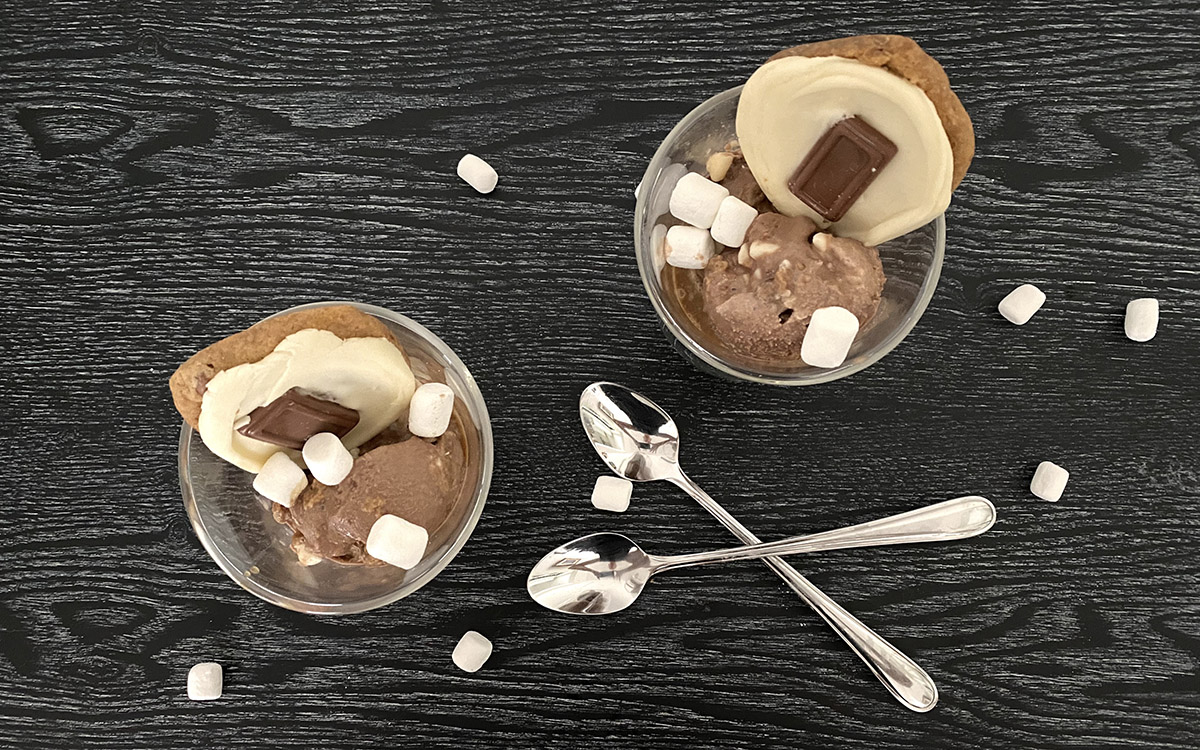 Cuban-style Affogato
Ingredients
Cheryl's Buttercream Frosted S'more Cookie Ice Cream
Topping
4

ounces

Kahlúa (optional)

4

ounces (4 shots)

freshly brewed Cuban coffee (can substitute sweetened espresso)

16

mini marshmallows
Instructions
Directions for Cheryl's Buttercream Frosted S'more Cookie Ice Cream
In a standing mixer or bowl with a handheld mixer, combine the condensed milk, heavy cream, cocoa powder, and vanilla extract until fluffy, soft peaks form.

Fold in crumbled cookies.

Transfer to a glass container or other receptacle that you can seal to prevent freezer burn.

Place in the freezer for at least eight hours to overnight.
Directions for Topping
In each of the four large coffee glasses, place three small scoops of Cheryl's Buttercream Frosted S'more cookie ice cream.

Top with one ounce of Kahlúa, one ounce Cuban coffee, four mini marshmallows, and a Cheryl's Buttercream Frosted S'more cookie for garnish.