"Why We Celebrate" looks at holidays, occasions, and traditions from all over the world, and explains their origins, the meaning behind them, and the reasons we observe them. Learn about the unique birthday traditions around the world and how other countries celebrate turning another year older.
Presents, cake, a party, flowers, a day all about you…whoever designed birthday traditions got it right. But did you ever wonder how the rest of the world celebrates birthdays? If you're looking to start a new tradition, take inspiration from how birthday traditions are celebrated in other countries.
Germany
A noted difference between birthday traditions in Germany and the United States is that in the former the birthday boy or girl pays for the party. Additionally, Germans say that if you wish someone a happy birthday before their actual birthday, then it is bad luck. For the gents who are single on their 30th birthday, it is tradition to sweep the steps of their town hall or another equally busy place until they find a lucky lady to kiss.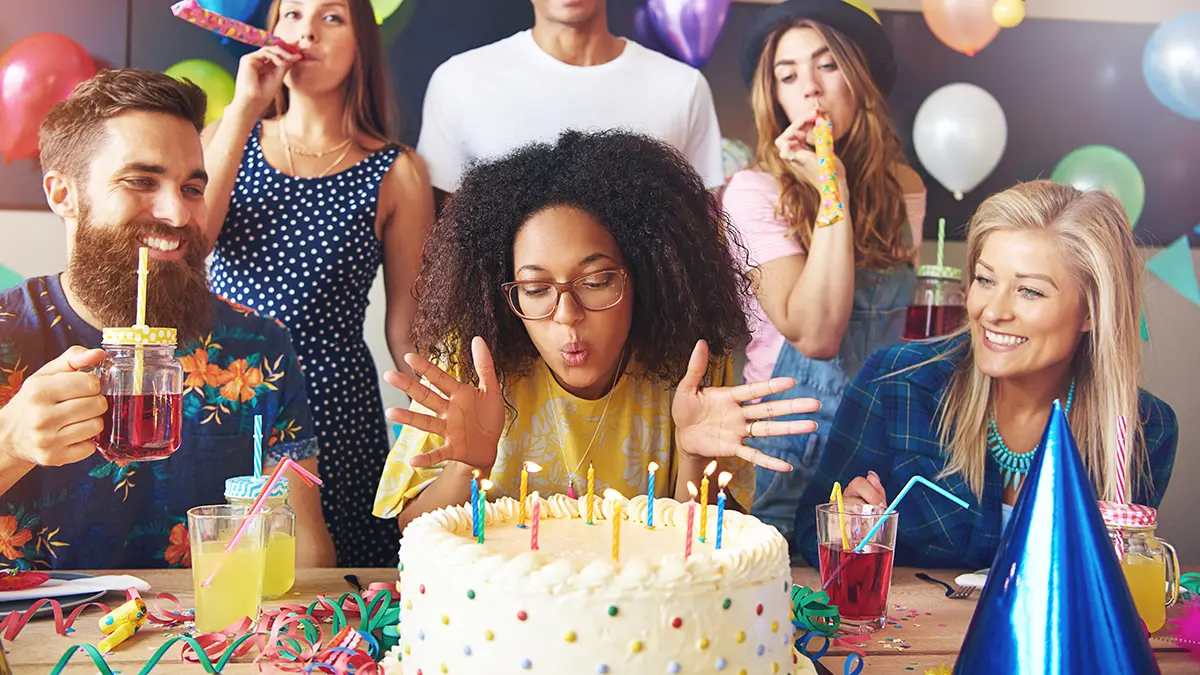 Great Britain
Birthday celebrations in Great Britain are similar to those in the United States, with birthday cakes and the singing of "Happy Birthday to You." One distinction is that, sometimes, families will place something symbolic inside the birthday cake (such as a coin for riches and wealth) for the birthday boy or girl to discover.
Ireland
The Irish celebrate birthdays by having friends and family come together to enjoy food, drinks, and fun, but it can be a bit more raucous because of the tradition of "bumping" the birthday boy or girl. In "bumping," an adult flips the person upside down and "bumps" them on the floor as many times as years they are old (gently, of course).
Canada
If you're in Canada to celebrate someone's birthday, don't be surprised if you see that person with a greasy nose. The reason? To keep bad luck away for the following year. People who follow this tradition believe that putting something like butter on the birthday boy or girl's nose will make them "too slippery" for bad luck to stick to them as they head into their next year.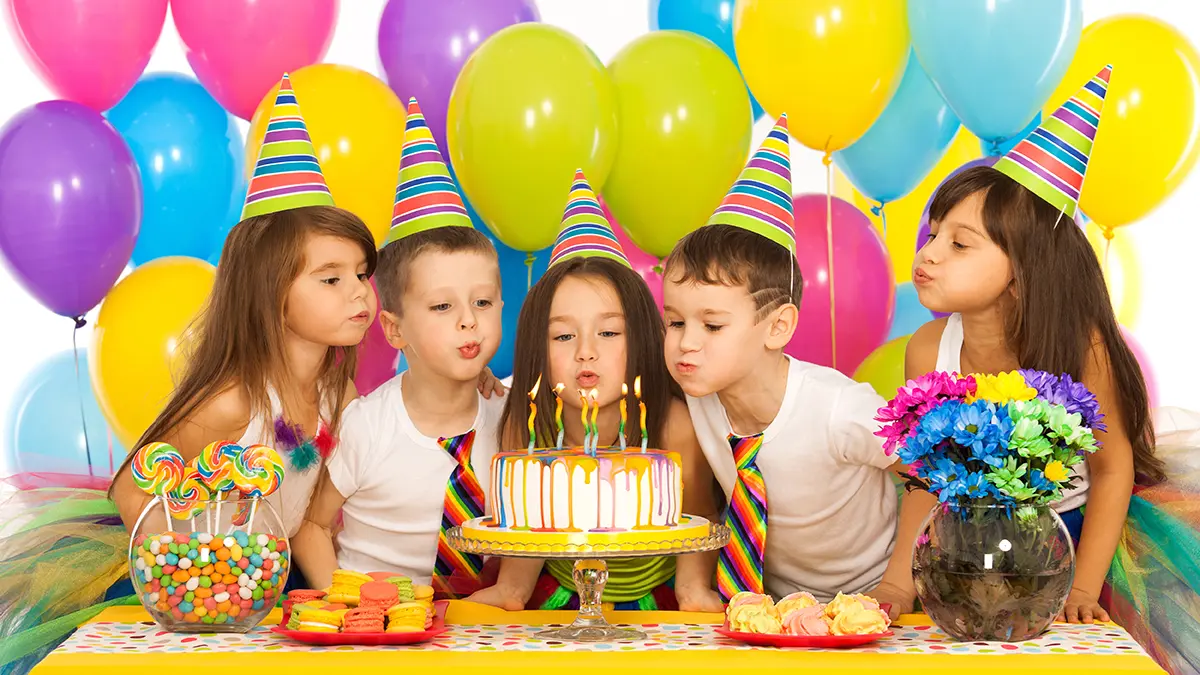 Australia
Birthdays in Australia are almost always celebrated with a barbecue. Similar to birthday traditions throughout the globe, you can expect to see decorations like balloons and the honoree making a wish by blowing out the candles on their cake. However, Aussie children get an extra treat: They get to eat a sweet snack called fairy bread, which is essentially just white bread slathered in butter and covered with sprinkles.
Vietnam
Everyone in Vietnam celebrates their birthday on the same day, New Year's Day, which is known as "Tet Nguyen Dan" (Festival of the First Day). Tet is held on the first new moon after Jan. 20 each year. Adults gift children red envelopes with "lucky money" in them to celebrate and congratulate them on another year.
Norway
Birthdays are simple, thoughtful affairs in Norway. School-aged children have a celebration that is exclusive to classmates and during which the birthday boy or girl chooses a classmate to dance with while his or her peers sing along. As people in the country get older, the humble birthday traditions continue: Norwegians do not have a birthday party thrown for them but rather the celebrant plans his or her own party. The most standard birthday song is 'Hurra for deg som fyller ditt år,'" says Johnny Van Duong, a project manager in civil engineering for Skanska AB. "We also have a Norwegian version of 'Happy Birthday to You,' which is our second most popular song."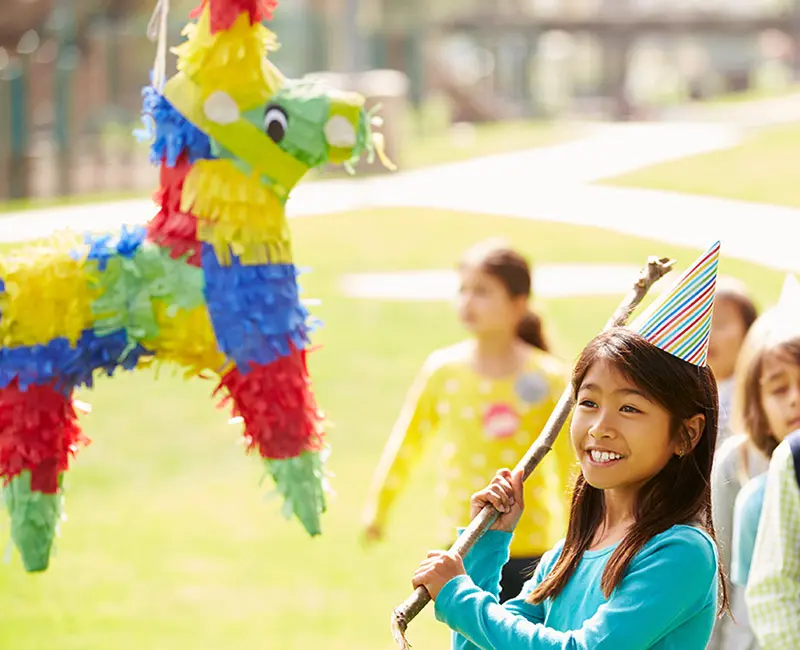 Mexico
In Mexico, one of the most popular things to have at a birthday party is a candy-filled piñata. Party guests take turns giving it their all to crack it open, and once this happens, well, you know what comes next — everyone races to pick up as much candy as they can. Piñatas are more than an opportunity to enthusiastically seek candy — they also have spiritual meaning. Original piñatas had seven points, each one representing a different "deadly sin." The act of being blindfolded symbolizes faith, and you are supposed to be spun 33 times — once for each year of Christ's life. The breaking of the piñata symbolizes the forgiveness of sins and renewal.
Denmark
In Denmark, there's a cake for every occasion. On children's birthdays, you will often have a "cake man" or "cake lady," says Katinka Friis, PR ad press manager for VisitDenmark. You create a person from Danish pastry and decorate it with royal icing and tons of candy. It's not the healthiest of foods, with a ribbon of marzipan draped across the body with a greeting for the birthday boy or girl, but isn't sweet and decadent what birthdays are all about?
Brazil
You'll know someone is celebrating a birthday in Brazil just by the way the house is decorated, with banners and brightly colored paper flowers. Children in Brazil also eat candy on their birthday that is shaped like fruits and vegetables. Another tradition is the possibility of having one's earlobes pulled. Like "birthday punches" or "bumping" in Ireland, a Brazilian celebrating a birthday might have their earlobes pulled as many times as years they are old.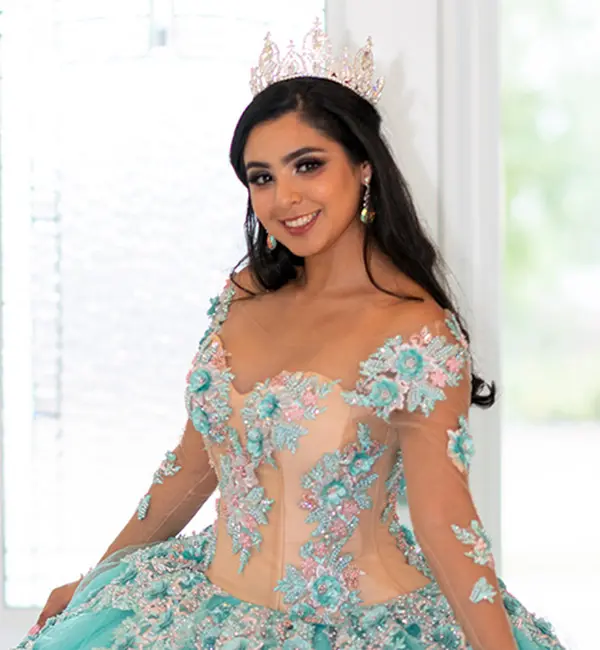 Latin America
A special birthday celebrated throughout Mexico and Latin America is a woman's 15th birthday, known as a quinceañera. This celebration dates back to the 14th and 15th centuries and the time of the Aztecs; in those days, the average life expectancy was about 30, and a 15-year-old woman was considered in her prime. The 15th birth year is said to symbolize a girl's transition into womanhood. These days, since a quinceañera is not only a birthday milestone but a religious one, a religious service follows the party. The quinceañera is accompanied by 14 of her female friends and 15 of her male guests. Like a bride on her wedding day, the quinceañera holds a bouquet with 15 flowers that typically match the party's decorating theme.
United States
We had to finish our list with some of the traditions of the United States. Here, we recognize the birthday of noted Americans, such as certain presidents and Martin Luther King, Jr., with national holiday — you may even get the day off from school or work for it. Then, there are also the universal customs shared by many countries of smearing your name on the cake, having the birthday boy or girl cut the first slice, blowing out the candles, and giving gifts.