On Sunday March 2nd 2014, Cheryl's Cookies had the privilege of teaming up with the world's first child protective agency, New York Society for the Prevention of Cruelty to Children (NYSPCC), to deliver smiles to some of New York City's children and families.
Fifty families participated in the NYSPCC Family Benefit 2014, making once-in-a-lifetime memories with their new friends and family members. The day of family fun began with a VIP lunch reception in the heart of dazzling Times Square at Aureole, where they snacked and savored to their heart's content on the restaurant's signature American dishes. At the completion of the luncheon, guests were treated to a VIP gift bag filled with toys and treats, including Cheryl's famous buttercream frosted cookies.
The afternoon continued with a trip over to the New Amsterdam Theatre, where guests enjoyed an awe-inspiring performance of Disney's Aladdin on Broadway, viewed from some of the hottest seats in town.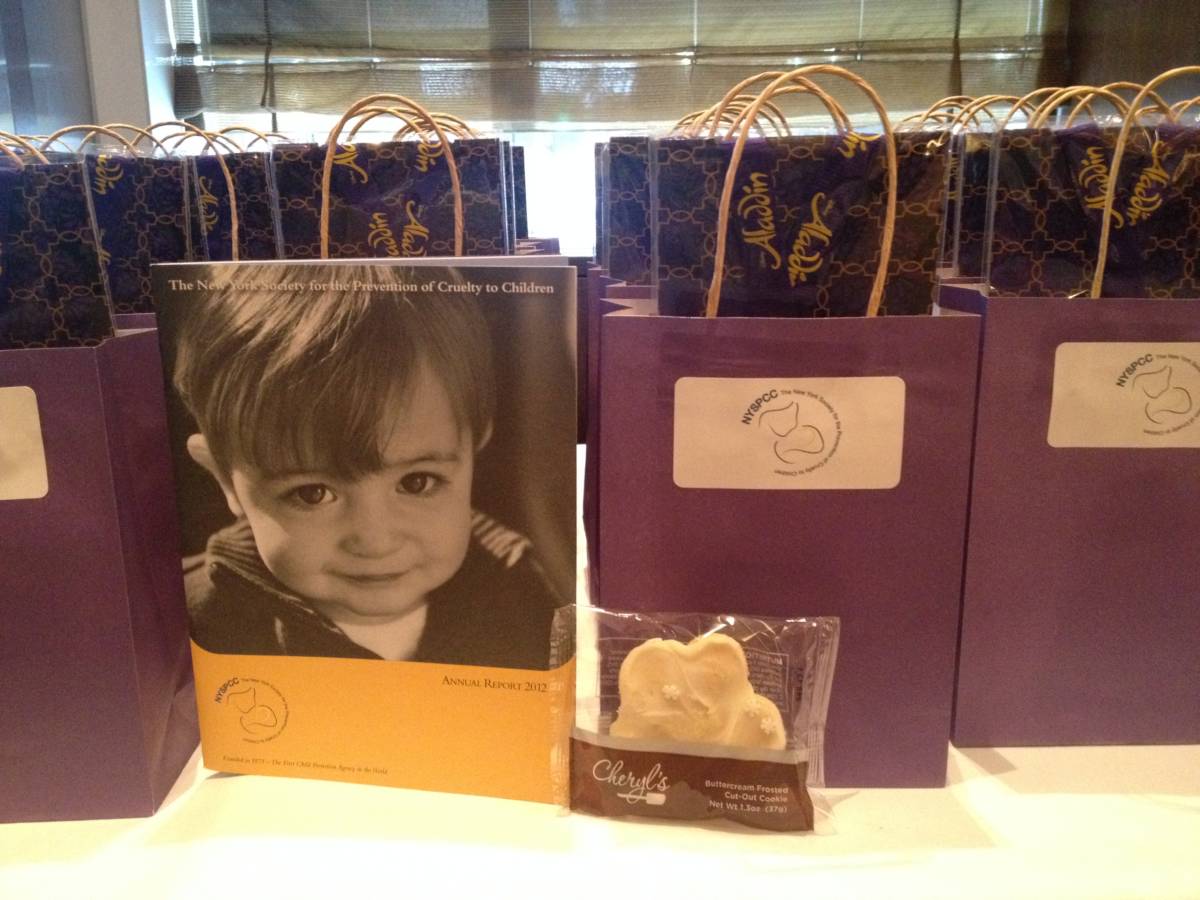 About the New York Society for the Prevention of Cruelty to Children:
"Founded in 1875, The New York Society for the Prevention of Cruelty to Children is the first child protective agency in the world. Throughout its 139 year history, The NYSPCC has sought, through the development of new and innovative programs, to meet the urgent needs of New York City's most vulnerable children."