Our series "A Gift for Gifting" walks you through how to show your generosity and thoughtfulness to all the special people in your life. Holiday shopping doesn't need to be stressful. Consider these 15 gifts under $50 to show you care and help you stay within your budget.
Buying gifts can be overwhelming. Nobody wants to spend all their time (and hard-earned money) going to stores or searching online to try and find just the right present for everyone on their list.
That's why we've assembled this list of 15 stellar gift ideas for less than $50 each. It'll help bring some relaxation to your holiday season, and keep a little extra coin in your pocket.
15 Holiday Gifts for Under $50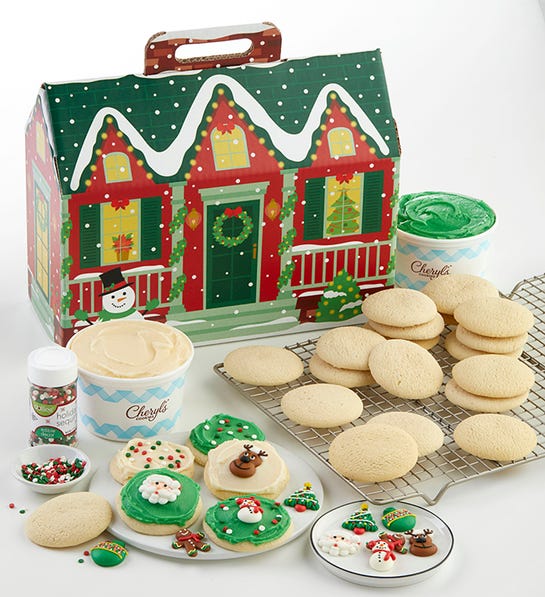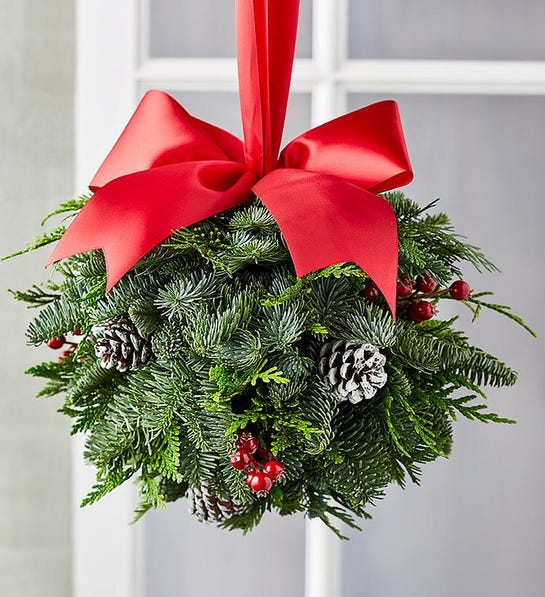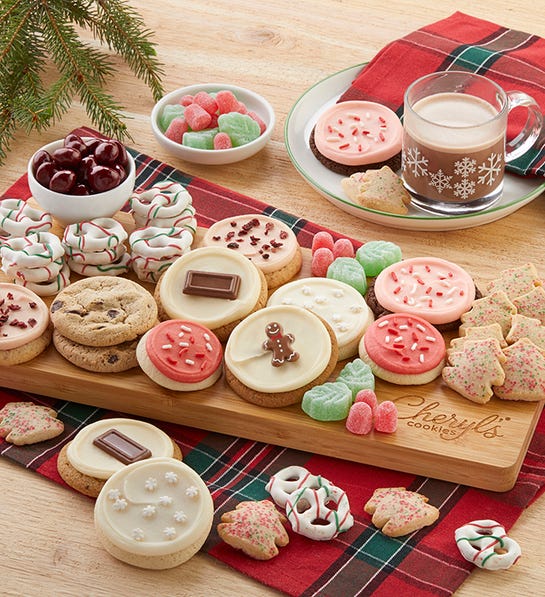 Gift the fun of decorating cookies without any of the hassle of actually baking them. Cheryl's soft and scrumptious sugar cookies come with all the frosting and sprinkles you need to make them festive, ensuring this kit is a winning activity for a family afternoon at home.
Help a loved one's holiday décor stand out this season with this gorgeous evergreen wreath. It comes with noble fir, western red cedar, faux red berries, and snow-dipped pinecones for a rustic touch.
Bring this sweeter take on classic charcuterie boards to your next holiday gathering, and you'll be the star of the party. It comes with decadent delights ranging from jelly candies to cranberry orange cookies to frosted s'mores, all all piled on top of a beautiful cutting board that serves as a hostess gift.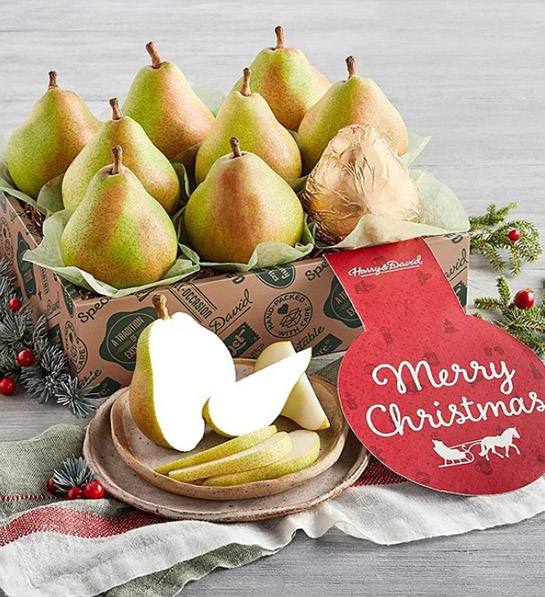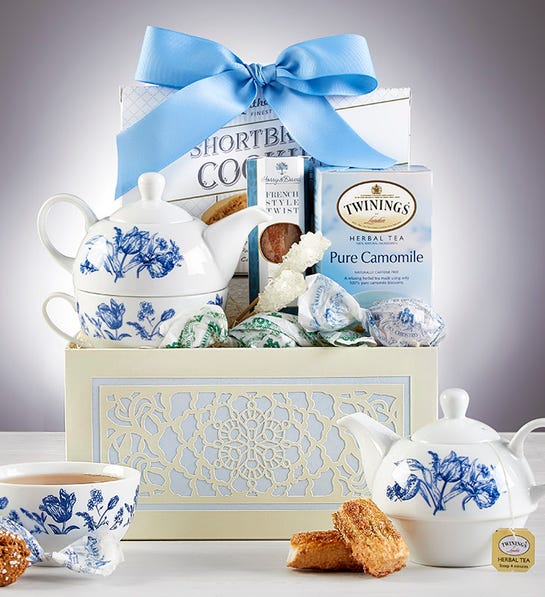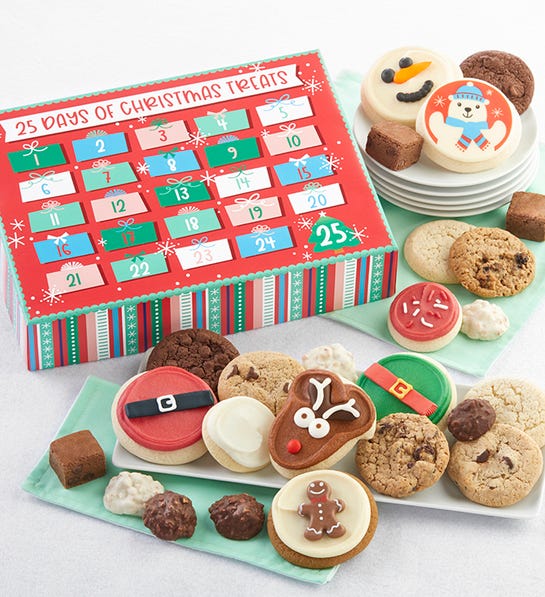 Don't think fruit can be an indulgence? Then you've never had a Royal Riviera Pear. Grown in the Rogue Valley of Southern Oregon, these legendary pears are sweet and juicy and handpicked. For an extra touch of elegance, each box contains one pear wrapped in gold foil — a tradition that dates back to the 1930s.
Gift this gorgeous tea set to a friend who's a fan of the finer things in life. It comes with a blue and white floral stoneware teapot, along with chamomile tea and plenty of sweet treats to munch on as they sip.
Make the wait for the holiday season extra sweet by gifting this fun take on a traditional advent calendar. The box includes individually wrapped treats for every day until Christmas, letting them enjoy their fill of fudge brownies, pretzel clusters, gingerbread men, and more.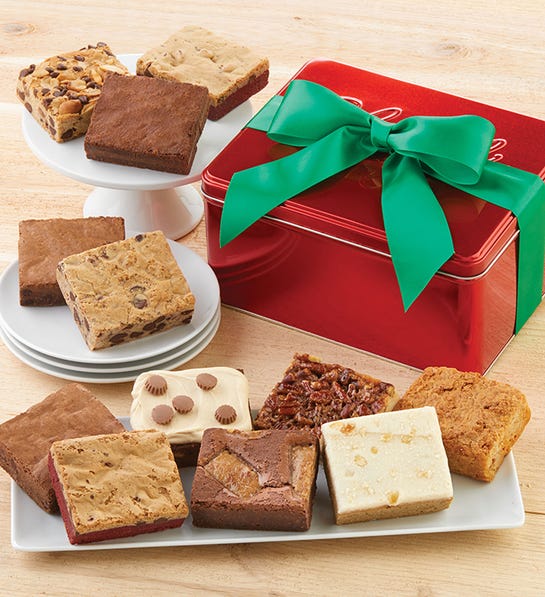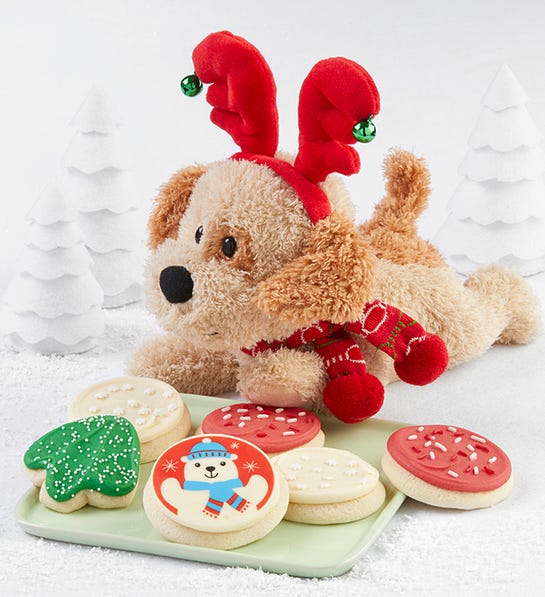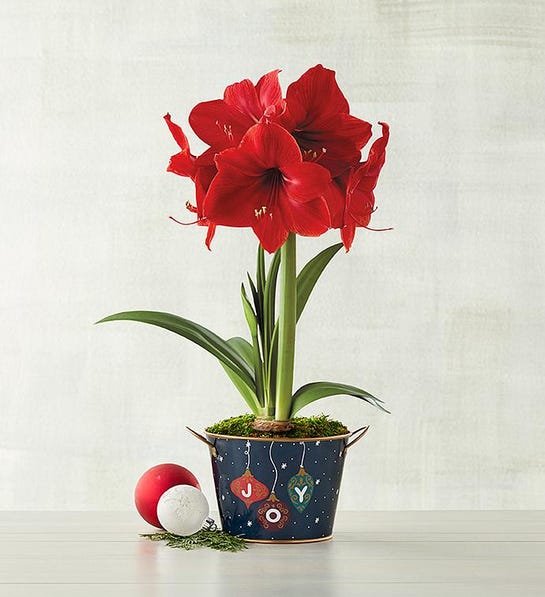 Few treats can put someone in the holiday mood faster than a plate of fresh brownies. But if they're not in the mood to bake, this gift will allow them to skip the prep work and get right to the good stuff. Each tin includes eight varieties of decadent brownies and bars, ensuring there's something sweet to satisfy every taste.
Many of you love pets, but taking care of them is another story. This year, gift a dog that won't leave an accident on the rug with this soft and squeezable dancing puppy plush. Hug it to hear a rendition of "We Wish You a Merry Christmas" while enjoying the five buttercream cookies that come included.
As a holiday plant, poinsettias are a little played out. This year, gift a different gorgeous flower: the red lion amaryllis. Each pre-planted amaryllis bulb arrives in a decorative tin container and will bloom within four to eight weeks of delivery.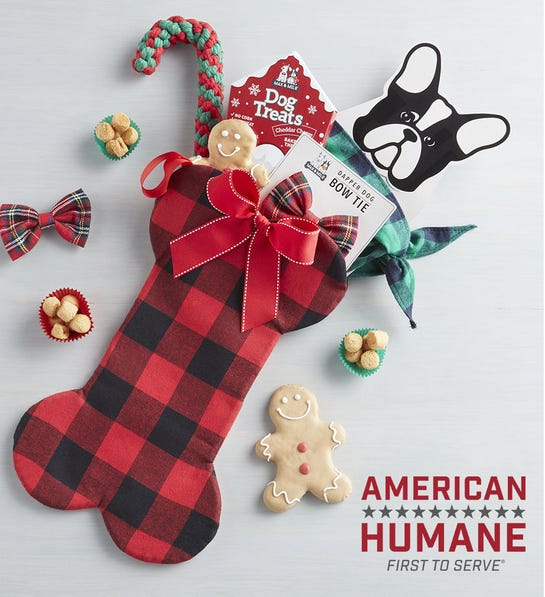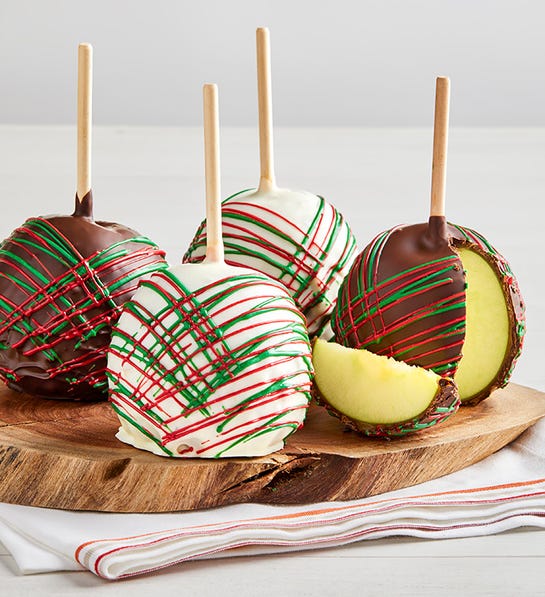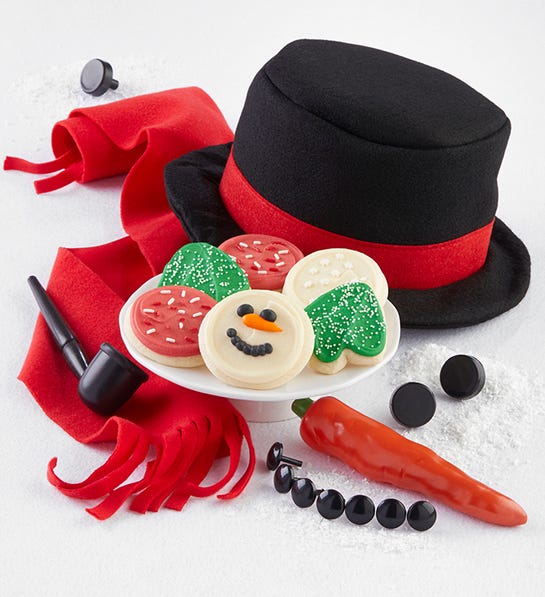 This holiday, make sure your canine companion feels the love with a special stocking stuffed with dog treats. Within this plaid, bone-shaped stocking, you'll find special goodies, such as a holiday bandana and bow tie, decorated dog treats, and rope candy dog toys.
Far from just a fall treat, caramel apples will satisfy a sweet tooth any time of year. These orchard-fresh Granny Smith apples are hand-dipped in caramel, drizzled with decadent dark or white chocolate, and finished with festive green and red drizzles. Every bite provides the perfect blend of sweet and sour flavors.
The weather outside may be frightful, but your friend who receives this DIY snowman kit will think you're delightful. It comes complete with all the accessories they need to decorate their frosty friend, including a felt hat and scarf, faux carrot nose, pipe, and buttons. Once they're ready to warm up, six buttercream cookies await them.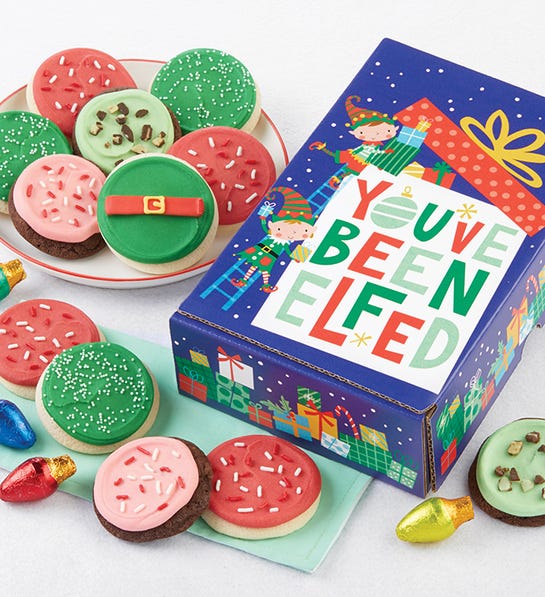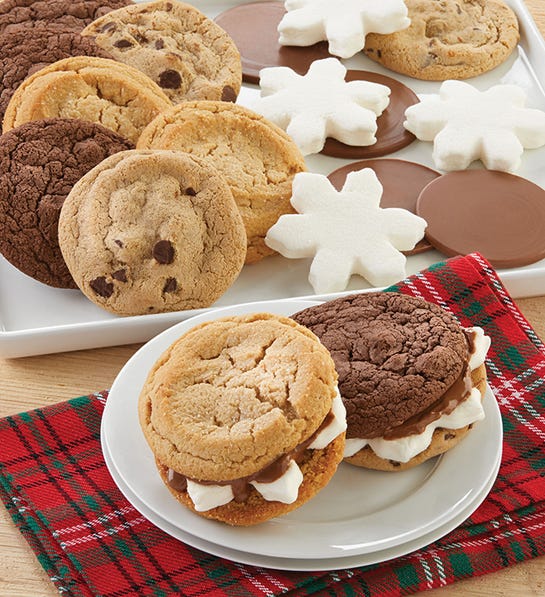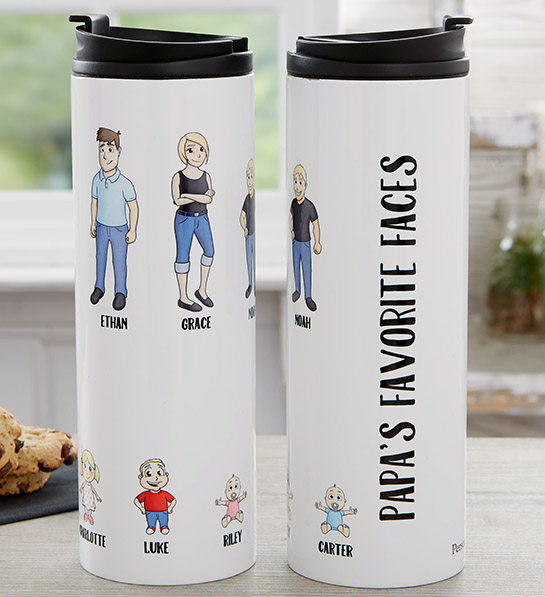 Naughty or nice, we all deserve a treat. Spoil the prankster in your life with this tasty mix of buttercream cookies and foil-wrapped chocolates. Upgrade the fun by gifting the delivery in a collectible silver pail.
This gift lets your friend enjoy a quintessential summer camping dessert no matter the weather. As an upgraded take on the classic s'more, this kit contains enough supplies for six cookie s'mores made with cute snowflake marshmallows.
Show you care this season by gifting your family custom printed tumblers decorated with characters for every member. You can choose from dozens of cartoon faces to replicate every loved one's countenance. The reusable tumbler works to keep drinks hot or cold and will fit in any cup holder.