Find out fascinating facts and interesting tidbits about cookies and the ingredients found in them in our series "Inside the Dough." From being used as a weapon to a natural mosquito repellant to an ingredient in tons of foods, coconuts are as versatile a fruit as there is.
Enclosed in its nondescript earth-toned, rock-hard, super shaggy shell, you might not think of the humble coconut as one of the planet's most delicious, versatile, and vitally essential foods — but that would be a mistake. Yes, it's delicious paired with chocolate. Yes, it tastes great in a tropical cocktail. Yes, it's divine as a pie filling. But coconuts are so much more!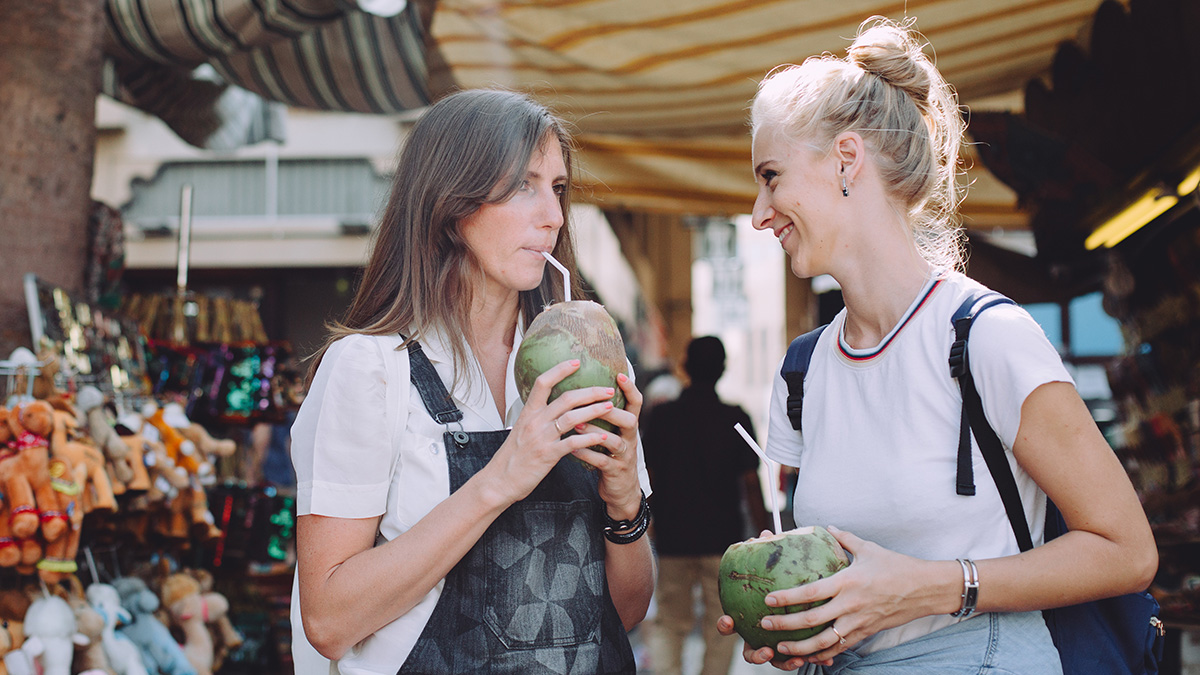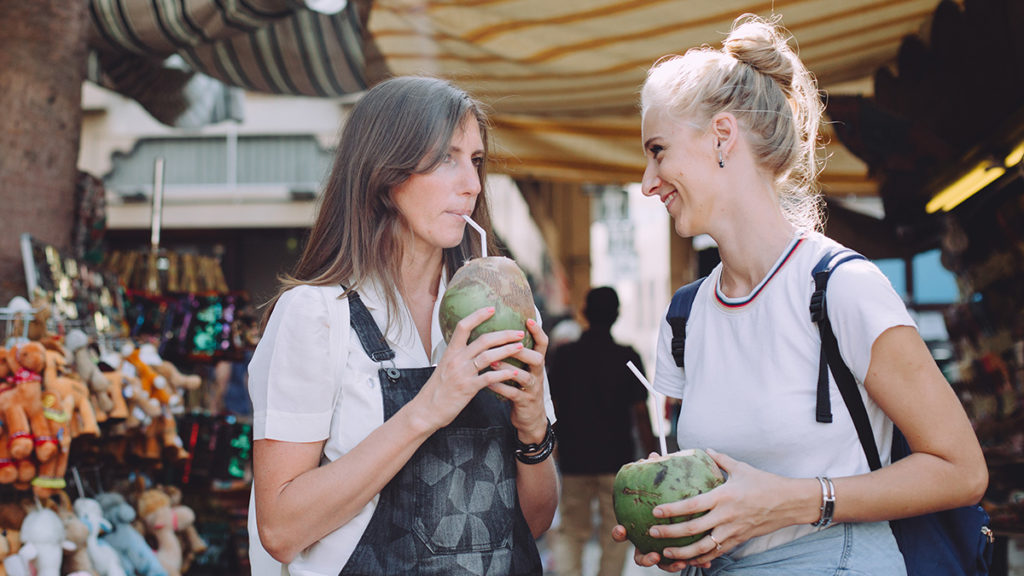 Coconuts have a history
Academics believe people have been eating coconuts for centuries. Literary scholars have found documents showing that coconuts were regularly grown and used for food in South Asia as far back as the 1st century BC.
From there, they say, the coconut gradually spread around the world. Pirates hoarded them and explorers took them home as tasty souvenirs of their conquests, and any that were lost during these adventures simply floated across the ocean to a new island civilization. Research shows that a coconut can be carried by ocean tides for more than three months and still successfully germinate into a new tree!
They don't like labels
Often considered a fruit, the coconut is actually what's called a drupe, a fleshy seed around a pit, similar to plums, cherries, almonds, and olives. Because of its shell, it's also frequently thought of as a nut — a fact sailors and explorers who encountered the coconut were quick to notice.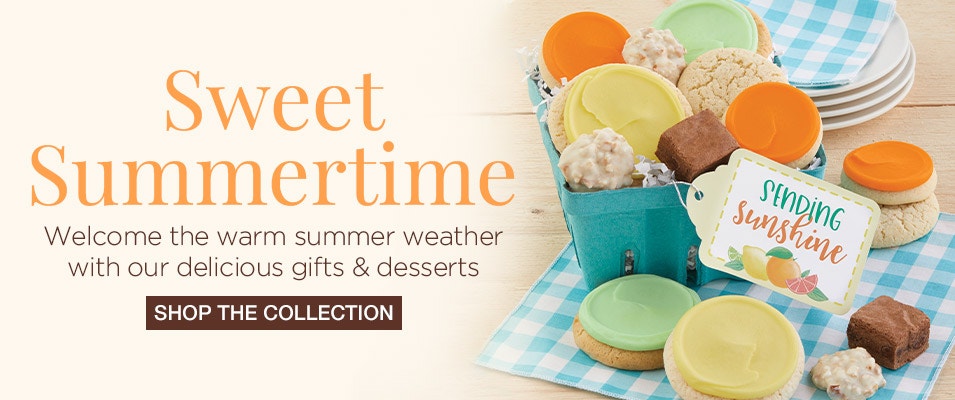 In the 16th century, Portuguese sailors, in particular, were obsessed with the coconut — and especially the three small naturally occurring holes in its shell. While those holes actually exist to give a baby coconut tree a place from which to emerge, these sailors saw a smiling face or sometimes a skull, leading them to call the nut a "coco," meaning "grinning face, grin, or grimace." The word "coconut" was born.
Their variety is astounding
Today, there are over 150 different species of coconut trees in nearly 100 countries. Indonesia, the Philippines, India, Sri Lanka, and Brazil are the world's biggest exporters of the 61 million tons of coconut we consume annually. Some coconut trees are so short that you can pick your food by hand, while others top out at nearly 100 feet tall and can produce as many as 75 coconuts a year (although they average closer to 30 annually).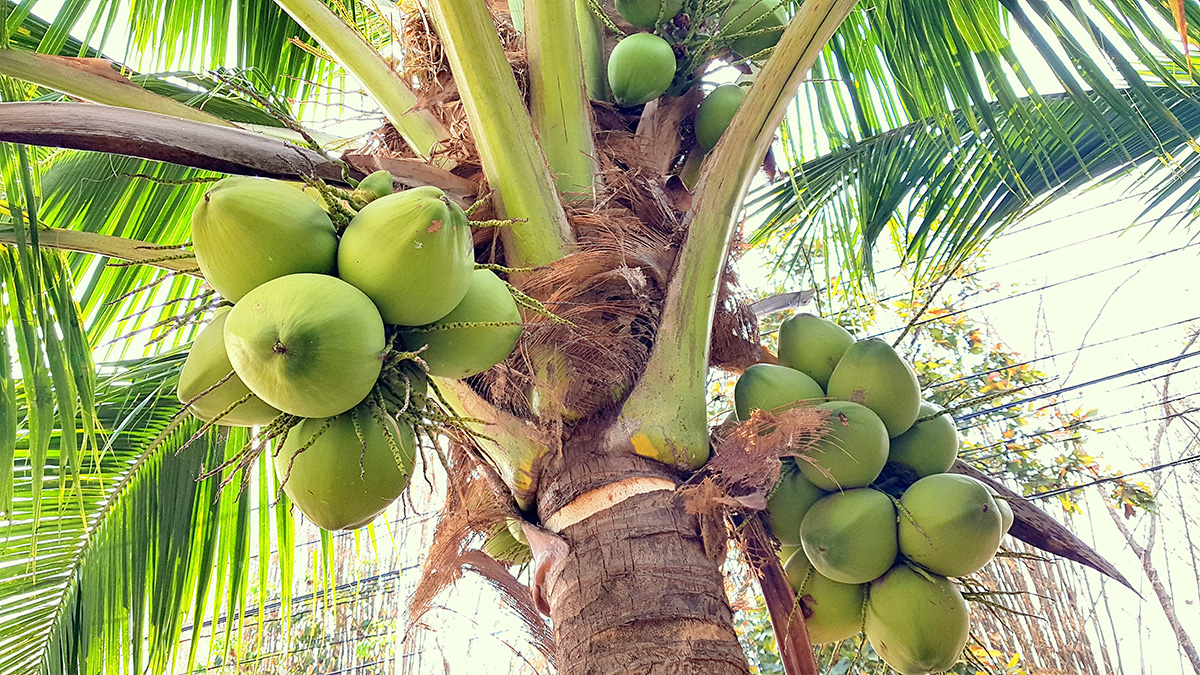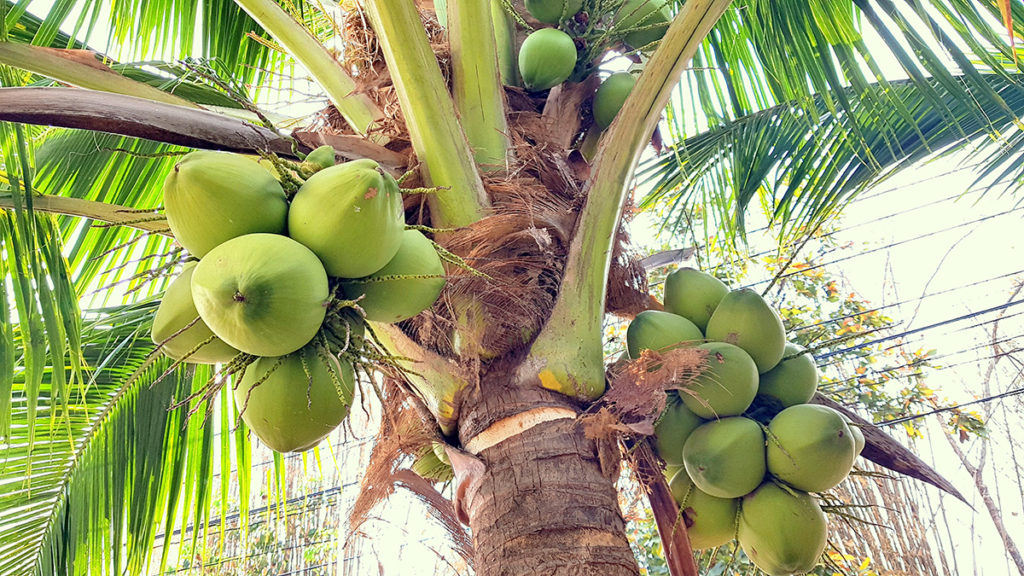 They are incredibly good for you
"People are simply drawn to the unique and one-of-a-kind taste of the coconut," says Elizabeth Ward, a registered dietitian, writer, and recipe developer. "It's so tremendously satisfying to eat."
It's also a nutritional powerhouse.
"Coconut is also a good source of manganese, which helps to keep your bones strong and your skin and muscles taut," Ward says. It's a good source of selenium, iron, and copper, too, which support our immune health and ensure a rich and even supply of blood throughout the body, she adds.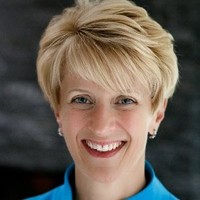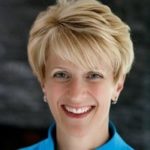 People are simply drawn to the unique and one-of-a-kind taste of the coconut. It's so tremendously satisfying to eat.
Elizabeth Ward
Registered dietitian, writer, and recipe developer
They are very versatile
The benefits of coconuts don't stop in the body. From its shell to its husk to the tree on which it grows, the usefulness of the coconut has almost no bounds.
Wood from the trunk of the coconut tree is often used to build houses, huts, boats, and even bridges in the tropics. As for the coconut itself, the fiber from its husk — called the coir — is used for making ropes, mats, brushes, sacks, caulking for boats, and as stuffing for mattresses. Coconuts can even be turned into a substitute for diesel fuel!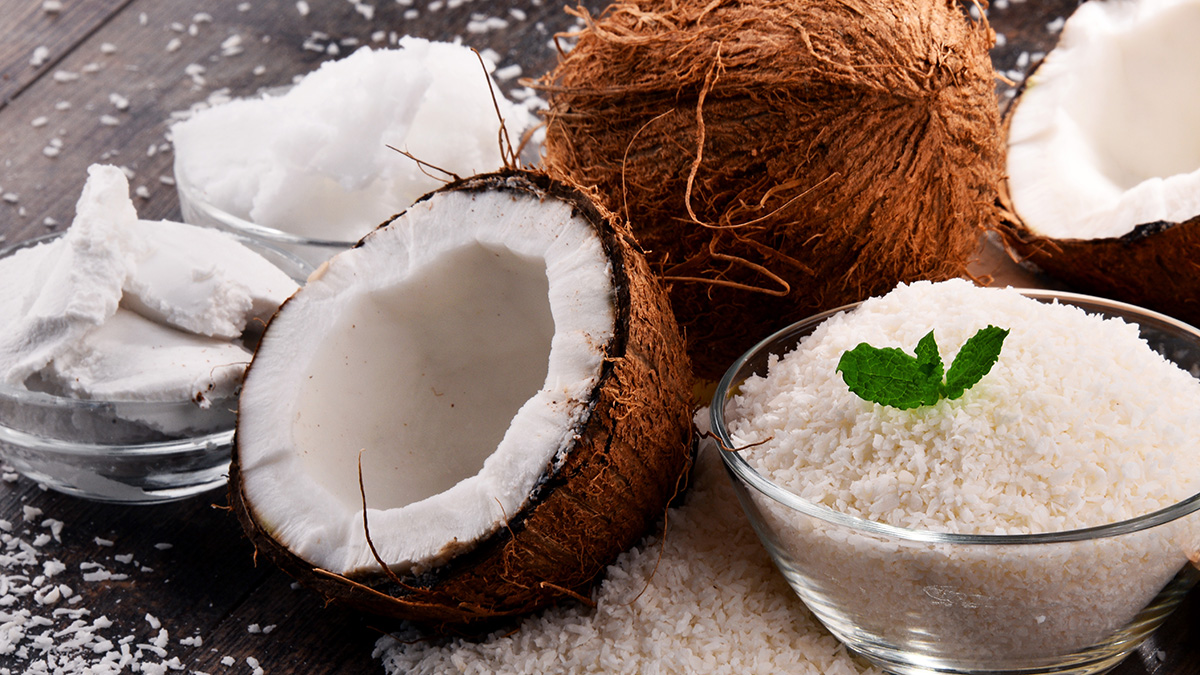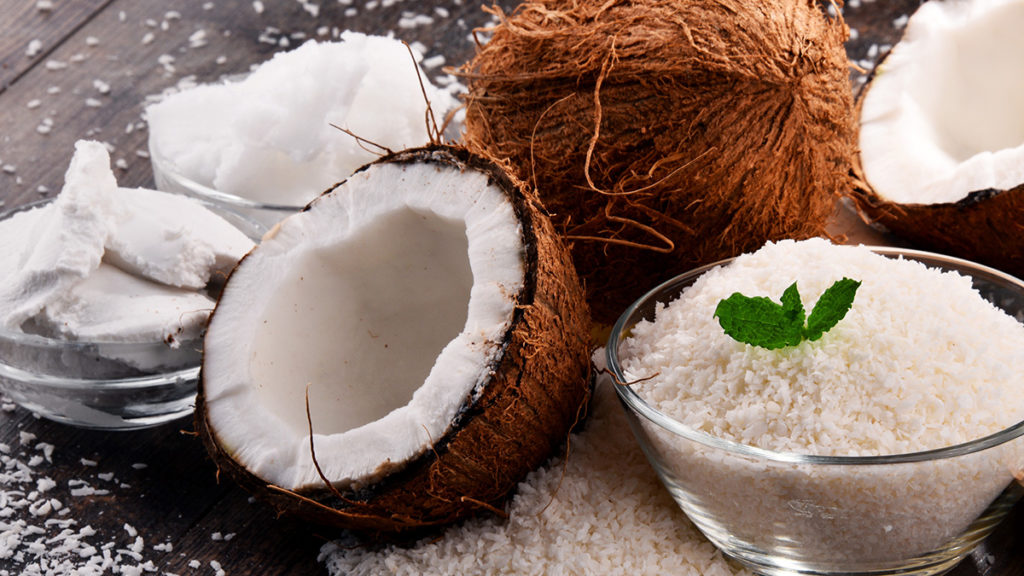 And when it's not used for cooking, the oil from the coconut, as well as dried coconut flesh (copra), are often key ingredients in cosmetics and soaps.
It turns out the coconut, in all its various forms, is very anti: anti-viral, anti-fungal, anti-bacterial, and even anti-parasitic. It can even keep away bugs! Burning the husk of a coconut creates a natural mosquito repellent.
They are battled tested
Coconuts have even found a place on the battlefield throughout history. Warriors in Micronesia in the 19th century were known to use fibers from coconuts to create battle armor. More recently, during World War II, coconut water was sometimes used as a replacement for blood plasma during emergency surgeries due to its similarities to some IV solutions. Coconut water was said to be used to treat dehydration in battle-fatigued soldiers, and the carbon from burned coconuts was used in the production of WWII-era gas masks. Coconuts have even served as weapons: Historians say it wasn't uncommon for soldiers to fill coconuts with shrapnel and grenades and then hurl them at approaching forces.
They are a kitchen staple
Despite its overall usefulness, the coconut's true home is in the kitchen, where most of us are used to experiencing its sweet, tropical flavor.
"Coconut has taken on such an amazingly varied role in baked foods in the past couple years," says Sharon Davis, a family and consumer sciences educator, and program development director for HomeBaking.org. "For years, coconut was mainly used in baking simply as flakes or shredded. But now we have options. Coconut milk, coconut sugar, coconut flour, coconut oil — they all add a variety of delicious attributes to home cooking."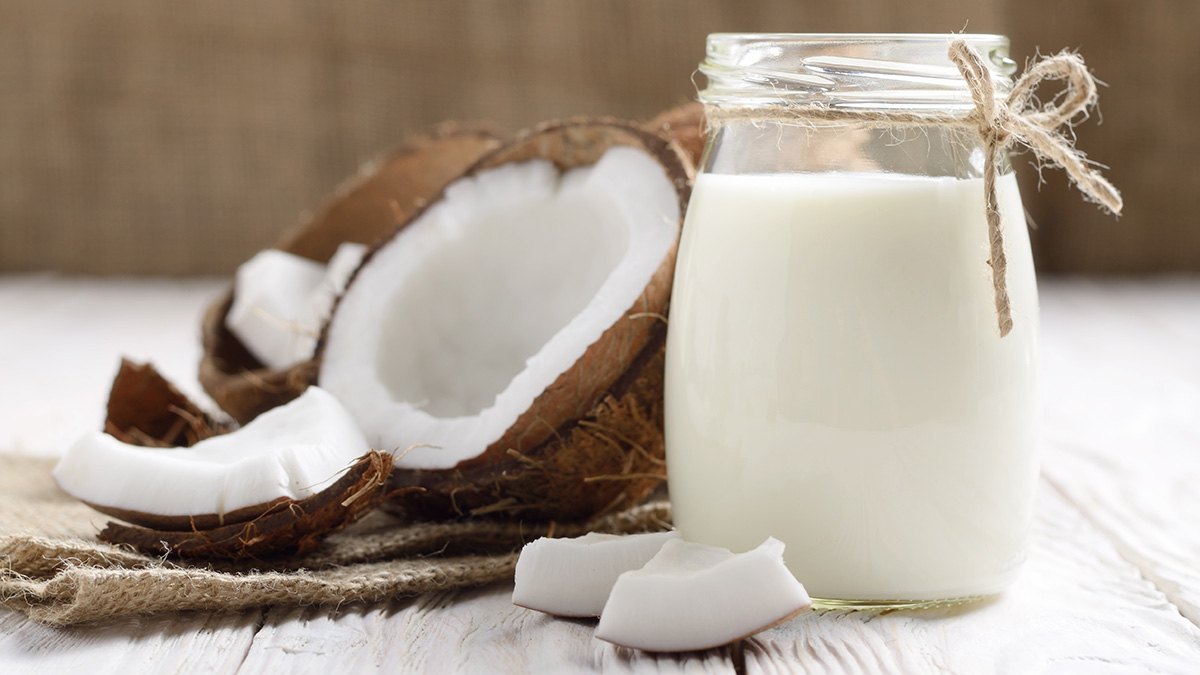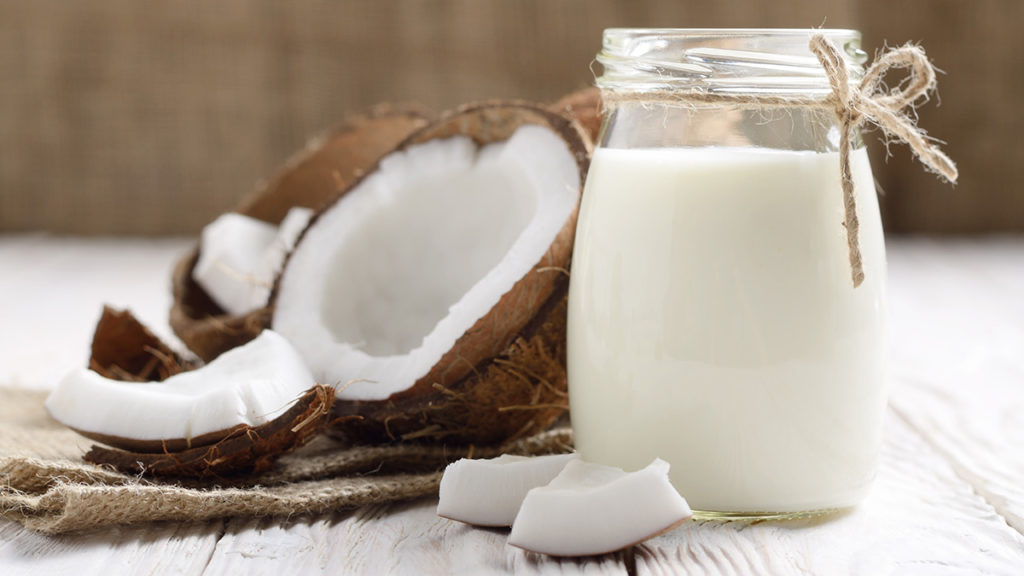 From fluffy coconut cakes to Thai chicken curries to piña coladas to macaroons, coconut adds a unique quality to everything it touches, Davis says.
"Coconut brings its unique nutty flavor to everything you put it in," she says. "We love to use soft, chewy sweetened coconut flakes in cakes and cookies. And coconut milk brings wonderfully moist texture, good caramelized browning, and richness to breads."
"I love to use toasted unsweetened coconut flakes in salads instead of croutons," Ward adds. "It's also amazingly good stirred into cooked oatmeal or added to smoothies."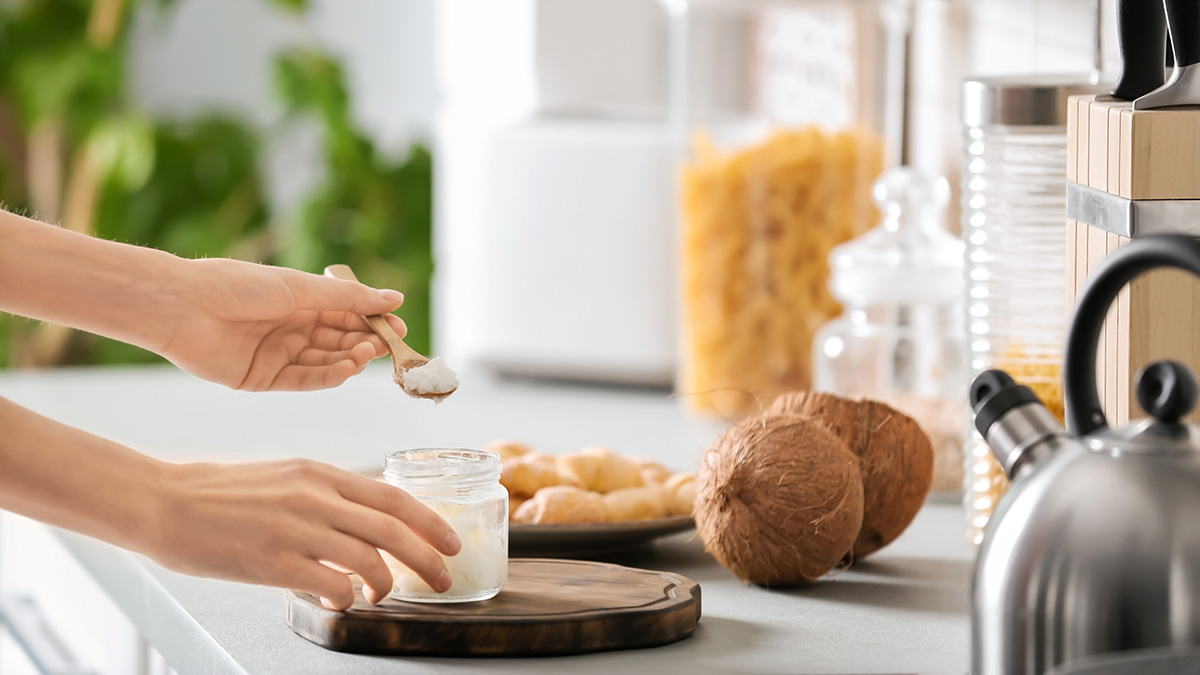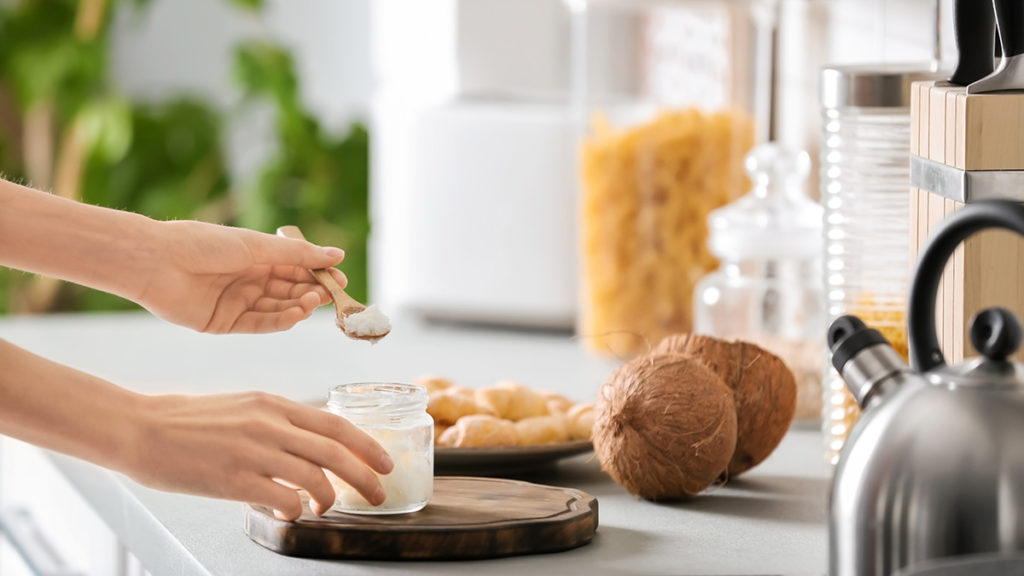 Davis suggests mixing forms of coconut, such as unsweetened dried coconut and shredded fresh coconut, to amp up coconut flavor while dialing back excessive sweetness in something like a coconut cream pie, for example. She also says you can toast coconut before mixing it into a recipe to add flavor and richness.
"It's an ideal addition to quick breads, muffins, cookies, pancakes or waffles, and granola," Davis says.
For most of us, the coconut is a food that conjures feelings of summer and beaches and tropical vacations, an ingredient that brings richness, sweetness, nutty flavor, and delectable chew to everything it touches. It truly is one of the world's most cherished, beloved, and one-of-a-kind treats.