"Why We Celebrate" looks at holidays, occasions, and traditions from all over the world, and explains their origins, the meaning behind them, and the reasons we observe them. We Americans love our cookies, and our presidents are no exception. In honor of President's Day, we present cookie recipes favored by four of our commanders in chief.
Thomas Jefferson had a thing for coconut macaroons. Abraham Lincoln liked gingerbread men. Grover Cleveland preferred snickerdoodles. And for Jimmy Carter, it's a tie between his daughter's peanut butter cookies and his wife's oatmeal raisin cookies.
Just as each United States president has brought his own style of governing to the Oval Office, he has brought his own sweet tooth to the White House. Presidential cookie favorites often give us fascinating glimpses into where and how the leader was raised, and reflect the times in which he served, according to Anne Byrn, the New York Times bestselling author of The Cake Mix Doctor, A New Take on Cake, and American Cookie: The Snaps, Drops, Jumbles, Tea Cakes, Bars & Brownies That We Have Loved for Generations.
"Cookie recipes are something we associate with holidays and family memories," Byrn explains. "Cookie recipes are something we hold onto. Cookies are incredibly nostalgic."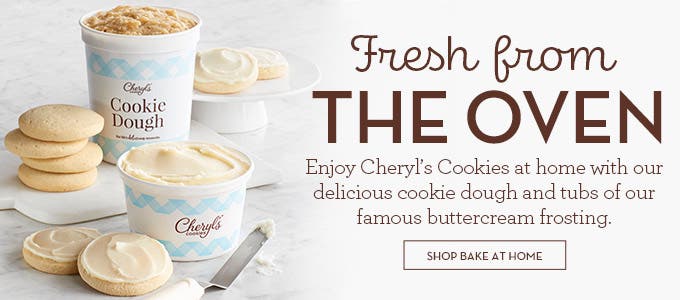 In honor of President's Day, we're highlighting four favorite cookie recipes of our commanders in chief, and the stories behind them. If you elect to celebrate this patriotic day by making any of the recipes below from scratch, we salute you. And if you'd like to save some time so you can concentrate on the tasty add-ins, you can always order some bake at home dough.
Or maybe you'd like to hand out some yummy individually wrapped cookies, as President Biden is known to do. Either way, we hope you have a delicious day.
We cannot tell a lie: These cookies are yummy
The recipe for George Washington's beloved Shrewsbury Cakes dates back to The Compleat Cook, an English cookbook first published in 1658. At the time the recipe was first printed, sugar was a luxury, so honey and dried fruit served as sweeteners.
First lady Martha Washington enjoyed serving these treats — named for Shrewsbury, a small town in Shropshire, England — to her guests at Mount Vernon.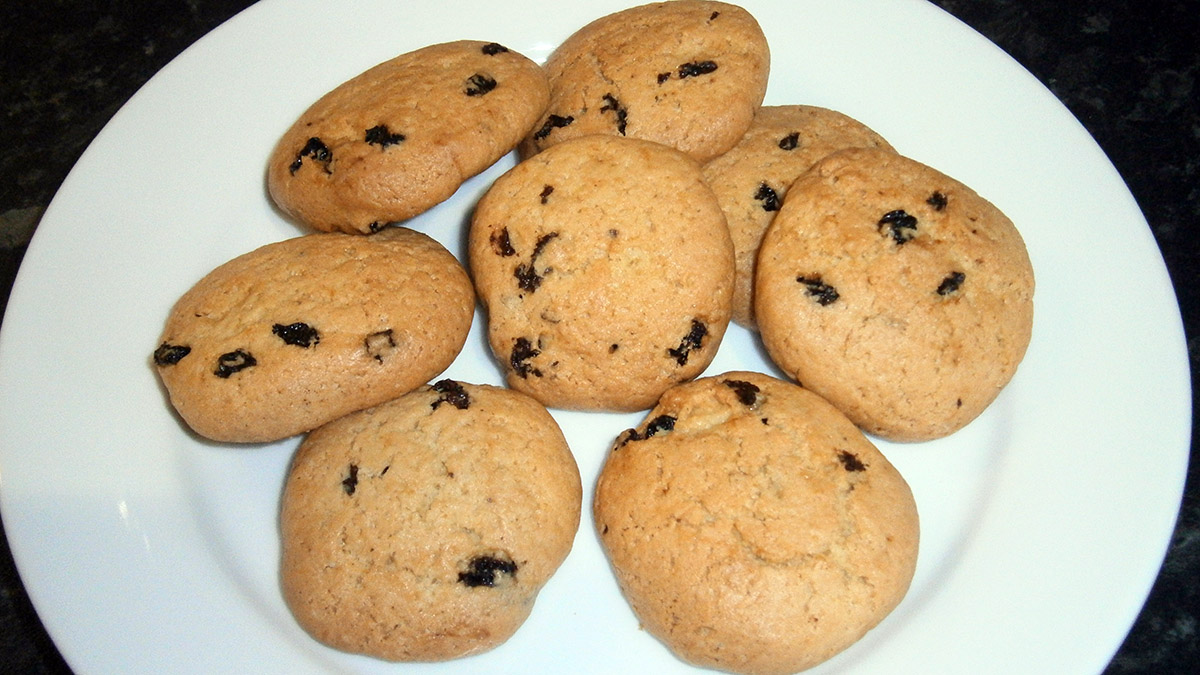 Shrewsbury Cakes
Ingredients
½

cup

softened butter

½

cup

sugar

½

teaspoon

vanilla

½

teaspoon

salt

1

egg, beaten

2

tablespoons

milk

2 ½

cups

cake flour, sifted

1

cup

dried fruit (cherries, apricots, or currants), chopped
Instructions
Cream butter with sugar, then add vanilla, salt, egg, and milk. Blend well.

Add flour. Mix in dried fruit.

Chill dough for about an hour.

Use a small cookie scoop to form small rounds.

Place the rounds on a greased cookie sheet and bake for about 12 minutes.
The people's cookie
In some cases, cookies were named for our presidents as a way to honor them. Byrn — who hails from Tennessee just like our seventh president, Andrew Jackson — researched the cookie known as the Jackson Jumble for her book American Cookie.
Although Byrn discovered that records were not kept of the kinds of cookies served at the Hermitage (Jackson's home near Nashville) or the White House at the time, she says that jumbles were popular treats in the 1820s and '30s.
"A jumble was an early sugar cookie," she explains. "At the time, it was common to experiment with sugar cookies and to turn them into a sort of tea cake. … The introduction of baking soda completely changed baking. It was the new technology; you could turn a thin crispy cookie into more of a cake with baking soda."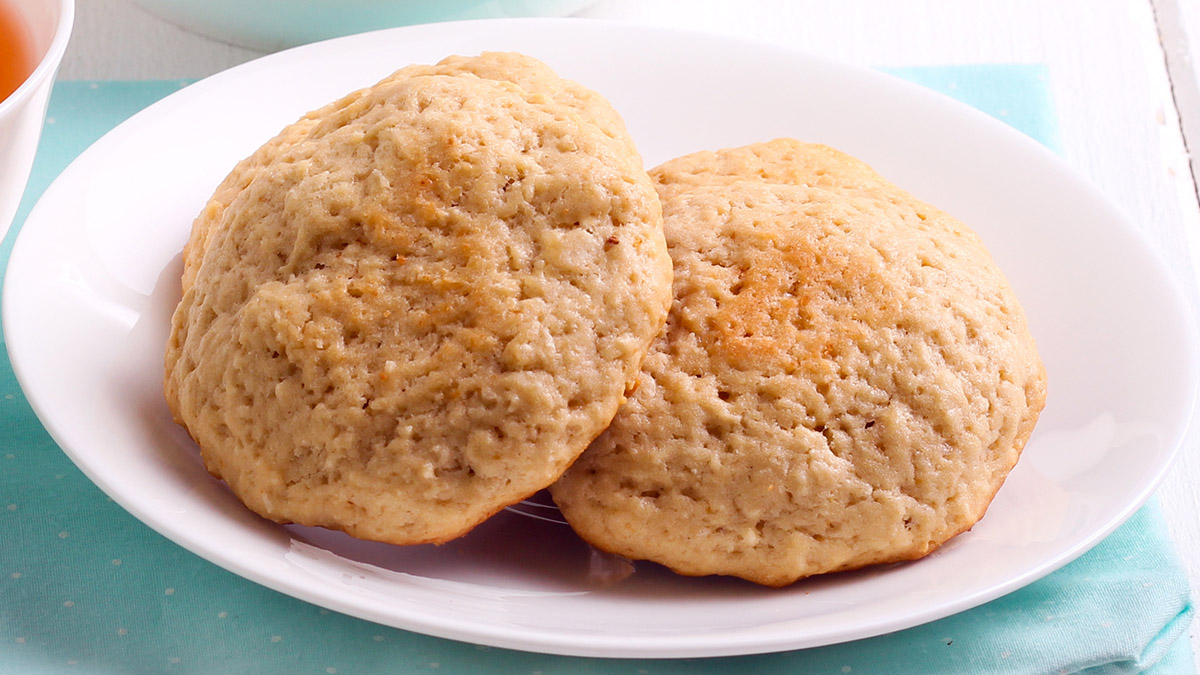 Jackson Jumbles
Ingredients
1

cup

butter

(room temperature)

3 ½

cups

flour

1

cup

whole wheat flour

¼

cup

wheat germ

3

cups

sugar

2

eggs

1

teaspoon

baking soda

1

cup

heavy cream or sour cream
Instructions
Mix flour, wheat flour, and wheat germ (to make an approximation of 1830s fine flour).

Cream butter and sugar in a food processor or with a pastry blender or large fork. Beat eggs until creamy and light.

Dissolve baking soda in a little water or milk.

Stir cream and eggs alternately with flour mixture into butter-sugar mixture to make a stiff batter. (You may need to add a little more milk or water.)

Drop dough by the tablespoon onto greased baking sheets in staggered rows. (If the batter is very stiff, you may need to press down the tops of the batter with the spoon.)

Bake 10 to 12 minutes or until slightly browned on the edges.
Tough times call for a tough cookie
Researching presidential cookie choices involves taking a deep dive into U.S. history as a whole, Byrn acknowledges. Such is the case with these cookies frequently served by the White House of our 32nd president, Franklin Delano Roosevelt.
Named Mrs. Nesbitt's Honey Drop Cookies for the thrifty woman first lady Eleanor Roosevelt hired to be in charge of the White House kitchen, these cookies were small enough that they could serve a large crowd during the Great Depression. Henrietta Nesbitt's recipe includes candied orange peel, a popular baking ingredient in the early 20th century.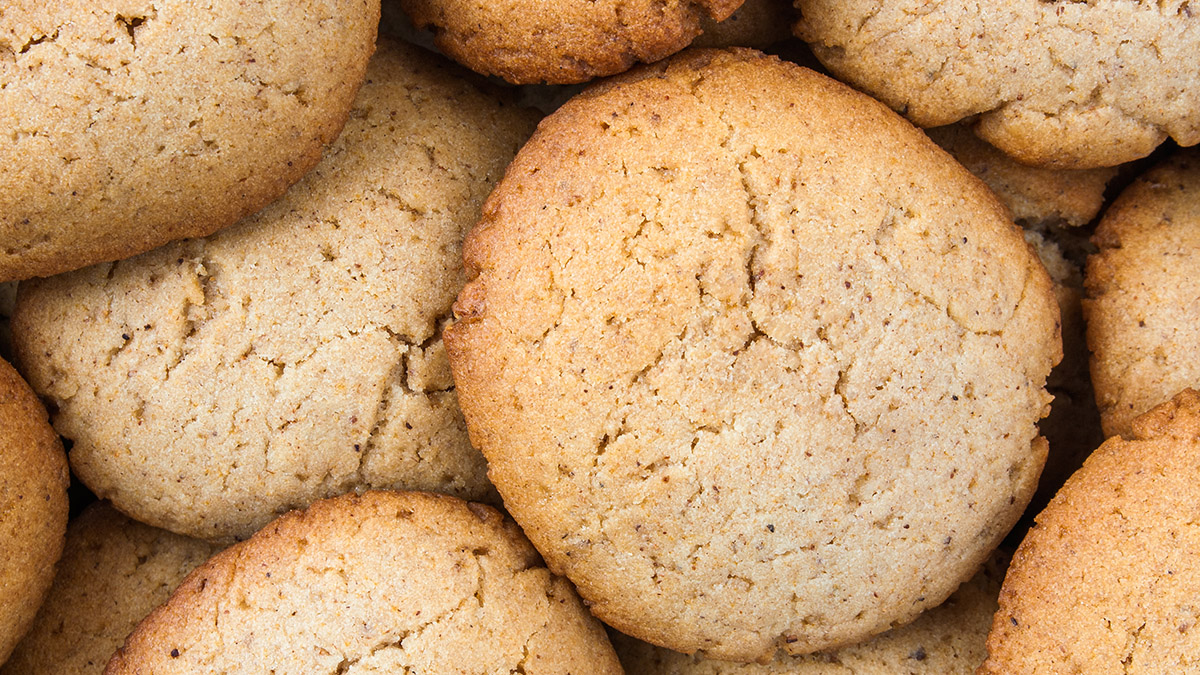 Mrs. Nesbitt's Honey Drops
Ingredients
½

cup

butter

½

cup

shortening

½

cup

sugar

1

cup

honey

½

teaspoon

vanilla

¼

cup

chopped walnuts

½

cup

chopped candied orange peel

3½

cups

flour

2

teaspoons

baking powder

1

teaspoon

salt

½

teaspoon

cinnamon
Instructions
Cream butter and shortening.

Add sugar and honey and beat until batter is smooth.

Add vanilla, walnuts, and orange peel.

Sift flour with baking powder, salt, and cinnamon, and beat it into the batter until dough is slightly sticky.

Take a teaspoon of dough and roll it into a small ball. Repeat until dough is all used up.

Bake for about 18 minutes.
Large and in charge
Starting in 1992, the magazine Family Circle staged a bake-off every four years between the two potential first ladies. In 2000, that contest featured Laura Bush and Tipper Gore.
Just as in the election, Bush defeated Gore, who put up a recipe for ginger snaps against her opponent's Cowboy Cookies.
"[The Cowboy Cookie] is really just an oatmeal cookie loaded with chocolate chips and all sorts of other goodies," Byrn points out. "But it is typical of the time."
She also notes the Cowboy Cookie is a good example of a quintessential American cookie. "Our early cookie traditions mostly came from Europe, but as Americans moved West and spaces got bigger, so did the cookies."
They say everything is bigger in Texas, and Laura Bush's Cowboy Cookie recipe is no exception.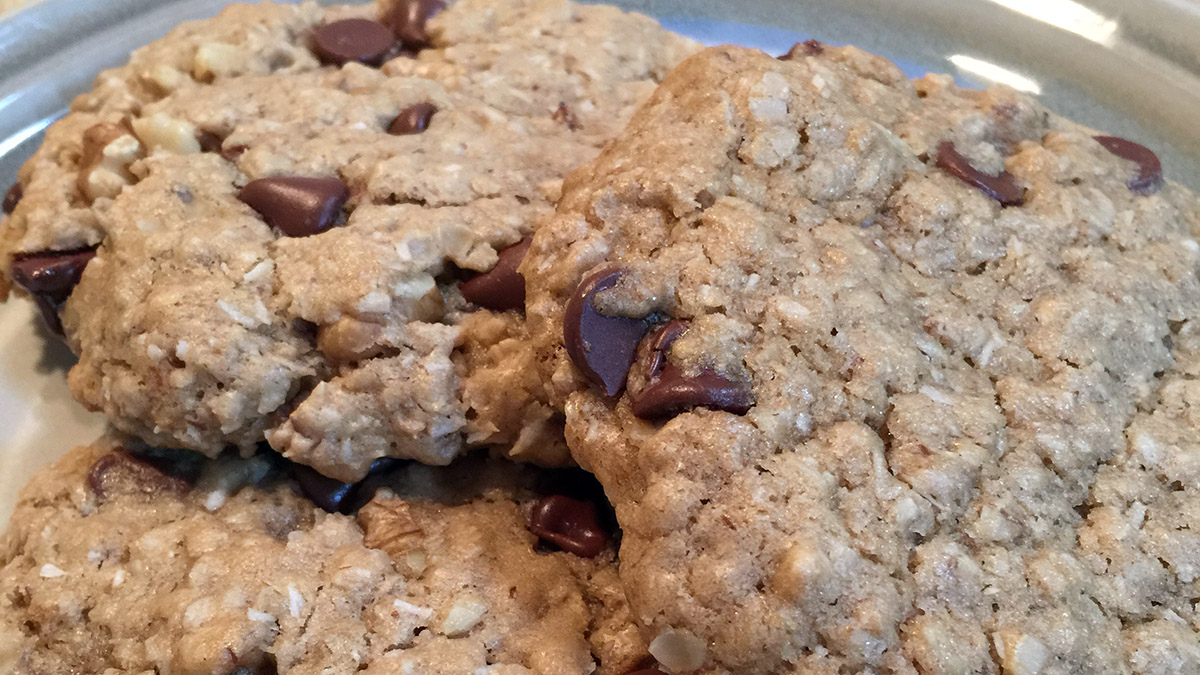 Laura Bush's Cowboy Cookies
Ingredients
3

cups

all-purpose flour

1

tablespoon

baking powder

1

tablespoon

baking soda

1

tablespoon

ground cinnamon

1

teaspoon

salt

1 ½

cups (3 sticks)

butter, room temperature

1 ½

cups

granulated sugar

1 ½

cups

light brown sugar, packed

3

eggs

1

tablespoon

vanilla extract

3

cups

semisweet chocolate chips

3

cups

old-fashioned rolled oats

2

cups

sweetened flake coconut

2

cups (8 ounces)

chopped pecans
Instructions
Mix flour, baking powder, baking soda, cinnamon, and salt in a bowl.

In an 8-quart bowl, beat butter with an electric mixer at medium speed until smooth and creamy, about 1 minute. Gradually beat in sugars to combine, about 2 minutes.

Add eggs one at a time, beating after each. Beat in vanilla.

Stir in flour mixture until just combined. add chocolate chips, oats, coconut, and pecans.

For each cookie, drop 1/4 cup dough onto ungreased baking sheets, spacing 3 inches apart.

Bake for 17 to 20 minutes, until edges are lightly browned; rotate sheets halfway through. Remove cookies from rack to cool.