Our series "A Gift for Gifting" walks you through how to show your generosity and thoughtfulness to all the special people in your life. Find the best gifts for teachers and celebrate Teacher Appreciation Week with beautiful flowers, gourmet food, and delicious cookies.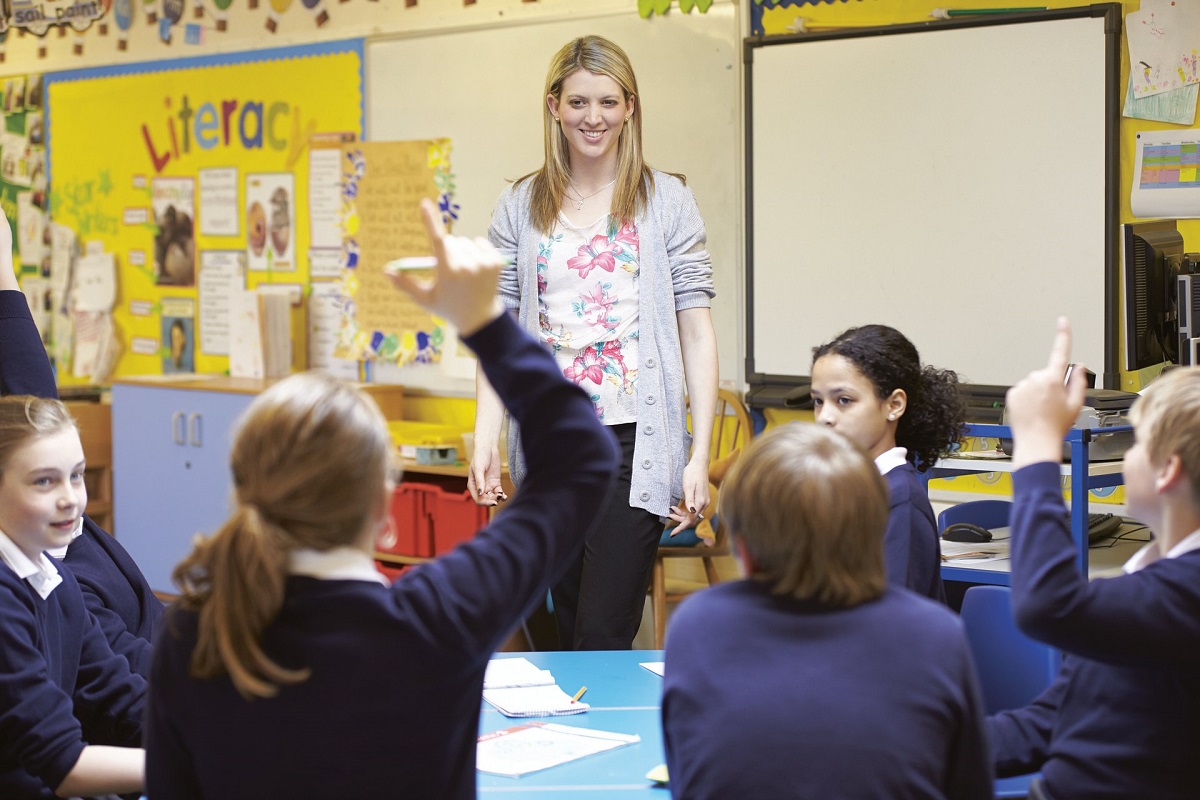 Besides you — and maybe including you — who spends the most time with your children each day? The answer is likely their teachers.
Educators put in long hours working to shape the next generation, spending far more time at their jobs than just the hours between the morning and afternoon bells. The best ones can make an immeasurable impact on the lives of their students, and their hard work deserves to be acknowledged.
The perfect time to show these instructors how much you appreciate them and their efforts is during Teacher Appreciation Week, May 2-6.
Here is a curated list of the most meaningful gifts for teachers, taken from the advice of educators themselves.
1. Gift some sweet treats
It takes a lot of energy to deal with rowdy students every day, so make sure your favorite teacher has a few treats on hand whenever they need an "energy" boost. Choose from personalized boxes of cookies or specialty chocolates to show your appreciation. Themed gift baskets of baked goods or sweet and salty selections are always welcome, especially when there's enough to share with the whole family.
You can even play off the "apple for the teacher" trope with an orchard-themed gift basket filled with fresh apples, roasted nuts, and dried fruit.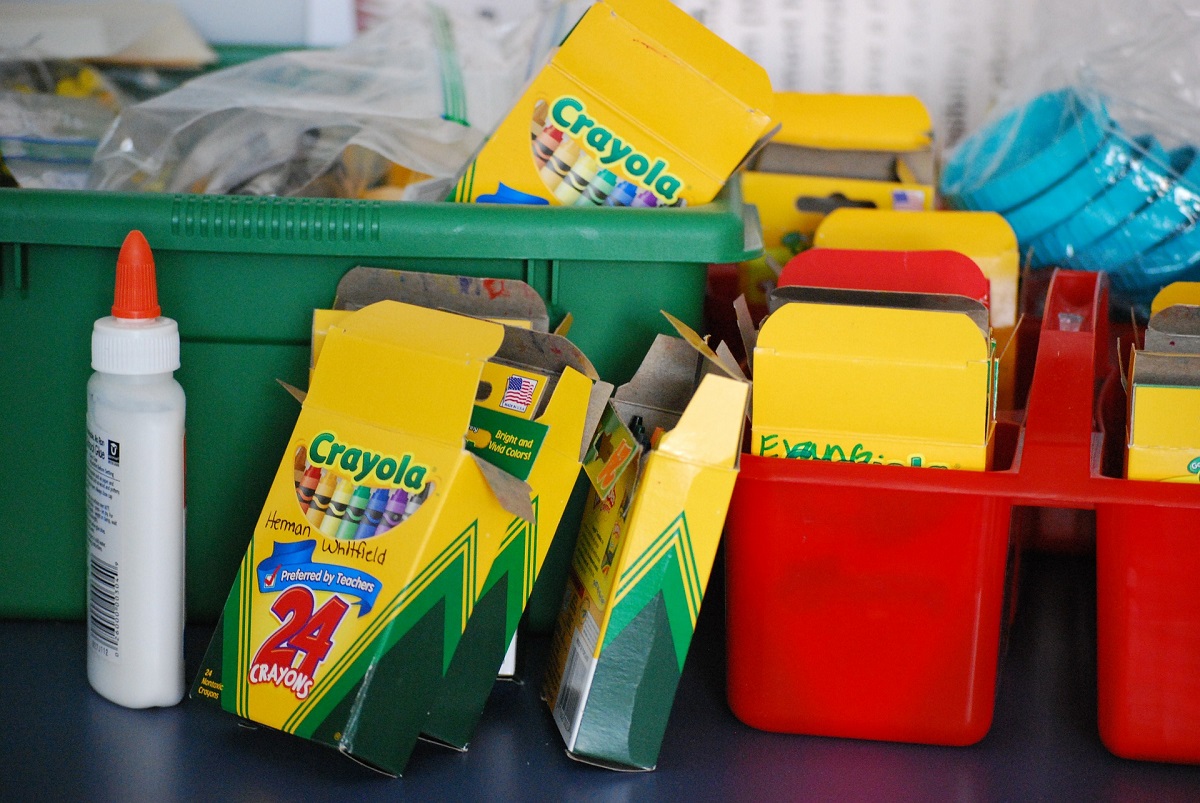 2. Make education easier with classroom supplies
Teachers face many challenges, one of which is a lack of basic classroom supplies. "In many underfunded districts, teachers have to purchase classroom supplies out of their own pockets," explains high school social studies teacher Sarah Marier. "A great idea for Teacher Appreciation Week would be to ask for a wish list from your teacher and request donations on their behalf or give them a gift card to purchase supplies they need."
3. Provide an opportunity for midday pampering
A little planning can go a long way toward making teachers feel appreciated. If you work in the school system, consider using your leverage to set up some midday pampering during Teacher Appreciation Week.
"The school or PTA/PTO can show appreciation for teachers by treating them to one or two special lunches throughout Teacher Appreciation Week," says Melissa Jones, who has been a teacher for more than two decades. "One year, the parent volunteers set up a smoothie and relaxation lounge where we could go and customize a smoothie and then get a 15-minute chair massage from a professional they hired. It was a wonderful treat and gave us an extra energy boost."
If arranging for mid-day relaxation isn't feasible, a spa day gift box makes for a thoughtful substitute.
4. Give meaningful gift cards
Avoid the struggle of figuring out exactly what a teacher wants by going the gift card route instead. Not only does this let each educator choose their present, but it still allows you some room for creativity.
Nashville high school teacher Alex Beene will never forget one student's token of appreciation that came in gift card form.
"I received a gift card to Starbucks for $32 with a card attached. The note explained that the reason the gift card amount was '32' was because the student had scored a 32 on her ACT (good for the 97th percentile) and was so thankful for my help in getting there," Beene says. "I was overwhelmed; I don't think students realize how special gifts are when they celebrate the education behind them."

5. Share something personalized
Bring a smile to your favorite teacher's face every day with a personalized gift they can keep on their desk. Choose something practical — a pencil holder, paper note cube, or coffee tumbler with their name on it — or go for something unique, such as this teacher-themed gift box that comes with a frame, handmade soap, candle, and artificial succulent.
6. Brighten their day with a floral bouquet
Nothing freshens up a school desk — or any workspace — faster than a bouquet of fresh flowers. Choose an early spring variety, such as tulips, to match the season, or opt for a living plant so the teacher feels celebrated again and again.
I don't think students realize how special gifts are when they celebrate the education behind them.
Alex Beene, Nashville high school teacher
7. Present personalized notes
Sometimes, the simplest gifts have the most meaning. Teachers will treasure a heartfelt card that expresses your appreciation for longer than you know.
"The best gifts I've received for teacher appreciation week are cards with thoughtful notes in them," says elementary school teacher Elizabeth Manly. "I've saved all the cards I received throughout the years that tell me specifically why the parents appreciate me or why they've enjoyed having their child in my class. A thank you is nice, but a more meaningful note brightens my week."
---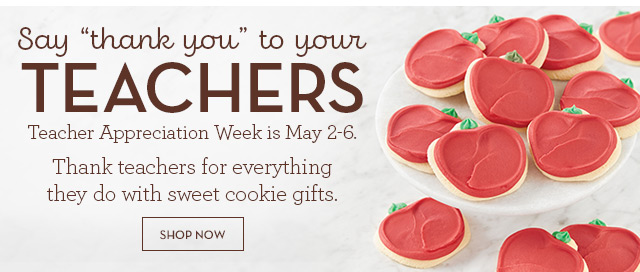 ---
Great gifts for teachers 
Any teacher would appreciate a lovely basket of flowers to dress up the classroom or bring home and enjoy. Our Teacher Appreciation collection features colorful arrangements and blooms that are perfect for showing teachers how important they are in their student's lives, plus some unique gifts to make them feel truly special.