All the mouthwatering recipes in our series "The Main Ingredient" have one thing in common: They all contain cookies. This gluten-free brownie smoothie recipe combines gluten-free chocolate brownies, mixed berries, avocado, and oat milk for a morning drink that's friendly to those with food sensitivities.
The first time I tried to make a gluten-free, dairy-free, and egg-free dessert, I set the oven on fire.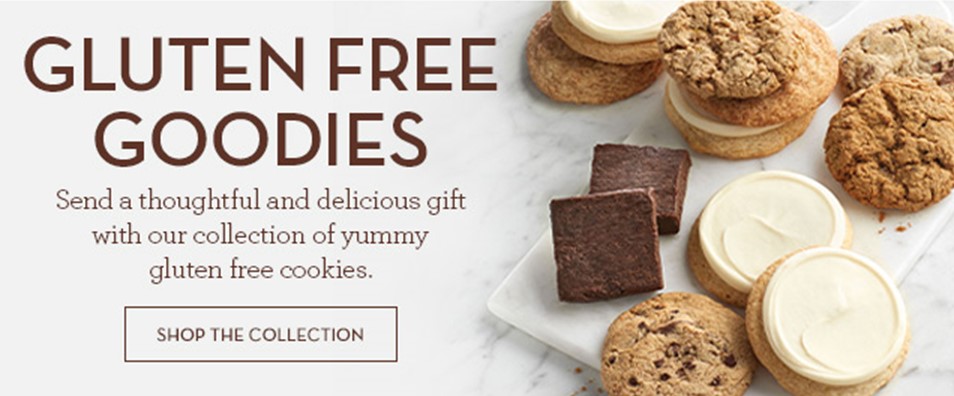 That was some decades ago, when there were hardly any allergen-free products on the market. Today is a different world, of course. We have plant-based alternatives for milk, eggs, and all kinds of proteins. Whole supermarket aisles are devoted to gluten-free breads, snacks, and sweets. Those with sensitivities and/or allergies now have a large range of tasty options from which to choose.
But back then I needed to learn how to accommodate those immediate family members with special dietary needs. And I had to do it with more than the few, largely unappetizing items that were on store shelves. Fortunately, despite that one rather memorable bout with flames, all the experimenting taught me some valuable lessons.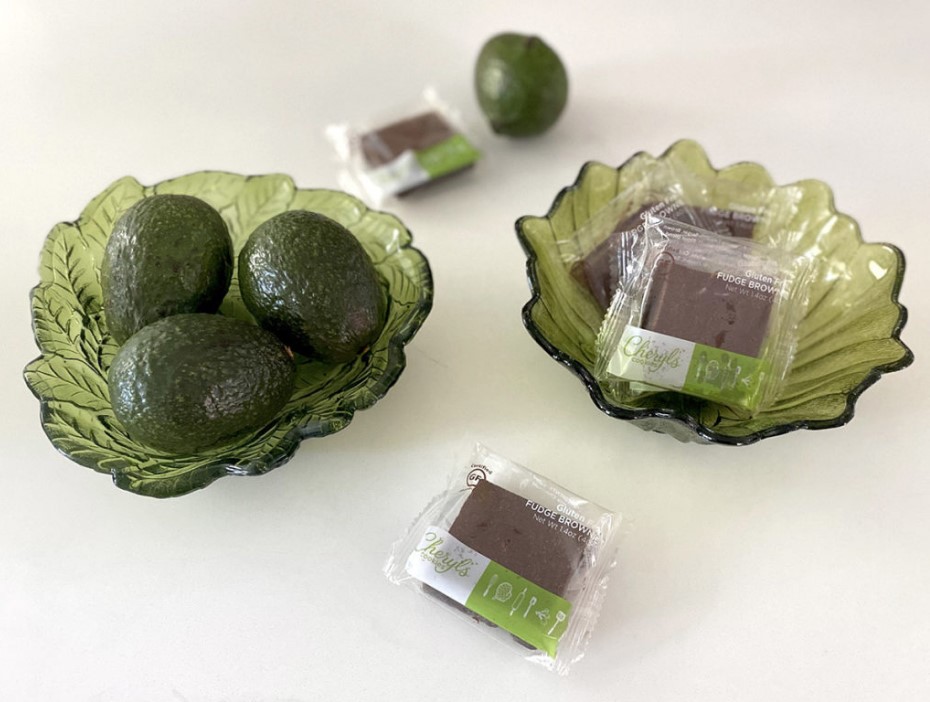 For instance, when I want to reduce my fat intake, I cut out butter, sour cream, mayonnaise, oil, and eggs, and replace them with avocados. Not only do avocados add nutritional value, with almost 20 vitamins, minerals, and phytonutrients, but they cut the calorie count of a recipe. You can bake with them or use them as a thickener for ice cream or shakes. They're also mild and take on the flavor of whatever you add to them.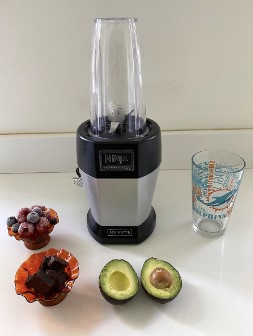 All those qualities make avocados a great choice to pair with Cheryl's Gluten-Free Chocolate Brownies, along with some frozen mixed berries, to blend into a smoothie. The fudgy brownies and sweet/tart berries provide the main flavors, while the avocado lends it a thick, creamy texture. A cup of plant-based milk and the same amount of ice thins it out to make it easy to drink.
January is also a great time to stock up on avocados, as it is smack dab in the middle of the peak growing season for Mexico, the world's largest exporter of the fruit (yes, fruit). While most supermarkets carry Hass avocados year-round, you can find other varieties in select grocers and farmers' markets at different times of the year. I used half a ripe Hass, but any other kind will do just as well.
The result is this gluten-free brownie smoothie that's lower in fat and friendly to those with a food sensitivity. Blend one up and give your day a fresh start.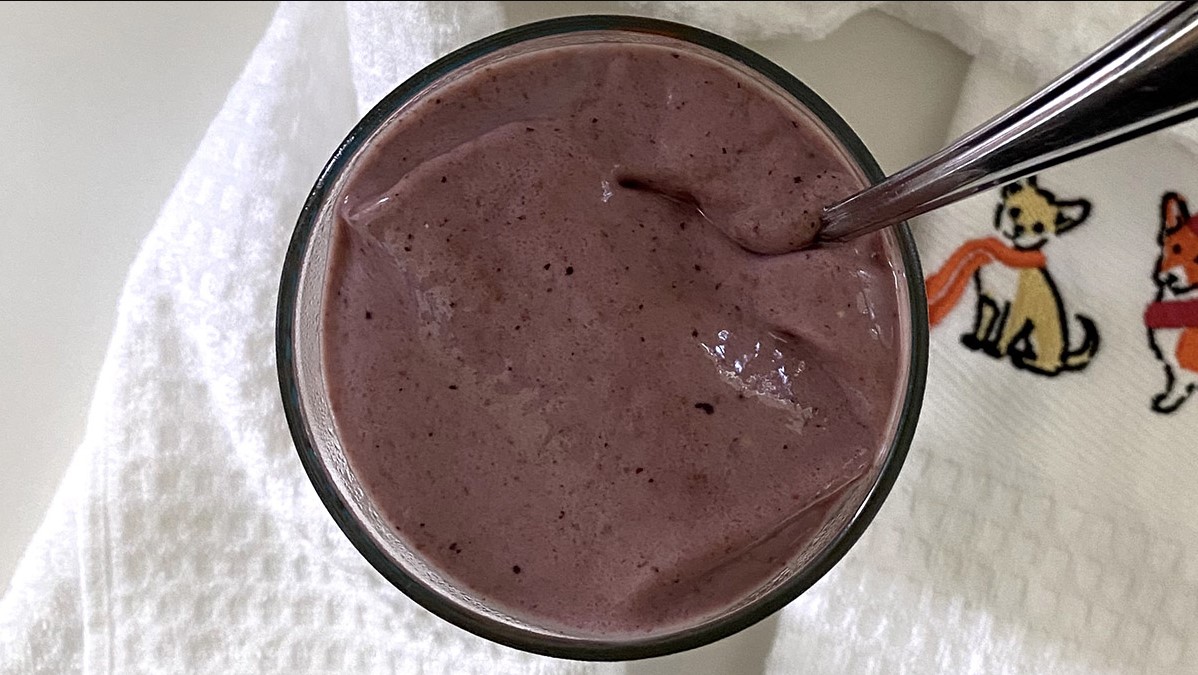 'Good Morning' Gluten-free Brownie Smoothie
Ingredients
¾

cup

frozen mixed blueberries, blackberries, and raspberries

(adjust as desired for preference)

½

Hass avocado

(about ½ cup)

1

cup

oat milk

(substitute any plant-based milk)

1

tablespoon

agave syrup

(adjust as desired for sweetness)

1

cup

ice

(adjust as desired for consistency)
Instructions
In a powerful blender, add all the ingredients and blend for about 1 to 2 minutes until everything is well combined. Pour into a pint glass.