Our series "Get Crafty" gives you the inspiration for creating inventive DIY projects during the holidays and year-round. Looking for a fun, family-friendly way to celebrate the spooky season? Have yourself a "Poppin' Party," complete with cookie and popcorn ball decorating, and Halloween coloring pages.
The holidays might be the most wonderful time of the year, but to kids, Halloween is the most wonderful day of the year. Every October 31, they get to dress up as their favorite character (or real-life hero), eat all the candy their little hearts desire (and stomachs can withstand), and maybe even stay up late to watch a scary movie (or two).
But that's just one night. What about the days leading up to Halloween? How can we get them geared up for All Hallow's Eve, and also have a little fun ourselves? With "A Poppin Party," of course!
But what does that mean? So glad you asked.
Decorate cookies and popcorn balls spooky style
The only thing better than enjoying cookies and popcorn balls straight out of the box is getting to decorate them yourself, and then (were)wolfing them down.
Kick off your Poppin' Party with this activity that the whole family can enjoy. Both the Halloween cookie decorating kit and popcorn ball decorating kit come with everything you need to complete this delicious DIY project.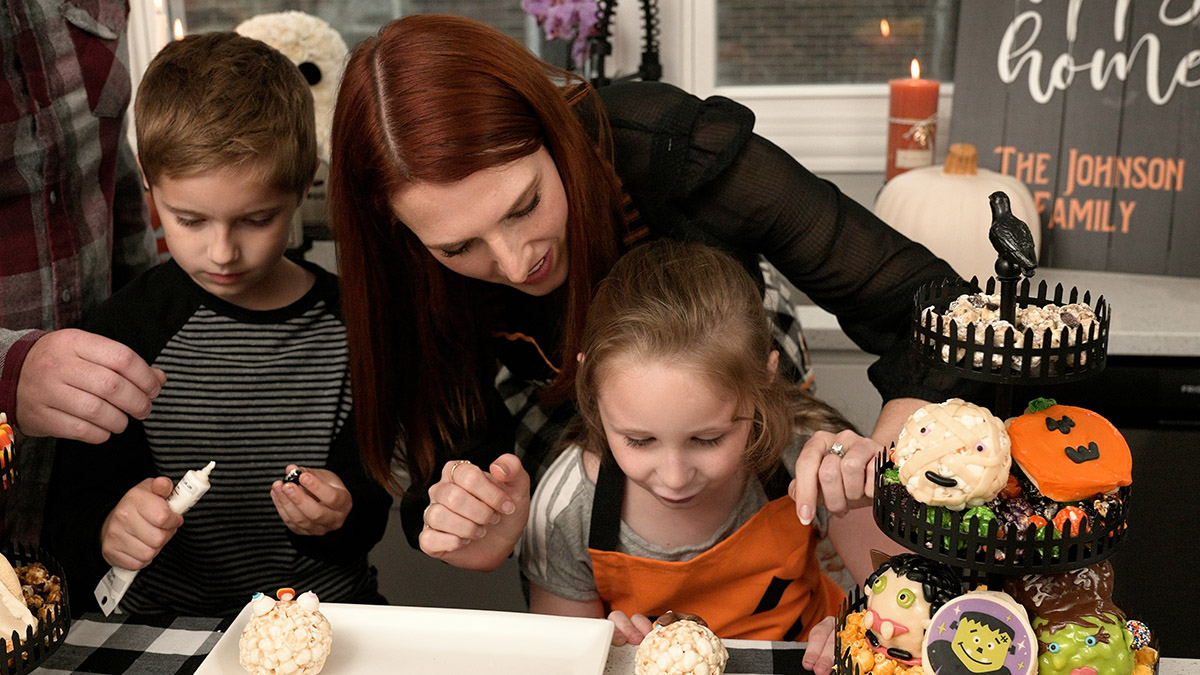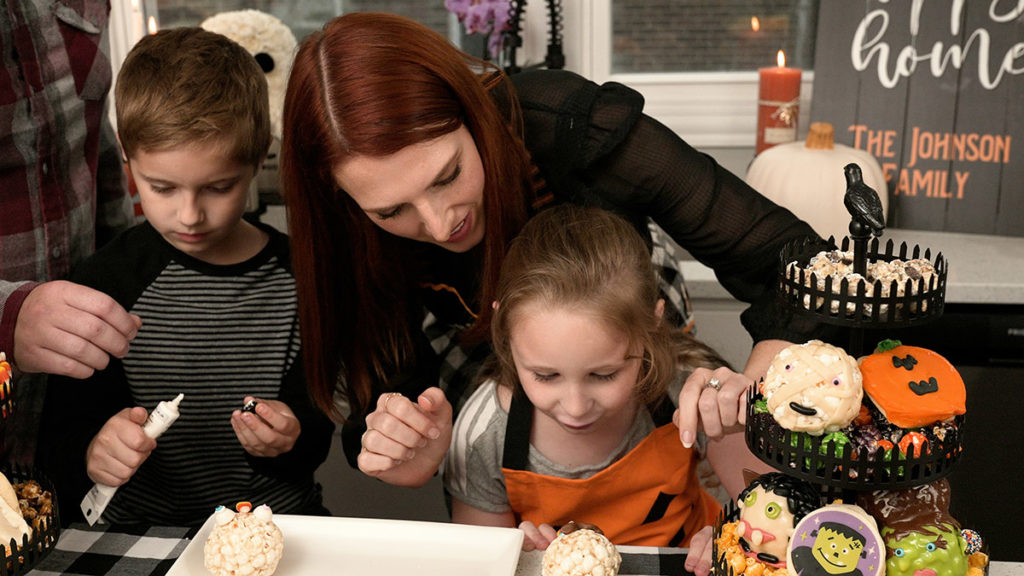 The best part is, there's no wrong way to adorn your treats. You want to put half a tub of frosting on your cookie? Go nuts. You want to stick 18 candy eyes on a single popcorn ball? Have at it.
It's your creation. Do like Dr. Frankenstein did and make it your own.
Halloween coloring pages
Once you've exhausted your edible supplies, it's time to show off your artistic side with these Halloween coloring pages. They feature a variety of classic Halloween symbols — black cats, haunted houses, jack-o'-lanterns, witches, skeletons — and will keep the young ones busy while you tidy up the mess they made from all the decorating they just did. Or, save the cleaning for later and break out your finest crayons or markers, and go to town on these bad boys. After all, coloring has been shown to have actual health benefits for adults.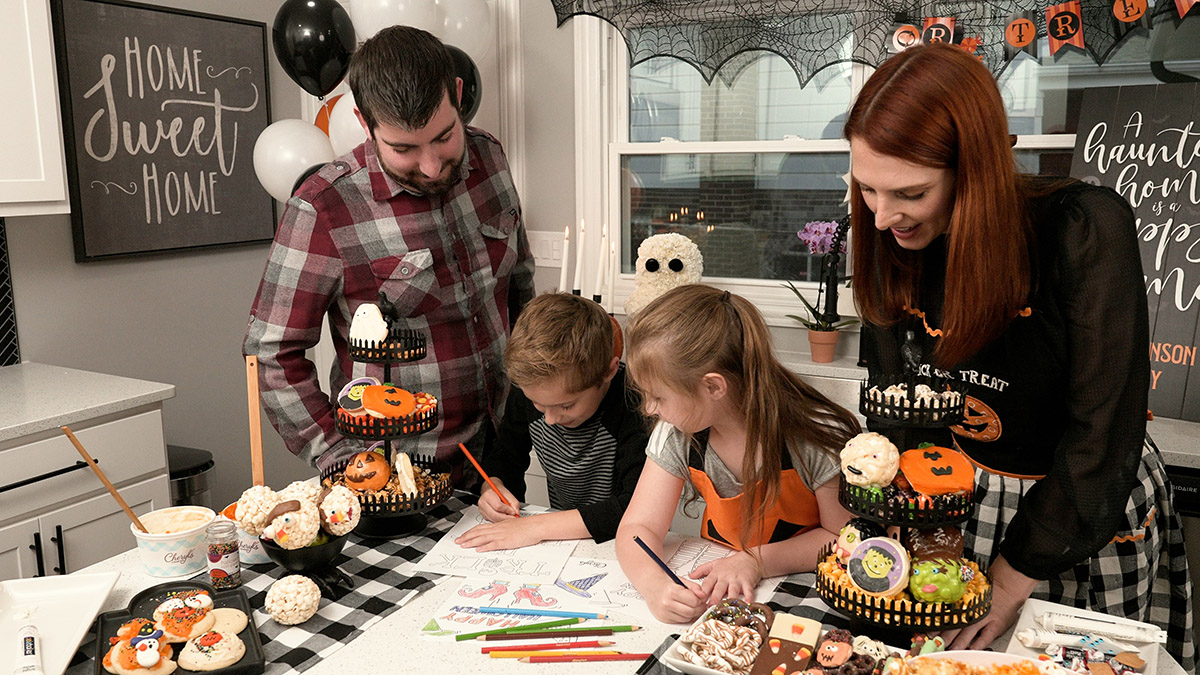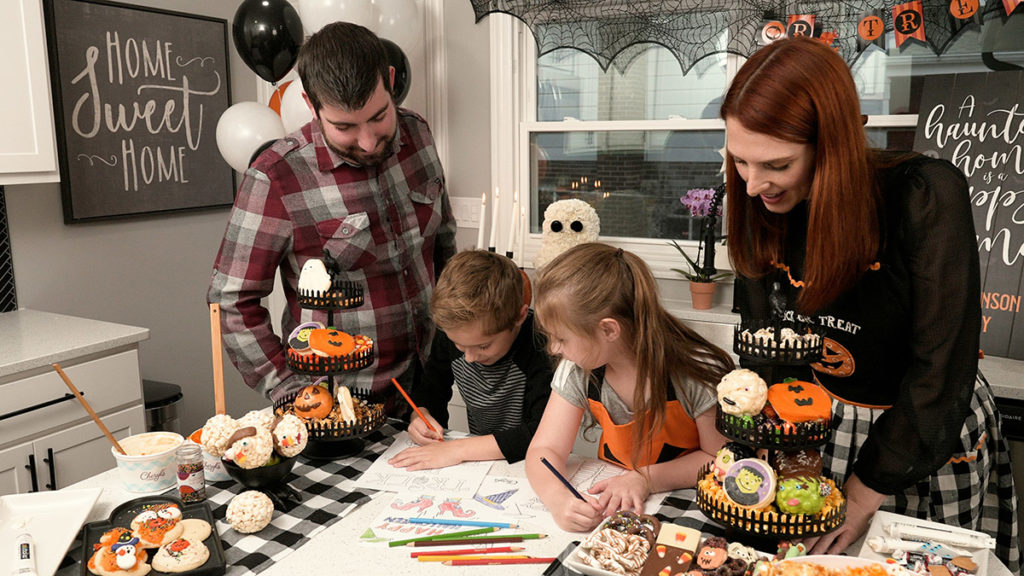 Now is also a good time to sample the treats you just made. Just don't blame us when your kids can't fall asleep because of all the sugar coursing through their veins.