Get an inside look at how Cheryl's develops new flavors, products, and gifting options in the series "From the Kitchen." DIY cookie kits are a delicious way to make memorable holiday moments extra special. Take a tour of some of the new DIY cookie kits from Cheryl's Cookies.
This holiday season, we have the chance to reunite with friends and family that we haven't seen in quite a while. That means it's the perfect time to make new memories, and one of the best ways to do that — no matter your age — is through shared activities.

Cheryl's Cookies is giving you lots of easy options to experience the fun of the holidays with its new line of DIY kits. These let everyone in your group show off their creativity without a lot of prep work or mess. Not only do these kits make great gift ideas, but they are also a welcome addition to any party, holiday gathering, or family night. They're just the thing to get everyone laughing, chatting, and into a bit of friendly competition this holiday season.
So many new DIY cookie kits to enjoy
DIY kits have always been one of the most popular items Cheryl's makes, according to Kara Jaggers, senior director of merchandising at the company. Jaggers and her team believed families were even hungrier for DIY products this year, so they decided to expand on their usual offerings with a greater variety of kits.
"For this holiday season, you can get a gingerbread decorating kit and a decorating kit that has more flavor offerings," Jaggers says. "It's not just about that core cut-out cookie anymore."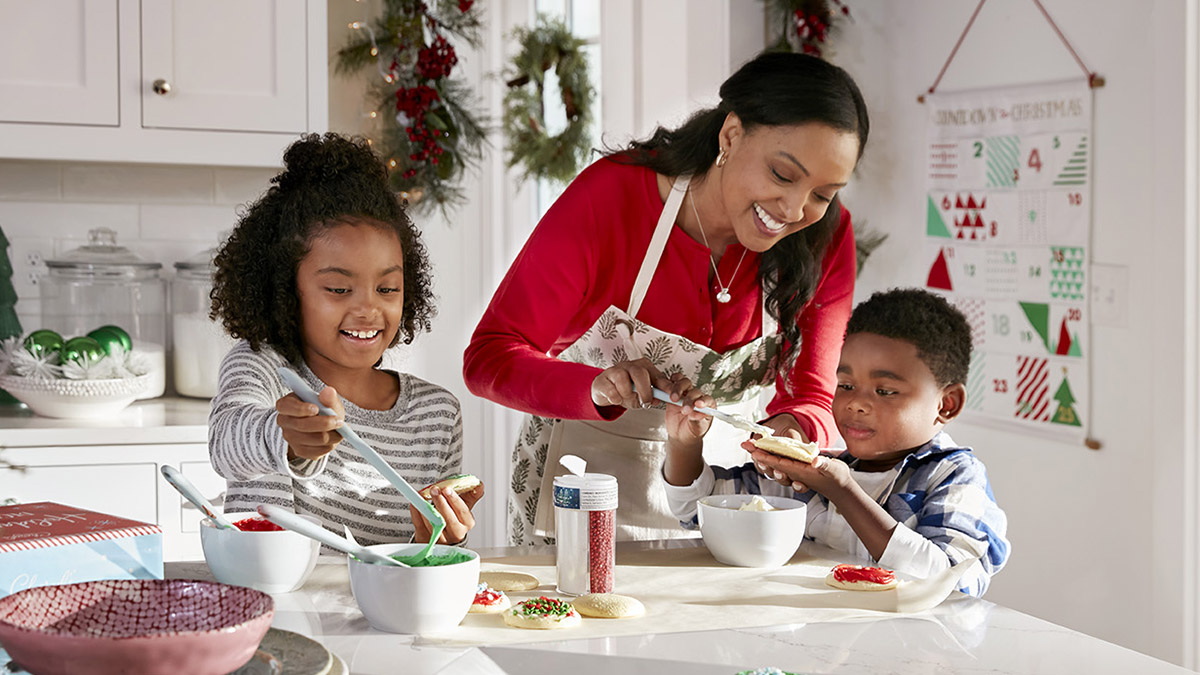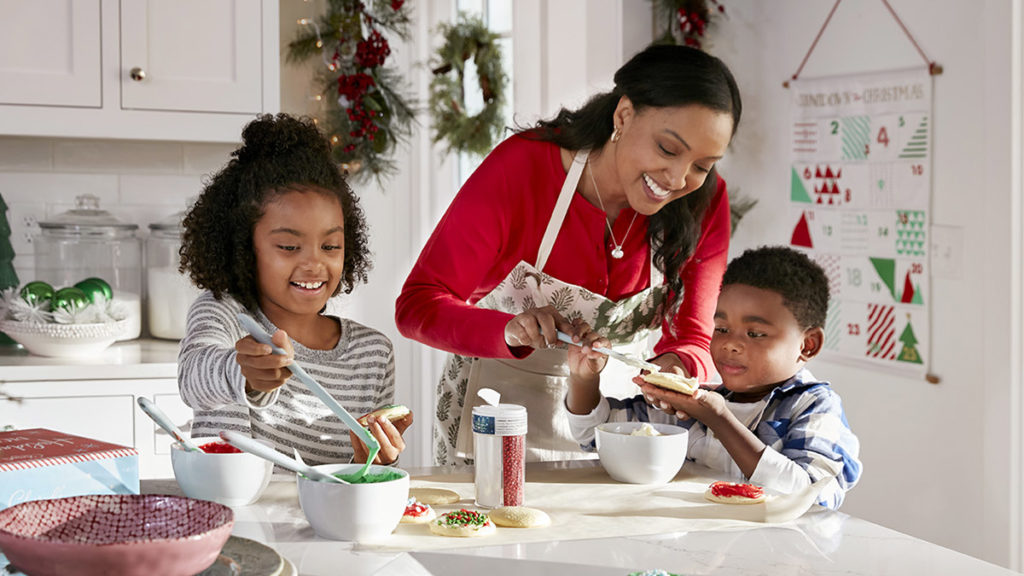 The product development team at Cheryl's designed these kits with high-quality flavors in mind, and with the promise that they are as enjoyable to eat as they are to create. "We want to offer gourmet DIY products that are interactive and fun, of course, but that are absolutely delicious as well," Jaggers stresses.
Let's explore five of this year's most fun-packed DIY cookie kits.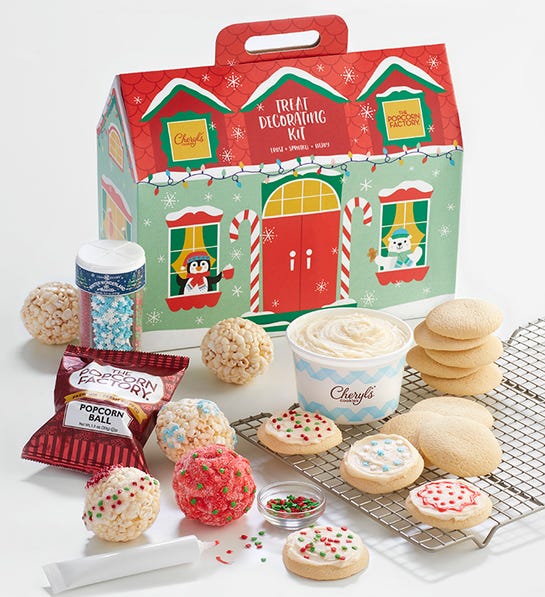 Bring together Cheryl's cut-out cookies and The Popcorn Factory's popcorn balls, and you've got yourself a party. Even the youngest kids will love the chance to add their own decorative flair to these popular treats. The kit includes an entire pound of vanilla buttercream frosting along with a decorating tube of icing and a canister of holiday sprinkles.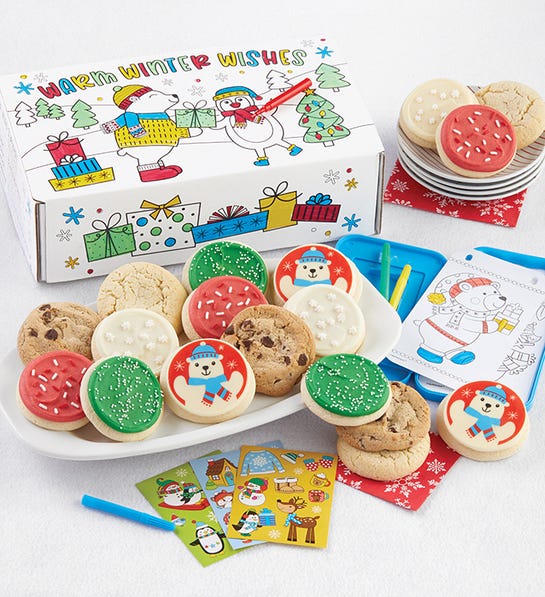 This is one kit that will come in handy during those long family gatherings over the holidays. Filled to the brim with activities, the Color Your Own Holiday Cookie Box includes 18 cookies, plus stickers, markers, activity sheets, and its own cookie box to color. "We know everyone's really looking for ways to entertain children during the holidays," Jaggers says. "In addition to the coloring, kids are really going to love the word searches and games that come with this set."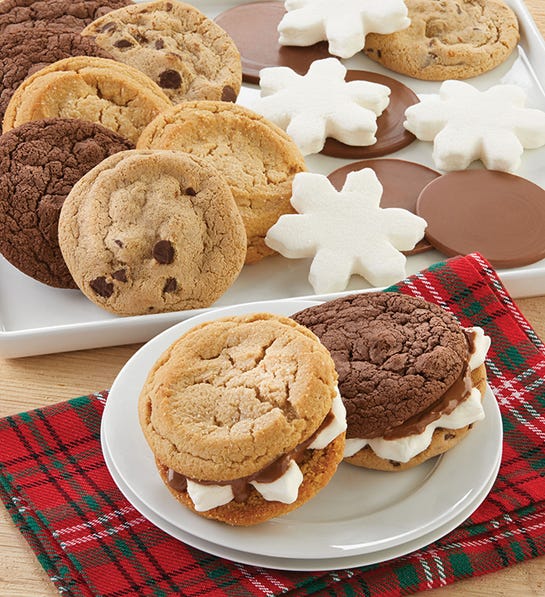 Who has time for a campfire during the holidays? Enjoy the same ooey gooey mouthwatering fun of making s'mores even in the coldest of months with this easy-to-use kit. "We give you everything you need to make your own s'mores: an assortment of cookies, really fun snowflake-shaped marshmallows, and chocolate," Jaggers says. The chocolate disks are shaped to the exact size of each cookie, promising picture-perfect s'mores that you only need the microwave to melt.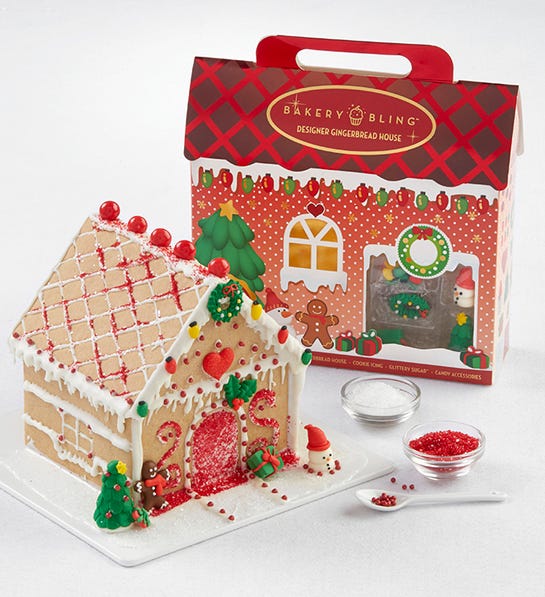 This much-anticipated kit has all the trimmings you'll need to construct one beautifully festive gingerbread house. It comes with pre-baked gingerbread house pieces, plus cookie icing, glittery sugar, and the cutest little candy pieces, including a miniature snowman, wreath, and tree. Order a few kits and have yourself a family gingerbread house-making competition. You can create different categories, such as "Most Icing," "Most Creative," and "Sturdiest Design," to make sure every holiday house designer gets awarded a special prize.
Once you're done, it's time to chow down — after all, you can eat every part of the houses!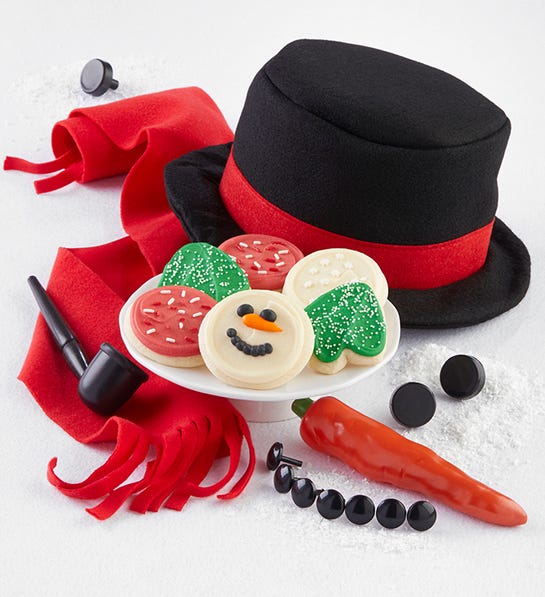 "We know kids want to be outside to play in the snow, and when they come inside, they're going to want some cookies," Jaggers says. Hence, the inspiration for the DIY Snowman Kit, which includes all the traditional accessories — top hat, elegant red scarf, "carrot" nose — to make the best-looking snowman on the block. It also comes with six holiday-themed cookies (including a snowman cookie, of course). Mix up some hot cocoa, and you've got all the makings of a magical childhood memory.
3 ways to make holiday memories with DIY cookie kits
Lucky you, you've been gifted a DIY kit from Cheryl's. Now, it's time to put it to use.
Here are three fun and simple ideas for making the most of your DIY cookie kit.
'Night before Christmas' decorating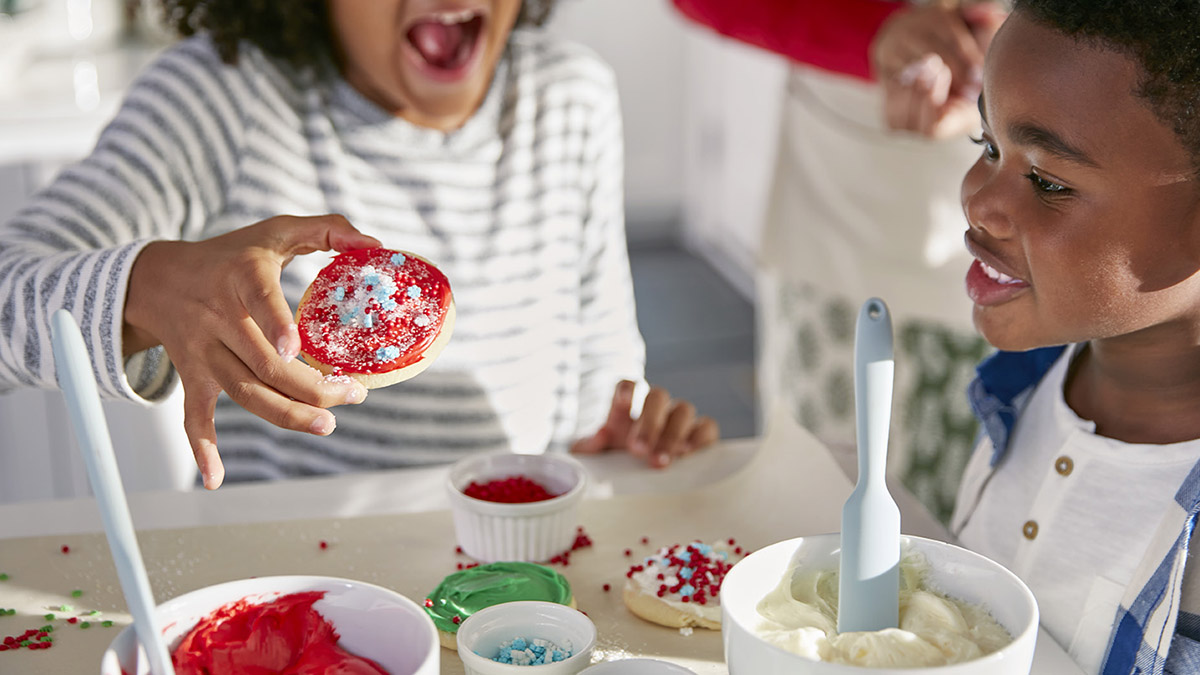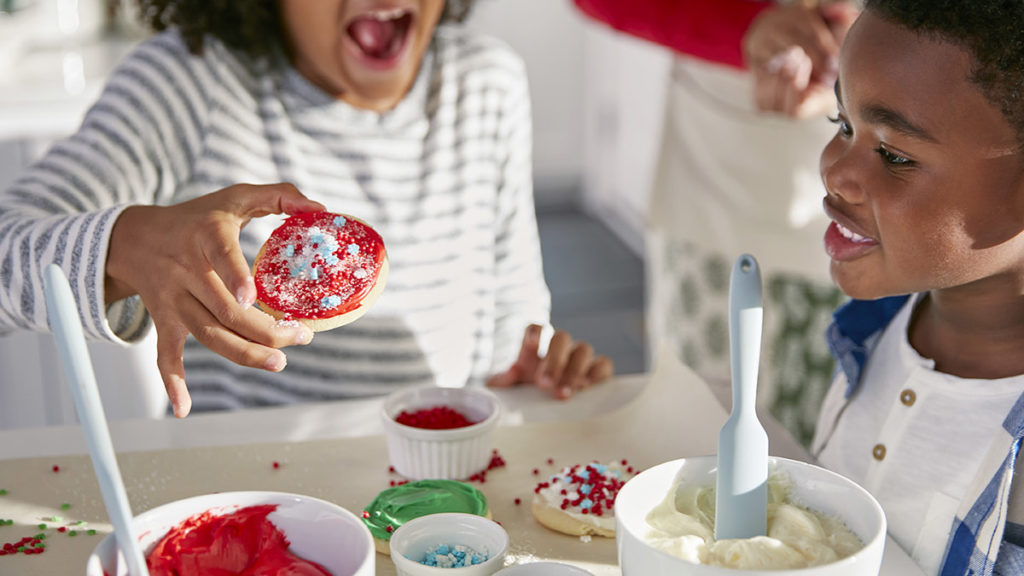 Prep for Santa's arrival by having everyone decorate their own cookies for a custom Santa cookie plate like no other! The Cheryl's Holiday Cut-Out Decorating Kit is jam-packed with cookies to decorate. "This is really great for all ages and allows you to feel the spirit of the holidays while enjoying our delicious cookies," Jaggers says.
Turn cookie decorating into a year-round tradition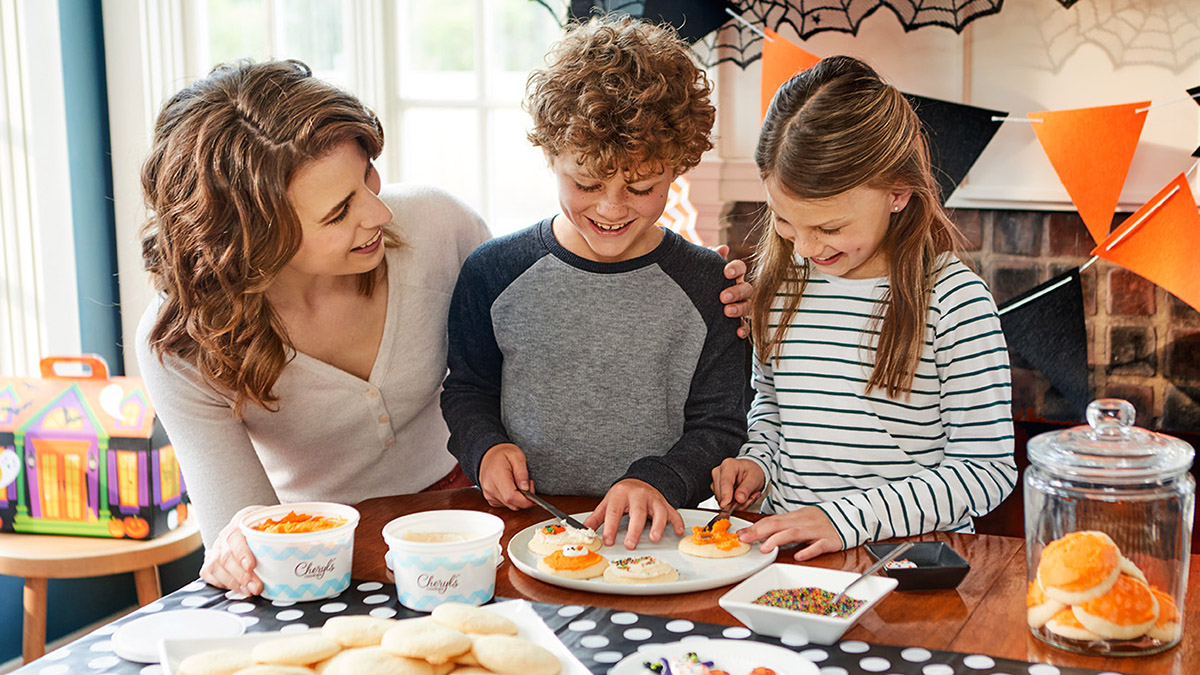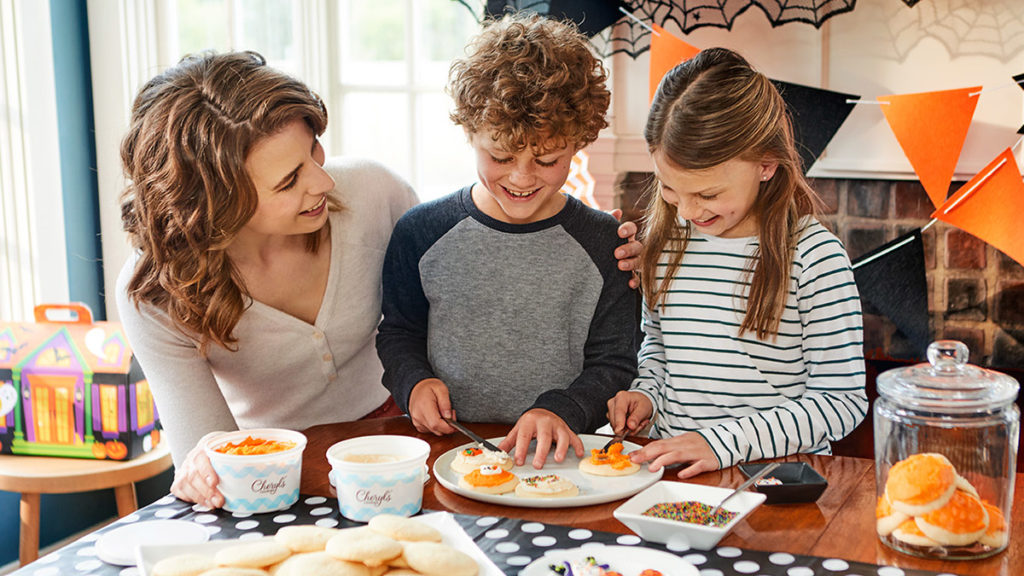 Did you know Cheryl's offers a year-round, pay-as-you-go cookie decorating club? Think of how much the little ones in your life will look forward to the arrival of a new holiday-themed cookie decorating kit, five times a year. You'll also take care of gift giving for a full year with kits that cover Valentine's Day, Easter, summer, Halloween, and Christmas.
Elevate your dessert offerings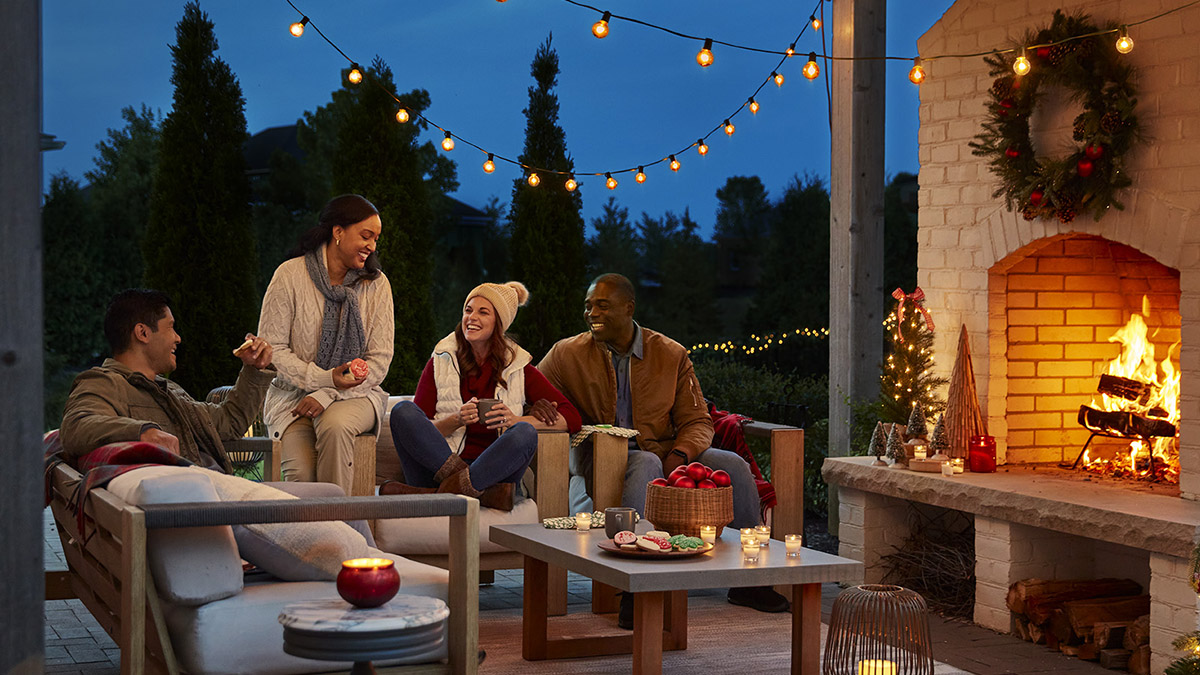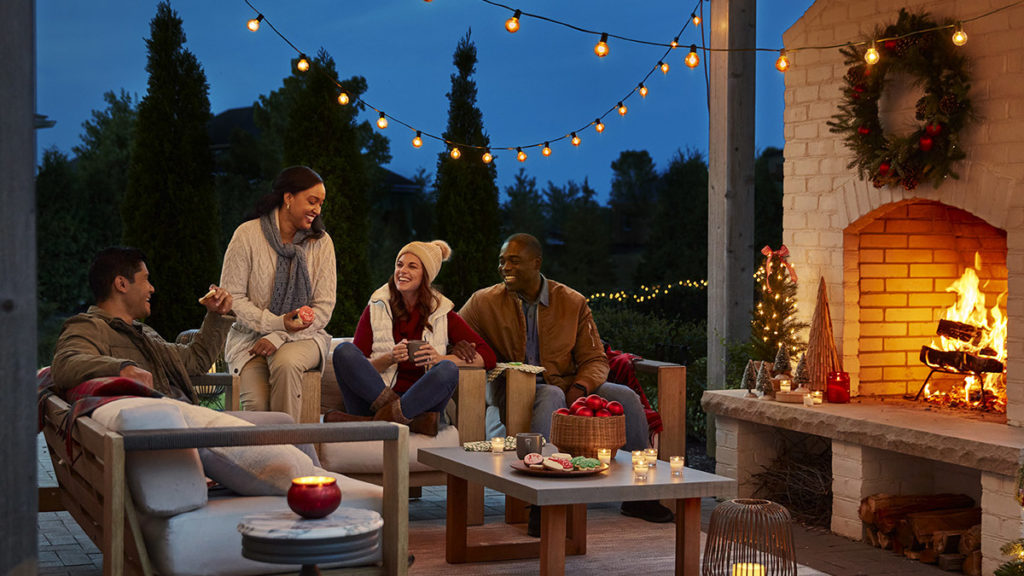 The new DIY dessert boards are a fun way to delectably decorate for your holiday party, and tap into your creative side. Regardless of which option you choose — the hot cocoa board or holiday dessert board — their eye-catching appearance and abundance of holiday-themed treats will impress your guests. In addition to the board and cookies, these gifts come with novelty chocolates and treats for you to build your very own sweets-laden display.