Our series "A Gift for Gifting" walks you through how to show your generosity and thoughtfulness to all the special people in your life. Don't show up empty-handed to your Christmas gatherings this year. Express your gratitude with one of these holiday hostess gift ideas.
After a holiday season that was different than any we have ever experienced, many of us will once again be gathering with friends and family this year. If you're the one who will be hosting a crowd, well, then, we wish you all the best. But if someone is opening their home to you, then we recommend bringing something as an acknowledgement of their generosity.
But what to get them? Cookies. (OK, we might be biased…)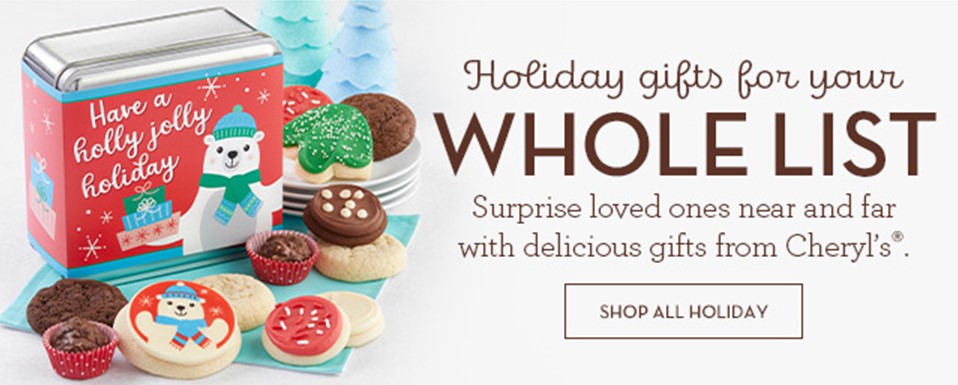 In case that's still not enough for you to go on, we've enlisted a group of people who know more about cookie gift-buying than almost anyone else: the fine folks at Cheryl's Cookies.
Here are seven holiday hostess gift ideas that will show your friends and family how much you appreciate their hospitality.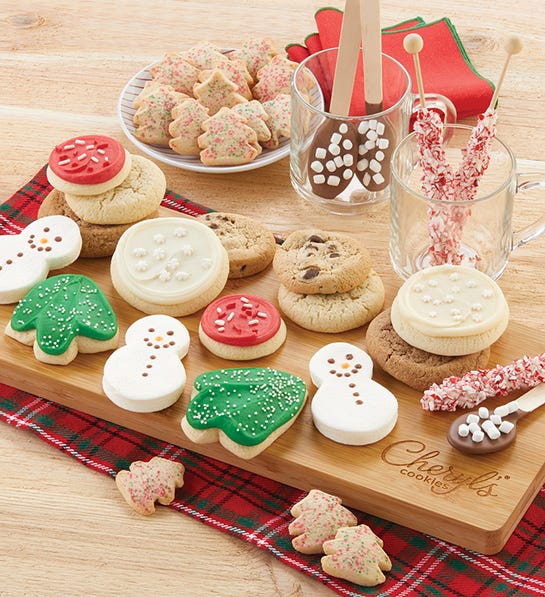 "My recommendation is the Hot Cocoa Charcuterie Board. Who doesn't love to get creative and have some DIY fun, especially with your BFFs? This board is the perfect hostess gift for your Hallmark movie watch parties and cozy nights in. Grab your fave hot cocoa flavors, and feel free to add any other mix-ins to truly make the board your own. Plus, you get to snack on some amazing Cheryl's cookies with your cocoa."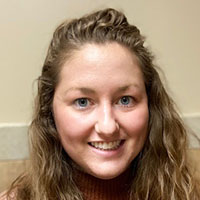 — Trista Musich, Merchandising Coordinator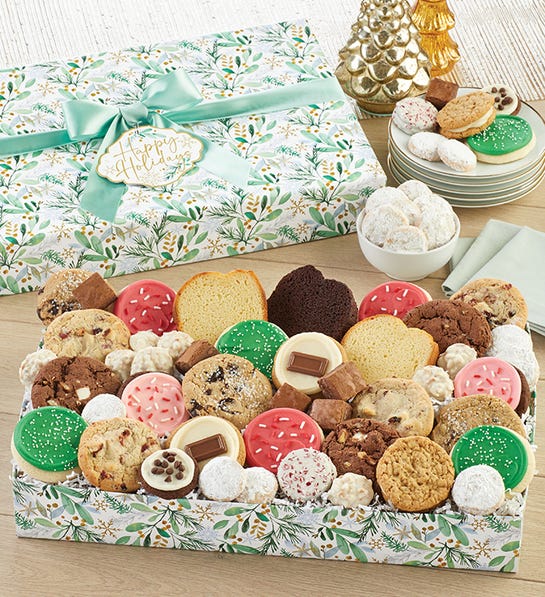 "I like to give the Sparkling Bakery Assortment. With Cheryl's buttercream frosted and unfrosted cookies, cake slices, brownies, pecan butternut balls (my brother-in-law's favorite!), and more, you really get a great variety of treats to share with others. I know how excited people are when I show up at their door with this gift. It's my way of telling them how much they mean to me."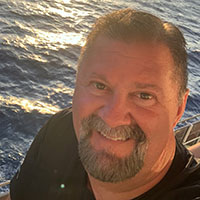 — Tom Oris, Director of Purchasing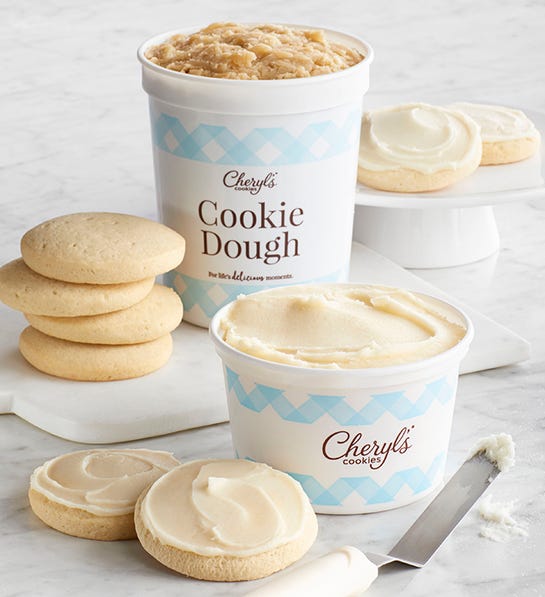 "This holiday season, I am giving every hostess in my life a cookie dough and frosting kit. I get this for my kids, and they love to roll out the dough, use cookie cutters to cut out the shapes, and, of course, load them up with frosting and sprinkles. The all-in-one kit makes everything super easy, you get great-tasting cookies from it, and you're left with no mess to clean up after! I can't wait to gift this item to my friends so they can start a tradition with their family like I have with mine."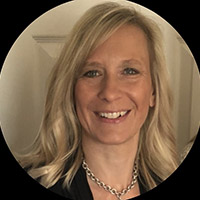 — Michelle Speaks, Senior Merchandise Manager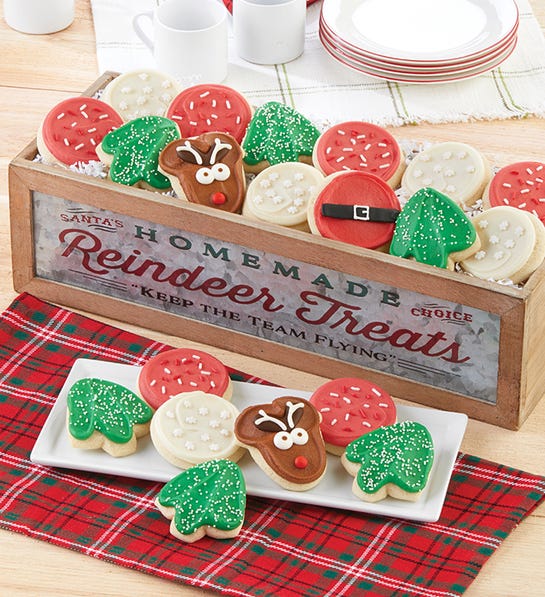 "My go-to hostess gift is this fun and delicious reindeer treats tray. It's filled with an assortment of buttercream frosted holiday cut-outs, and after the cookies are gone (which won't be long after you show up with this gift!), the rustic wood and metal reindeer box makes the perfect holiday centerpiece. Fill it with fresh greens and holly, or holiday ornaments, to give your home an added touch of holiday cheer."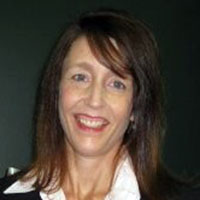 — Susan Hunn, Associate Marketing Manager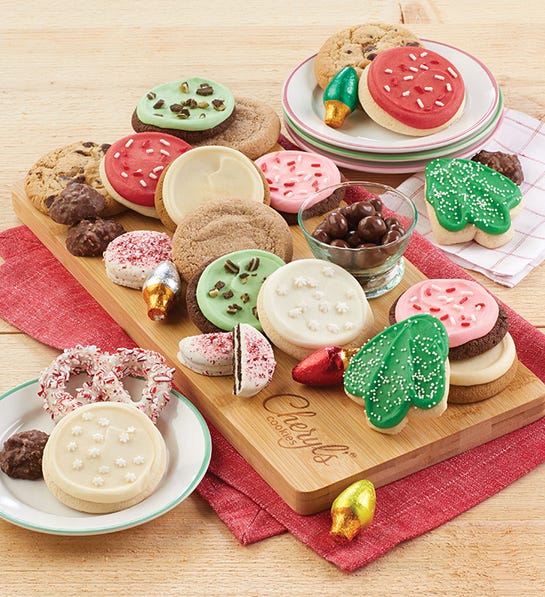 "The holiday dessert board is a gift that speaks for itself. It features a wide assortment of cookies and treats — there is literally something in it for everyone — and since it comes with the board, it makes for a convenient display during a holiday get-together. And who doesn't love a gift that makes it easier on the host?!"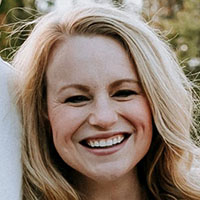 — Kaitlin Wiora, Senior Merchandise Planner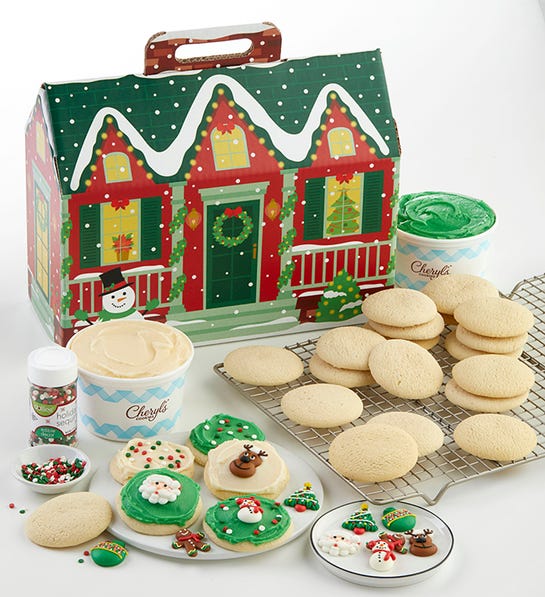 "Whenever I go over to someone's house for the holidays, I bring along a Cheryl's decorating kit. Lots of my friends have young kids, so it's a great gift the whole family can enjoy. The kits are fun and entertaining for the little ones, while still providing something sweet for the adults. And the seasonal toppings only add to the festive atmosphere!"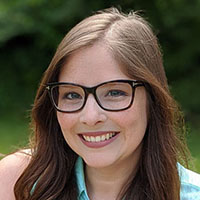 — Katie Kotler, Senior Graphic Designer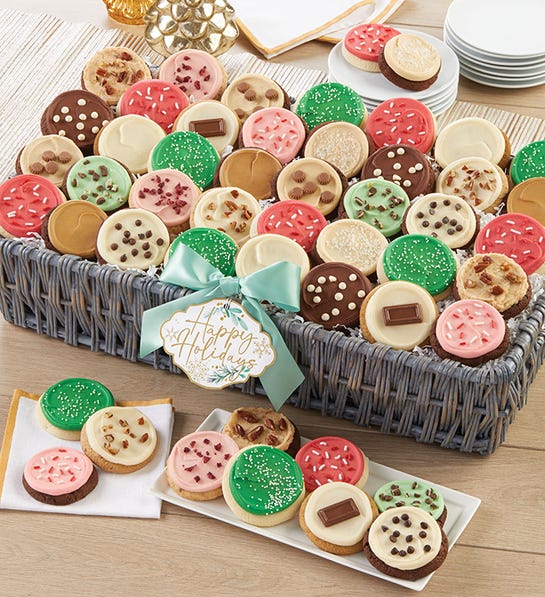 "This year, I'm gifting every hostess in my life the Buttercream Frosted Flavors Cookie Gift Basket. With its incredible assortment of delicious holiday cookies, I can promise you it will be a hit with anyone you give it to. And best of all, it comes with a high-quality basket that you can use to display these irresistible desserts!"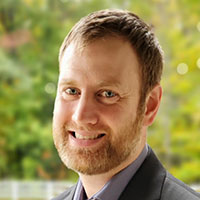 — Kevin Thompson, Quality Assurance Manager