Having company over? In our "Hosting How-tos" series, we'll teach you how to entertain like a pro. You've just moved, and now you want to celebrate. Read through our housewarming party ideas that will send your guests home happy.
Hosting a housewarming party is a great way to welcome friends and family to your new home while getting to know your new neighbors. It's also a fabulous excuse to get together and indulge in fun, mouthwatering party food.
Moving can be exhausting, so it's okay to wait until you're settled into your new home before hosting a crowd. Seri Kertzner, chief party officer at Little Miss Party Planner in New York City, is in the process of planning her own housewarming party. She advises DIY party planners to focus on two key components: keeping guests entertained and well fed.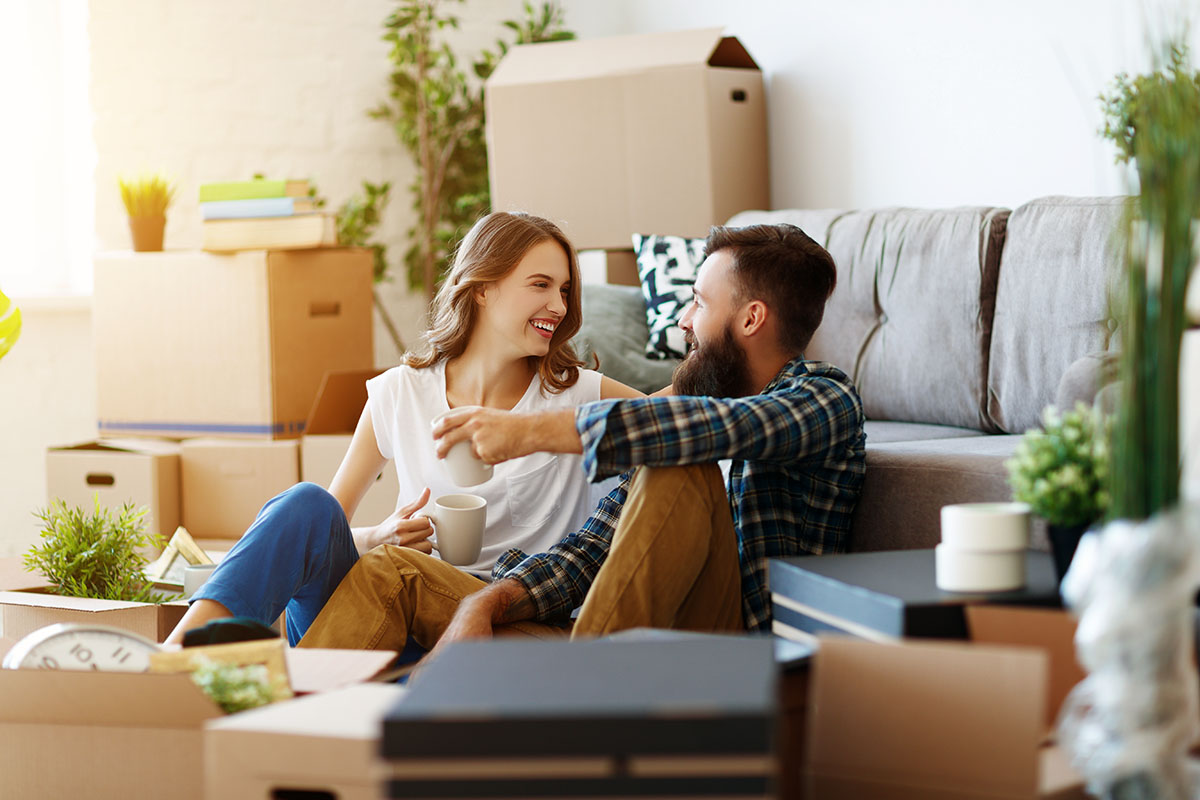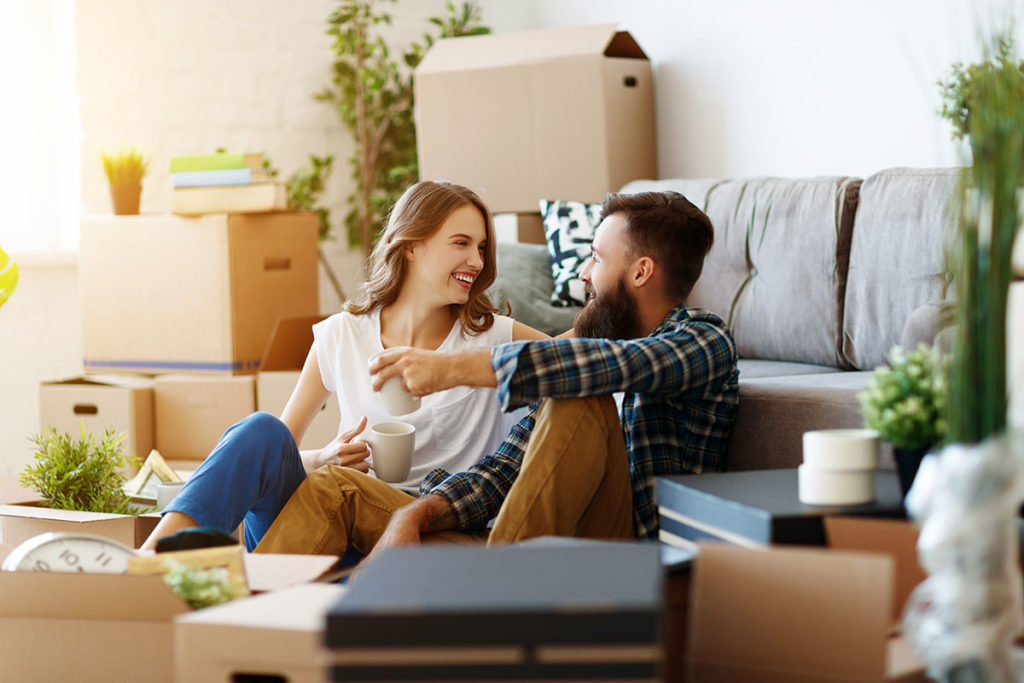 Make your planning a breeze with these five helpful housewarming party ideas to ensure happiness for you and your guests.
Create excitement
Send out invitations — either the electronic or paper variety — around three weeks before the party date. Online party sites and social media are great ways to get the word out. Remember to send a reminder a few days before the party. Limit the guest list to old friends (if you didn't move far) and a few new neighbors, making sure to consider how many people can comfortably fit in your home (or backyard).
Decorate the new digs
Remember that guests are coming to see you and your new home — and they should understand you just moved in — so keep the decorations simple. "Fresh flowers and candlelight are a great way to decorate," Kertzner explains. She uses LED battery-operated tea lights and flowers in unexpected places, such as around a bar and in the bathroom.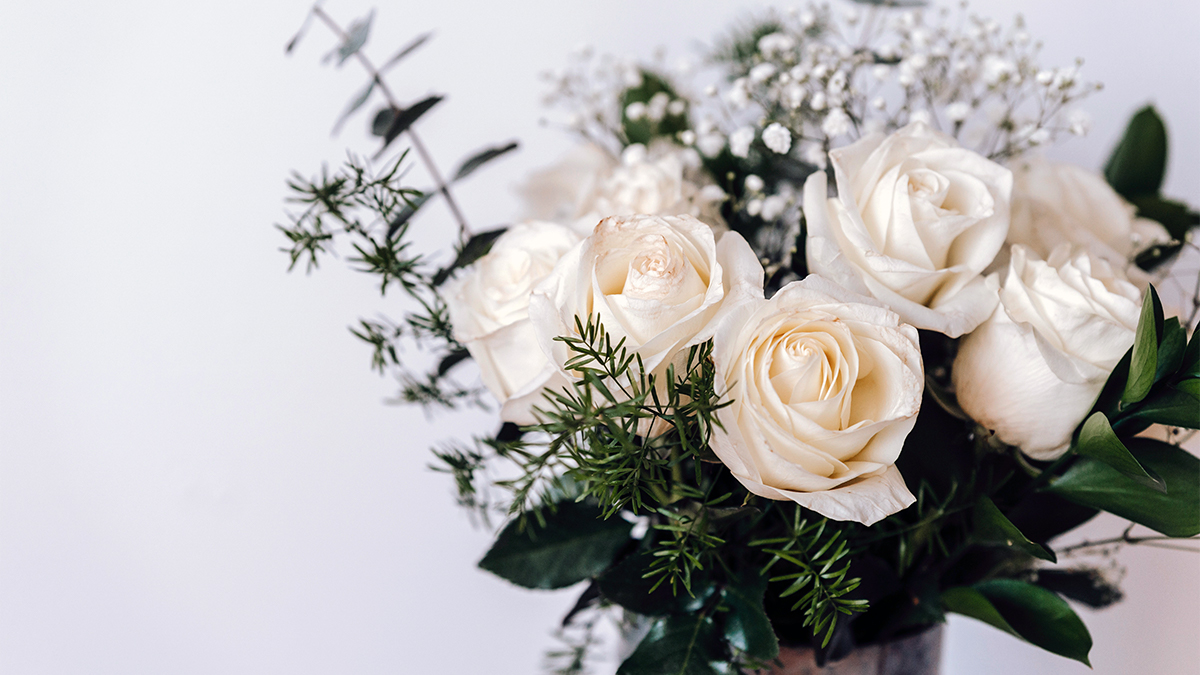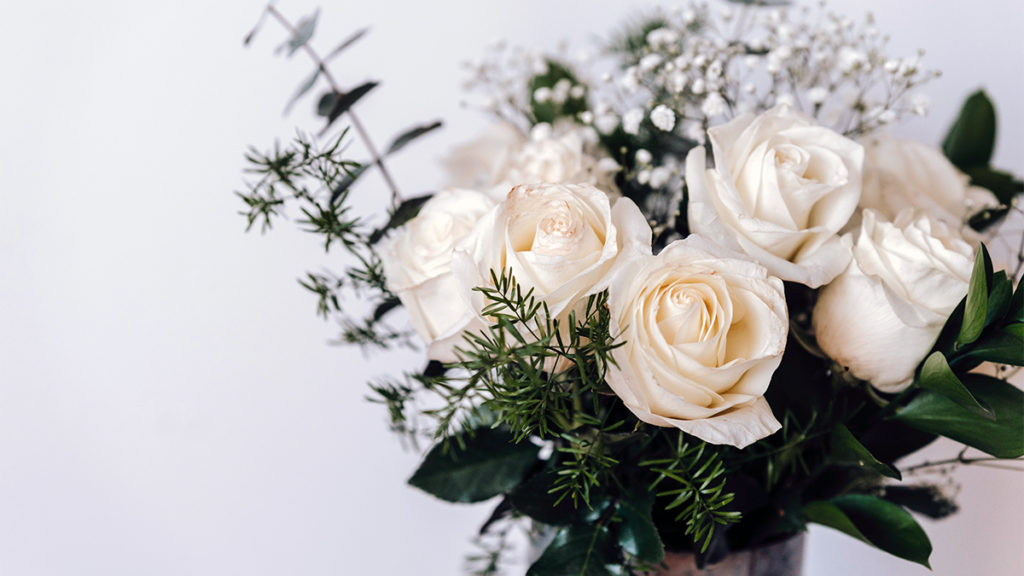 Other decorating ideas include:
Have flowers delivered for stress-free decorating. The Sunshine & Happiness by Real Simple arrangement features the 2021 Flower of the Year and arrives in a matching turquoise mason jar. Order several and use them as take-home favors.
Add themed housewarming signs or a backdrop for photos. These can easily be found online or in party supply stores, and give guests the perfect spot to pose for selfies that can double as keepsakes.
Show off your distinct style. If you decorated your new home in a modern farmhouse look, embrace the vibe with decorative succulents, burlap bows, and slate chalkboard signs.
Provide entertainment
"Music is entertainment priority number one," Kertzner insists. "Don't ever let your guests walk into a quiet house."
To get socializing going, she likes leaving conversation cards around congregation spots, such as in the kitchen or by a sitting area, for easy ice breaking. These could all fit a particular theme, such as people's habits during quarantine, with questions like "How many pairs of sweatpants did you buy?" and "What was your favorite TV show to binge?"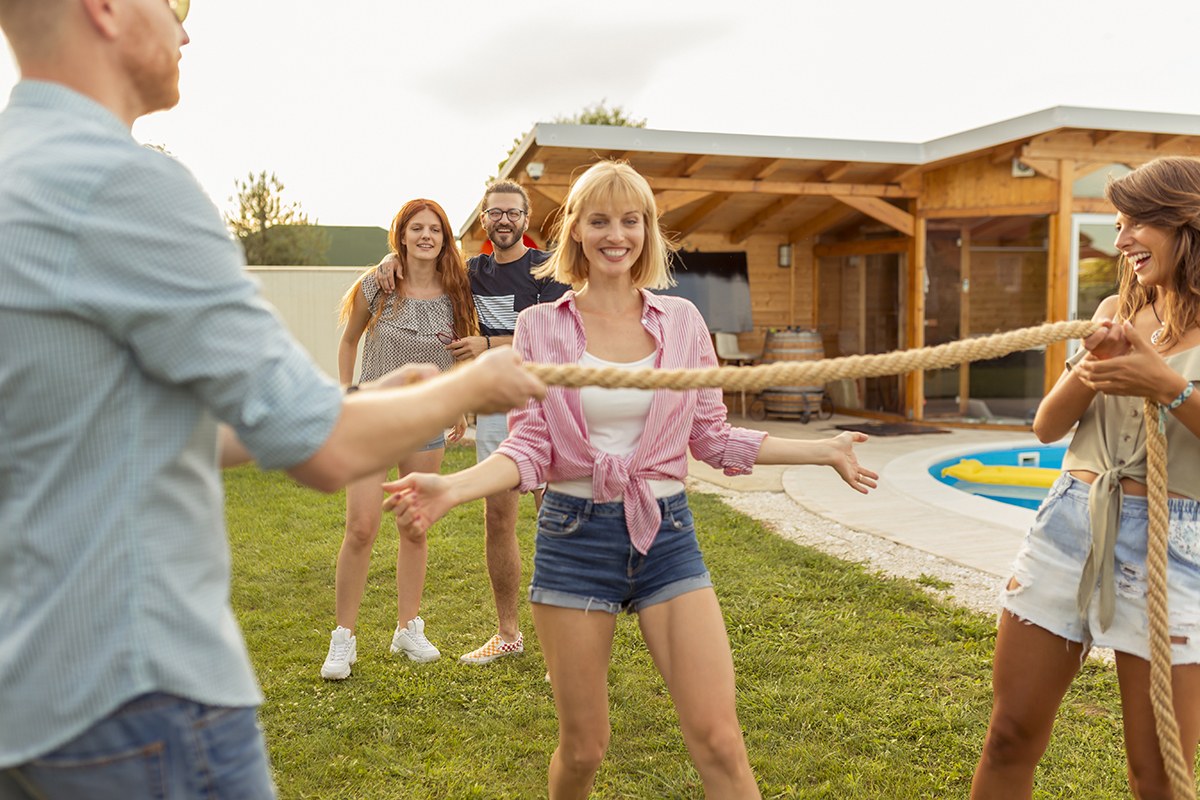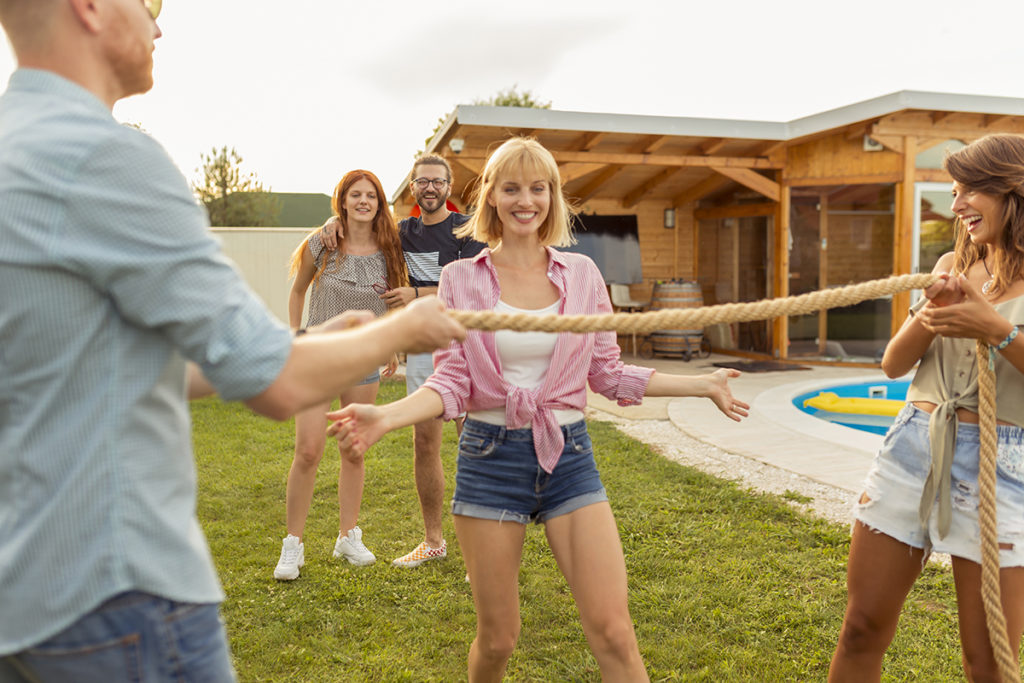 Other ideas for activities include:
Download a home tour quiz game or household item version of The Price Is Right to add a bit of friendly competition.
Play backyard games like cornhole, badminton, or ladder golf.
Set up a gaming station for group video games or unplug with crowd-friendly tabletop board games.
Feed your guests
"Prep as much as you can in advance so you don't miss out on the fun," Kertzner urges. She makes sure all her party food is ready at least an hour beforehand. "Then, you can relax, get dressed, and enjoy greeting your guests, rather than being stuck in the kitchen."
Wondering what to serve? Here are some scrumptious options.
Self-served small plates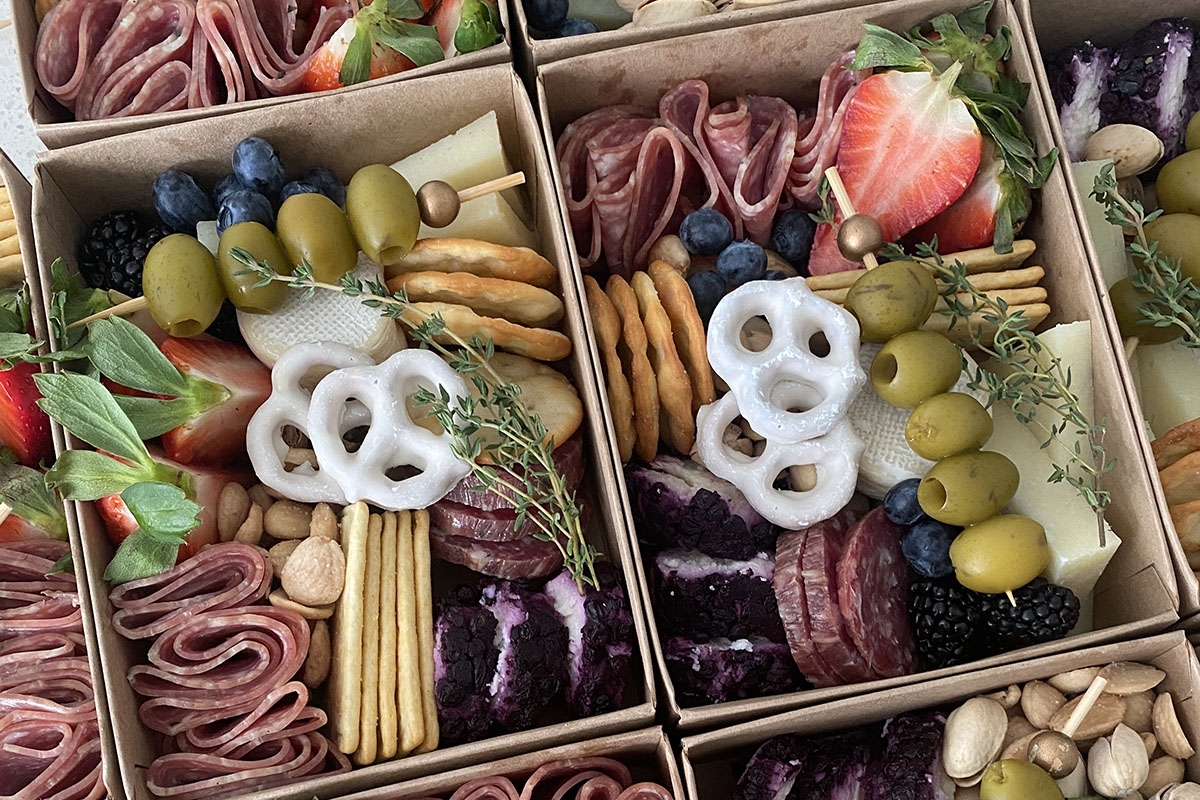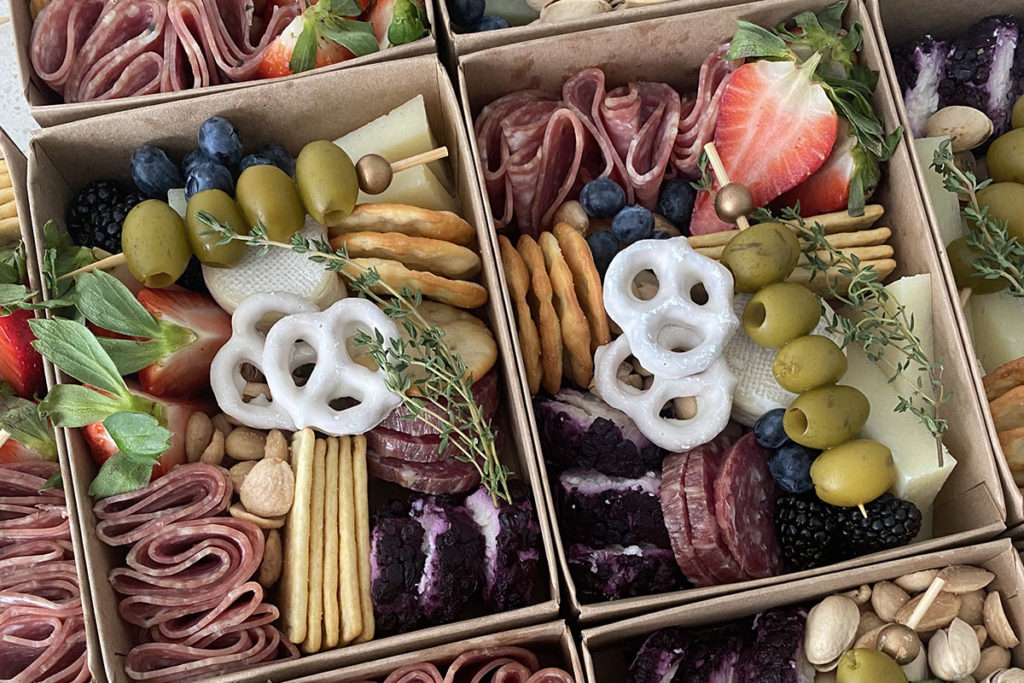 "I don't think I'll ever serve big bowls of chips and dip again!" Kertzner says. "Lately, I've been making individual charcuterie boxes. They're really easy using basic craft boxes." Assemble these the morning of the party, loading each one with meat, cheese, fruit, and crackers. The Harry & David Ultimate Charcuterie and Cheese Collection comes with all the fixings you'll need to create these servings. Add the Deluxe Antipasto Ultimate Wine Pairing Collection for an instant wine tasting event.
Shared individual dishes
Kertzner suggests serving finger foods that guests can grab with toothpicks, such as croquettes or empanadas. She also likes putting out popcorn for her guests. Moose Munch offers unique flavors like salted caramel and chocolate macadamia nut, while The Popcorn Factory has everything from cookies & crème to bacon cheddar. And don't forget to label each flavor!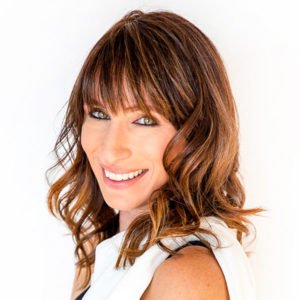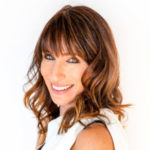 Prep as much as you can in advance so you don't miss out on the fun. Then, you can relax, get dressed, and enjoy greeting your guests, rather than being stuck in the kitchen.
Seri Kertzner
Chief party officer
Little Miss Party Planner
Which brings us to Kertzner's next tip. "Use small place cards to let guests know what each food item is. It adds a sophisticated touch and helps guests navigate their choices better."
Beautiful buffets
Kertzner likes to pare down meals to three main components: a starch, a protein, and a brightly colored vegetable. Use top sirloin from the Harry & David Fine Meats Collection and veggies like pepper, onion, and eggplant to make kebabs. Skip the fruit bowl and instead create a rainbow of fruit kebabs using watermelon, blueberries, and melon (or buy them ready made!).
A simple drink menu
Limit your bar menu to just beer, wine, and a signature drink — and don't forget non-alcoholic drinks. Kertzner advises to have plenty of water in pitchers around the house, along with soda and juice. Ice is essential, so Kertzner suggests using an online ice calculator to ensure you don't run short.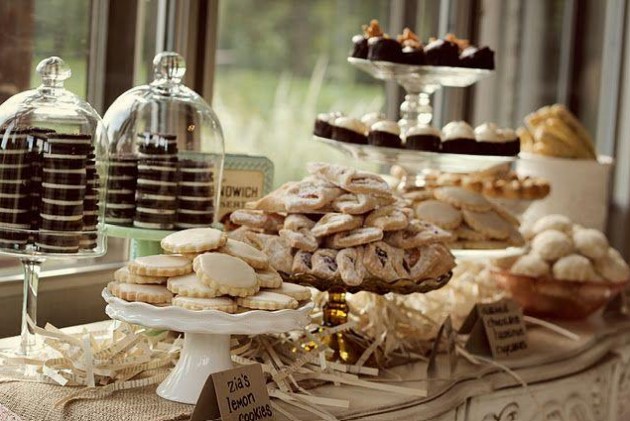 Cookie bar sweets table
You can create an effortlessly elegant dessert table with cookies. Kertzner suggests using multi-tier cake stands to add height and a professional look. Cover the displays with glass domes, and decorate them with greens and fresh flowers.
Choose a wide assortment of cookie flavors. If your party is during the warmer months, you can highlight the flavors of the season with a summer flavors box.
Add ice-filled containers with carafes of ice-cold milk and chilled coffee.
Keep little ones entertained with Cheryl's cookie decorating kits.
Send everyone home happy
Before guests leave, ask everyone to sign a commemorative piece, such as a wood tray, that can become a housewarming memento. Another idea is to leave blank recipe cards for guests to fill out with their favorite recipes to help you start a collection.
Party favors are a great way to show your guests gratitude. Individual candles will thank everyone for helping to "warm" your home. You could also thank your guests for popping by with individual bags of popcorn or cookies that express your thanks.