There's no better time than Thanksgiving to count your blessings, show your appreciation, and send wishes to the people who make your world a little bit warmer. Whether they live with you, across the street, or across the country, Cheryl's is committed to making it easy (and delicious) to say thank you to everyone on your gratitude list.
GIVE BIG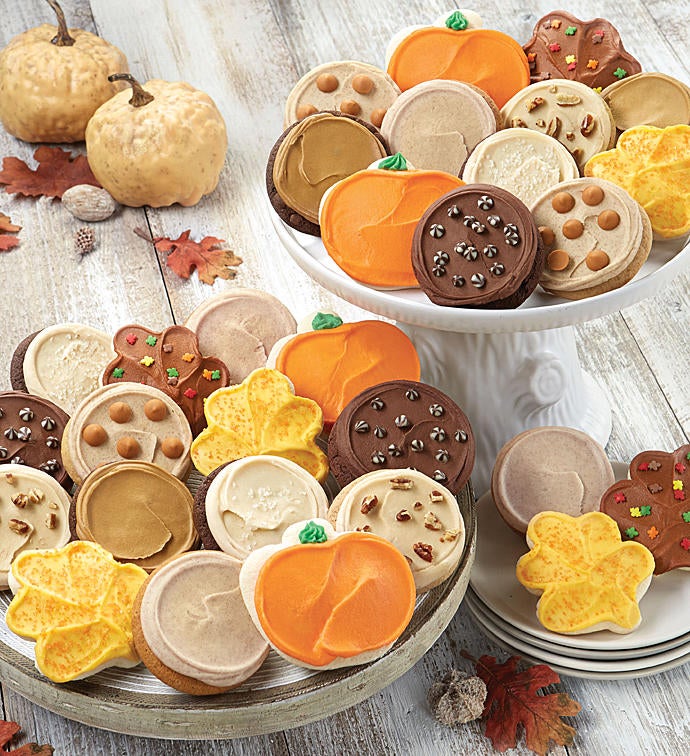 If you want to celebrate a big group of people or one special person in a big way (college students love to share!), our 100-piece Fall Frosted Cookies Gift is the best way to do it. Chock full of seasonal flavors like Butterscotch Chai, Salty Caramel, and Mocha Latte, all topped with our classic buttercream, it's guaranteed to delight every last tastebud.
GIVE SMALL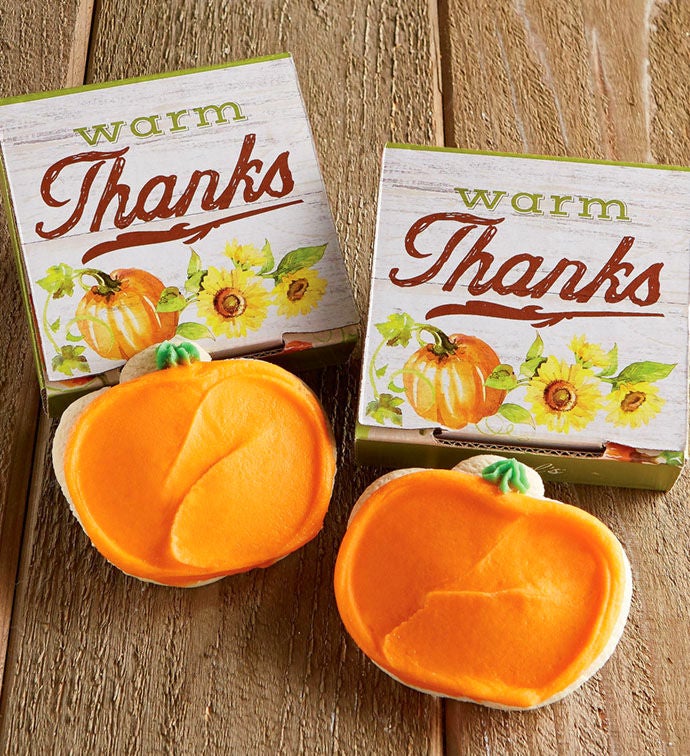 Show EVERYONE you care about how much you appreciate them with a card and a cookie. Costing only a tiny bit more than a paper greeting card, our cookie cards are a lot more fun and guarantee a smile. If you're sending them to loved ones far away, you might want to personalize your cookie with a family photo and a special note, just to let them know how much they're missed.
GIVE ENDLESSLY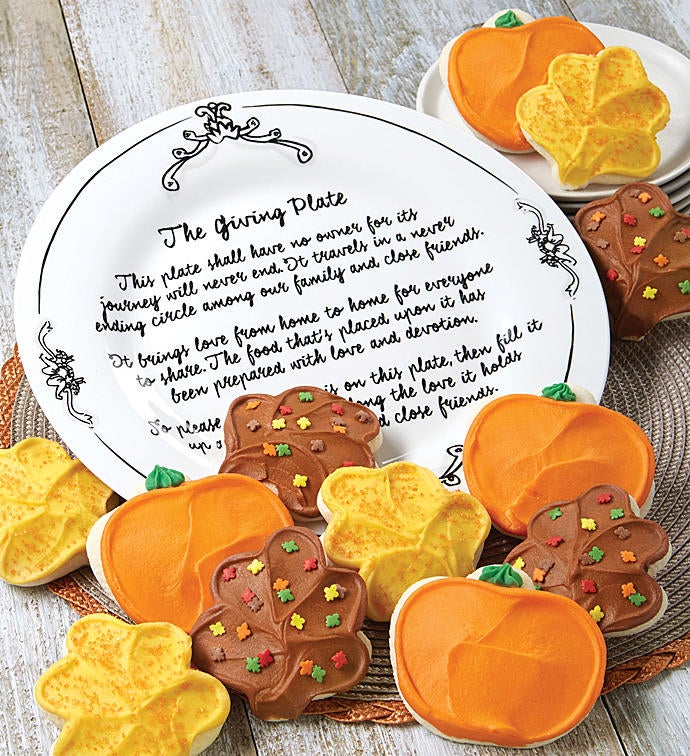 We love the idea of keeping the giving going. Our Giving Plate comes painted with a charming message that encourages the recipient to fill it back up and send it along with new treats. It's a great idea for large extended families or special groups of friends; each Thanksgiving the past year's lucky recipient can refill it and send it to someone else in the group. It's always fun to try to guess who will be next on the list!
GIVE GRATITUDE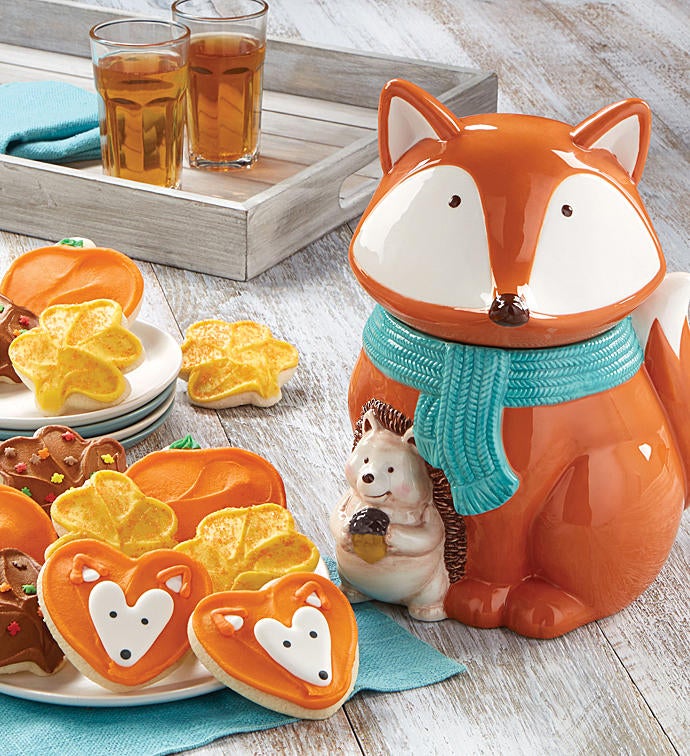 We know a family that uses their cookie jar to hold "Gratitude Slips"—little pieces of paper on which they write the things they're grateful for throughout the year. Then, after Thanksgiving dinner, when everyone is happy and full, they bring the jar to the table and everyone takes turns reading the past year's gratitude slips out loud. We loved their idea so much, we wanted to suggest it to you. This year, why not buy your family one of our Fall Cookie Jars, enjoy the cookies inside for a Thanksgiving party or dessert, and start your own gratitude slip tradition?