The entertaining season is upon us, and when you make Cheryl's part of the party, you're guaranteed to become known as the host(ess) with the most(est). This year, go beyond gifting and make Cheryl's part of your own personal holiday get togethers. Whether you're planning a big soiree or an intimate family gathering, we promise to help make it a stellar celebration.
DINNER PARTY PLACE MARKERS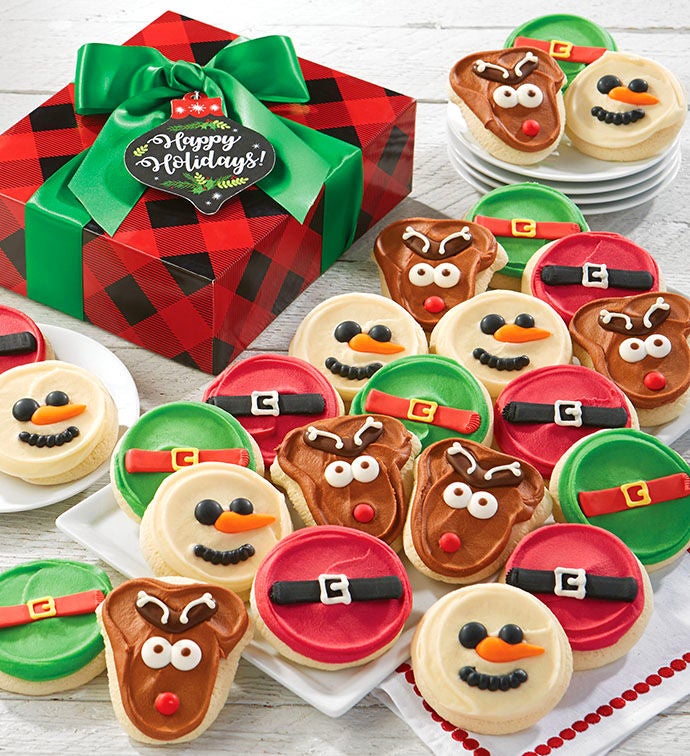 All of our Buttercream-frosted cookies come individually wrapped, so they work beautifully as party favors. We love the idea of setting one at each individual place at the table. You can even make them do double duty as place markers by attaching a small name card to each. (For a more dazzling presentation, place one of the treat-filled tins in our Christmas Tree Tin Set on each plate and get ready for a tableful of "oohs" and "aahs".
FUN FOR KIDS (OF ALL AGES!)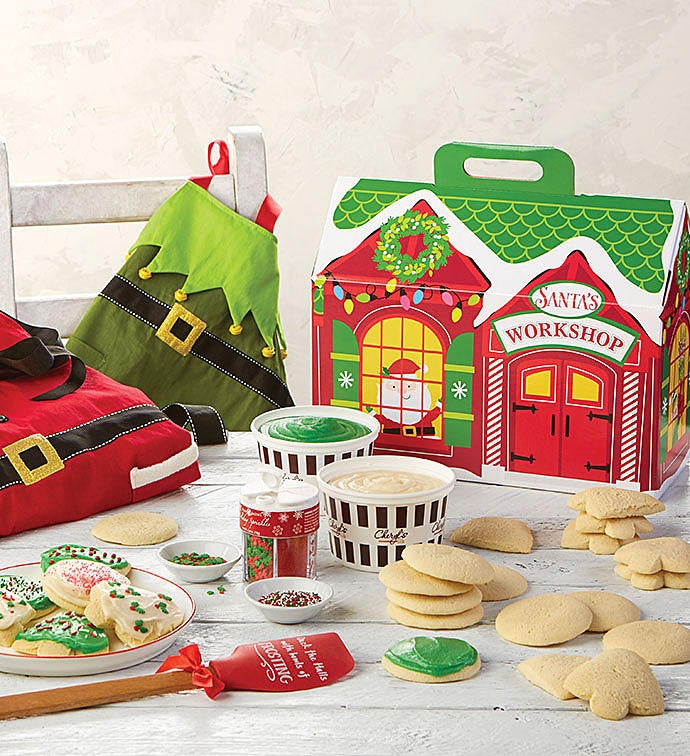 We originally created our Holiday Cut-out Cookie Decorating Kit for kids, but we're continually tickled to see how often it's the grown-ups who have the most fun. This year, instead of the expected cookie exchange, why not host a "most creative cookie contest" for young AND old. You can ask everyone to bring their own cookie decorations to add to the white and green icing and holiday sprinkles included with the kit, and see what kind of fabulous creations arise.
You can add a little spice to the party by including our little Gingerbread Cookies as well. They're really fun to decorate using small tubes of decorating icing from the grocery store, and since one tin comes with approximately 25 cookies, you can have as many people as you want join in the fun.
And if you like your parties lively, consider picking up our Snowball Fun Kit as well. You can lob the soft stuffed snowmen at each other while making culinary magic.
MAKE UNPLANNED VISITORS FEEL LIKE HONORED GUESTS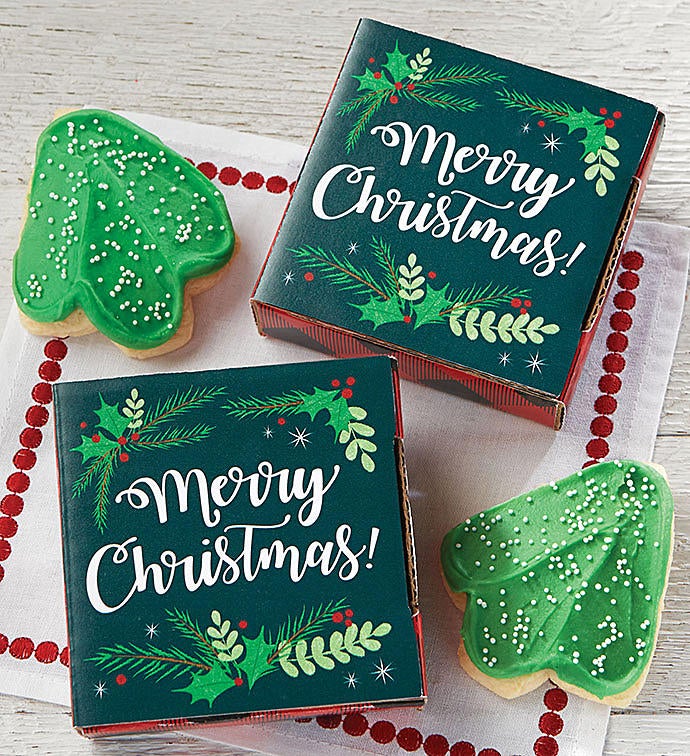 It happens every year! Someone you weren't expecting shows up and you have to greet them empty handed…or do you? Our Cookie Cards are actually cheery gift boxes, each with an individually wrapped buttercream-frosted cut-out cookie tucked inside. No need to wrap. No need to worry about appropriateness (seriously, who doesn't want a cookie?!). Simply store a few in the closet or cupboard, and when that unplanned individual arrives, you can make them feel as if you'd been expecting them all along. (If this happens to you a lot, you might want to consider a case of 50 cookie cards…if you have any left over, you can always give them as teachers gifts or use them as party favors.)
WHAT TO SERVE AT A BIG SHEBANG!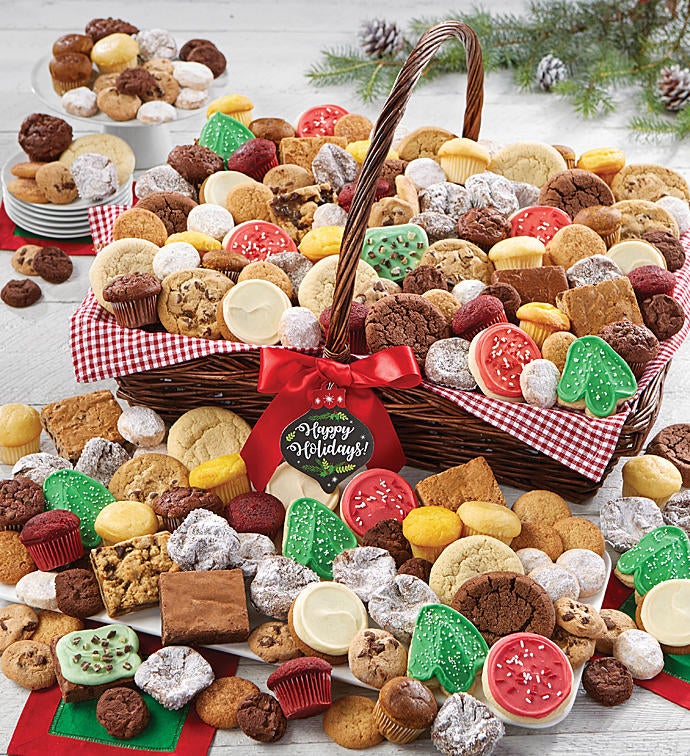 Whenever people look at our great big gift baskets, they immediately think, "Wow! That's the kind of gift I'd give to someone really special!" Allow us to offer you a second thought—one that goes something like this: "Wow! That basket has 186 cookies, brownies, muffins, and pecan butterballs…and the presentation is gorgeous. That would be a great way to handle dessert at my big holiday buffet/open house/family dinner celebration." Best of all, since everything's individually wrapped, you can either send leftovers home with your guests or freeze them for later. (All of our baked goods freeze beautifully!).