We'll show you how to tap into your passion for making all kinds of fun and inventive creations in our "Get Crafty" series.
Your best friend is in town, and she just invited herself over for an impromptu coffee date. You're excited about your long overdue catch-up sesh, but you don't have enough time to throw together a jaw-dropping dessert buffet. Don't freak out! You can still give your BFF the sweet welcome she deserves with items that are already stashed in your closet. Just break out some readymade cookies (everyone loves them, and they don't require any baking!) and serve them in style with this last-minute DIY cookie jar. You'll have an uber-chic — and super-scrumptious — treat ready in mere minutes!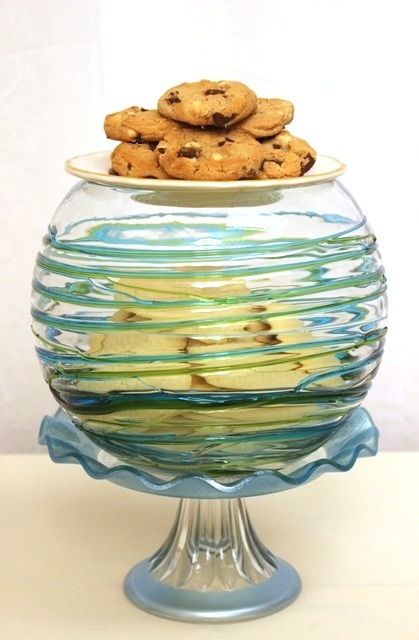 What You'll Need
Small cake platter
Large round vase
Small dish
Directions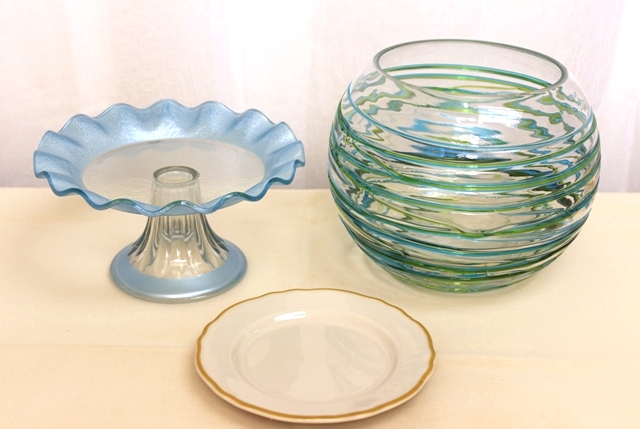 With so many beautiful cake platters, vases, and dishes lying around your house, it's easy to mix and match different pieces to get a totally unique DIY cookie jar. Once you've gathered your glassware, the hardest part is already over! Painless, right? Now, all you have to do is stack the pieces together to assemble the cookie jar. Place the cake stand on the table, and sit the round vase right on top of the cake stand. (Make sure it fits snugly onto the cake stand so it doesn't wiggle around.)
Then, fill the vase with cookies and cover the mouth of the vase with the small plate. The round base of the plate should be slightly smaller than the mouth of the vase. That way, the plate can fit on top of the vase just like a lid. The rim of the plate should extend past the mouth of the vase, making it easy to remove and replace the "lid" as needed.
You're done! Place a few cookies on top of the plate to give your friend a sneak peek at the mouthwatering treats that await her in the cookie jar.
Now you can spend more time filling in your BFF on all your latest news instead of scrambling to make an over-the-top display of sweets.