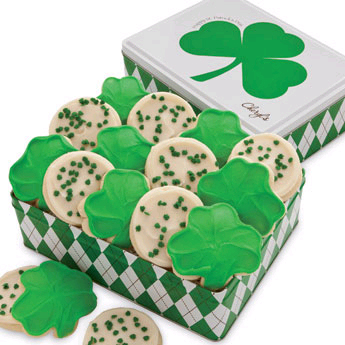 This week's Cheryl's post is from our head Merchant, Nora.
As the hearts and chocolate come to an end and Valentine's Day is over, the thoughts of spring are in our minds and stomachs!  Here is a sneak peek at what is to come for the upcoming holidays!  Beginning with St. Patrick's day, everyone loves some luck!  Send someone lucky wishes with our buttercream frosted shamrock cookie in our new St Patrick's Day packaging!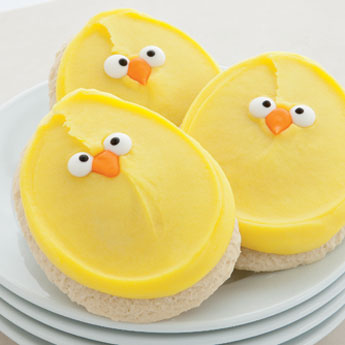 After sending someone delicious shamrock cookies, don't forget to check out our new Easter collection.  Shhh… don't tell but we're launching a new chick cookie!  Buttercream frosted chicks and egg cutout cookies make the perfect gift for all of your Easter gifting needs.  You can find gifts for kids of all ages!  The new novelty packaging with the delicious treats will compliment any Easter celebration.  Don't forget to buy some extra cookies to fill the Easter baskets this year! 
Happy Spring!