All the mouthwatering recipes in our series "The Main Ingredient" have one thing in common: They all contain cookies. This recipe comes from food engineer and recipe developer Maddie Augustin. Cheryl's Cookies cut-out cookie dough serves as the foundation for these rich and chewy maple brown butter frosting bars.
I've always loved being in the kitchen, and cooking has brought me immeasurable joy throughout my life, so starting a food blog was a natural step for me.
But in addition to being a blogger and recipe developer, I am also a food engineer. What's that, you ask? A food engineer is someone who studies the science of food and how the combination of ingredients in recipes affects the final product. To boil it down even further (pun intended), when I develop recipes, I pay great attention to not only taste and flavor balance but the overall eating experience (texture, mouthfeel, etc.).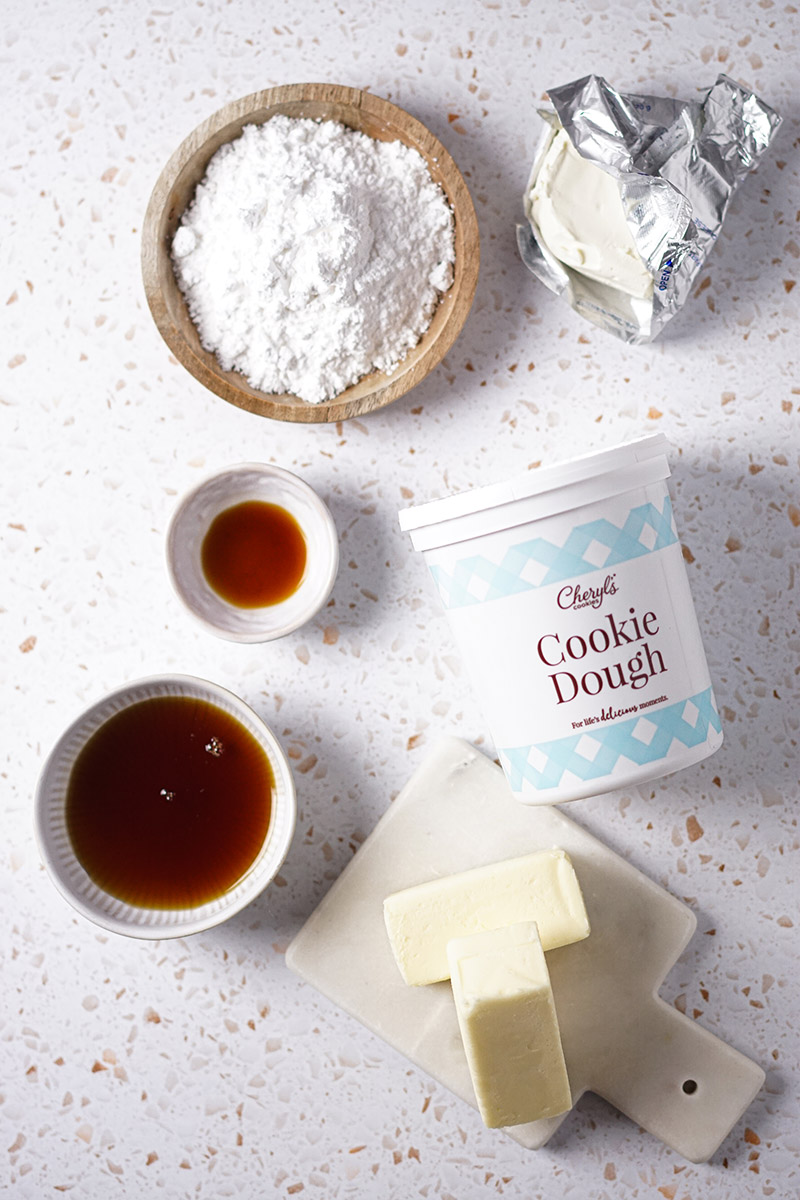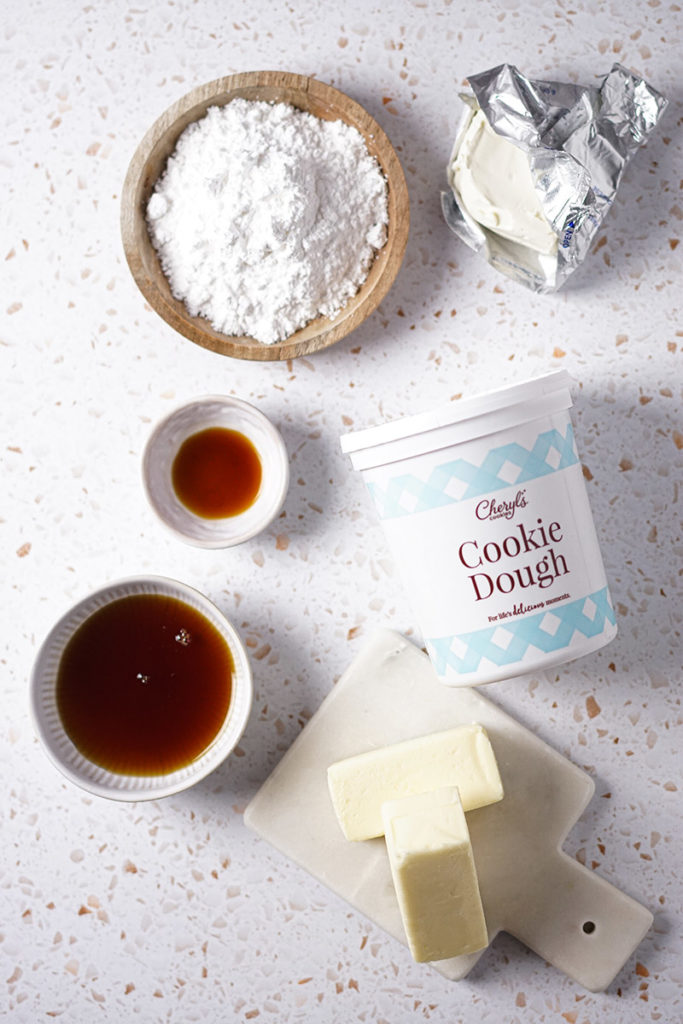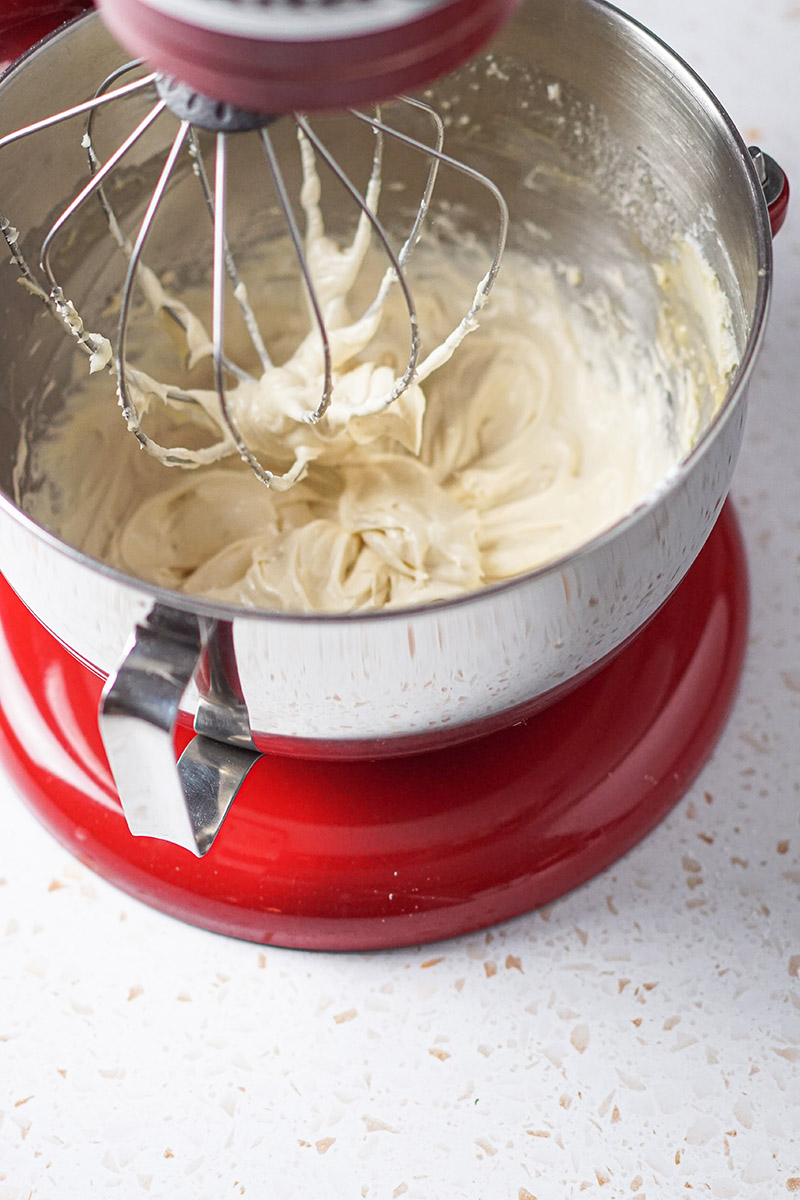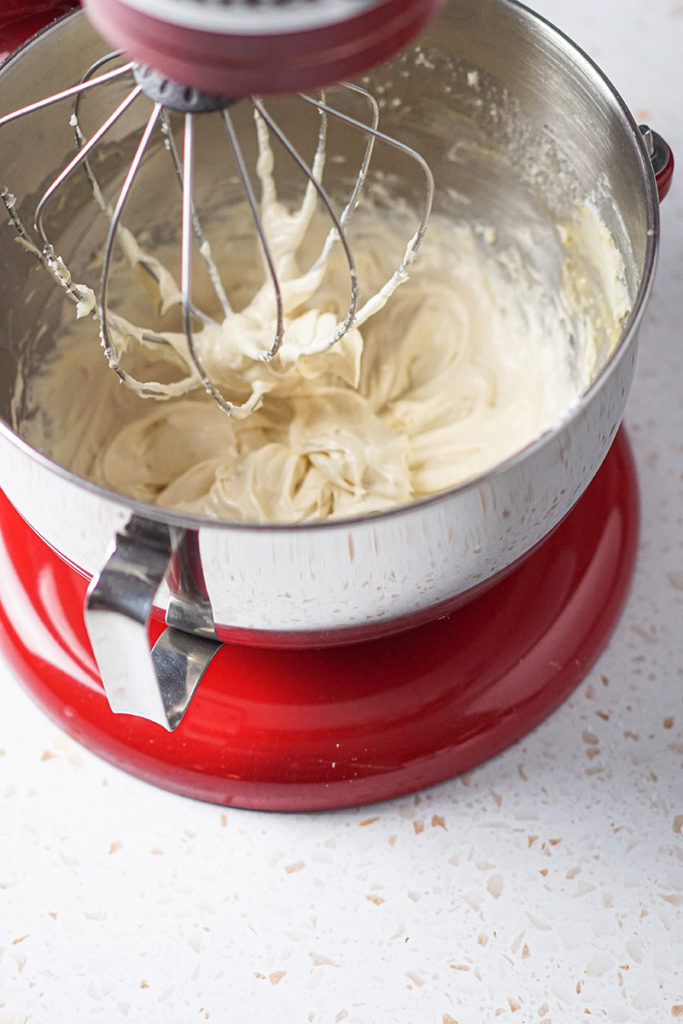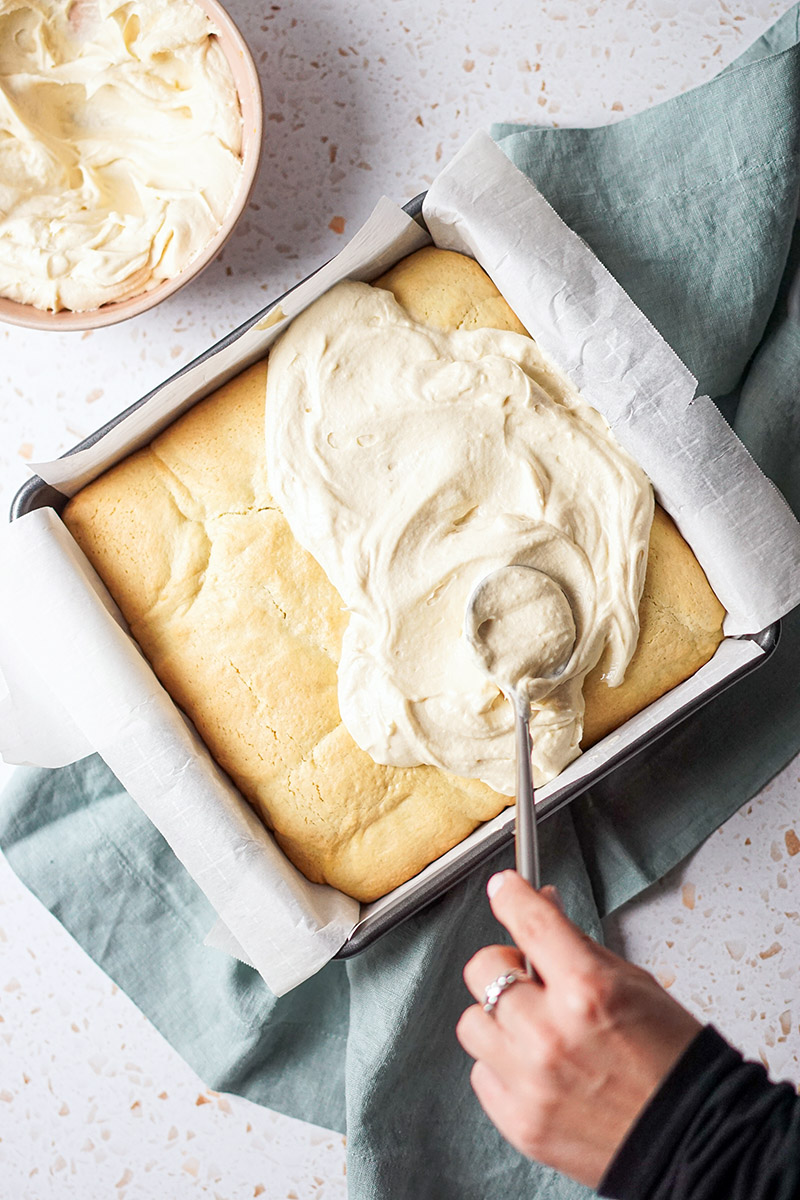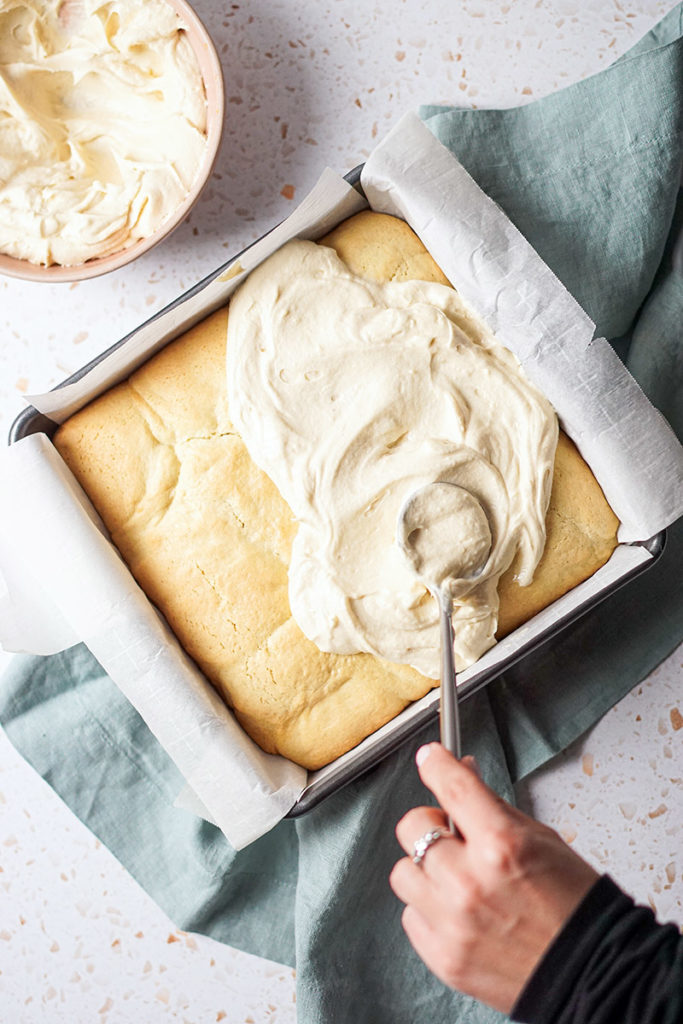 I applied those principles to these maple brown butter frosting bars, which are made with Cheryl's Cookies cut-out cookie dough. I made sure the nutty flavor from the brown butter was present and not overpowered by the rich maple syrup. Additionally, I used cream cheese as a thickener to ensure the frosting would hold its shape and not run down the sides of the bars.
What you get is a rich, nutty frosting that shines on top of the simple yet scrumptious bars. These are similar to blondies, only flipped on their head. The toffee/butterscotch/caramel flavors you find in those treats are all here, except they're in the frosting, not the bar.
The best part of these thick and chewy maple brown butter frosting bars? You get to skip the fuss of rolling out, cutting, and chilling your dough and instead can enjoy the iconic texture and taste of Cheryl's cut-out cookies. And you don't have to be an engineer to understand the importance of saving time.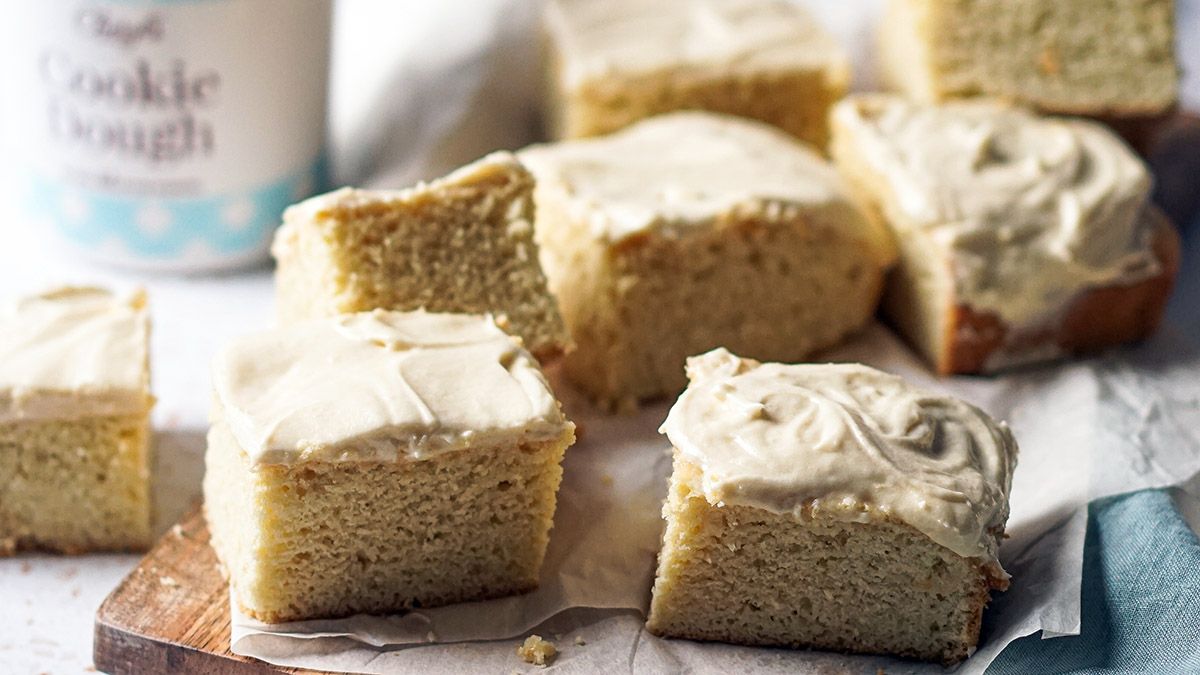 Maple Brown Butter Frosting Bars
Ingredients
Bar Ingredients
Frosting Ingredients
2

sticks

salted butter, room temperature

4

ounces

cream cheese, room temperature

3/4

cup

powdered sugar

1/3

cup

pure maple syrup

1

teaspoon

vanilla extract
Instructions
Line a 9×9-inch baking pan with parchment paper, letting it hang over the sides. To keep the paper in place, attach a binder clip to each side.

Using an ice cream scoop, scoop the cookie dough into the lined baking dish. Using clean hands, press the dough into an even layer.

Bake for 25 to 30 minutes, or until just lightly blonde at the top and set in the center. Allow the blondies to cool completely.

While the blondies are baking, prepare the maple brown butter frosting. Add 1 stick of butter to a skillet over medium heat.

Allow the butter to melt evenly and completely, stirring with a rubber spatula or wooden spoon. Once the butter has melted, stir frequently and cook until the foam subsides slightly and the butter is golden with a toasted nutty aroma, about 4 to 5 minutes. (Note: You may notice brown specks in your butter. That's OK! These are toasted milk solids and will add loads of flavor to the frosting.)

Add the brown butter, remaining stick of butter, cream cheese, powdered sugar, maple syrup, and vanilla extract to a stand mixer with the whisk attachment. Beat on medium speed for 2 to 3 minutes, or until smooth and fluffy.

Top the cooled blondies with the maple brown butter frosting using a rubber spatula.

Slice into squares and enjoy!