Our series "A Gift for Giving" walks you through how to show your generosity and thoughtfulness to all the special people in your life.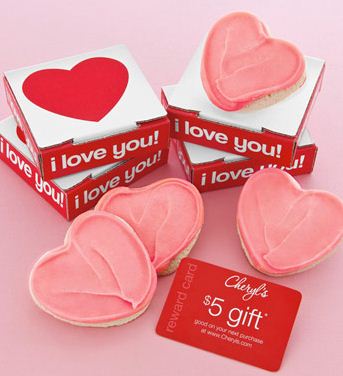 They aren't just your aunts' and uncles' kids — they're your best friends. They're your siblings from another mother. They're your partners in crime at family get-togethers. They're your cousins, and your family wouldn't be the same without them.
And because our cousins are so special, they even get their own holiday: National Cousins Day on July 24.
Celebrate your sweet family connection by sending your cuz a scrumptious little treat. Whether they live right around the corner or all the way across the globe, sending them a cookie card in the mail is the perfect way to show your cousin how much you love them. It's much sweeter than a card, it can be delivered anywhere, and it only costs $5! Plus, each cookie comes with a $5 Cheryl's Reward Card, so the deliciousness of National Cousins Day can last even longer.
Show your favorite family member a whole lotta love with a heart-shaped Love Cookie Greeting, or put a big, bright smile on their face with a colorful Happy Face Greeting. They come in all different themes (football!) and flavors (key lime!), so no matter what your cousin is into, you're sure to find something that'll make this the best National Cousins Day ever! Each ultra-soft cookie is frosted with Cheryl's out-of-this-world buttercream icing, so you'll win your cousin's heart, regardless of which kind of cookie greeting you give them.
And remember: If you have a cousin, that means you are a cousin, so this is your holiday, too. Make sure you grab a cookie greeting for yourself, because there is no cousin sweeter than you.