Find out fascinating facts and interesting tidbits about cookies and the ingredients found in them in our series "Inside the Dough." Enjoyed for centuries, peanuts owe their status as one of America's most popular snack foods to their many health benefits and incredible versatility.
Sweet. Salty. Savory. Smoky. With just the right hint of oil for the tongue and a creaminess and crunch you can't get from many other foods, peanuts are a unique breed. They're a food so special and beloved by so many that they've even earned their own day — National Peanut Day, celebrated annually on Sept. 13.
But what is it about the peanut that makes it so revered? It's that incredible flavor and richness, for sure, but it's also so much more.

Peanuts are the ultimate comfort food
Whether your first experience with peanuts came in the form of a peanut butter and jelly sandwich or grandma's homemade peanut brittle, it's hard to find anyone who doesn't have fond memories of eating them growing up.
"Peanuts and peanut butter are something that's familiar and comforting to many people," says Lauren Highfill Williams, director of communications for the National Peanut Board. "Memories of cracking open a bag of peanuts at a baseball game or of a PB&J being your favorite childhood lunch are really powerful — and that positive connection stays with us into adulthood."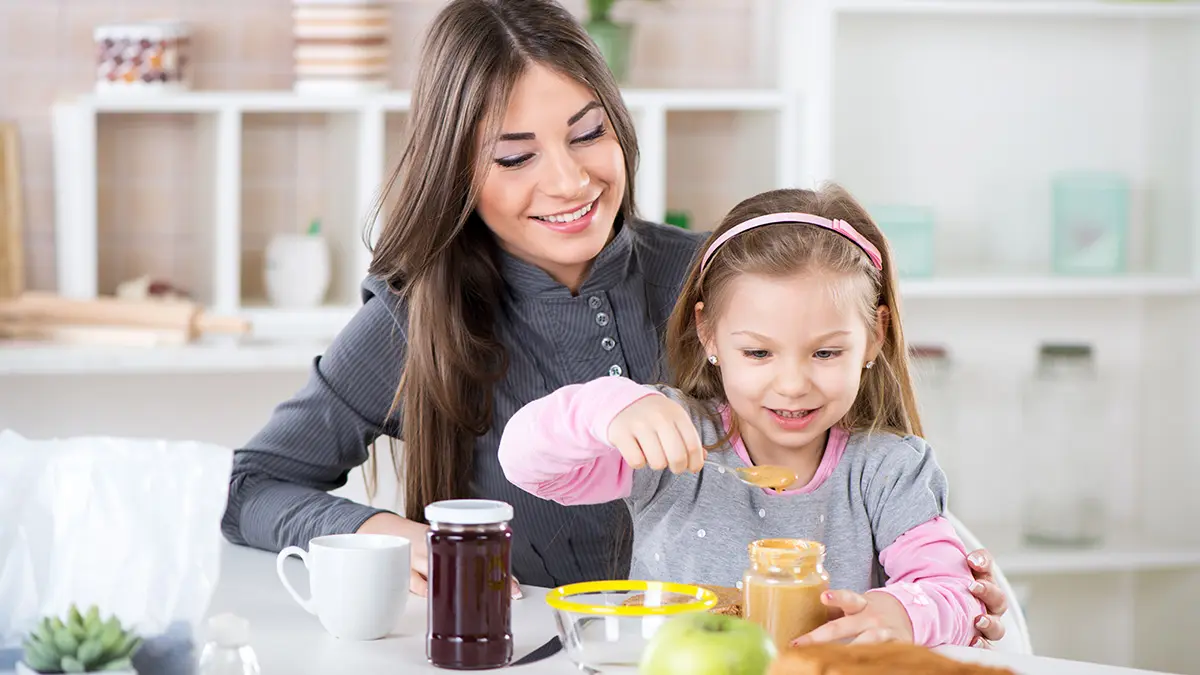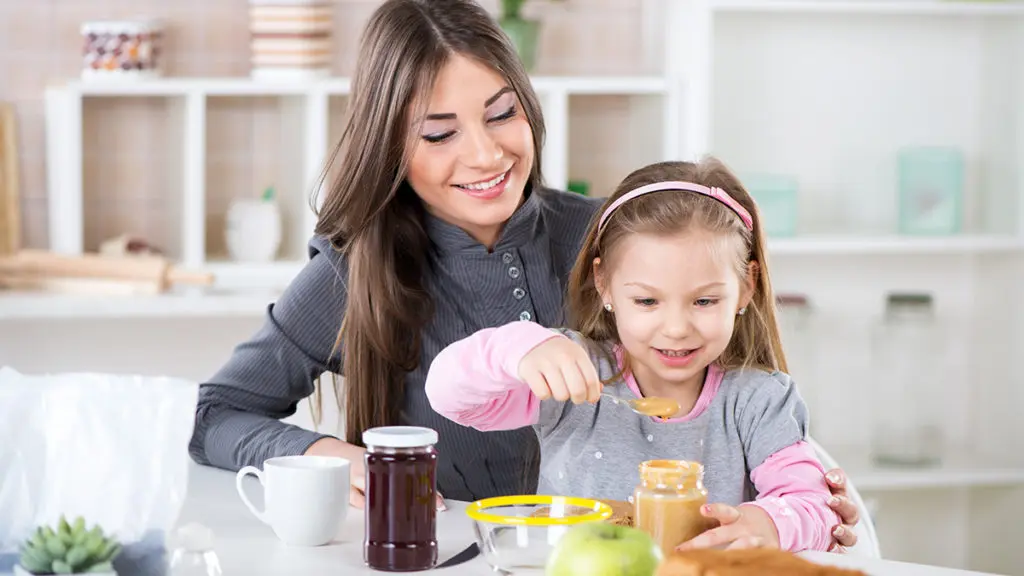 Their popularity is staggering
Peanuts are far and away the most popular snack nut in the United States, according to Kaye Lynn Hataway of the Alabama Peanut Producers Association. "U.S. peanut consumption increased in 2020 to an all-time high of 7.6 pounds per person," Hataway says. Of that number, 56% of the peanuts we eat take the form of peanut butter. (It takes about 540 peanuts to make an average 12-ounce jar of your favorite creamy, crunchy, or all-natural peanut butter.)
How peanuts grow remains a mystery to many
While other members of the "nut" family are actually the seeds of a fruit, peanuts are a vegetable — a type of hardy legume just like beans or peas.
"Many people think peanuts grow on trees, but the peanut plant is actually a leafy vine which spreads and blooms just above the surface of the ground," says Don Koehler, executive director of the Georgia Peanut Commission. "As the vine grows, it sends out pegs — little stem-like structures — that grow into the ground. Once in the ground, the tip of the peg begins to swell, creating a pod which will eventually fill and create the peanut kernel." Nutty but true!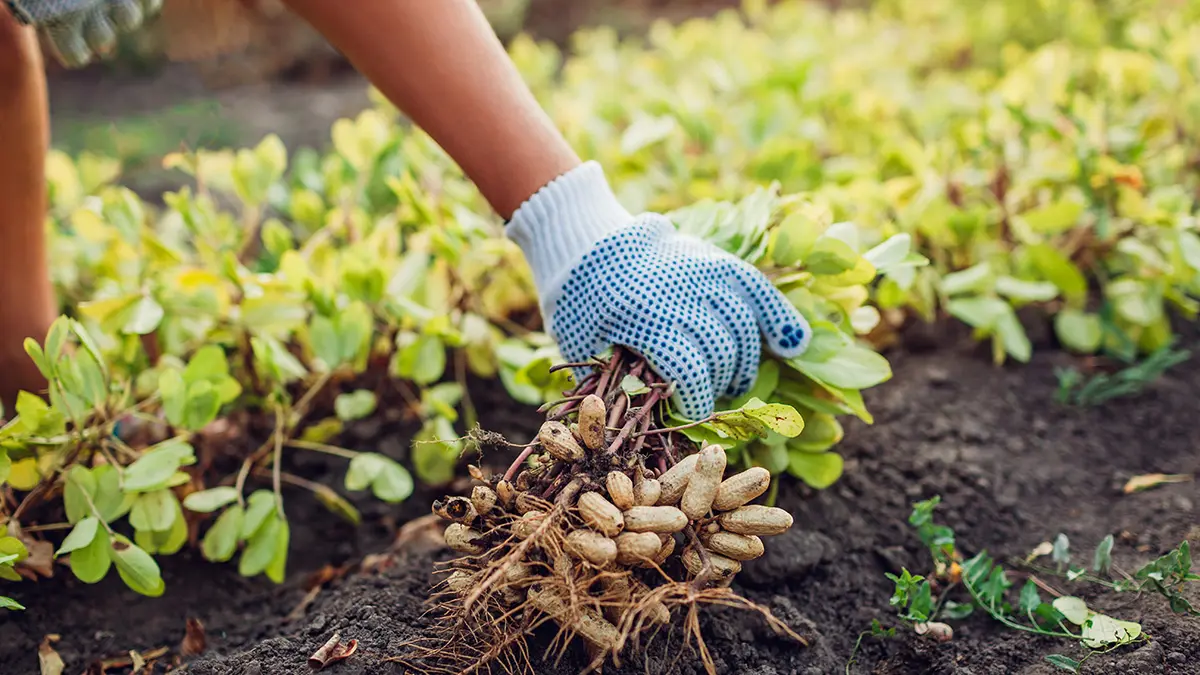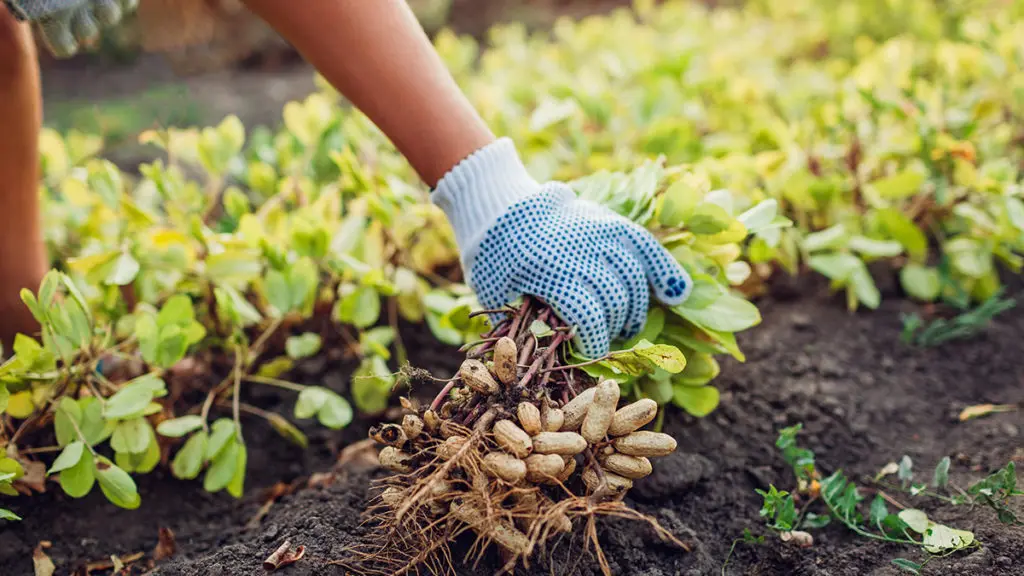 Our love affair with peanuts goes back a long way
According to the National Peanut Board, the peanut plant originated in Peru or Brazil. People in South America made pottery in the shape of peanuts or decorated jars with peanuts as much as 3,500 years ago. And as early as 1500 B.C., the Incas of Peru were also using peanuts as sacrificial offerings and entombing mummies with a special supply of peanuts to "aid" in their spiritual afterlife.
From there, European explorers brought the peanut to Spain, where it was shared with traders and travelers from Asia and Africa. In the 1700s, Africans introduced the peanut to North America when they were brought to this continent as slaves.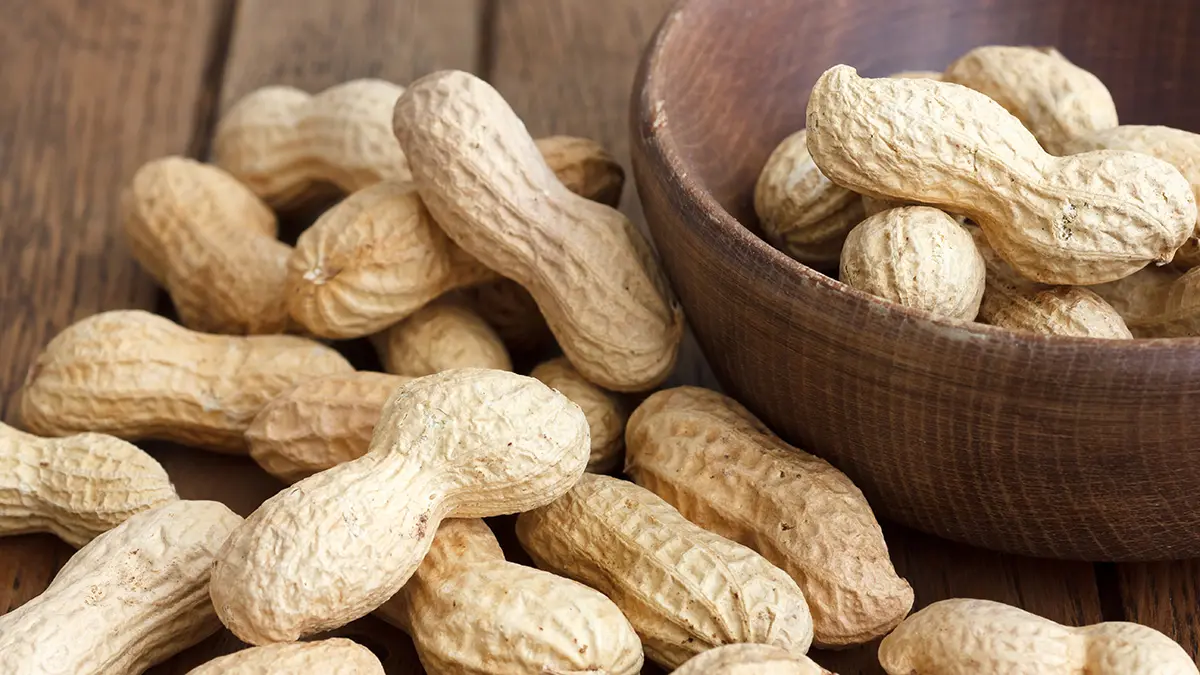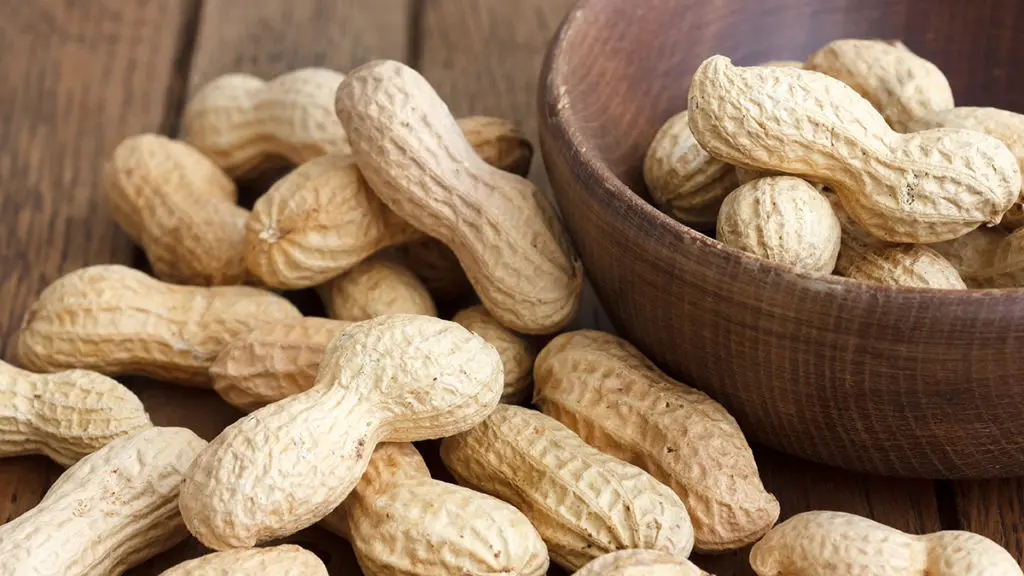 Still, at that time peanuts were grown primarily as cattle feed because they were so difficult to raise and harvest. All that changed in the late 1800s as technology improved — and as Confederate soldiers discovered that dried, roasted peanuts made a great snack.
From there, the shelled wonder quickly went on to become a popular treat at circuses, baseball games, and even from city street cart vendors, who couldn't wait to share their "hot roasted nuts!" with the masses.
A cereal mastermind is also the grandfather of peanut butter
Dr. John Harvey Kellogg, the famous cereal inventor, is considered the grandfather of peanut butter in this country. Kellogg came up with one of the first modern versions of the spread, patenting a process for creating peanut butter from raw peanuts in 1895.
Soon after, physicians, recognizing peanut butter's creamy texture and high protein content, began feeding it to patients who had poor teeth and problems chewing meat.
And, with great fanfare, the general public got its first taste of it when peanut butter, as we know it today, was officially introduced at the 1904 St. Louis World's Fair.
Peanuts have become an essential part of pop culture
In the early 20th century, peanuts were the go-to snack in many music halls and vaudeville theaters. In these venues' cheaper seats, to the backs and sides of the stage where patrons tended to be on the rowdier side, the salty snack created a new tradition — it was sometimes hurled at performers. This practice ultimately led to the creation of the term "peanut gallery."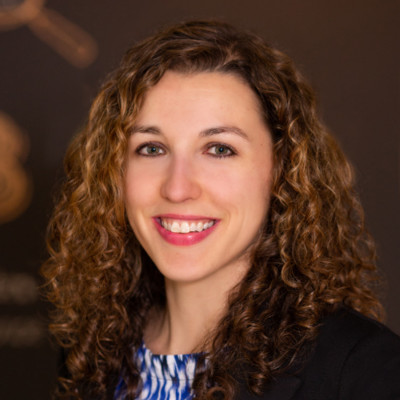 Memories of cracking open a bag of peanuts at a baseball game or of a PB&J being your favorite childhood lunch are really powerful — and that positive connection stays with us into adulthood.
Lauren Highfill Williams
Director of Communications
National Peanut Board
In the 1950s, that phrase took on a whole new meaning when producers of the popular children's program Howdy Doody dubbed the section of the theater where the children in the audience were seated its "peanut gallery." By extension, those children were soon known as "peanuts."
And when it came time for famed cartoonist Charles Schulz to name a cartoon strip he was drawing featuring characters such as Charlie Brown and Lucy and their beloved dog Snoopy, his managers insisted he draw inspiration from that title — and "The Peanuts" were born.
Peanuts even led to the rise of our 39th president. Jimmy Carter, who was elected to the Oval Office in 1976, got his start working on his parent's peanut farm in Georgia long before he ever turned to politics.
A lasting legacy
While peanuts were cracking into the mainstream in public venues and ballparks, an agricultural researcher from Alabama's Tuskegee Institute named George Washington Carver devised more than 300 different ideas for peanuts including their use in plastics, makeup, and even as an ingredient in dynamite. He also suggested using peanuts as a replacement for oil and shortening in some foods, and created three different early recipes for the first-ever peanut butter cookies.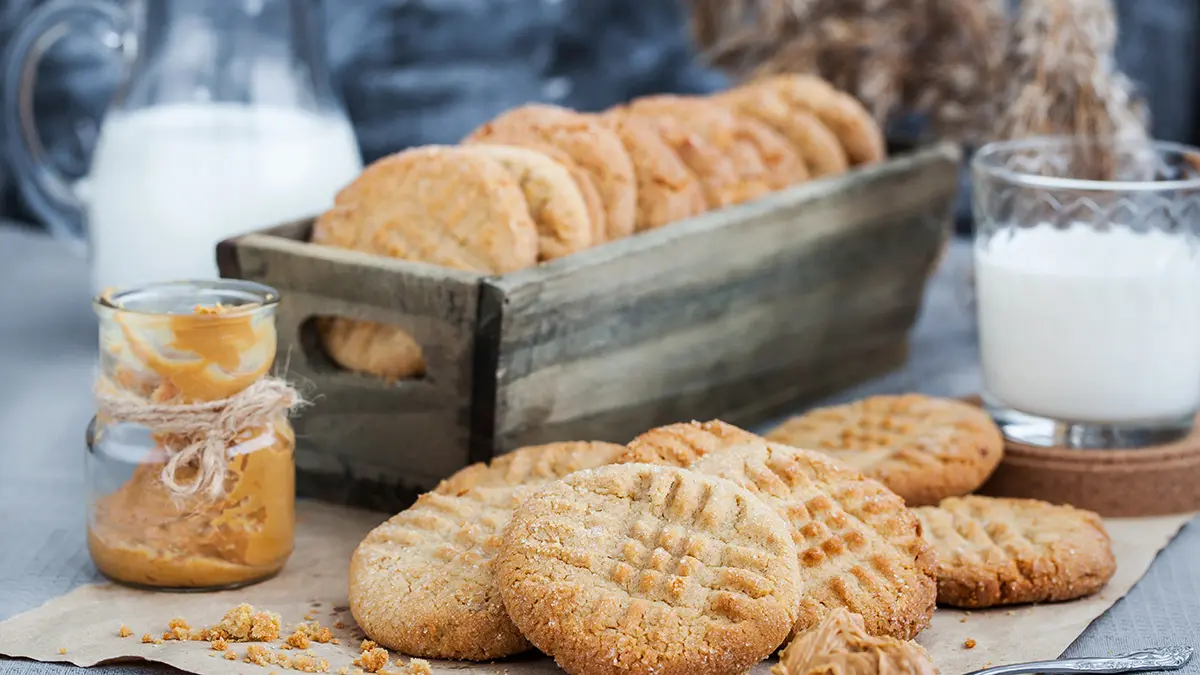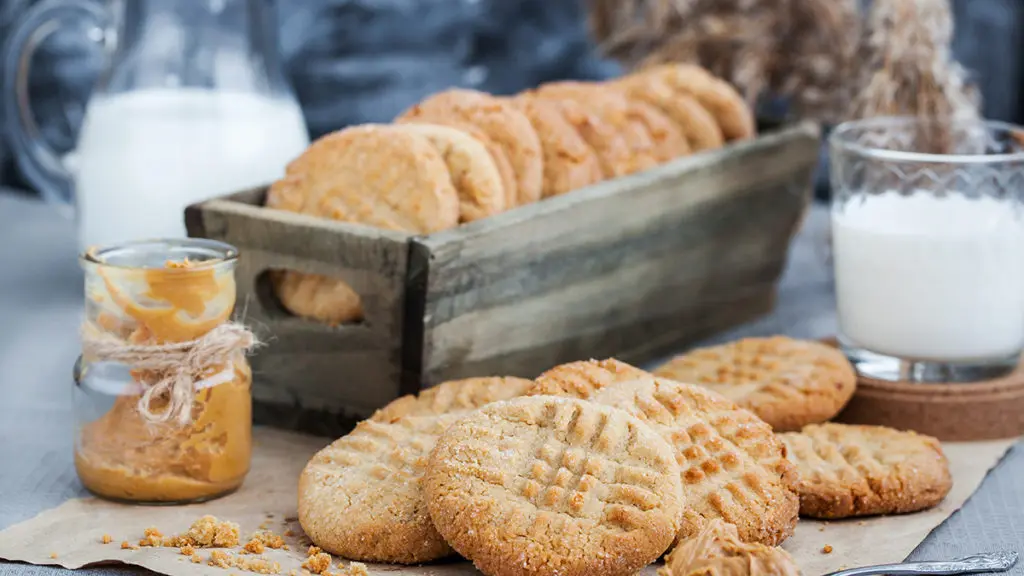 Today, the peanut is considered one of the most useful and versatile foods around for chefs to cook with.
"Peanuts are used in cuisines across the globe," Williams says.
When not eaten as a snack, the peanut can take a starring role in countless salads, soups, savory meat dishes and sides.
"Boiled and brined peanuts are considered a delicacy in many parts of the South," Hataway says.
And, of course, the use of peanuts in desserts knows virtually no limits. From your favorite homemade cookie recipe to Cheryl's own delicious Peanut Butter and Jelly Cookies, Peanut Butter Frosted Buckeye Brownies, Simply Chocolate Giant Peanut Butter Cups, Peanut Butter Pretzels, Chocolate Peanut Butter Filled Turtles, and countless other decadent treats, peanuts are an essential part of candies, cookies, baked goods, ice creams, and so much more.