On the list of "Most Thoughtful Gifts," Cheryl's Cookie Cards® are right near the top.
For one, you can find one for numerous holidays and occasions: birthday, new baby, Halloween, and many more.
Another benefit? You get your gift and your card all in one neat little package. Now that's convenience.
The best thing about them, though, is they are simply a great way to connect with friends and family.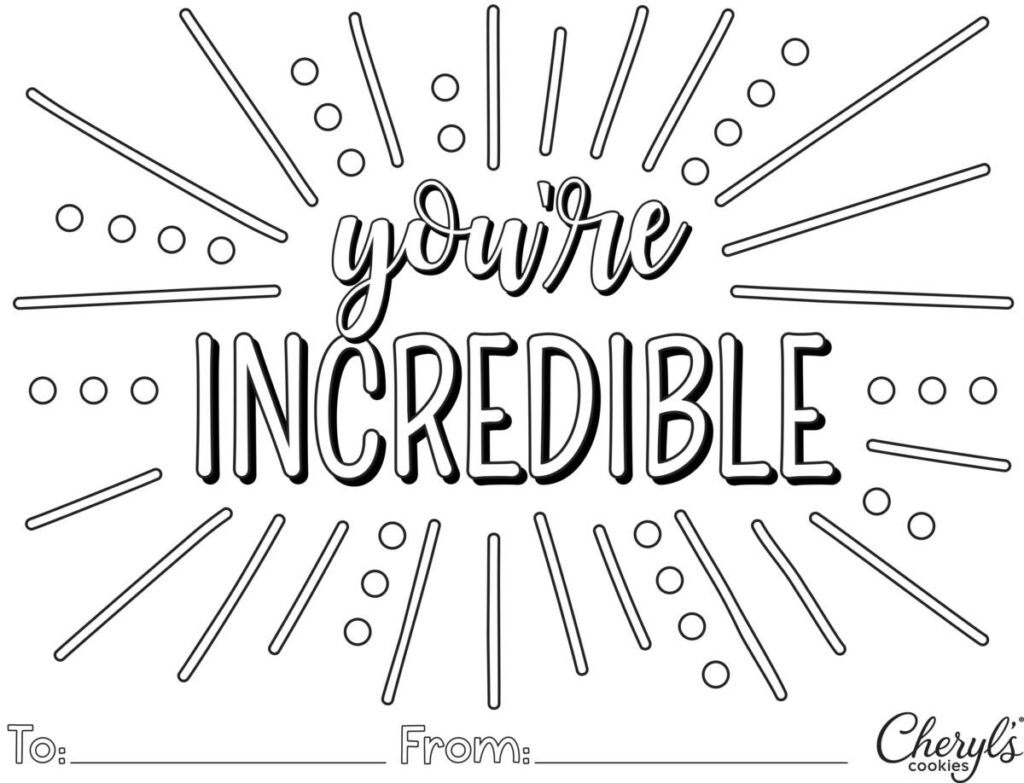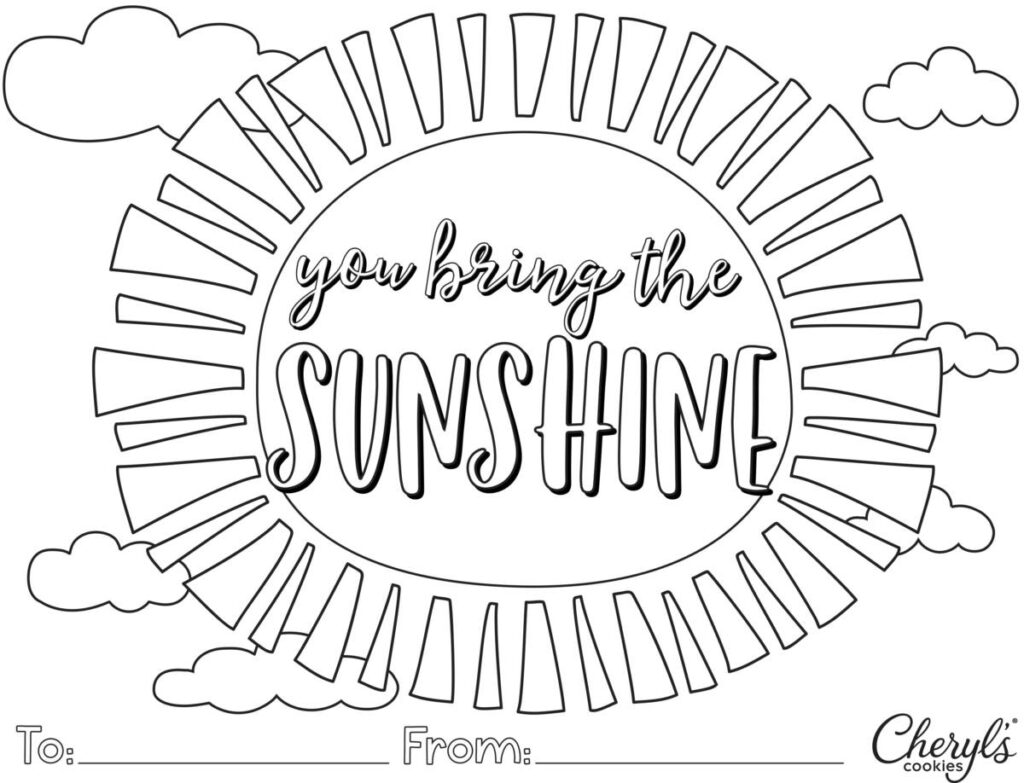 And now, you can send the same sentiments as you would with a Cookie Card® with these unique and fun printable coloring pages. They feature sayings like "Shine Bright," "You're Incredible," and "You Bring the Sunshine," and double as a fun activity for kids and a card to give that special someone.
Just print them off, work your coloring magic, slide them in an envelope, and let the U.S. Postal Service do the rest!
(And if you're feeling really generous, get them a Cookie Card®, too.)