Watching a colorful parade. Enjoying a plate of corned beef and cabbage and a pint of green beer at the pub. Wearing green to an after-work party. These are just a few of the traditional ways people celebrate St. Patrick's Day with friends and family.

Another way to spread the magic of St. Patrick's Day is by giving gifts to your loved ones. Freda Hayes of Blarney Woolen Mills, an Irish goods store in Blarney, Ireland, tells us that you can pass on the luck of the Irish by gifting something green.
"Shamrock grows freely in the gardens of Ireland," Hayes says, "but there is probably a garden center near you that sells shamrock plants." She also recommends a home celebration that includes "plenty of Irish music and dancing, and lots of traditional Irish food on the table." She suggests serving up heaping amounts of traditional Irish stew and lots of spuds (potatoes).
As the saying goes, everyone is Irish on St. Patrick's Day. With that in mind, here's a list of gift ideas to get your loved ones in the green spirit this March 17.
St. Patrick's Day gift ideas to eat
Sweet treats — especially if they are green in color — are the perfect way to mark St. Patrick's Day. You can make a batch of delicious homemade cookies, of course, but you may not be able to resist these ideas.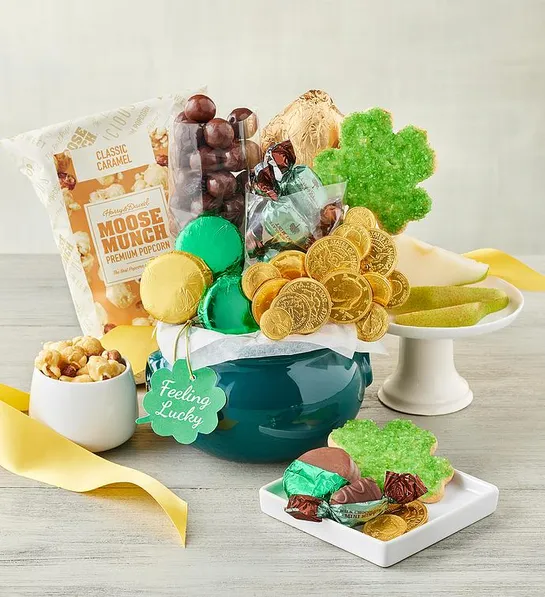 Share a little St. Patrick's Day cheer with a gift that's as good as gold. There's plenty of tasty treasures to discover, including chocolate-covered sandwich cookies, mini mints, and chocolate coins.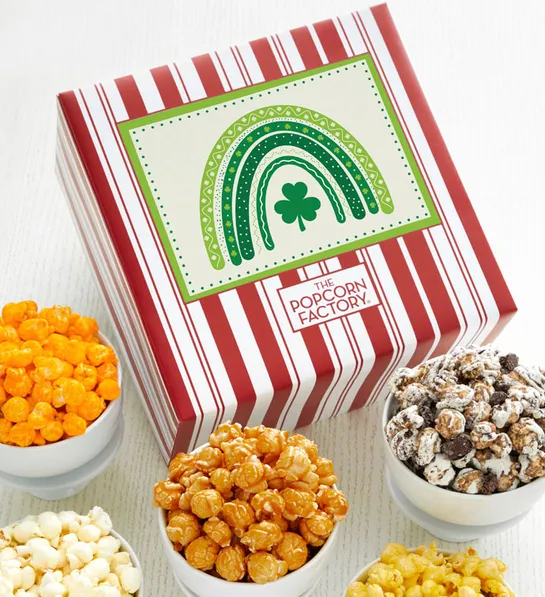 Everybody loves popcorn. And with a clover and green rainbow on the box, you know it'll make for some good munching on March 17.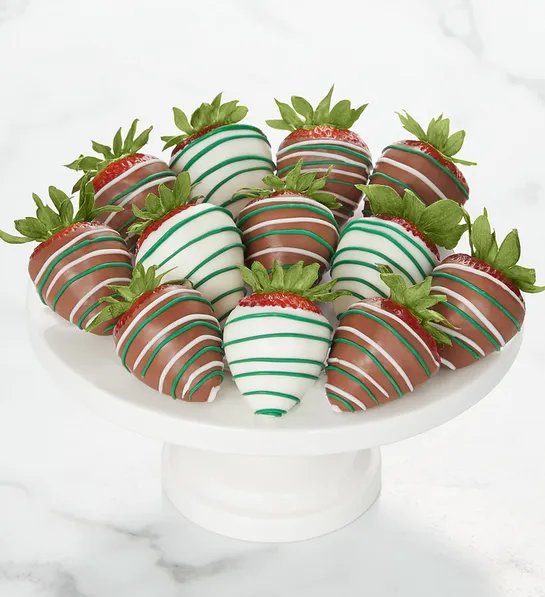 Festive and juicy, these strawberries — a dozen in all — arrive dipped and drizzled for someone very lucky to savor. If you like these treats, you'll also enjoy the St. Patrick's Good Luck Pot.
St. Patrick's Day gift ideas for the home
Green is the color associated with Ireland, aka the Emerald Isle. This St. Patrick's Day, why not decorate your home with green shamrocks, green leprechauns, and green flowers?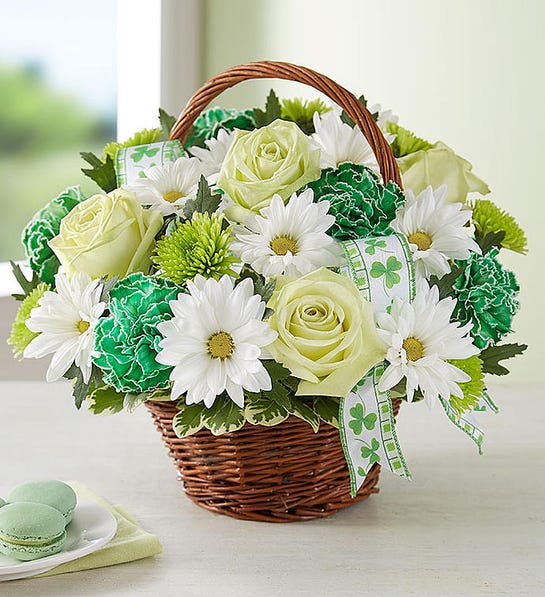 This lovely holiday arrangement features green and white blooms in a willow basket tied with a pretty shamrock ribbon. Send it as a gift or enjoy it as a centerpiece on your own table.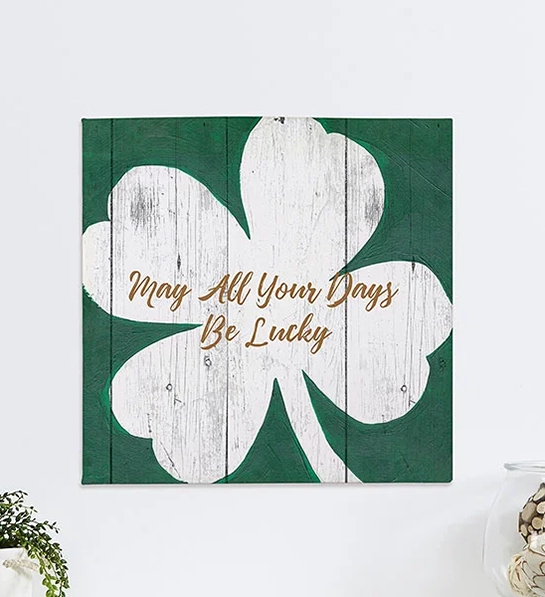 You can personalize this canvas print with two lines of text. It comes in five sizes ranging from 8 x 8 to 24 x 24 and is sure to be something your lucky recipient will treasure all year long.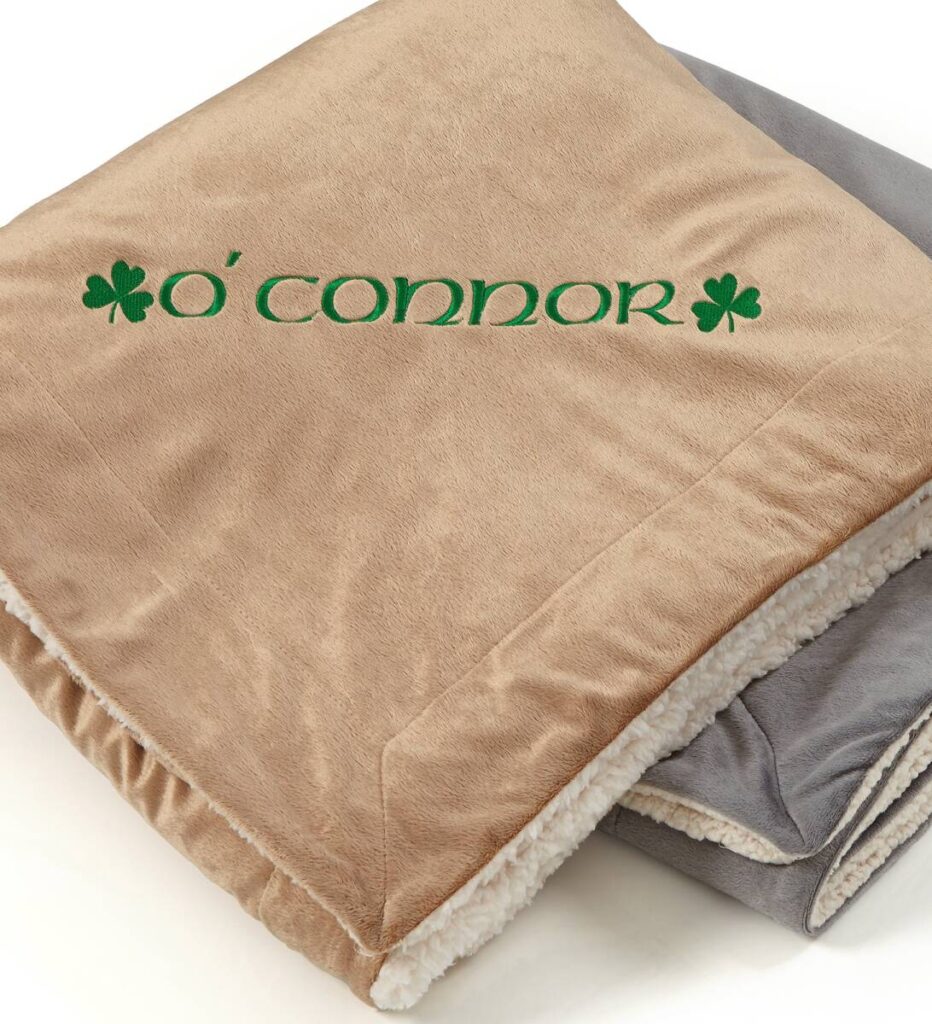 This cozy blanket, which comes in two sizes, can be personalized with a name that is bracketed by stitched-on shamrocks. It's perfect for snuggling under on those cold winter nights while sipping an Irish coffee.
St. Patrick's Day gift ideas for the wardrobe
Part of the St. Patrick's Day lore is that wearing green on March 17 brings good luck. Others say it helps you avoid being pinched by a mischievous leprechaun!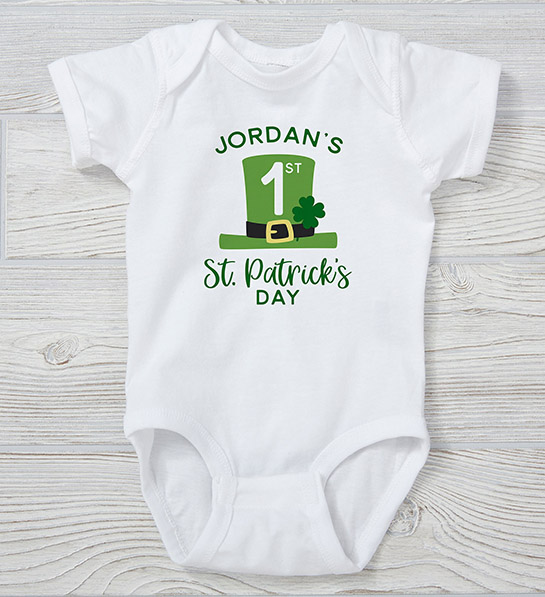 Keep that lucky new addition to the family safe from a leprechaun's pinch with this personalized bodysuit. It's made of 100 percent cotton jersey and is available in sizes six months to 18 months.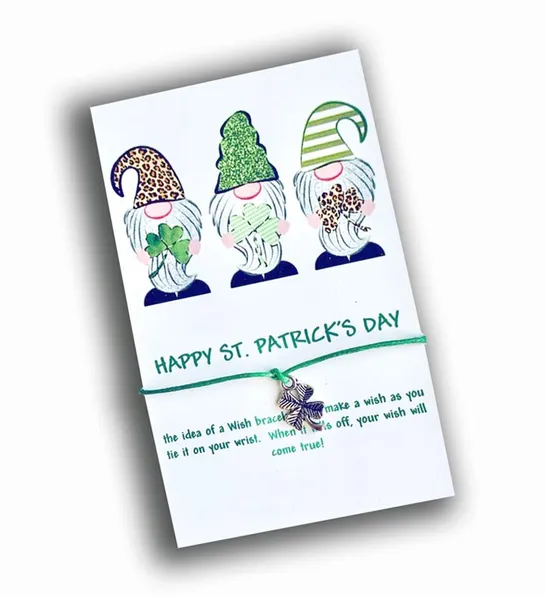 Share the luck of the Irish with this sweet, delicate shamrock bracelet. Make a wish as you tie the bracelet around your wrist and when it falls off, your wish is supposed to come true!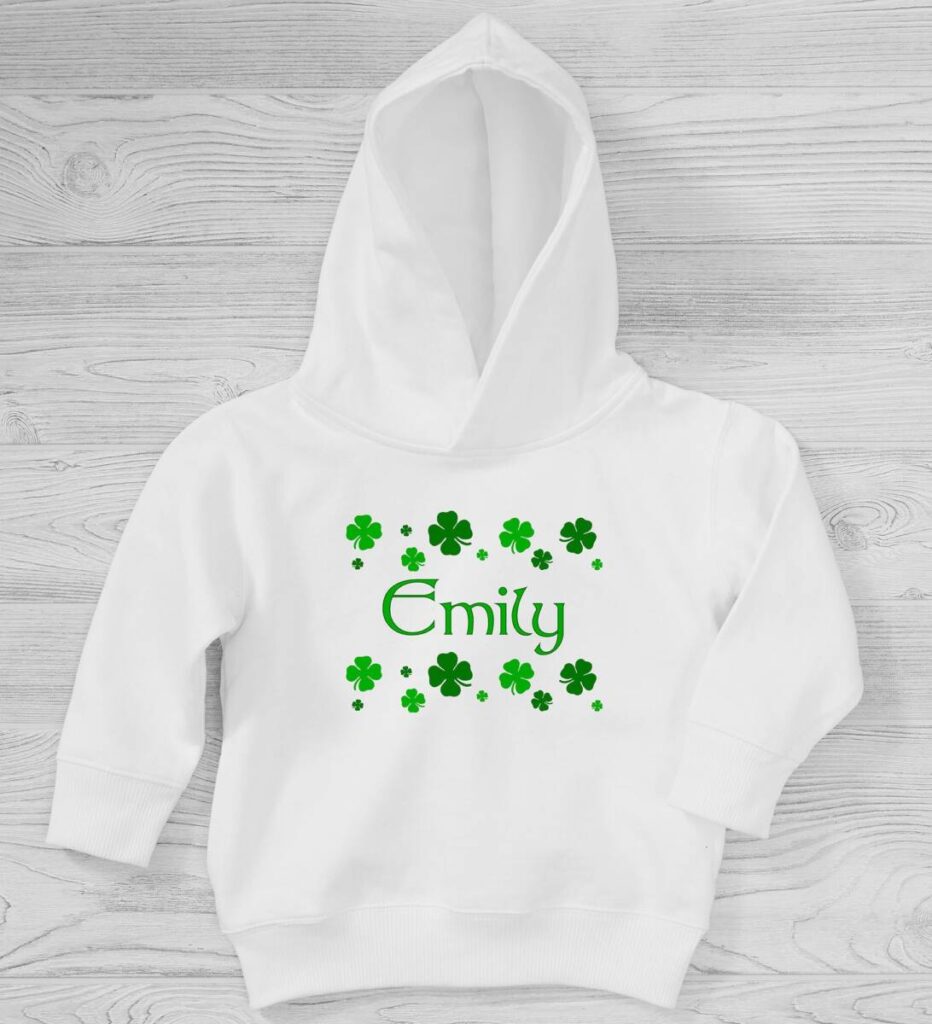 Have you noticed that, regardless of the weather, all children wear these days are hoodies? So have we. This hooded sweatshirt comes in toddler and kids sizes, and has pockets or a pouch to keep their hands warm (or to hide treats in).
Coloring the future green: Irish Heritage Tree
Here's a unique way to honor someone you love. In cooperation with IrishCentral and the Irish Tree Council, the Irish Heritage Tree program will plant a tree in County Tipperary, Ireland, in that person's honor and send you a certificate of dedication.
"IrishCentral actually launched the Irish Heritage Tree during the pandemic," says Toby McCoy, spokesperson for Irish Heritage Tree. "We reflected on all the Irish around the world who would be unable to make their annual visit and envisioned this endeavor as a way for them to connect with Ireland by planting a tree in honor of a loved one or in celebration of a family occasion or holiday."