The series "Word on the Treat" looks at the latest happenings and seasonal trends in the world of baked goods.  
As far as we're concerned, red, white, and blue are the colors of summer, and not just for the Fourth of July.
Strawberries are red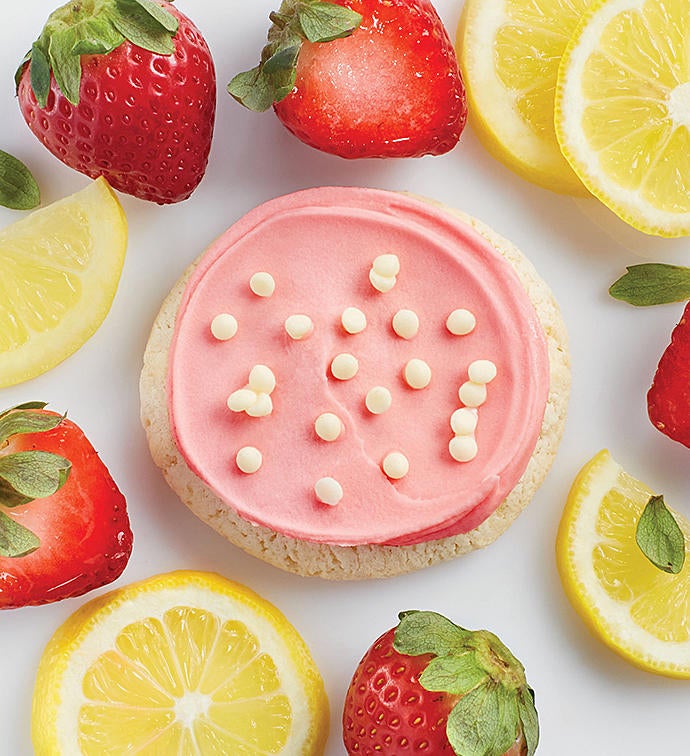 The grocery aisles and farmer's markets are loaded with strawberries this time of year. We blended them with buttercream to frost our zesty lemon sugar cookies (made with real zest and sweet lemon chips), but we still can't get enough. Here are just a few other delicious ideas for the season's best berries.
Homemade blender strawberry lemonade
Give your favorite lemonade recipe a little kick by adding a super-smooth puree to the pitcher. Simply blend eight large strawberries and two tablespoons of sugar together in a high-speed blender, and then add one cup of water and blend until smooth. Add the puree to six to eight cups of prepared lemonade, and enjoy.
Hot fudge sundaes with sliced strawberries
Vanilla ice cream and sliced strawberries topped with our thick and glossy hot fudge is the best summer sundae ever to tickle your tongue.
Cheryl's Hot ButterFudge Sauce
Move over buttercream, there's a new buttery topping in town. This one is mixed with cream, brown sugar, and honey for a sauce that's better than fireworks!
Ingredients:
2 tbsp unsalted butter
2/3 cup of heavy cream
1/2 cup of honey
1/4 cup of brown sugar
1/4 cup of cocoa
6 oz. of semisweet chocolate chips
vanilla
salt
Instructions:
In a small saucepan combine butter with heavy cream, honey, brown sugar, and cocoa over medium heat.
Once everything has melted, remove from heat and stir in chocolate chips, a dash of vanilla, and just the tiniest pinch of salt.
You can keep leftovers (if you have any) in the refrigerator for a month or so.
Some buttercream's blue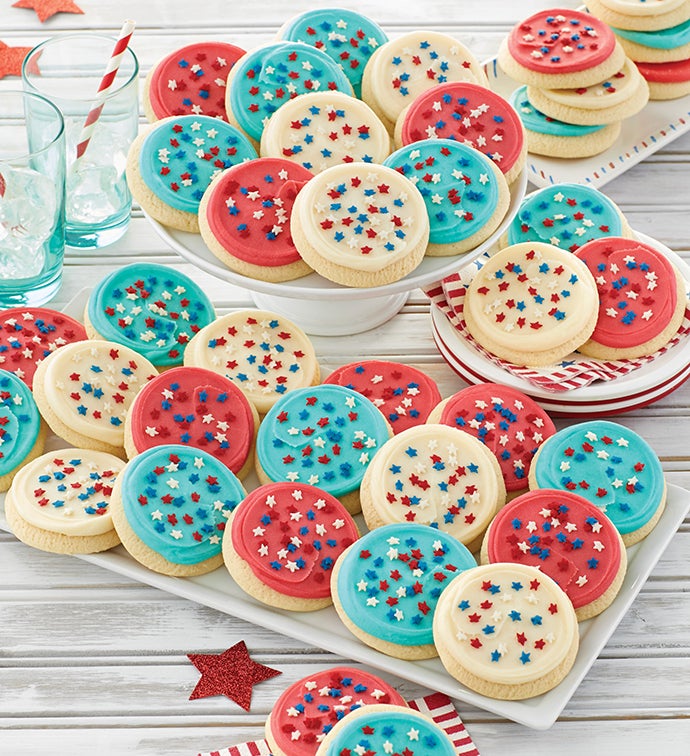 The fourth comes and goes, but our patriotic cookie collection lives large all summer long. Frosted in red, white, and blue buttercream, and sprinkled with stars, they're ideal for all sorts of seasonal celebrations. One of our favorites!
Throw a star-gazing party
Invite friends over to lie back on the grass and take in the constellations you can most easily see in the Northern Hemisphere.
Start by locating Polaris, or the North Star, which consistently stays due north. You can find Polaris by identifying the Big Dipper, locating the two stars that make up the end of the Dipper where the water would pour out, and then imagine the water running straight down. The bright star at the end of the imaginary stream is Polaris.
Another fun star grouping is called The Summer Triangle, made up of three stars named Vega, Deneb, and Altair. To locate them, face south. Vega is the brightest star you'll see if you look east (to your left). Deneb is the second brightest to your lower left, and Altair the faintest to your lower right. Once you've found all three, you can identify the constellations associated with them: Lyra the Harp, Cygnus the Swan, an Aquila the Eagle.
It can be fun to see who can make out the constellations first, and even more fun to end the evening with star-studded cookies and sparkling water or wine.
Mangoes are sweet…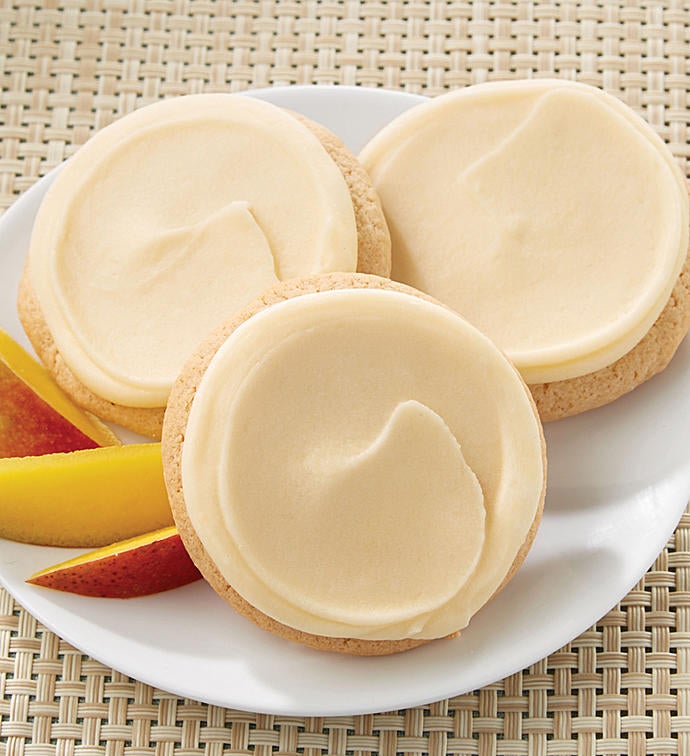 We wouldn't do it every day, but we highly recommend our seasonal mango cookies for…breakfast or brunch. Made with butter, mango preserves, and sweet, chewy bits of real mango, they're delicious as a sweet side to a tropical fruit plate with coconut yogurt.
And regrets should be few!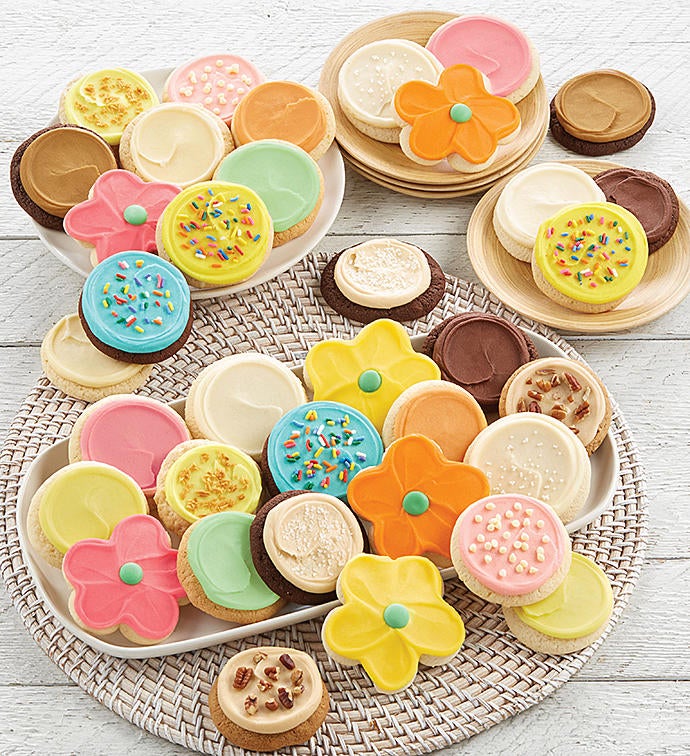 The days may be longer, but the season always goes too quickly. This summer, don't miss a single cookout, picnic, clambake, day at the lake, or backyard barbecue…and always remember to bring cookies. Because life's too short to pass up dessert.