Our series "Raising Them Right" offers up useful tricks and tips for navigating the challenges of parenthood. With summer in full swing, it's time for kids to head outdoors. Here are some creative and unique playdate ideas for the perfect afternoon.
Summer is the perfect time for children to enjoy the outdoors with friends. That means playdates filled with hours of fresh air and fun activities, making for happy memories and — as every parent hopes — a good night's sleep.
We've assembled some playdate ideas that build on children's interests while letting their creativity shine. Whether your child's friends are 3, 10, or somewhere in between, you'll find something that's sure to please them.
Playdate ideas for ages 3 to 6
Parents should encourage kids in this age group to stretch their imaginations as well as their bodies, and a lot of playdate options allow them to do both, says Dr. Dolores Appl, an expert in early childhood and early childhood special education.
"It's important to have enough toys and materials for all the children involved but not so many that they're overwhelmed," she says. "You can always add as play emerges. Observe and follow the children's leads."
Here are four ideas for children in this age bracket to safely explore their creativity.
Artists in the making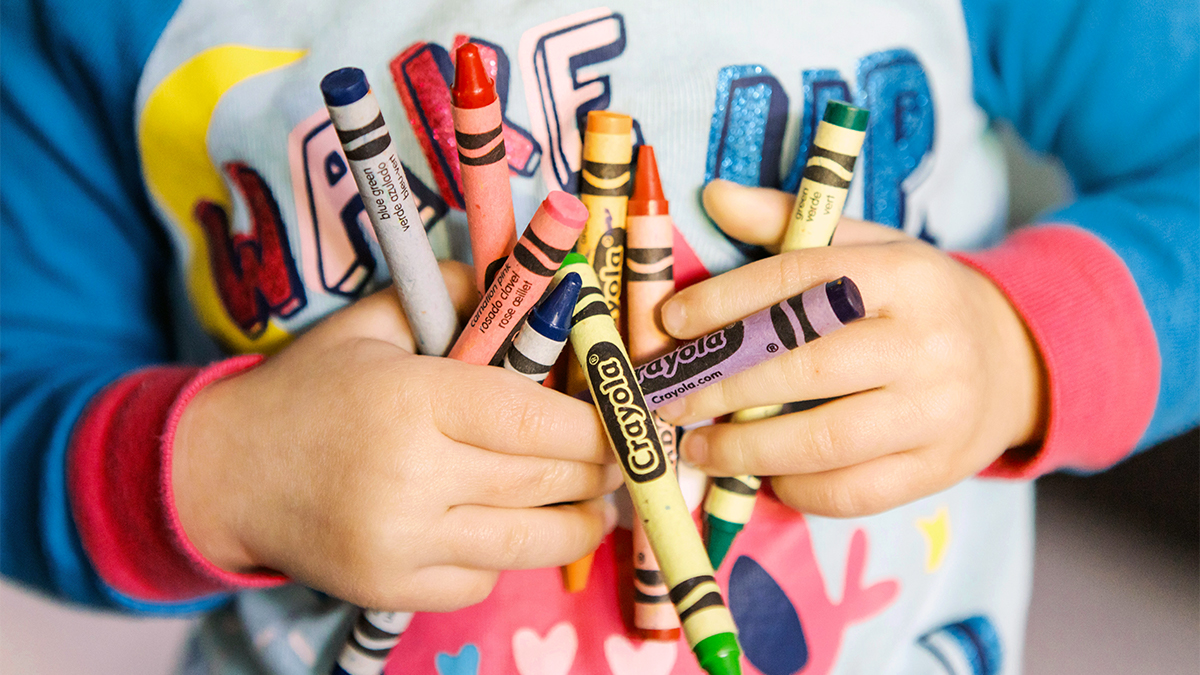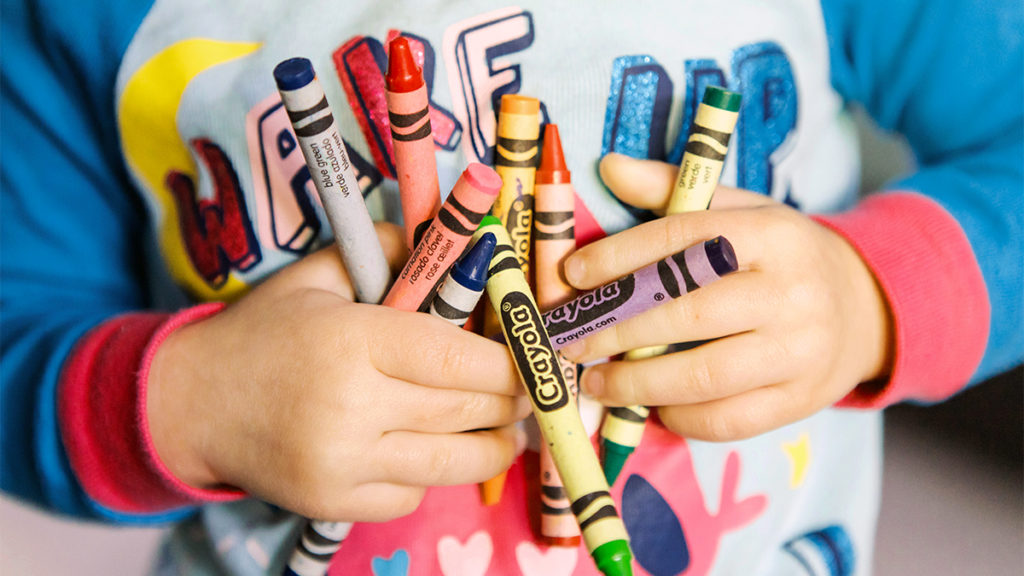 Dr. Appl says she used these activities for years in playgroups to get children interested in art and science.
Have the kids make drawings with washable markers and then spray the artwork with water. Watch as the colors get lighter or spread out in different directions. This not only creates beautiful pictures but shows how water acts with other substances.
Give out pieces of paper towel or coffee filters for kids to create their own pieces of art. This will allow them to observe how different kinds of paper react with paint.
Affix a large piece of paper to a fence and invite the kids to make a collaborative mural.
Streamer dancing
This activity engages children in the delights of movement and self-expression.
Make streamers from ribbons, lace, or strips of fabric.
Put on dance music, or have the kids sing a favorite song.
Tell the kids to dance any way they want and learn moves from each other.
Backyard beach party
Maybe a trip to the shore is too long or the beach is too crowded. Don't sweat it, Dr. Appl says. "You can't go wrong with a sandbox, as you can adjust and add typical toys."
Other tips for sandbox play include:
Adding items found around the house, such as containers, funnels, and measuring cups.
Including water, as it adds to the fun. Place a small pool or tub next to the sand, if you don't mind the mess. If you want less water, squeeze bottles work well, too.
Old-time lemonade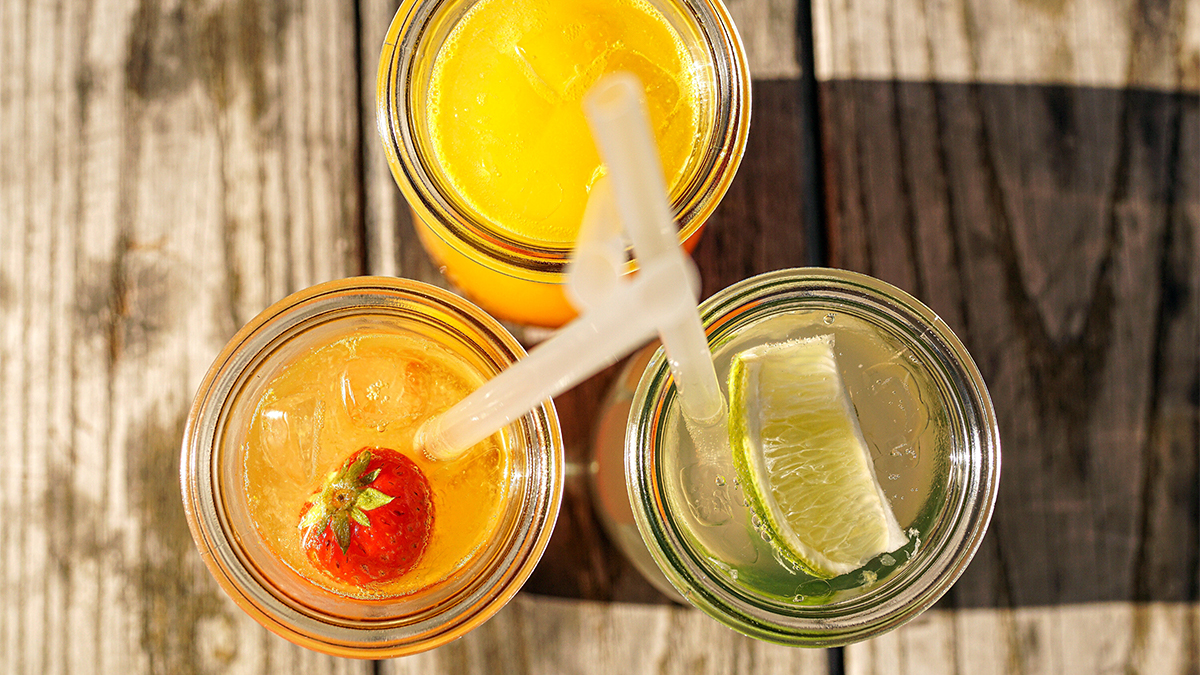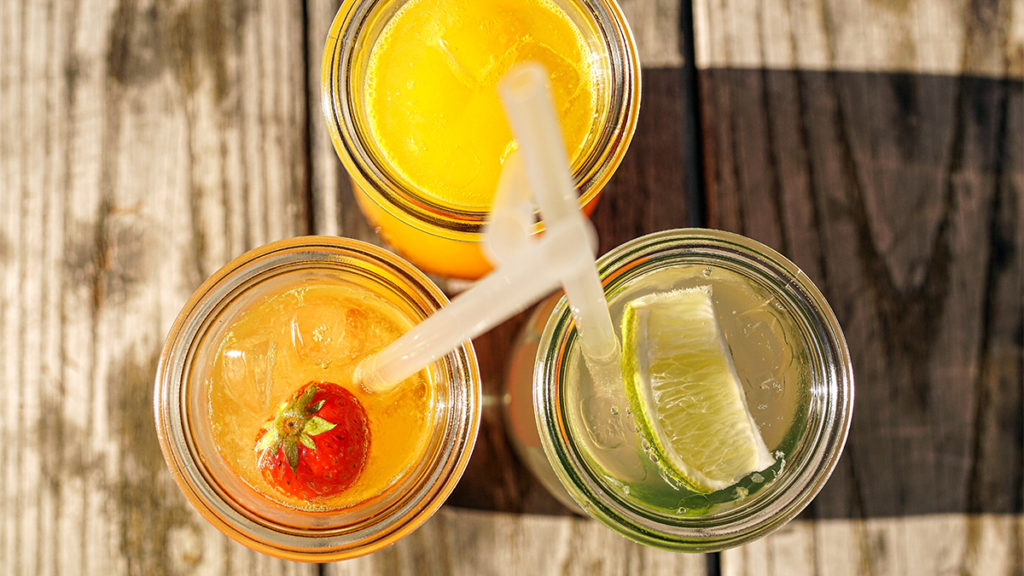 There's something about old-fashioned lemonade that captures kids' imaginations, along with their taste buds. This option features strawberries for added color and sweetness.
Blend about 4 ounces of honey (instead of sugar) with 5 cups of hot water ahead of time.
Chill the mixture in the refrigerator. Cut up four large or six small lemons for the children to squeeze.
Wash and trim greens from 2 cups of strawberries. The children can cut these into pieces with paring knives, and the proper supervision.
Have the kids stir the fruit into the honey water mixture — it's already chilled, so there's no need for ice.
Playdate activities for ages 7 to 10
Many children in this age group are happy to make their own fun, but some need a little more direction. That means choosing options that involve a balance between adult involvement and supporting independence. "Open-ended and hands-on activities tend to draw out even the shyest of children," Dr. Appl says. "Respect children's temperament styles. Some jump right into activities while others like to watch first."
Build a backyard fort or lean-to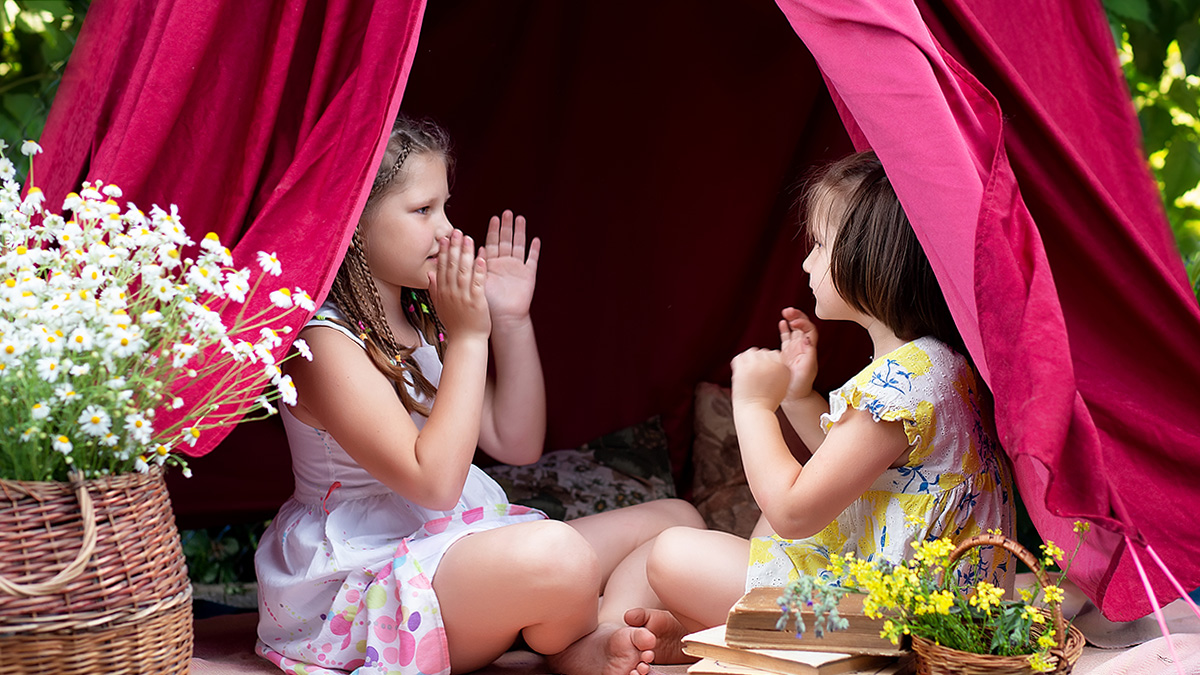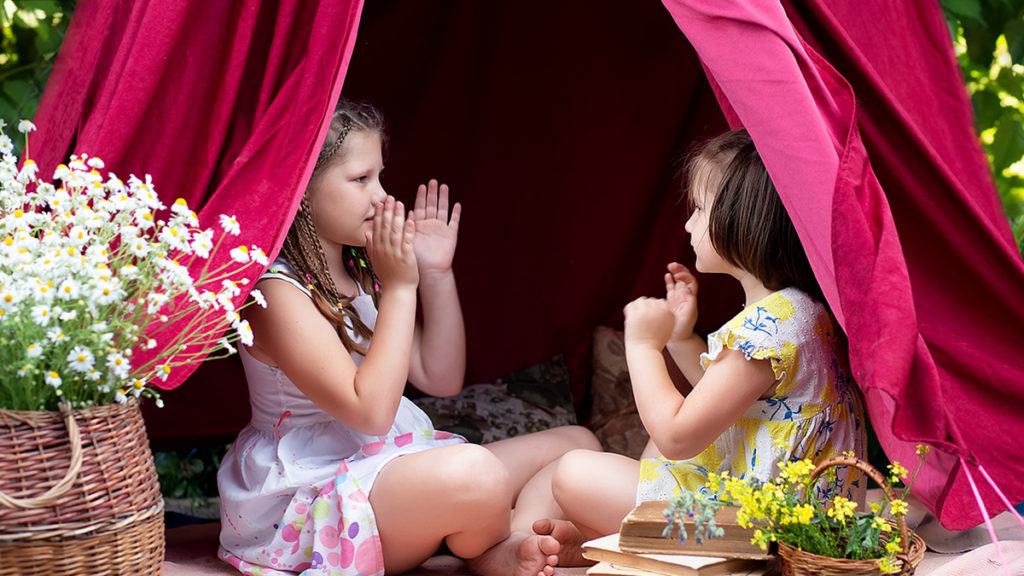 Kids love a place to call their own. This activity allows them to have just that, with a few simple materials and minimal guidance.
Have them gather "building supplies" from the yard, garage, or house. These can include long sticks, rope, lumber, tarps, blankets, and maybe some plywood or boards.
Invite the children to decide what they're going to make based on the supplies they've rounded up.
Step back and watch them use their builder imaginations! Step in when they need a tip or an extra hand.
"It's wonderful to watch older children help those who are younger, and the two-way learning that occurs is amazing!" Dr. Appl says.
Everyday heroes celebration
Open-ended and hands-on activities tend to draw out even the shyest of children.
Dr. Dolores Appl
Early childhood and early childhood special education expert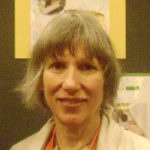 This activity is intended to have children think about the people who have helped so many others during the pandemic.
Ask your playdate guests ahead of time to pick out props that represent their favorite everyday hero. These can be people like teachers, nurses, firefighters, delivery truck drivers, store clerks, and animal rescuers.
Ask each child to share why they picked their hero. Then, go on a "parade" through your neighborhood or park.
Scavenger hunt action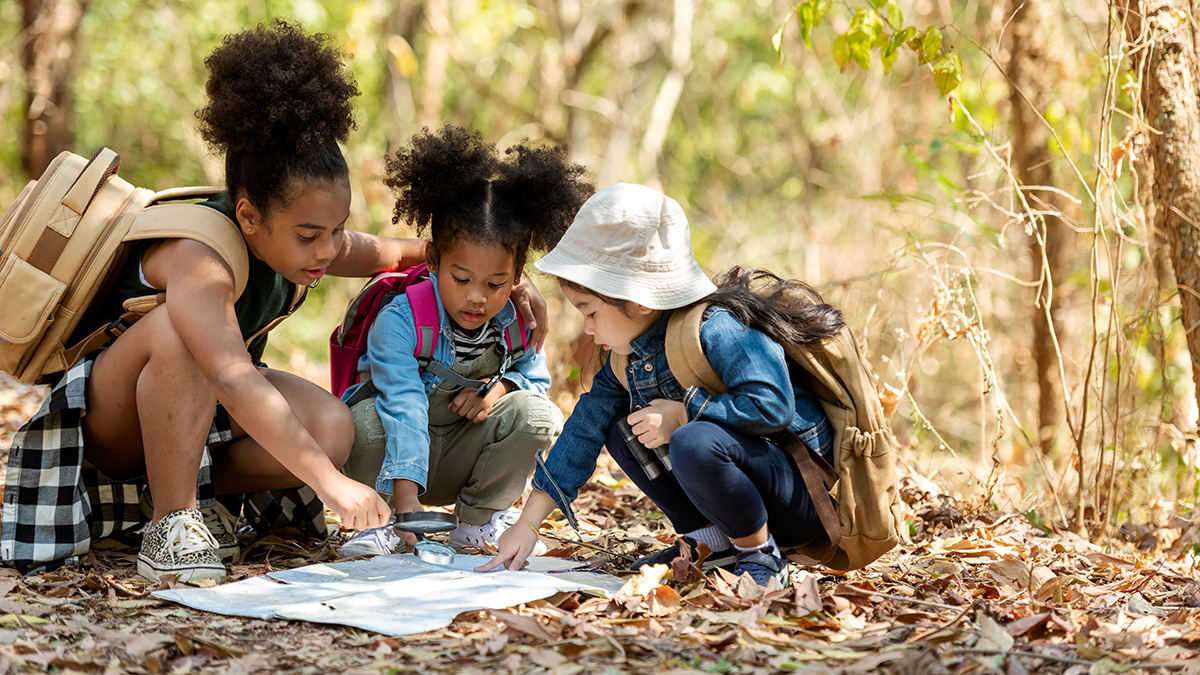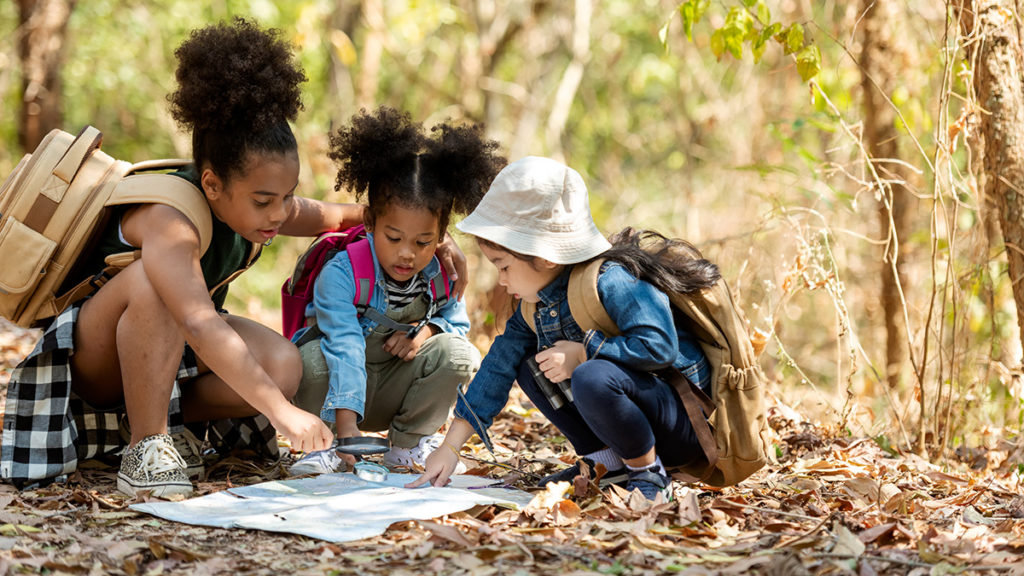 This activity combines a scavenger hunt with make-believe action play that is child directed. Doing so stimulates imaginations as it draws children away from electronic devices.
Select a couple of types of small action or character figures that can double as playdate gifts.
Hide the figures around your yard so that a portion of each is showing, helping it to be found.
Encourage the children to use their "found" figures in imaginary play.
This exercise lets kids "work out what they're seeing and feeling socially," Dr. Appl notes. "They may display conflict, seeking ways to appropriately channel the emotions related to troubling events.
"As adults, it's important to set aside feelings of discomfort during war games, for instance. Our role is to observe and intervene if things become physical or heated."
Multi-age group moments
There's a chance your playdate will have kids from both age groups. This is more common in the summer, Dr. Appl says, when siblings tend to play together with friends.
"Open-ended activities, with options for play, work well," Dr. Appl says. "Safety is a huge concern with mixed ages, so be on the alert for small pieces that can go in mouths, sharp edges, tripping hazards, and more."
Use this advice to choose which playdate ideas will be most appealing to your children and their guests.
Mix in some cookie magic
Once your playdate guests have quenched their thirst with lemonade, it's time to tackle their hunger. A fun way to do that is with Cheryl's cookie decorating kits — and they don't even require you to heat up your kitchen!
Just take the cookies out of the box, spread on the smooth buttercream frosting, and decorate with sprinkles. There may even be leftovers for your children's friends to take home!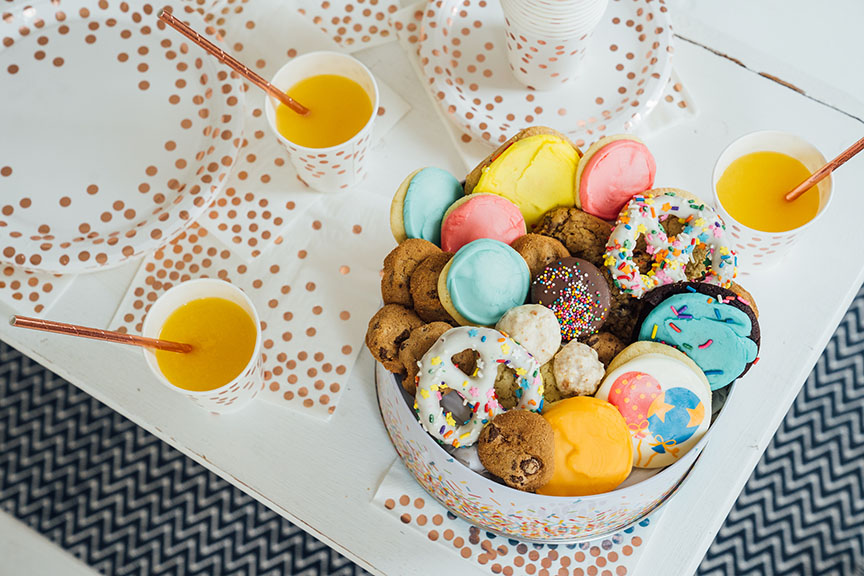 Or perhaps you'd like one of our gift baskets for kids, with tasty treats ready to eat. Either way, our cookies are the perfect way to top off a summer playdate!