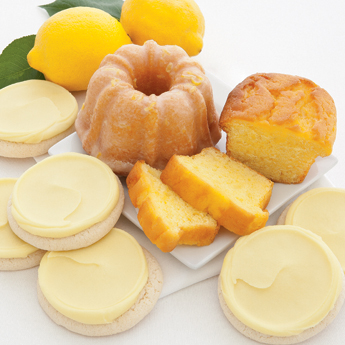 Welcome Back!
Spring is here! Warm weather means citrus flavors to us: tangy lime, spritely orange and zesty lemon; it also means not turning on the oven! Whether you're celebrating indoors or out, bright colors will be key; try bringing out a festive table cloth incorporating the colors mixed with white plates.
We found this easy and family friendly drink (courtesy of drinksmixer.com) called Spring Fever.
You'll need:
¾ oz lemon juice
¾ oz mango syrup
1 ½ oz pineapple juice
2 oz blood orange juice
Shake well over ice cubes in a shaker and strain into a glass half-filled with crushed ice.
*Helpful hint: if you don't want your drinks diluted by the ice, cut out some fruit before-hand like melons or honey dew and freeze them. When your drinks are ready, replace the ice cubes with the frozen fruit!
Our sister-brand Celebrations.com already has a few great Spring and Summer recipes perfect for beating the heat and staying fresh, but one definitely caught our attention. Their Spring Citrus Salad is the perfect cure to the Winter slump we've all been feeling. It's colorful, full of flavor and best of all: easy to make! Check out the recipe here on their website. For this purpose, we'll go ahead and say that you don't need to roast the beets; they taste great either way you choose.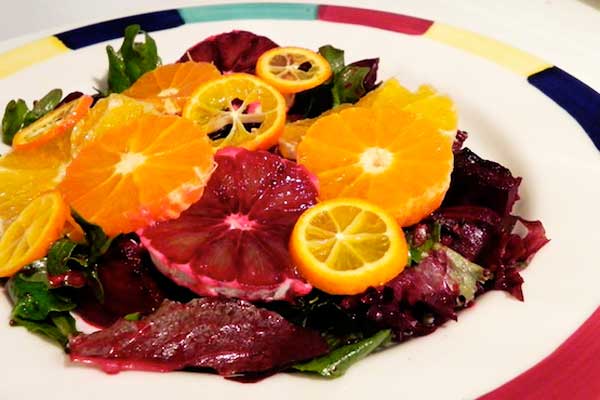 Now on to our favorite part: dessert! All of our desserts are lovingly made with artisanal touches. We're with our desserts through every part of the baking process; creating the mixture, flouring and buttering the pans, bringing to and from the oven, watching them rise, frosting the cookies and brownies, and many other loving details. Obviously we love all our cookies and cakes the same, but there is a special place in our hearts (and stomachs) for our lemon flavored treats. For all of our lemon treats, to secure the best flavor, we hand-squeeze lemons into our mixtures and use fresh lemon zest! You won't find any artificial flavors near our sweet treats. All of our desserts are as homemade as you can get, so don't be surprised when your party guests are impressed with your great baking skills (don't worry, we won't tell)!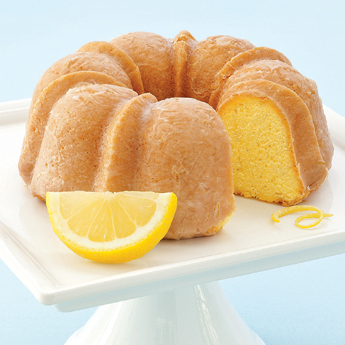 So which lemon dessert should you choose? Our Miss Grace Lemon Bundt cake makes for the perfect Spring and Summer treat. Hand-dipped in our secret recipe lemon glaze to give it the moist and delicious taste, it's also light, fluffy and great for sharing. Our Lemon Treats Gift is great for parties or gatherings as it offers a wider variety of desserts, including a glazed Miss Grace Lemon mini Bundt cake, zesty lemon buttercream frosted cookies and a lemon tea cake. A larger gift option also includes Lemon Cake slices.
Enjoy the warm weather and Spring recipes until next time!