Our series "A Gift for Giving" walks you through how to show your generosity and thoughtfulness to all the special people in your life. 
Protecting our country is no easy task for those who are in the service, especially when they have to spend so much time away from home. The Cheryl's family knows that a thoughtful care package is just the right pick-me-up a soldier needs to hang tough through a tour of duty.
For that reason, we make it easy to send care packages for soldiers by offering free shipping to APO/FPO addresses. Any time you buy qualified Cheryl's cookies and snack gift boxes for your special military man or woman, shipping costs are automatically deducted from your order when you enter the APO or FPO address — no codes necessary!
To help you put together the perfect "I'm always thinking of you" gift, we've rounded up a list of five love-filled military care package ideas, each with a different theme…and a delectable Cheryl's treat to match!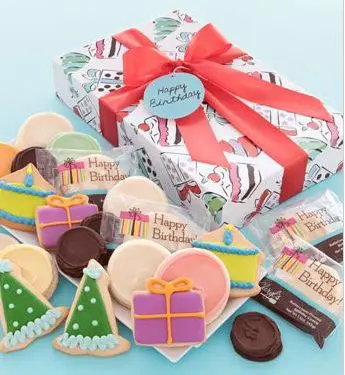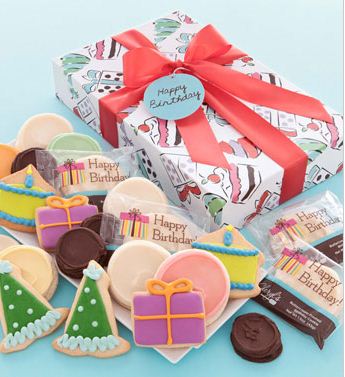 Birthday in a box
Just because your favorite cadet is overseas doesn't mean they can't have some birthday fun. Throw them a party from afar by sending them these cheerful presents:
Birthday card
Confetti, balloons, streamers, and noisemakers
Birthday hats and candles
Cheryl's Birthday Fun Fancy Cookie Gift
A video of you and your family singing a birthday song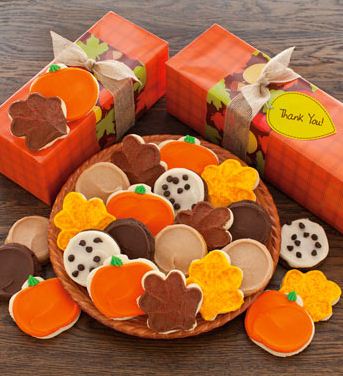 Thanksgiving feast
Give your soldier a comforting taste of home — and give thanks for their service — by mailing them a complete Thanksgiving dinner:
Canned turkey
Instant mashed potatoes and readymade gravy
Canned corn and dried cranberries
Cornucopia*
*Tip: Fill the cornucopia with cutout construction paper leaves, notes about why you are thankful for that person, photos, Thanksgiving decorations, and scented candles.
Sunday night football
Know a pigskin-loving trooper? Bring the game to them by packing up their favorite football party essentials:
Beef jerky, peanuts, popcorn, chips, and dip
Nonalcoholic beer and a mug
Sports magazine and a game highlights DVD
Team pennants and a football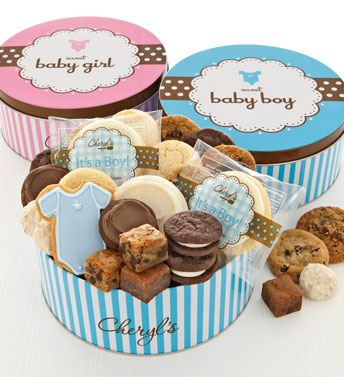 With love, from the kids
Little ones can give support to their heroes, too. Military mommies and daddies won't miss a moment of their children's lives when they receive these kid-friendly gifts:
Photos and home videos of the kids
A special or favorite toy
Cheryl's Sweet Baby Treats Gift Tin
Drawings or homemade crafts
Baby shampoo, wipes, lotion, and powder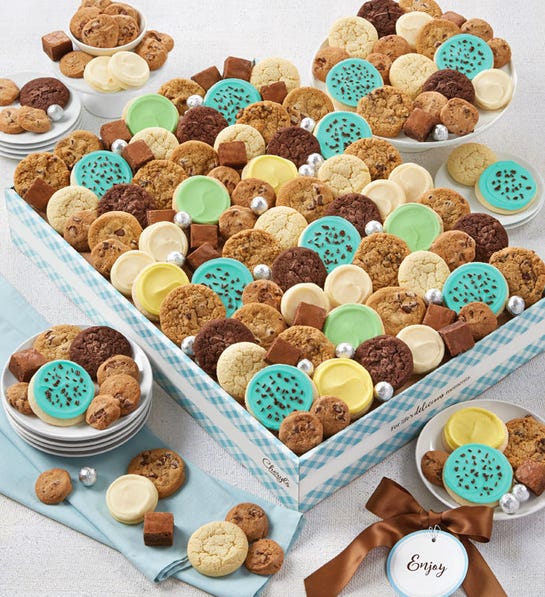 Snack attack
At ease, soldier! Give your loved one a well-deserved break with these tasty munchies, which can be easily shared with the entire crew:
Cereal, peanut butter, doughnuts, and muffins
Chips, popcorn, nuts, pretzels, and crackers
Gum and hard candy
Instant coffee, hot cocoa, and lemonade/iced tea mix