"Why We Celebrate" looks at holidays from all over the world and explains their origins, the meaning behind them, and the reasons we observe them.
Inspired by the appreciation she felt for her own mother, American social activist Anna Reeves Jarvis wanted to find a way to honor the sacrifices all mothers make for their children. Her idea: A Mother's Day holiday that allowed everyone to express their love and respect for the everyday heroes of their families.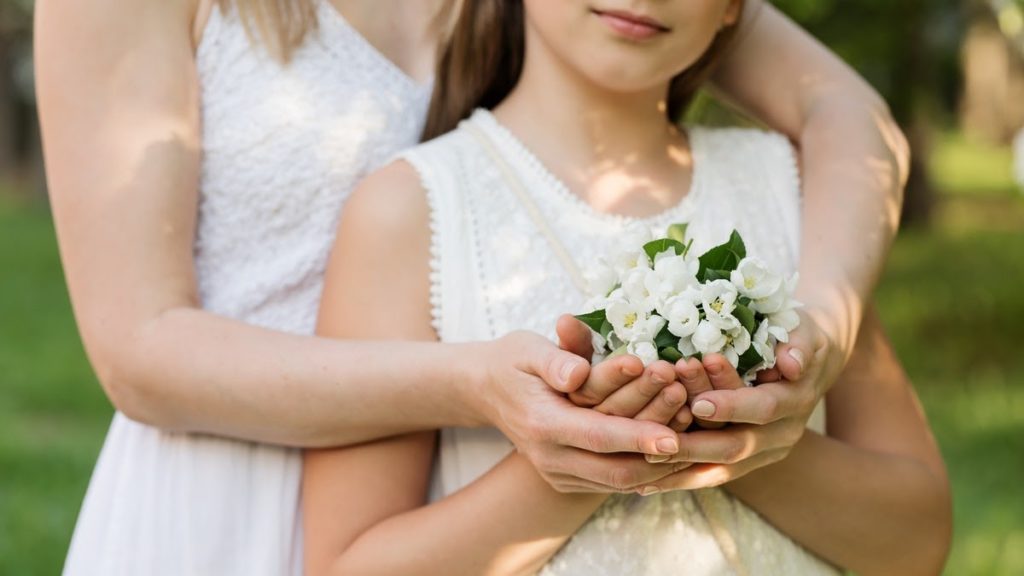 The occasion took off with some of the first Mother's Day public celebrations taking place in West Virginia, Pennsylvania, and New York in 1907 and 1908. Then, in 1914, President Woodrow Wilson officially declared the second Sunday in May as Mother's Day, a U.S. holiday to honor mothers.
The U.S. is not alone in setting aside a special day for honoring mothers. Many other countries have created their own ways to pay tribute to motherhood, often tying in their own unique religious and cultural traditions into the celebrations.
In Nigeria, for example, Mother's Day Sunday is in March and celebrated in church with singing, dancing, and prayer.
While the U.K. and some churches in Nigeria host Mother's Day in March, the Netherlands hosts Mother's Day on the second Sunday in May.
Ebere Akadiri
Founder
Ataro Spices, Rise and Lead Women
"Mother's Day is a big deal in churches in Nigeria," says Ebere Akadiri, a Nigerian native who now makes her home in the Netherlands. "Children give performances, sing the 'Sweet Mother' song, and everyone prays for mothers."
"There was a particular year (that) my children decided to make all the food and have me rest," recalls the mother of five. "We celebrated with a lunch feast that included fried rice, dodo (fried plantain), Chicken Suya, and assorted drinks."
Keeping the dates straight for Mother's Day celebrations in different parts of the world can become a little confusing, says Akadiri, who is the founder of Ataro Spices and of Rise and Lead Women, a global leadership platform. "While the U.K. and some churches in Nigeria host Mother's Day in March, the Netherlands hosts Mother's Day on the second Sunday in May." She adds that Catholic and Anglican churches in Nigeria also celebrate the holiday on different dates.
Here are some other Mother's Day traditions around the world.
Visit cemeteries in Peru
Peruvians celebrate Mothers' Day on the second day in May, just as we do in the U.S. They also enjoy giving mom flowers, cards, and gifts in honor of the day. Here's a twist, though – Peruvian families often gather in cemeteries on Mother's Day to honor the mothers, aunts, and grandmothers who have passed away.
Far from making these visits a solemn occasion, Peruvians socialize and enjoy food and drinks before cleaning the gravesites and decorating them with balloons, heart-shaped signs, and flowers.
Celebrate the Queen Mother in Thailand
Thailand celebrates Mother's Day on Aug. 12, the birthday of Her Majesty Queen Sirikit, the Queen Mother. As a result, the festive day has two purposes – to honor the nation's symbolic mother and to honor all mothers. The holiday includes public fireworks displays and candle-lighting ceremonies. A traditional way that Thai children recognize their moms is with a gift of white jasmine flowers, which symbolize the purity of a mother's love. Many mothers visit their children's schools, where each child kneels their mother's feet as a sign of respect.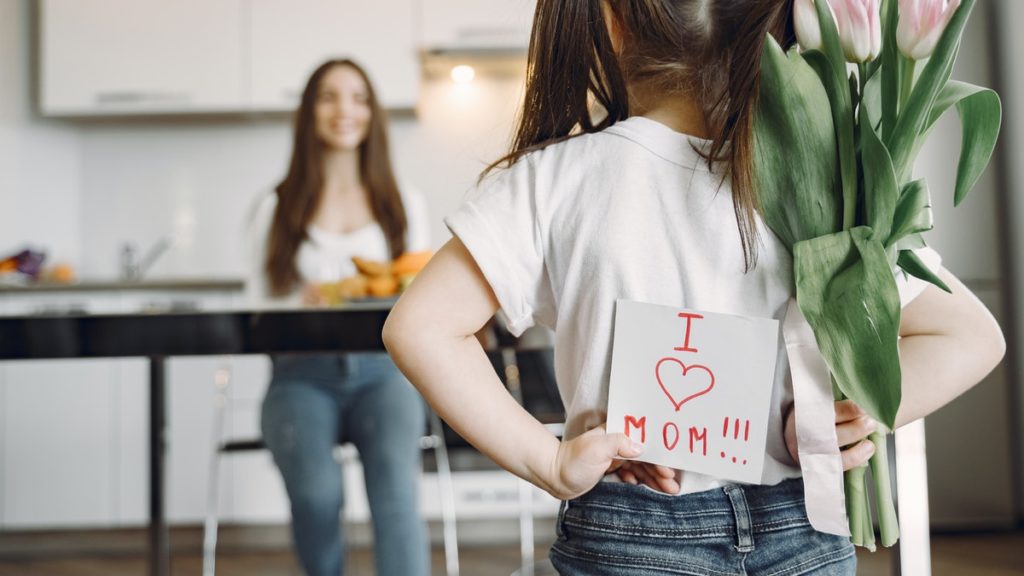 Wear flowers in Haiti
Haitians celebrate Mother's Day on the last Sunday in May. The celebrations include extended church services filled with prayers and songs to honor the sacrifices of mothers. Everyone wears a flower to honor their mother. If your mother is alive, you wear a red flower. If she passed away recently, you wear a white flower, and if you lost her many years ago, you wear a lavender flower.
Give simnel cakes in the United Kingdom
The U.K. observes the fourth Sunday of Lent (the weeks leading up to Easter) as Mothering Sunday. Although the day's celebrations have become similar to those of the American Mother's Day over the years, the U.K. holiday has a distinctly different origin.
Mothering Sunday began as a way for Christians to honor the Virgin Mary. Many centuries ago, the day also became part of the tradition for servants and apprentices to return each year to their home (or "mother") church for a visit. It was customary to bring your mom a simnel cake – a light fruit cake layered with marzipan – as part of the visit. Today, flowers, candy, and cards are more typical Mothering Sunday gifts.
Celebrate Mother's Day in November in Russia
The official Russian Mother's Day is held on the last Sunday of November. According to a proclamation signed in 1998 by then-President Boris Yeltsin, the holiday's purpose is "to maintain the tradition of careful attitude to the woman" and "to consolidate the foundations of the family."
However, in Soviet Russia, many people honored moms on International Women's Day, so some of the Mother's Day gift-giving still happens In March.
Celebrate Mother's Day in December in the Philippines
Although many Filipinos celebrate Mother's Day in May as Americans do, the official date has been a bit of a political football going back and forth over the years.
In 1980, Former President Ferdinand Marcos declared the first Monday of December as both Mother's Day and Father's Day. However, President Cory Aquino changed Mother's Day to the second Sunday of May and Father's Day to the third Sunday of June. Then, the next leader, President Joseph Estrada, changed the holiday back to December in 1998.
Filipinos, who think of mothers as the "ilaw ng tahanan" (the light of the home), typically honor their mothers with flowers, chocolates, and small gifts.