Our series "A Gift for Giving" walks you through how to show your generosity and thoughtfulness to all the special people in your life.
Don't spend one more minute agonizing over what to get the folks on your holiday gift list. We've matched our gifts to the people who will love them most, and now we offer our list to you: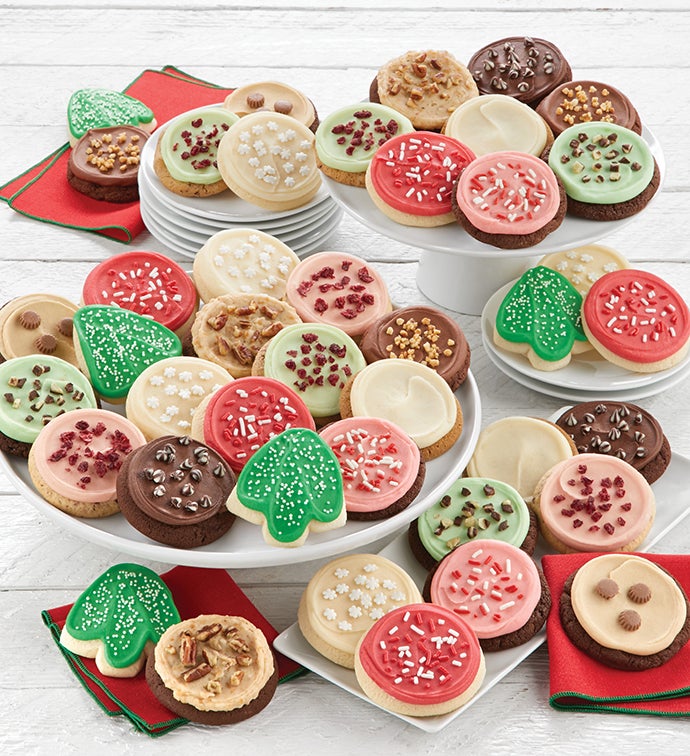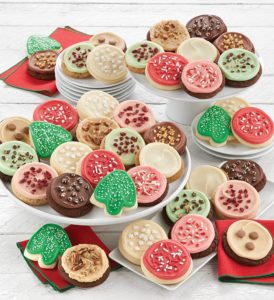 Teacher: Holiday treats tin
Once the cookies are gone, they can use the tin to hold markers, push pins, paper clips, or other things that clutter up their desks.
Aunts and uncles: Collector's edition holiday candy dish
Because they always said YES when Mom and Dad said NO.
Grandparents: Pecan butterball gift tin
Sweet, a little old-fashioned, and perfect with coffee and tea.
School friends: Holiday crispy treat pops
Super fun and priced right so no one is left out.
Neighbors: You've Been Elfed treats box
Take the neighborhood game to a whole new level, and you'll be on the "nice list."
New parents: Cookies for Santa plate
A fun gift that lets them start their own family traditions.
Grandchildren: Musical snowman or Santa
Because it's a grandparent's responsibility to give something that makes noise.
Hostess: Happy holidays treats box
All wrapped up and ready to give.
Hair stylist: Sparkling gift bundle
A beautiful gift for the person who keeps you looking your best.
Party guests: Santa and elf ornaments
The ideal party gift. Eat the treats and then take an ornament home to hang on the tree.
Mailperson: Holiday cookies and tote
Every mailperson should have a great bag of their own.
Assistant: Santa or snowman gift tower
Because no one stacks up like the person who makes you shine day after day.
Dog walker/pet sitter: Reindeer treats box
The perfect gift for animal lovers.