All the mouthwatering recipes in our series "The Main Ingredient" have one thing in common: They all contain cookies. We cover the traditional desserts we all love to smother in buttercream: cakes, cupcakes, cookies, and brownies.
Just like the artist uses paint to create a work of art, the baker uses buttercream to make a scrumptious masterpiece. If you have a colorful imagination, a quality pastry bag, and a few tubs of sinfully delicious buttercream frosting, the possibilities for culinary creativity are endless. To help stoke your artistic fire, we'll be taking the next seven weeks to show you all the different ways buttercream can be used. We have lots of fun projects for you to try out, so let's get started.
This week, we'll be covering the traditional desserts we all love to smother in buttercream: cakes, cupcakes, cookies, and brownies. Hang on to your pastry chef hats; this is going to be one sweet ride.
Cakes and cupcakes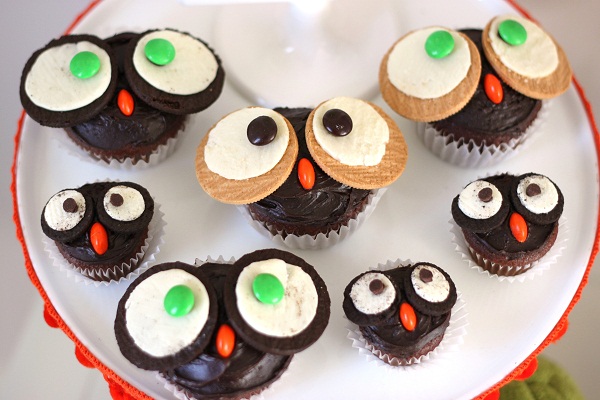 What's the first image that pops into your head when you hear the word "icing"? Chances are, you pictured either a towering layer cake or a platter of delectable bite-sized cupcakes, and for good reason. These fluffy desserts are a staple of every celebration, and there's no limit to the fun you can have decorating them. You can use buttercream to make the perfect birthday cake and create the adorable Mom & Baby Owl Cupcakes pictured above.
Cookies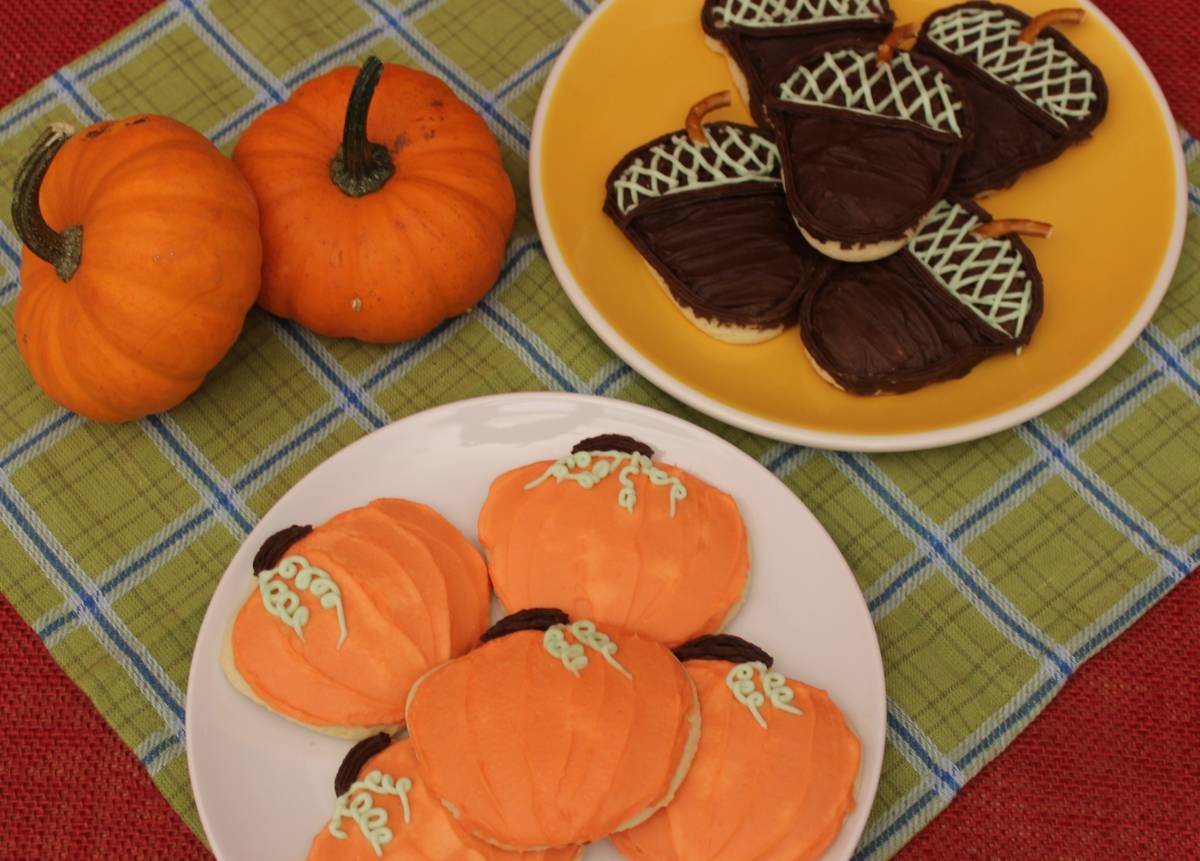 Frosting can also turn an ordinary cookie into a rich, extravagant confection. Whether sugar cookies or chocolate chip cookies hit your sweet spot, just pick your favorite type and dress it up with some buttercream. To make these festive pumpkin- and acorn-shaped cookies for the fall, we used Cheryl's Unfrosted Cutout Cookies, Vanilla Buttercream Frosting, Fudge Buttercream Frosting and Mint Buttercream Frosting. (To make the orange icing, we added a few drops of red and yellow food coloring to the vanilla frosting.)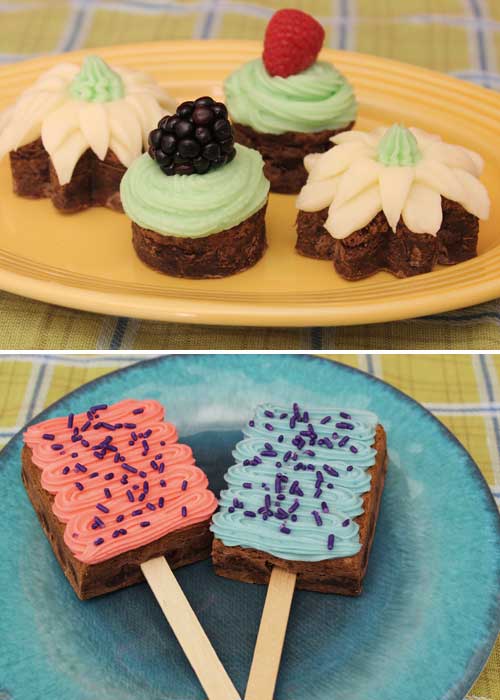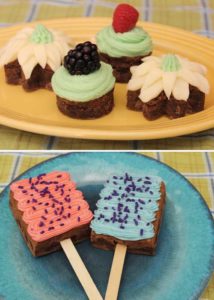 Brownies
Brownies don't have to be so square. Sure, they taste great on their own, but topping them off with buttercream will enhance their flavor and give their appearance a lot of pizzazz. To get really creative with your chocolatey treats, cut them into shapes using a cookie cutter, or put 'em on a wooden ice pop stick for a fun snack on the go, like we did here. We created these fun and elegant dessert platters using Cheryl's Premium Brownie Sampler and Buttercream Frosting Tub Sets (in vanilla, mint and strawberry flavors).
Next week, we'll show you how to wow your party guests with buttercream fondue.