All the mouthwatering recipes in our series "The Main Ingredient" have one thing in common: They all contain cookies.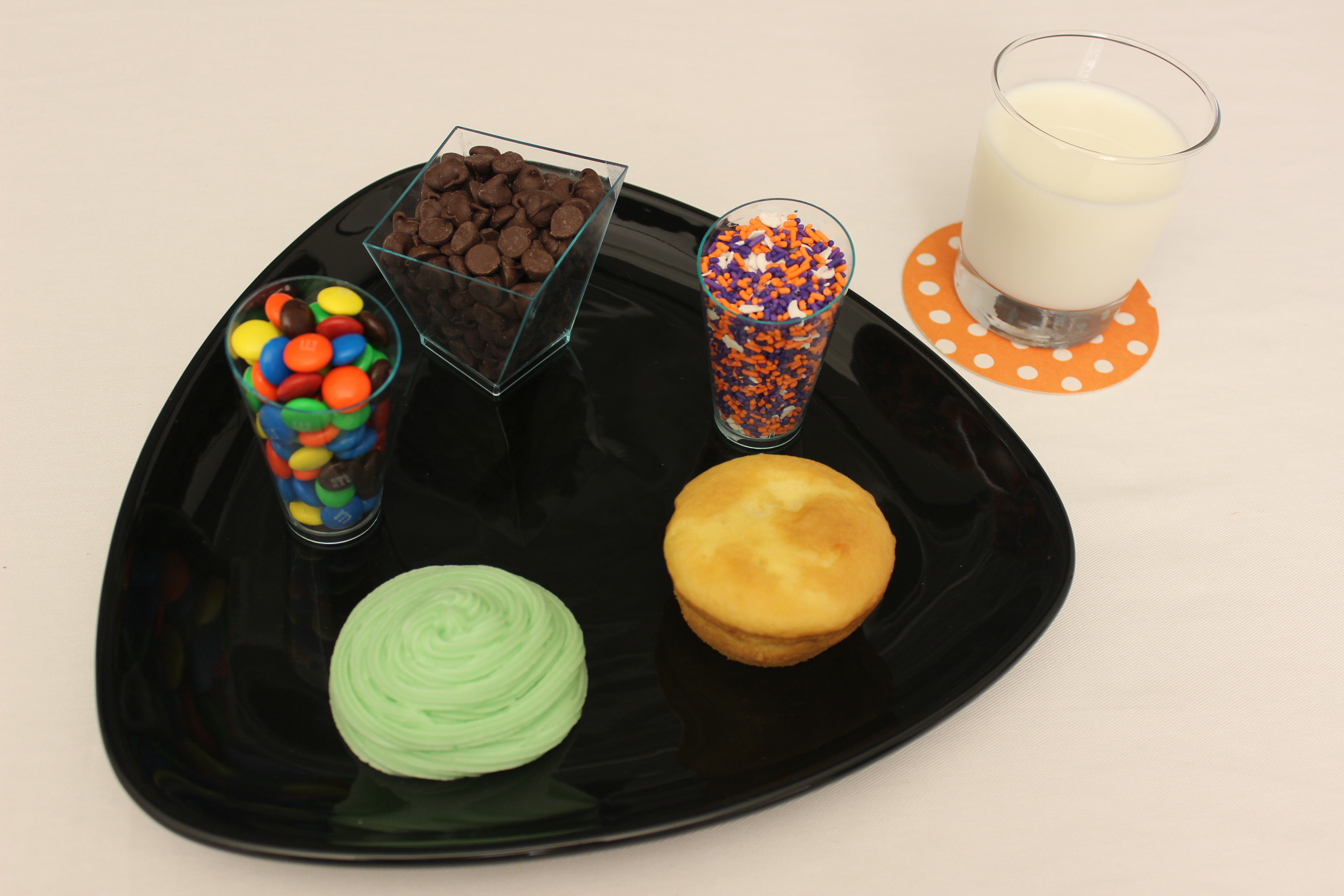 Hello again, frosting aficionados! Last week, we showed you how to turn buttercream frosting into a fantastic fondue dip. Now, we're giving part three of our buttercream blog series a little modern twist. These days, deconstructed cakes are all the rage: They're gracing the menus for everything from weddings to swanky hotel restaurants to at-home dinner parties.
What is a deconstructed cake, you ask? Basically, it's breaking down a cake to its essential elements — cake, frosting, and toppings — and serving all the separate parts together as a whole. This allows your guests to enjoy endless flavor combinations…and have fun customizing their cake.
It's much easier than decorating a cake yourself, and your friends will be chattering about it for days. Here's how to wow the crowd with a deconstructed cake at your next big bash:
The cake
Using store-bought cake mix, bake enough cupcakes or cakelets for each of your guests. You can also bake the cake in a jelly roll pan and cut the cake into tiny cubes.
Don't want to be married to one flavor? Don't be shy. Bake as many flavors as you like. The more kinds of cake you make, the more creative your guests can get with their dessert. Once the cake has cooled off, place it on a large platter.
The frosting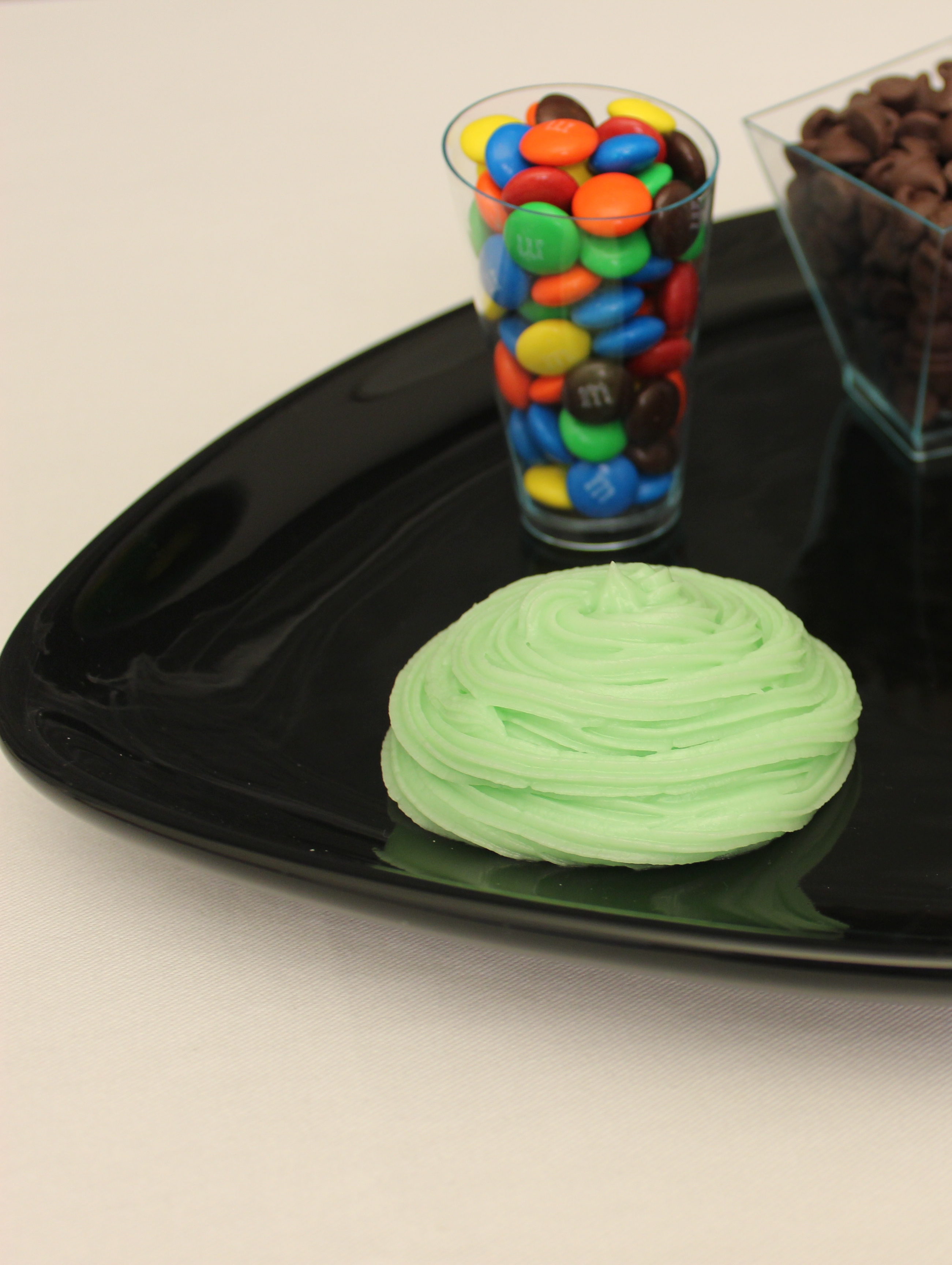 Display various kinds of buttercream frosting on the platter any which way you prefer: Put the icing in separate tiny cups, or pipe the frosting directly onto the plate. Let your eccentric side run wild; when it comes to showing off your deconstructed cake, anything goes.
Cheryl's has an infinite selection of buttercream flavors to choose from, such as caramel, cinnamon, fudge, mint, peppermint, and vanilla. Give your guests a little bit of everything so they can mix and match each cake with their beloved icing flavors. They'll have more combo options than they'll know what to do with.
The trimmings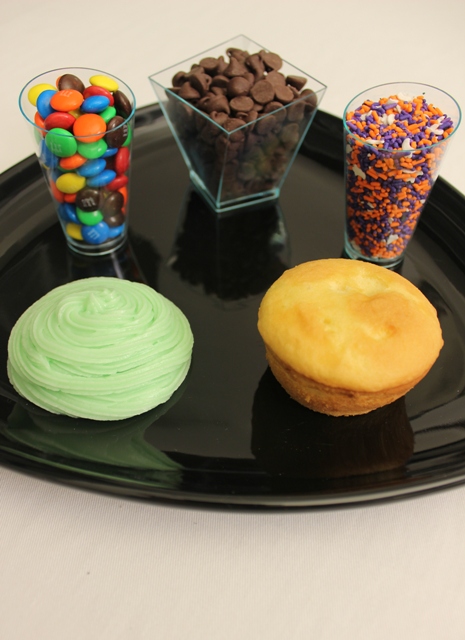 And finally, the cherry on the cake. Pour any cake toppings of your choice into small shot glasses or miniature spice bowls, and arrange them on the platter next to the cake and frosting.
When picking your toppings, you can go in any direction your imagination takes you: Take the classic route (sprinkles, candy, chocolate chips), go down the exotic path (coconut, fruit, chocolate shavings), or do both.
It's that simple: In three easy steps, you can turn dessert time into a festival of flavors. Keep an eye out for next week's buttercream project: cake push pops.