Flowers & Gifts Delivered by Boston Florists
Send flowers to Boston sports fans to celebrate a big win! Think scarlet, navy and white for the Red Sox (baseball), green, black, white, gold and silver for the Celtics (basketball), black, gold and white for the Bruins (hockey), and navy, red, silver and white for the New England Patriots (football).
To view more products delivered by local Boston florists, Click Here.
---
Boston Flowers & Plants
1. The Massachusetts state flower is a small flower known as the mayflower, which is also known as "epigaea repens" and "trailing arbutus." If you are caught digging one up in Massachusetts, expect to pay a $50 fine!

2. The Glass Flowers gallery located in the Harvard Museum of Natural History, is part of a collection of 3,000 models of 830 species of plants and flowers, meticulously handcrafted from glass. Created from 1887 to 1936 by artists Leopold and Rudolf Blaschka, the realistic crafting method was kept secret, so this collection is the only one of its kind in the world.

3. The Emerald Necklace Conservancy is a 1,100 acre chain of parks linked by roads and waterways through Boston and Brookline, Massachusetts. From Boston Common to Franklin Park, the length of the park system is seven miles by foot, and contains over half of Boston's parks.

4. Plants and flowers native to Boston include but are not limited to: Winterberry, Sweetfern, Eastern Prickly Pear, Marsh Marigold, and Mayapple.

5. Visit Boston's parks and gardens: Public Garden, Boston Common, the Charles River Esplanade, Arnold Arboretum, and Castle Island.
---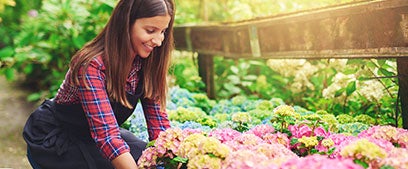 Boston Food & Culture
No trip to Boston is complete without a bowl of creamy New England clam chowder, or as locals call it "chowdah." Order a bowlful at one of these famous local chowder joints: Island Creek Oyster Bar, Summer Shack, Ned Devine's Irish Pub, Atlantic Fish Co., Barking Crab, and Legal Sea Foods.
Catch a concert at Symphony Hall, home to the Boston Pops and Boston Symphony Orchestra. The world-famous, acoustically perfect concert hall opened in 1900.
---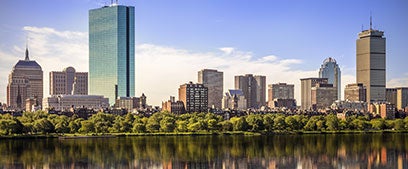 Neighborhood Attractions & Hotspots
In addition to the amazing attractions we listed in the Boston Flowers & Plants section, Boston has some of America's most cherished attractions. Boston locals love their sports teams which makes Fenway Park, home of the Red Sox, one of the top attractions for visitors and locals alike. The Musem of Fine Arts, Boston is one the best art museums in the U.S. including art from all over the world, with an especially robust Americas art section. One of the paths most traveled in Boston is The Freedom Trail spanning 2.5 miles in a red-lined route which leads you to 16 historically significant landmarks in American history. Literally located on a boat, "float" into the Boston Tea Party Ships & Museum and learn all about colonial America and "the destruction of the tea in Boston" (as labeled by John Adams) on December 16, 1773.

For a glimpse of local Boston life, check out some of their best areas: Beacon Hill, Harvard Square, Copely Square, Fenway Park, Museum of Fine Arts Boston, Sam Adams Brewery, and Boston Harbor. Boston's neighboring cities like Brighton, Cambridge, Allston, Newton, and Watertown are also enjoyable places to visit.
---
Locals Love
Boston Red Sox, The New England Patriots, Craft Beer, Getting to Enjoy All Four Seasons
Locals Hate
Road Construction, Parking in Boston, Traffic, Delays on the "T", Getting Too Much Snow
---
Boston Fun Facts
Boston is home to the nation's first public park. Boston Common dates back to 1634.
The Boston University Bridge, formerly known as the Cottage Farm Bridge, crosses the Charles River and is the only place in the world where a boat can sail under a train, moving under a car, driving under an airplane.
The nickname, "Beantown," actually refers to baked beans, a popular Boston dish made with molasses that originated locally in the 1620s.
A city skyscraper in Boston's Back Bay neighborhood formerly known as the John Hancock Tower is now known as " 200 Clarendon," and gives the weather forecast. Changing colored lights atop the 62-story, 1,700,000 square foot building signals clear skies, rain, or snow.
At 90-feet below the earth's surface, the Ted Williams Tunnel is the deepest tunnel in the country.
Boston is a city of famous firsts in the United States. Here you can find the first lighthouse, first public school system, first university (Harvard), first public library, first subway system, and first St. Patrick's Day celebration.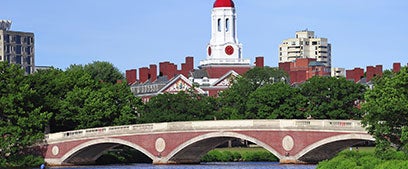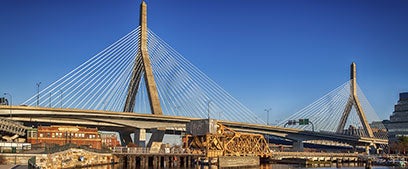 ---
Local Boston Florist
Our Melrose/Wakefield 1-800-Flowers store is located at Baystate Rd & Mainstreet in Melrose and delivers to the surrounding areas. From fresh flower arrangements to fruit bouquets & more, our local florist will arrange the perfect gift for a special occasion!