The series "Word on the Treat" looks at the latest happenings and seasonal trends in the world of baked goods. Wondering what flavors your favorite sweet treats will come in next year? Here's a look at the 2022 food trends that will be sweeping the nation.
This past year saw several new trends emerge in the area of baked goods. These included more citrus-flavored treats and classic flavors like chocolate and salted caramel being used in new and exciting ways. Just scan the offerings on the Cheryl's Cookies website, and you will see evidence of that.
While some of the trends from 2021 will carry over into the new year, new ones will spring up as well — if they haven't already. Among those are the reimagining of classic flavors and nostalgic favorites making a comeback.
Here are the food trends that promise to make 2022 an even sweeter year than this past one.
1. Red velvet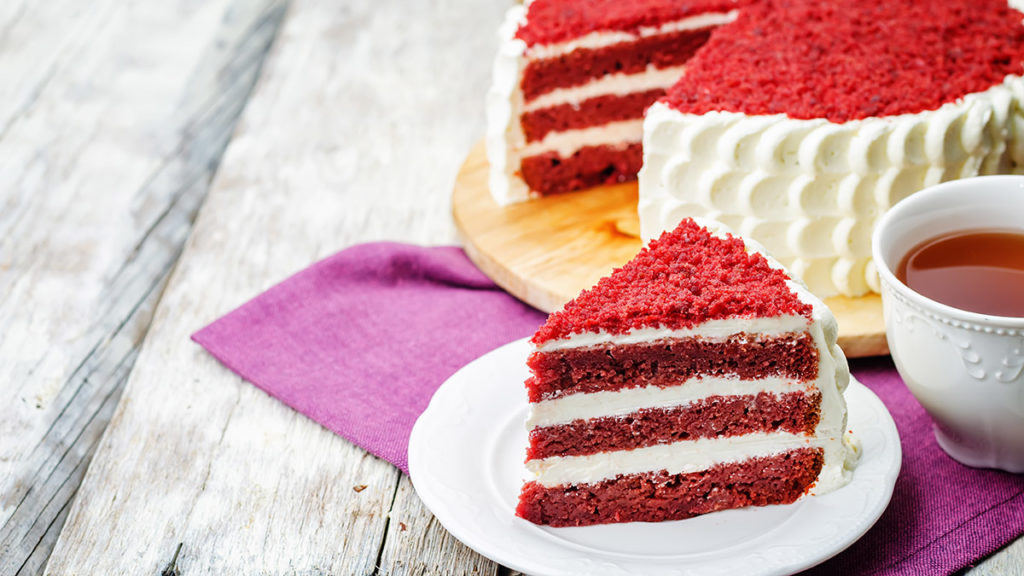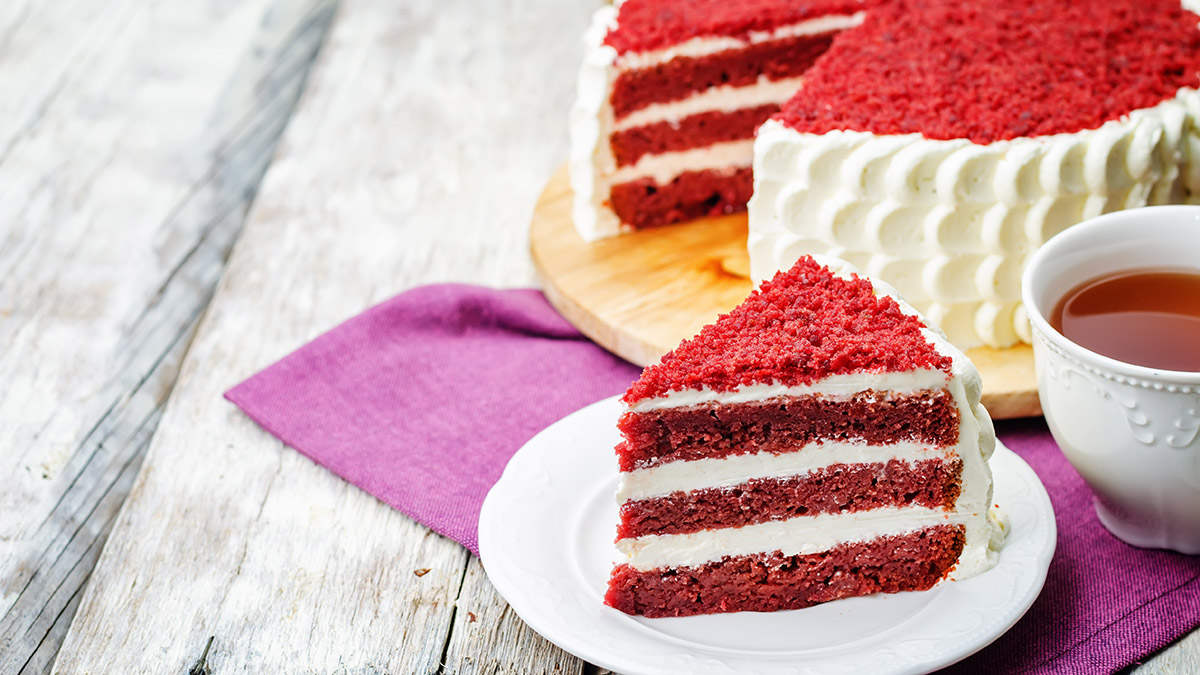 Red velvet cake has been around a long time (exactly how long is under some dispute), but only recently has it gone from regional favorite to full-blown national obsession. Today, it's hard not to spot a red velvet cupcake at any stylish bakery or red velvet option for a wedding cake. Videos from at-home bakers cover social media feeds with new interpretations of this flavor that has been deeply ingrained in Southern culture for decades.
Picking up on this trend, the product development team at Cheryl's Cookies got to work on translating both the distinct flavor of red velvet cake and its classic color into cookie form. The biggest challenge, says Brenda Mortensen, director of product development for Cheryl's, was coming up with a recipe that kept the distinctive bright red coloring equally stunning throughout the cookie baking process.
The team achieved that, and, thanks to their hard work, now we'll all get to enjoy this festive cookie just in time for Valentine's Day.
The flavor is classic red velvet, according to Mortensen. "Red velvet has a very mild chocolate flavor, and we're topping each red velvet cookie with white chocolate candy-coated gems."
And, lucky for us, this crave-worthy flavor will stick around for a bit.
"Red velvet goes hand in hand with Valentine's Day," explains Kara Jaggers, senior director of merchandising at Cheryl's. "But we'll actually be carrying it throughout the spring season and, potentially, year round."
2. Carrot cake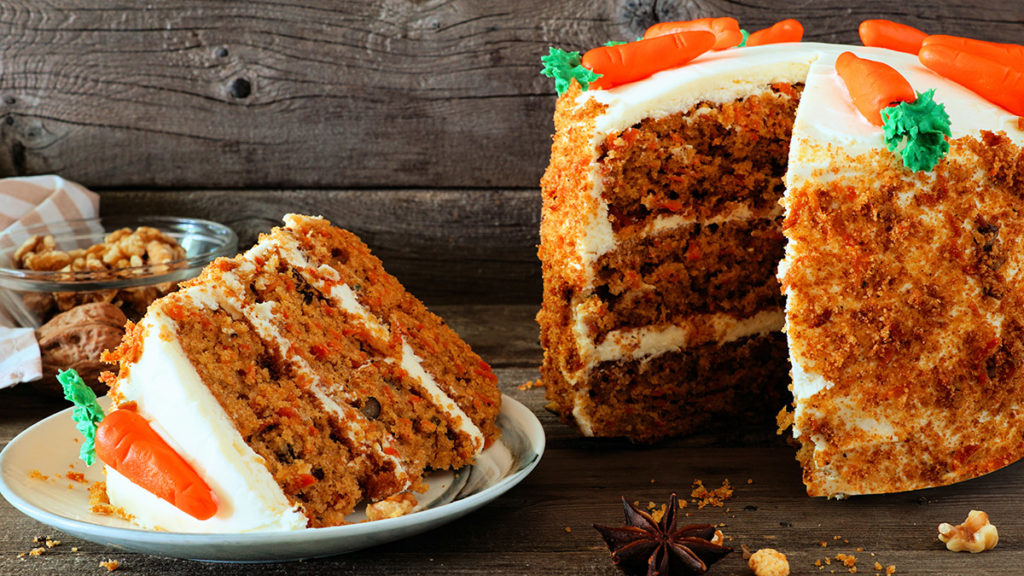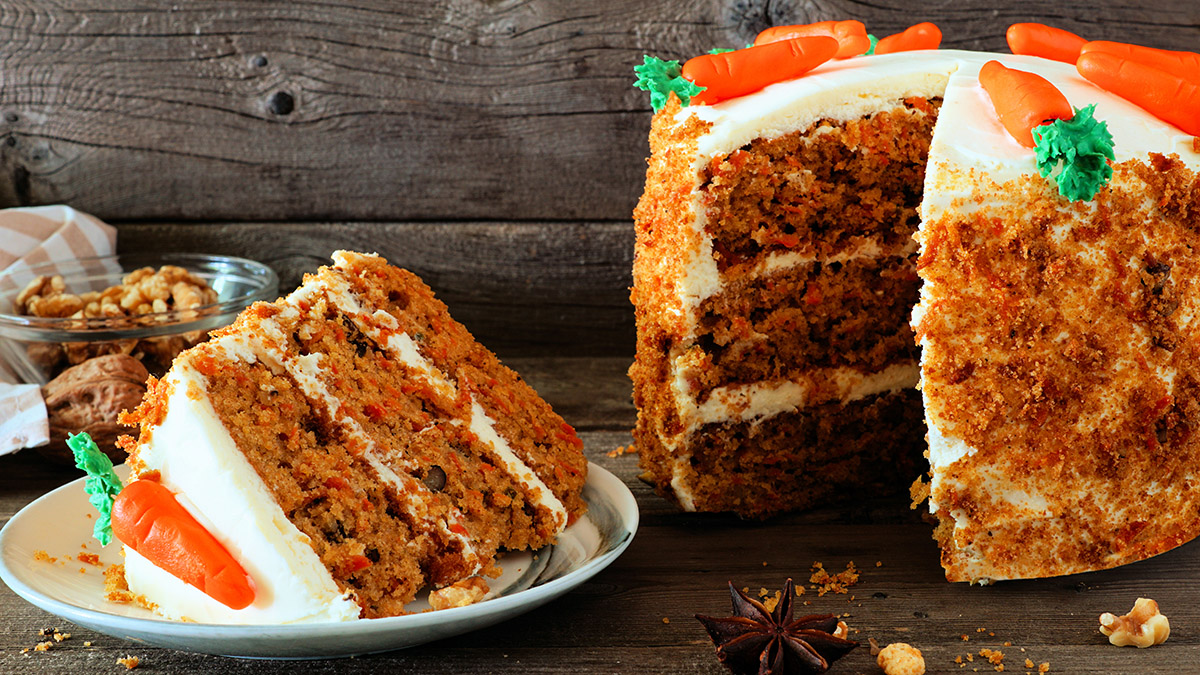 Looking ahead to Easter, Cheryl's is bringing back old favorites, such as its frosted bunny, carrot, and chick cookies. But it's also welcoming a new flavor that has many on the team excited: the long-awaited Carrot Cake Cookie.
The product development team has wanted to bring this cookie to market for years, Mortensen says. It had the delicious recipe perfected, with the right mixture of spices and just a hint of pineapple. However, it kept getting thwarted in one key area: the variables associated with working with a fresh vegetable like carrots.
So, Mortensen and her team learned how to carefully handle the carrot pieces so they didn't brown. They also adjusted the recipe to the varying levels of moisture found in different crops of carrots. Thanks to these tweaks, we can now enjoy the vegetables…err, fruits of their labor. "It's a pretty classic carrot cake experience," Mortensen says. "It's got the pineapple undertone, with carrots and with a cream cheese-flavored frosting on top, and then a cute little carrot candy piece to finish it off."
3. Cookies and cream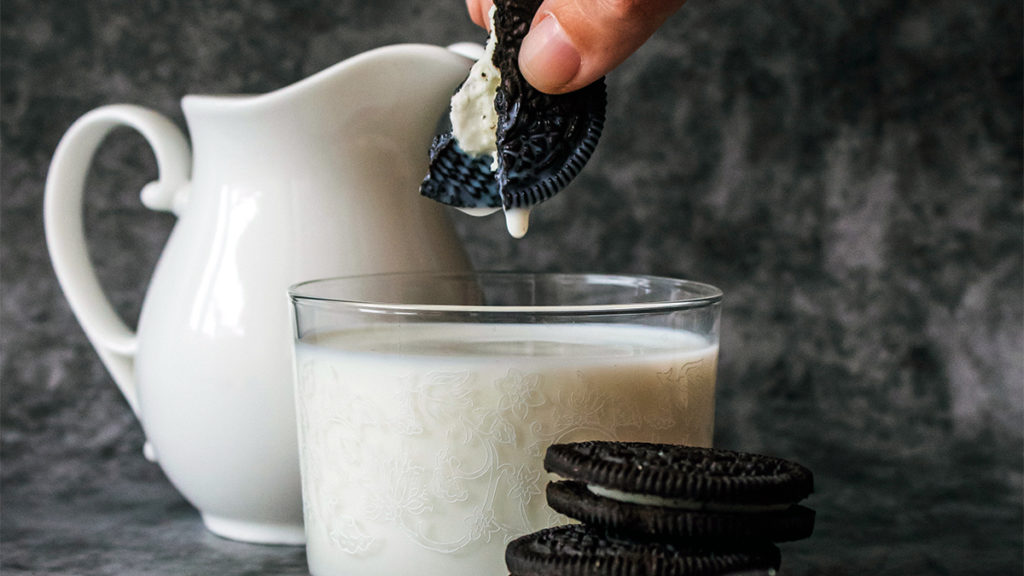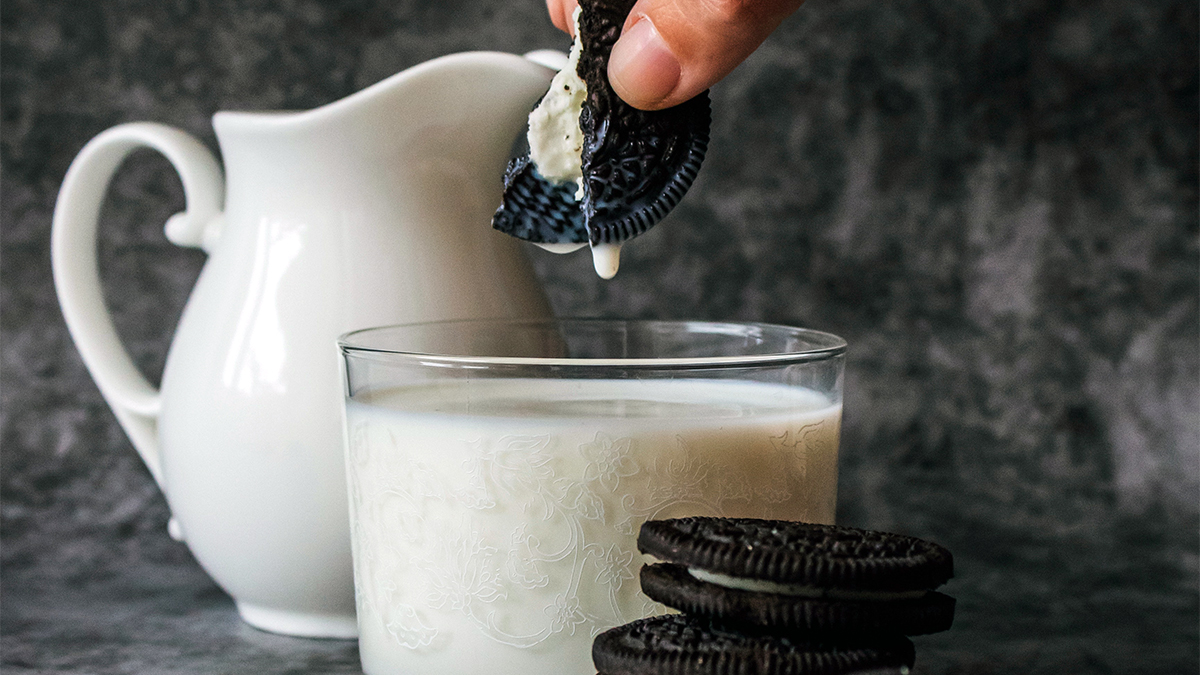 Both chocolate and vanilla lovers can agree that the combination of cookies and cream has unmatched appeal. This flavor brings together the best of both worlds: the richness of black cocoa and the sweetness of vanilla cream. And when the two join forces…magic.
Just look at its popularity. Cookies and cream has become the most searched for ice cream flavor in the U.S., and Instacart reported it as being among the most frequently ordered ice cream flavors during the summer of 2021.
But there aren't many variations of the cookies and cream cookie on the market to meet this emerging food trend — which is why Cheryl's debuting it this spring is so exciting.
Differentiating itself from other frosted varieties in the Cheryl's line, the cookie features a very dark chocolate flavor, the result of the black cocoa in it. It also contains pieces of cream-filled sandwich cookie, and is finished with vanilla buttercream and crushed cookie crumbles.
"It's really a yummy, decadent cookies and cream experience," Mortensen says.
4. Fruity breakfast cereal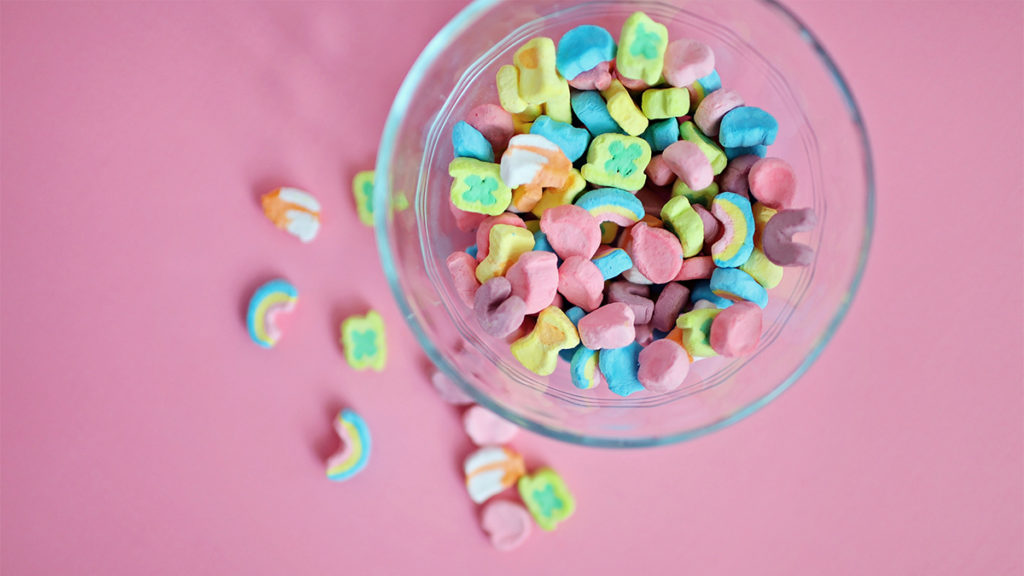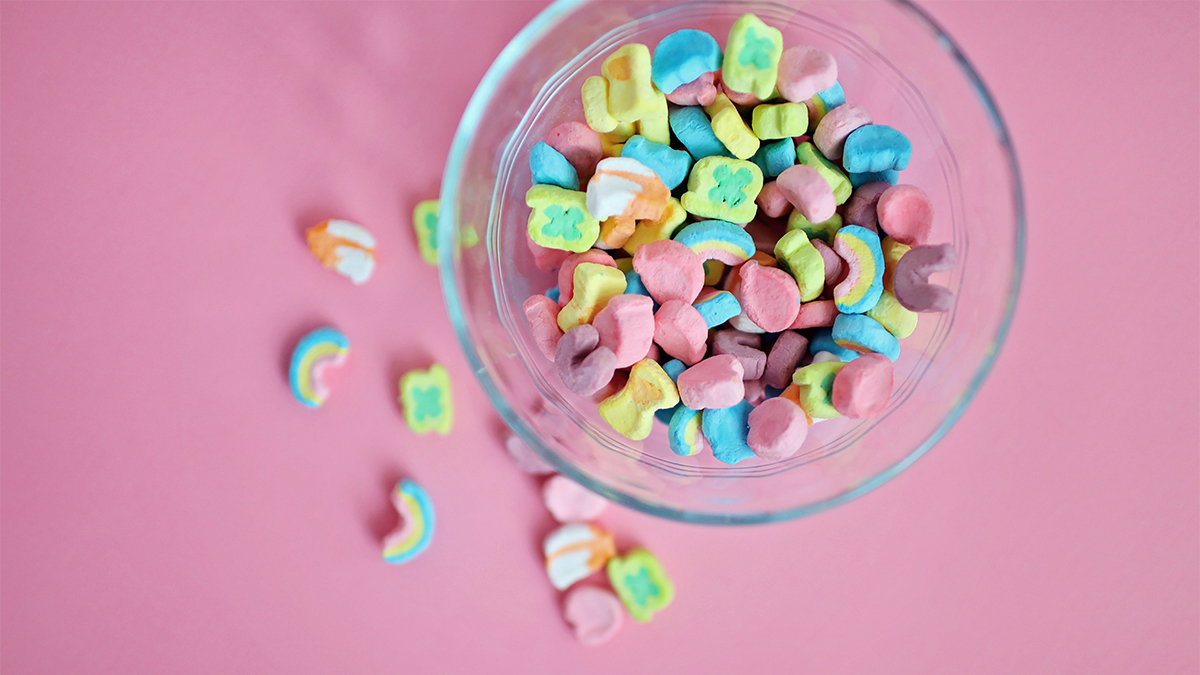 Cereal is hot (and, no, we're not talking about oatmeal). From restaurants dedicated exclusively to serving up cereal to everything from coffee creamers to candy bars, we have countless ways to satisfy our craving for the sweet breakfast food.
Now, Cheryl's is getting in on the act with its new Fruity Cereal cookie, available starting in January. "It will remind you of sitting down and eating a big bowl of cereal and watching Saturday morning cartoons," Mortensen explains.
The team made sure to pack every bite with the full cereal experience. It even stuffed marshmallows that stay moist inside the cookie. These give the treat that melt-in-your-mouth feel — much like the creaminess of that last spoonful of milk at the bottom of the bowl. "It tastes exactly how it sounds and looks eye-catchingly beautiful, with bright cereal crumbles on top," Mortensen says.
Not only should this bring back childhood memories for older folks, Jaggers says, but it promises to please little ones as well. "This cookie has kid-friendly flavors and a bright, cheery appearance that children will naturally enjoy."
5. Banana walnut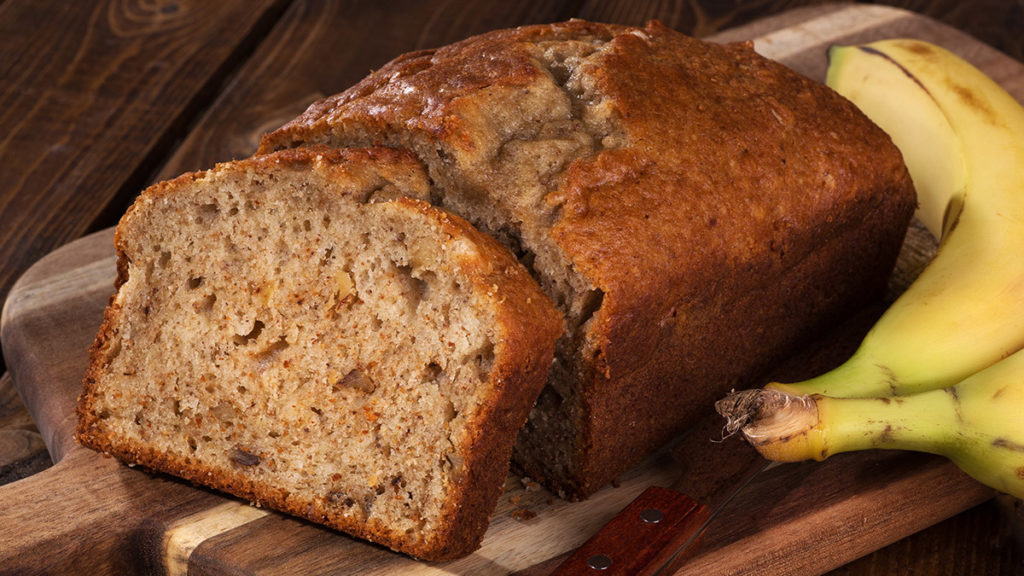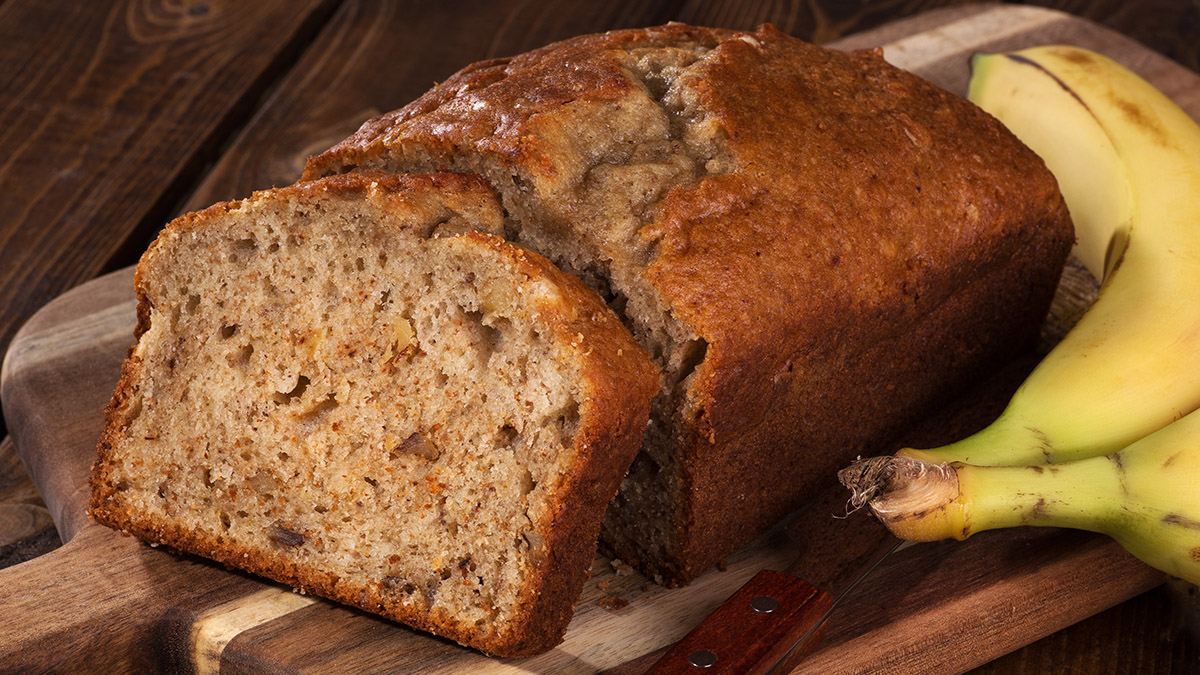 Nostalgia is a major theme for 2022. In that vein, Cheryl's is reviving an old favorite for a limited time this January: its Frosted Banana Walnut cookie.
Mortensen understands why this variety is so popular. "It's like that fresh-baked morning breakfast bread," she says. "It's got the banana flavor and walnuts; it's very satisfying. Our vanilla frosting on top is just amazing."
These new and nostalgic flavors mean Cheryl's can offer a greater range of options than ever before. "This year, we'll see much more gift variety because we're able to include more flavors," Jaggers says. "So, for example, we have a cake-themed cookie box that will include the red velvet cake cookie, the carrot cake, and the banana walnut."
Sounds like a gift anyone would be happy to find on their doorstep.