Our homes aren't the only place that could use a little décor to help create a peaceful and serene environment — our place of work can benefit from the same. Aside from hanging pictures with positive sayings and decorating our desks with photos of family members, having plants throughout the office can also make us smile. Not only can they make you feel good, but studies have shown that employees are more productive when workplaces are decorated with some indoor office plants. 
Could your office use a pick-me-up? Skip the daily coffee runs and get yourself one of the best plants to do just that.
Bamboo
We love using bamboo around the office due to the calming effects it has on work spaces. It's also known to clean the air, which is another added bonus for your health. These bamboo plants are the perfect size for that space on your desk that appears to be rather empty, and, in addition to the health benefits you experience, you may even find that one brings you a bit of good luck throughout your work day too.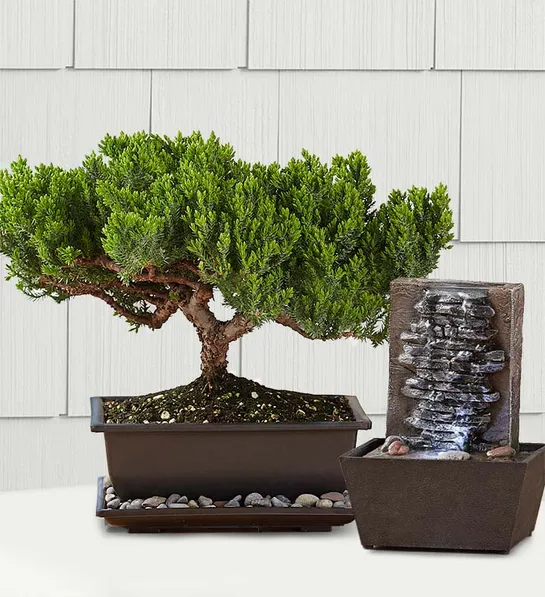 Bonsai
Indoor bonsai will need some sun in the morning, so if your office has south- or west-facing windows, these are an excellent choice to place on the sill. Maintenance is on the simpler side for indoor bonsai, as they tend to respond best when being watered every two or three days rather than every day.
Cactus
This cactus dish garden is perfect for the office, mainly because of its size. No larger than a paper plate, one of these can fit just about anywhere, but we recommend using one for your desk if your individual work space could use some enhancements — just be strategic about where you put it so that no one who comes to visit you gets stuck by it. These cacti and succulents can survive in low light and no light with very little water, making them a great office plant for any new plant parents who tend to take lots of vacation.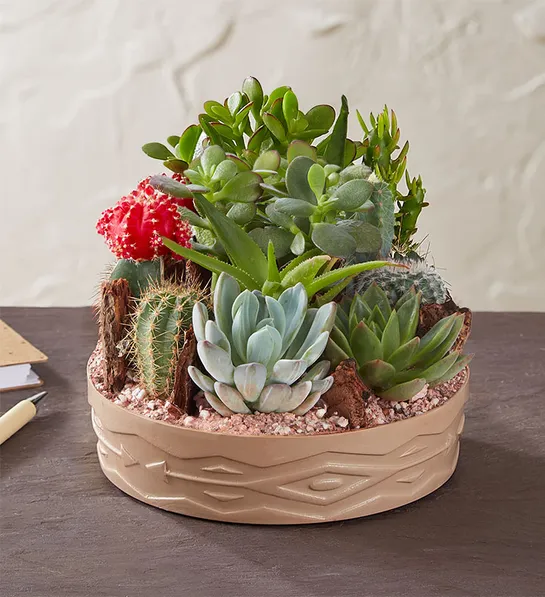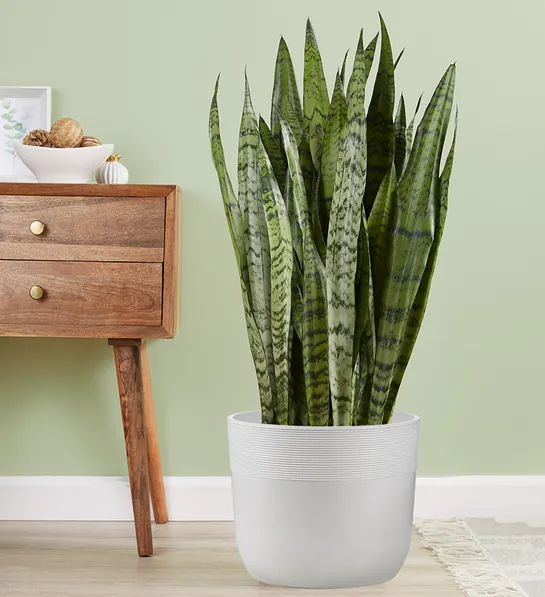 Snake plant
Sanseveria Zeylanica, aka snake plants, are a showstopper in any office that could use some brightening up. This office plant grows straight up with a glossy, speckled leaf and is extremely low maintenance — you'll love this plant if your motto is "Work smarter, not harder." Snake plants are susceptible to root rot, so watering only every three or so weeks is ideal. They also tolerate all types of light as long as it's not direct (which you rarely get near a desk anyway — unless you have the corner office), making this versatile plant a must for any cubicle in need of some edge.
Orchid
Orchids, the 2023 Flower of the Year, prefer filtered light rather than direct sun, so they're perfect for spaces that are out of the way of the sun's rays. We suggest using these to brighten up a corner of your office that's a bit darker than the rest of your work space. They also only require watering about once or twice a week, so maintenance won't be too difficult.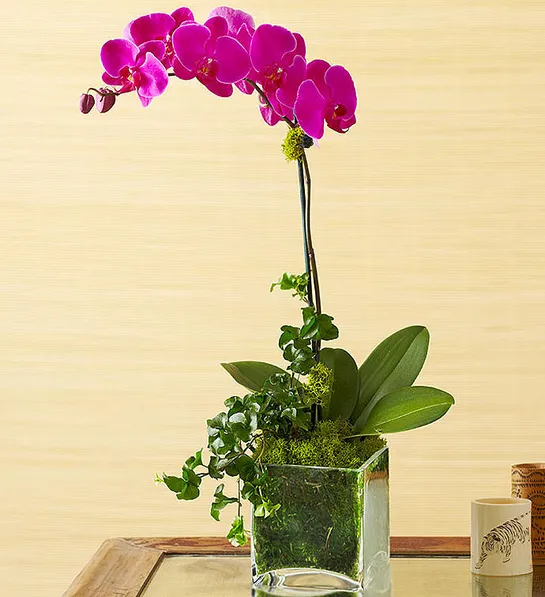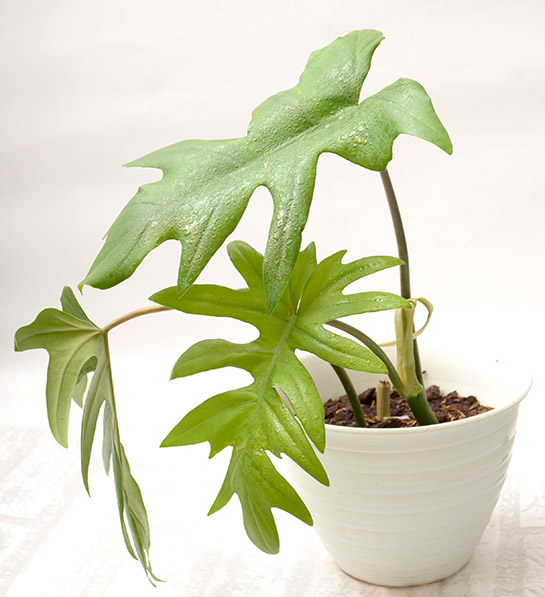 Philodendron
Philodendrons are ideal for office environments since they're relatively easy to grow and can tolerate a ton of different conditions. They're usually OK even with just occasional care. If this sounds like something you're interested in, a sandstone garden would be a great choice. It includes a mix of green plants, including silver philodendron, and is the perfect size for a desk, ledge, or shelf.
Peace lily plant
When you're going to spend 40-plus hours a week in your office, keeping calm is key. A peace lily plant can help with that, and it comes with the bonus of being able to clean and purify indoor air. Keep your peace lily away from cold, drafty windows and out of direct sunlight for best growth results. Peace lilies are an especially good office plant because they can tolerate periods of drought, so they'll forgive you if you forget about them while you focus on a project deadline.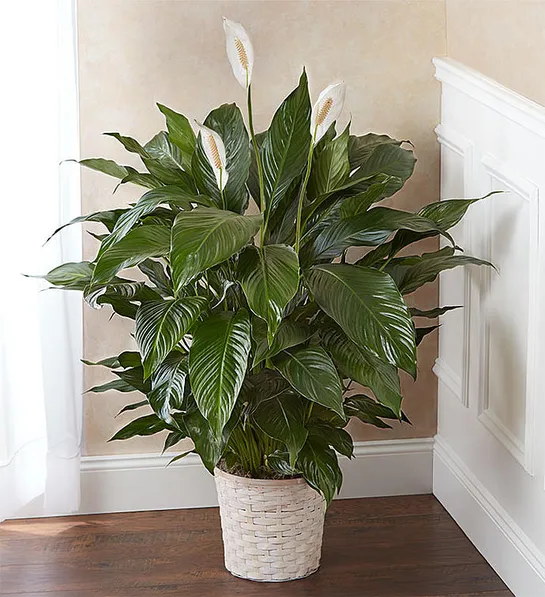 ---