All the mouthwatering recipes in our series "The Main Ingredient" have one thing in common: They all contain cookies.
You already know that Cheryl's buttercream frosting is scrumptious enough to eat straight out of the tub. But wanna know an even better way to enjoy that soft, sugary goodness? Dipping it in chocolate, of course! Check out this easy buttercream truffles recipe and find out how you can turn your favorite icing into bite-sized pieces of chocolate heaven!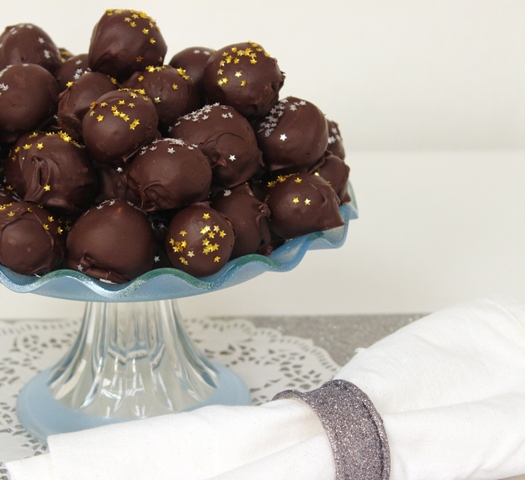 What You'll Need
2 (or more) tubs Cheryl's buttercream frosting in your favorite flavors
2 12-ounce bags dark or semisweet chocolate chips
Sprinkles or other toppings (optional)
Directions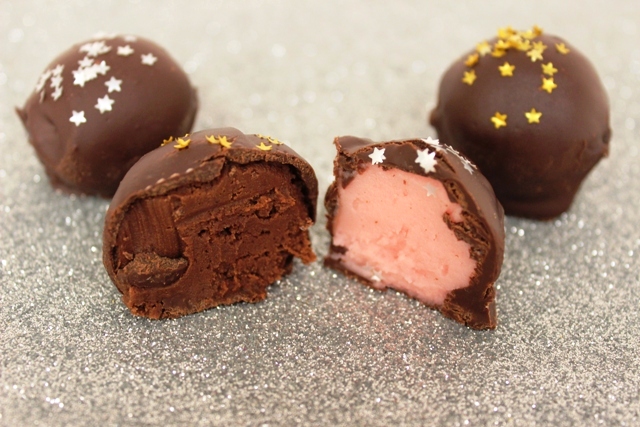 Refrigerate the buttercream frosting until it's hardened but still moldable. Using a spoon, scoop out a teaspoon of frosting and quickly roll it into a ball with your hands. Repeat until you've used up the entire tub of frosting. Place all the buttercream balls onto a cookie sheet lined with wax paper and place them in the freezer for a half hour.
While the buttercream balls are in the freezer, place the baking chocolate into a microwave-safe bowl. Microwave the chocolate until it is completely melted, stirring the chocolate every 30 seconds.
Using a fork, dip the frozen buttercream balls into the chocolate and place them back onto the cookie sheet. (Do it quickly so the buttercream doesn't melt!) Top the truffles with sprinkles or any other topping of your choice. Freeze the truffles again until the chocolate coating has hardened.
You can even add some extra flavor and texture to your truffles by topping them with an exciting garnish like crunchy coconut, crushed almonds, or cookie crumbs. Prop them up on a pretty cake platter, and you have a gourmet dessert that's perfect for any occasion!
How will you create your own sensational bonbons out of your favorite icing flavors?