We'll show you how to tap into your passion for making all kinds of fun and inventive creations in our "Get Crafty" series. These Easter crafts are fun for the whole family and will keep everyone's spirits up for the egg hunt and other Easter activities.
Bunnies are cute, cuddly…and delicious. No, we don't mean the kind you put in stew (although we're not going to stop you from making some if that's the way you like your rabbit) but the kind you fashion out of pancake batter, like the one in the recipe below.
These Easter Bunny activities are a great way to start Easter morning. Give the kids a set of bunny ears to decorate while you cook up yummy Easter Bunny pancakes for the whole family to eat.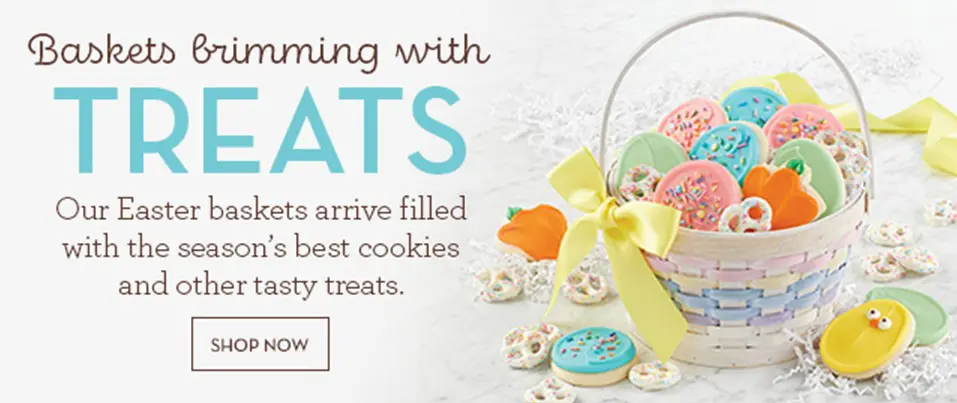 What are you waiting for…hop to it!
Make-your-own bunny ears
Dress up like the Easter Bunny by creating your very own bunny ears to wear! Our custom bunny ears template is easy to download and design any way you want. You can even turn this activity into a decorating contest, with prizes for the most ingenious ears.
You'll need:
A4 printer paper
A home printer
Crayons, markers, or colored pencils
Easters stickers, glitter, and other decorating supplies
Scissors
Scotch tape
Prizes
Directions
Download a copy of our Easter bunny ears template for each member of your family. Decorate the bunny ears and headband strip with crayons, markers, or colored pencils. Add some sparkle with glitter, Easter-themed stickers, and any other decorating supplies you have handy. The only limit is your own creativity!
When you're finished, carefully cut out your bunny ears and headband along the dotted lines. Wrap the bunny ears around your head like a crown, measuring with the additional headband as needed for extra length. After adjusting the fit of your bunny ears, trim down the headband to the correct length, and then tape it to the bunny ears for a secure it.
Finally, don't forget to take pictures or videos of you and your family hopping around like the Easter Bunny to post on social media.
'Ears to a happy Easter!
Easter Bunny pancakes
This recipe for Easter Bunny pancakes is as fun to make as it is to eat. Serve them to the kids on Easter morning or put them out as part of an extravagant Easter brunch.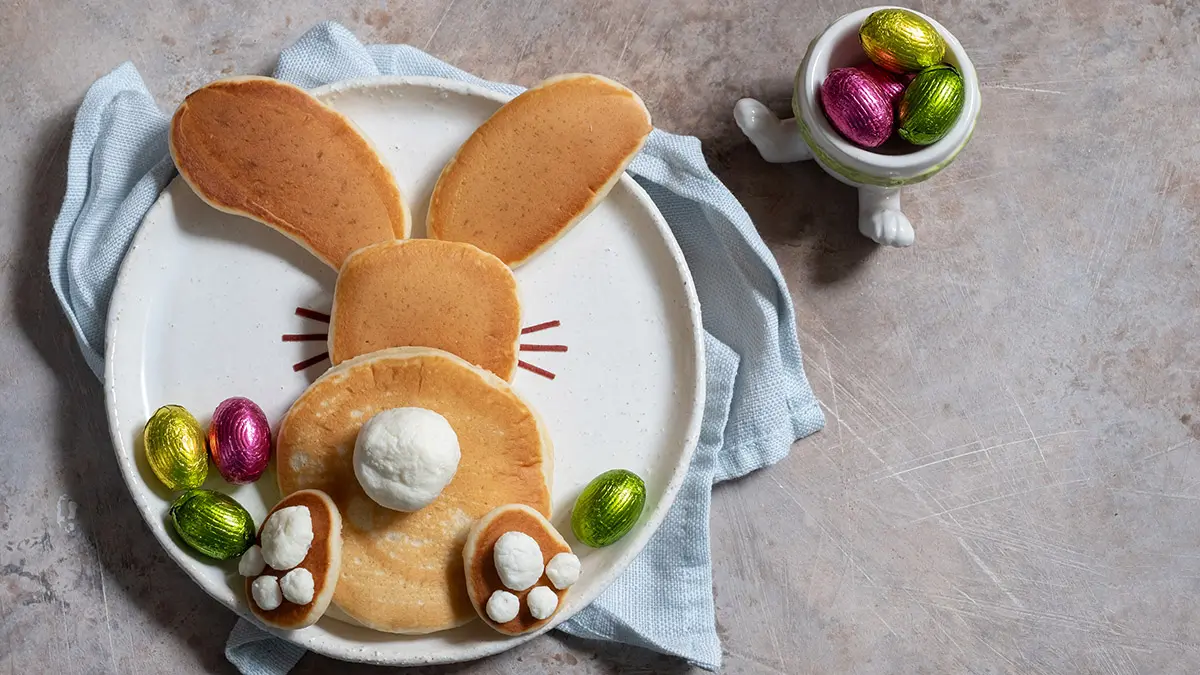 Easter Bunny Pancakes
Ingredients
2

cups

all-purpose flour

2

teaspoons

baking powder

¼

teaspoon

salt

1

tablespoon

sugar

2

eggs

1½ to 2

cups

milk

2

tablespoons

melted and cooled butter, plus unmelted butter for cooking

Whipped cream or butter

Fruit to garnish, such as strawberries or blueberries

Chocolate syrup

Maple syrup
Instructions
In a bowl, mix together the dry ingredients.

Beat the eggs and 1½ cups milk in a separate bowl.

Add the eggs, milk, and 2 tablespoons of melted cooled butter to the dry ingredients. Mix the batter enough to moisten the flour. If the batter seems thick, add a little more milk.

Heat a skillet to medium heat.

Place 1 to 2 teaspoons of unmelted butter on the skillet.

When the butter starts to foam, ladle the batter onto the skillet, making various pancake shapes for the bunny ears, head, torso, and paws.

Flip pancakes after bubbles rise to the surface, about 2 to 4 minutes. Cook until the other side is lightly browned, about 2 to 4 more minutes.

Drizzle chocolate syrup on the plate to form bunny whiskers.

Arrange the pancakes on a plate to form your bunny, and then top it off with a dollop of whipped cream or whipped butter for the tail and paw pads.

Garnish with fresh fruit, serve with maple syrup, and enjoy your Easter brunch!