Our series "A Gift for Giving" walks you through how to show your generosity and thoughtfulness to all the special people in your life.
From September to June, the classroom serves as a second home, with the teachers being the authority figures parents trust to instill knowledge into their beloved children. Send a sweet "thank you" with these end-of-school-year gift ideas from Cheryl's Cookies.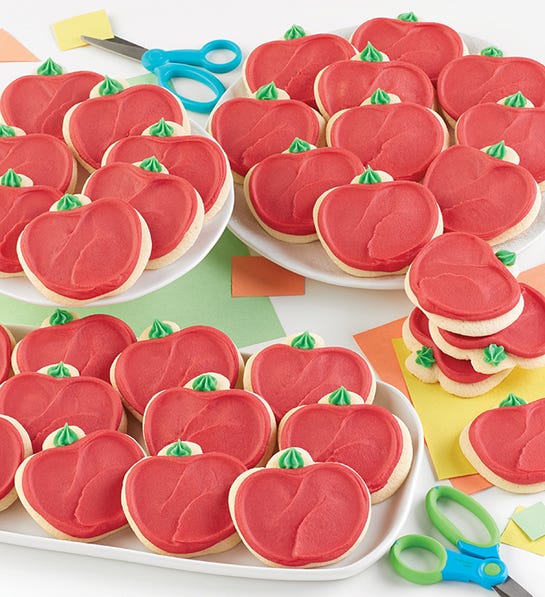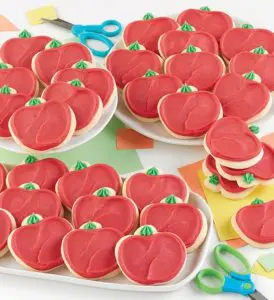 Thank-you gift for teachers from an individual
Apples and fruits may be the go-to gift for teachers, but we guarantee your favorite instructor will be even more impressed with their favorite fruity treat in cookie form. Our bow boxes come in buttercream frosted apple, strawberry, and peaches and cream varieties that are sure to impress and put you in the running for teacher's pet.
Thank-you gifts for teachers from a group
If you're looking for a wow-worthy gift to send from a class or group, choose one of the generous cookie and dessert gift baskets, filled with an assortment of sweets, sized for sharing. Include a photo of the whole class for an added keepsake the teacher can hold onto forever.
Thank-you gifts for student teachers and aides
Your child's main teacher may be at the forefront of all the lessons and activities, but don't forget those aides and student teachers who help with the day-to-day tasks and are just as vital to the learning experience. Send the unsung heroes of the classroom a vibrant and sweet gift from our Happy Face Cookies Collection — they're sure to put a smile on their faces!