Find out fascinating facts and interesting tidbits about cookies and the ingredients found in them in our series "Inside the Dough." Discover some sweet surprises, delicious details, and frosted facts about buttercream, one of the most popular and versatile dessert toppings around.
Whether you are a sweets fanatic or someone who only indulges on special occasions, you have undoubtedly encountered the creamy, velvety goodness that tops cookies, cakes, and delightful treats of all varieties. We're talking about buttercream, that iconic topping that's smeared, piped, or layered on your favorite desserts.
Steve Konopelski, a pastry arts chef instructor at Auguste Escoffier School of Culinary Arts, waxes poetic about this favorite of frosting lovers. "Buttercream can play a couple of different roles with desserts," he says. "That soft, creamy texture pairs well with the delicate crumb of a cake." Even the form of buttercream offers something special, according to Konopelski, who sees it as "allowing us to create movement, shape, and design."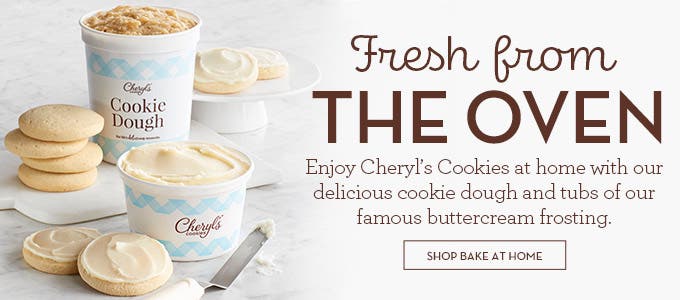 Adored as much for its texture as for its taste, buttercream is a mainstay on the dessert scene, and has been for quite some time.
The discovery of buttercream
The first recorded use of frosting was in 1655, setting the stage for future culinary innovations like the frosted wedding cake and, some 260 years later, buttercream.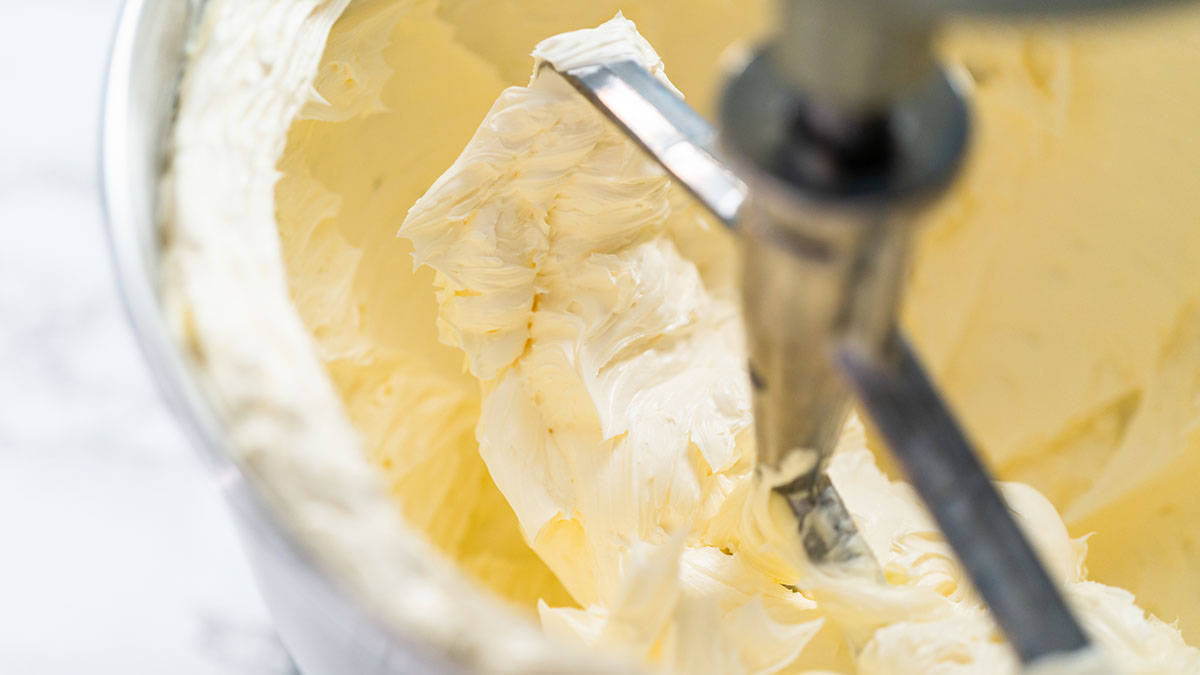 Buttercream took the baking world by storm in 1915. Konopelski credits Germany as being the pioneer of it, with the fluffy, sweet coating quickly becoming a household standard by the 1940s.
Its relatively recent rise to prominence and rapid growth can be attributed to a few different factors. Most buttercream recipes contain some combination of the same basic ingredients: butter, sugar, milk, and vanilla extract. Also, the widespread availability of butter, in particular — which was not always easy to procure or afford — as well as the advent of refrigeration helped buttercream grow in popularity, Konopelski explains.
Now, thanks to these developments, you can find buttercream in almost every bakery, grocery store, and dessert cookbook. You can even buy it prepackaged and ready to eat!
Types of buttercream
Buttercream comes in many varieties. (The exact number varies depending on who you ask, but most bakers will tell you there is between six and eight.) While each possesses similar traits, they all offer slightly different takes on the classic recipe and are used in distinct ways.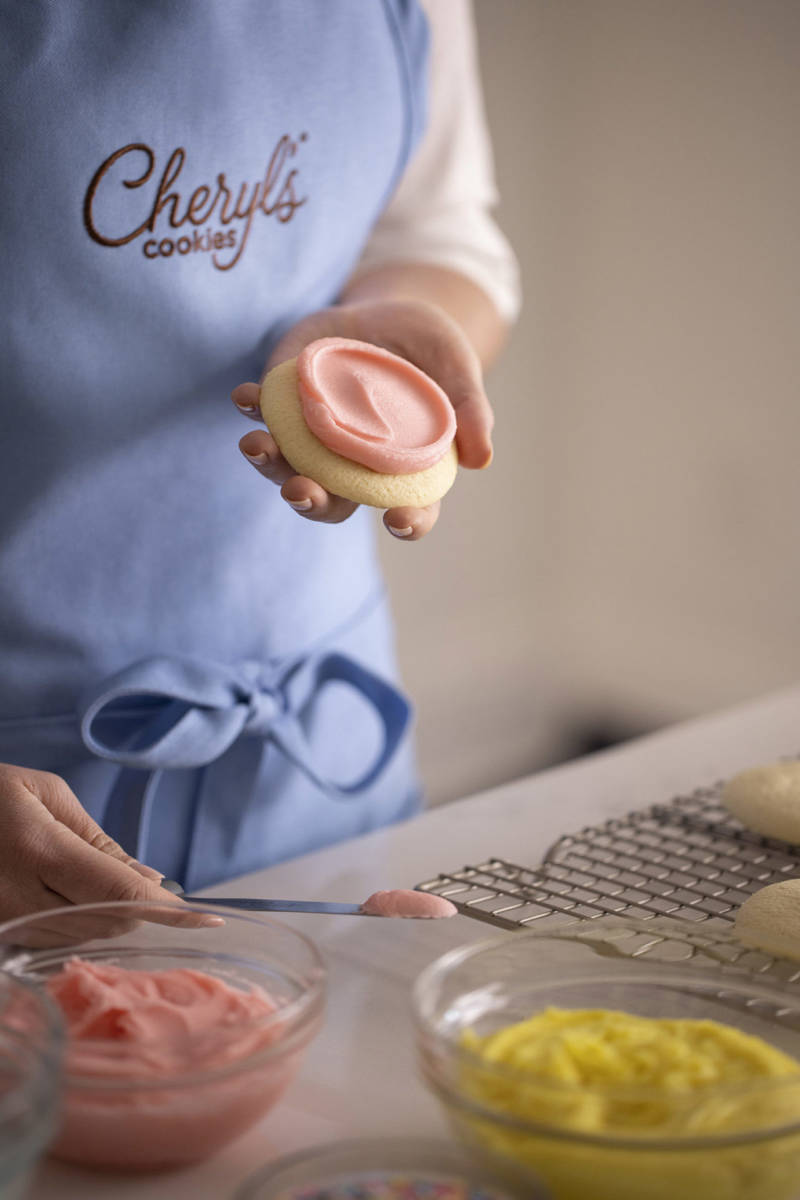 American buttercream
The version of buttercream with which most people are familiar is American buttercream. Quick and easy to make, this version requires only butter, confectioner's sugar, and vanilla extract. With its spreadable texture and ability to be piped, American buttercream is ideal for decorating your desserts.
To make American buttercream, soften the butter and slowly mix it until it is whipped. Once the butter is the right whipped consistency, add sugar and vanilla, and mix them until the concoction is consistent and soft.
French buttercream
Custard-like and as rich as you would expect from a form of French frosting, this type of buttercream is a less-sweet alternative to American buttercream.
French buttercream is exceptionally easy to pipe and spread, making it perfect for filling and decorating cakes. It features a distinctly yellow tint thanks to its composition of butter, pasteurized egg yolks, sugar, and vanilla extract.
To make this version, whip the egg yolks until foamy. Next, mix sugar, water, and salt until they reach a syrupy consistency. Then, combine the two with a mixer. Once whipped, incorporate the butter and, finally, add the vanilla extract.
Swiss meringue buttercream
Renowned for its light, fluffy texture, Swiss meringue buttercream is best used for frosting rather than decorating. It is softer and more airy than other forms of buttercream, as well as slightly less sweet.
Making Swiss buttercream is a delicate process. Start by combining egg whites, salt, and sugar in the bowl of a stand mixer, and then whisk the ingredients over a pot of simmering water. Next, transfer the bowl to a stand mixer and, using the whisk attachment, mix until the bowl is cool. Finally, beat the mixture with the paddle attachment while adding butter. Add vanilla and combine thoroughly.
Italian meringue buttercream
Fluffy, silky, and exceptionally suitable for piping, Italian buttercream is another popular variant of the icing. It's more buttery than sweet, and works great as a filling between layers of cakes.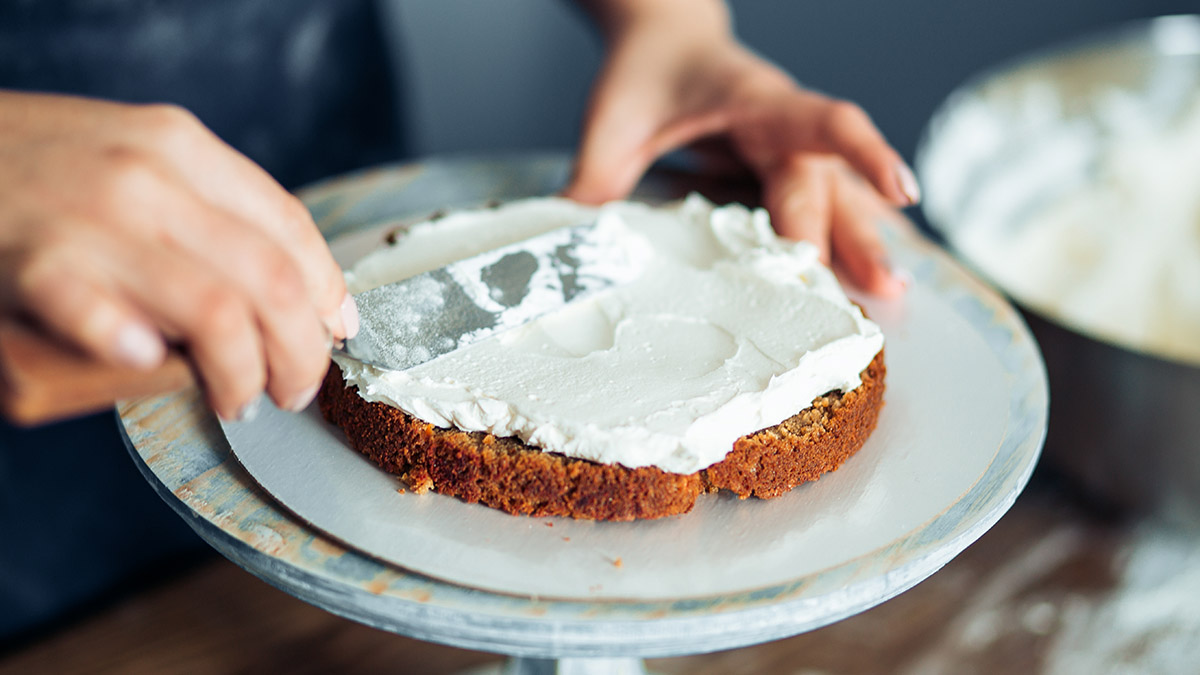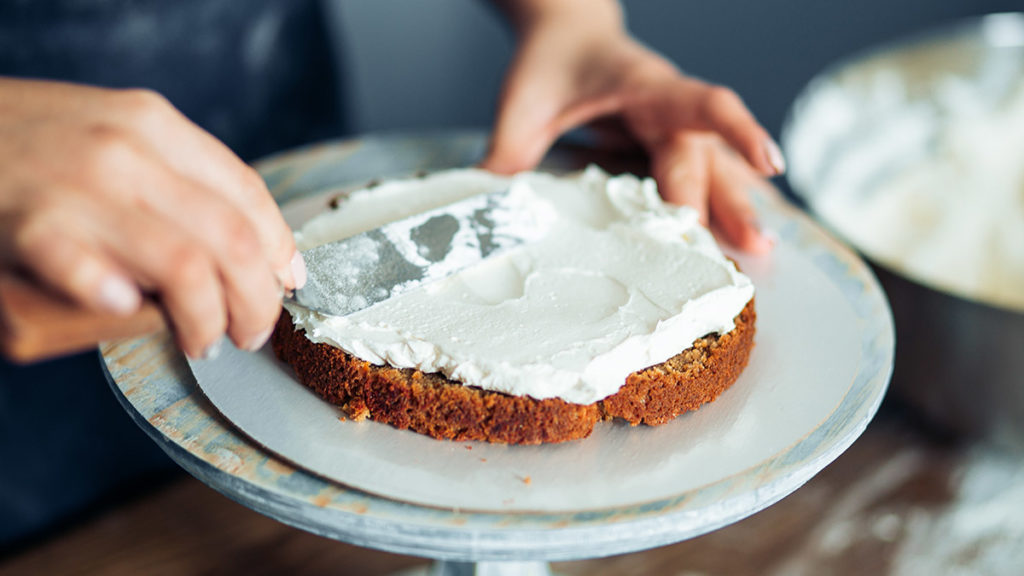 German buttercream
If the word custard sends your taste buds into a frenzy, German buttercream might be for you. As a softer alternative to American and meringue buttercreams, this variety is more buttery and smooth.
Flour buttercream (or ermine frosting)
This frosting actually predates the first true buttercream, but it still belongs in this family due to its similar consistency and ingredients list (sugar, flour, milk, butter, vanilla extract, salt). This lighter, fluffier version of buttercream is the traditional frosting used with red velvet cake.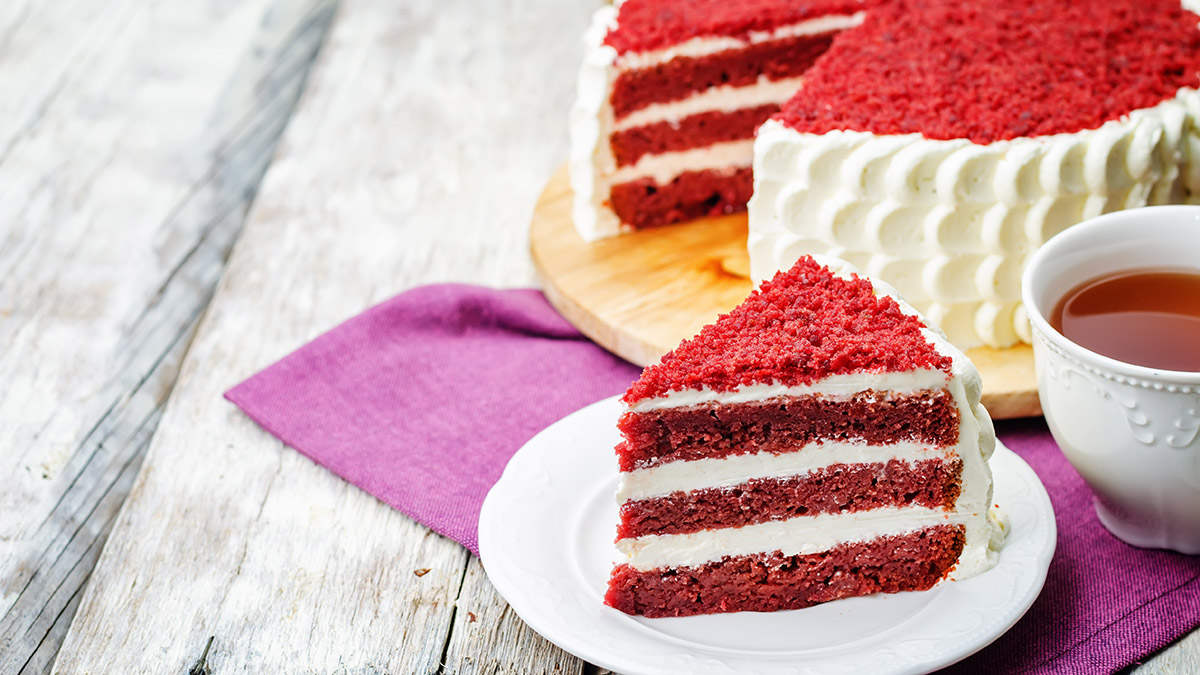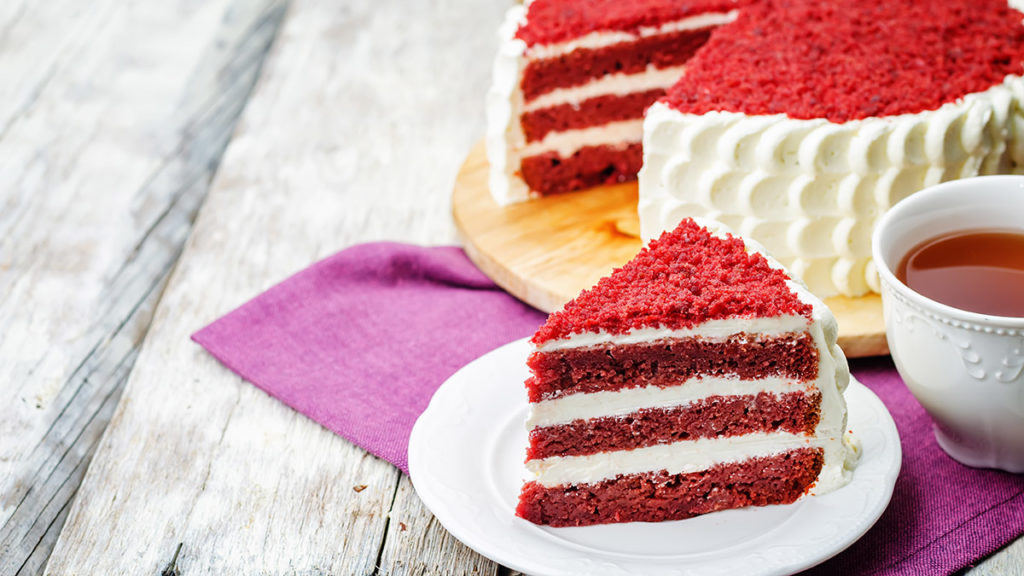 Russian buttercream
With a similar texture to whipped cream, this buttercream is the lightest of all. It features a sweetened condensed milk base that is mixed with whipped butter. Sweet, simple, and scrumptious.
Korean buttercream
Similar to Italian meringue buttercream, Korean buttercream counts cold butter among its ingredients. While a small difference, this alters the texture of the final product dramatically. Korean buttercream has a glossy appearance that is aesthetically pleasing.
The many uses of buttercream
Buttercream is incredibly versatile. It is perfect for layering cakes, decorating cookies, and adding a bit of soft, sweet goodness to baked goods. In fact, you can top or fill just about any treat — brownies, bars, even petit fours — with any of the aforementioned types of buttercream.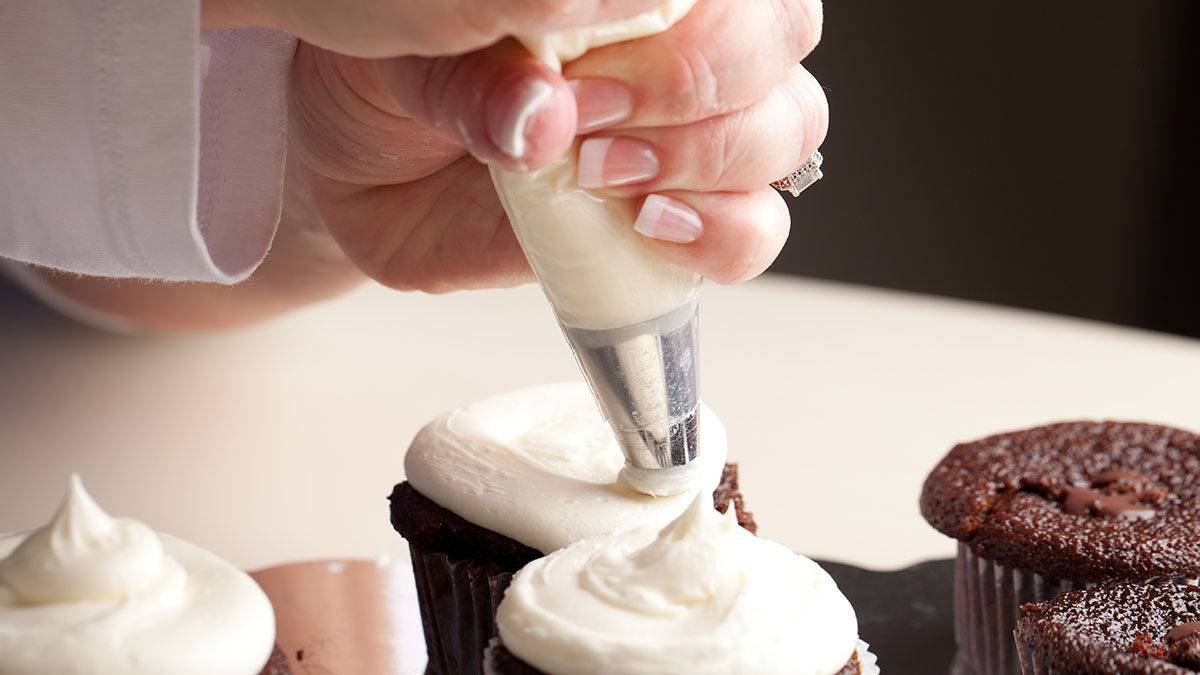 Sometimes, though, you want to mix things up, get creative, and indulge in a new twist on those traditional desserts.
More imaginative applications of buttercream include using it as coating for cake pops and filling for sandwich cookies. You can also employ it as a glaze for baked goods by thinning it with milk, as an ice cream topping by heating it up, or even as a sensible fruit dip by mixing it with cream cheese.
Beyond those applications, buttercream is useful for its consistency and appearance. "Buttercream is the perfect medium for carving," says Konopelski, making it ideal for decorating competitions. Another suggested use for it: On a couple's wedding day, rim champagne flutes in buttercream and then dip them in sprinkles or sanding sugars to add a dash of color to the décor.
In other words, if you can dream it, buttercream can achieve it. The only limit is your imagination.