Our series "A Gift for Giving" walks you through how to show your generosity and thoughtfulness to all the special people in your life.
Our great pumpkins are back!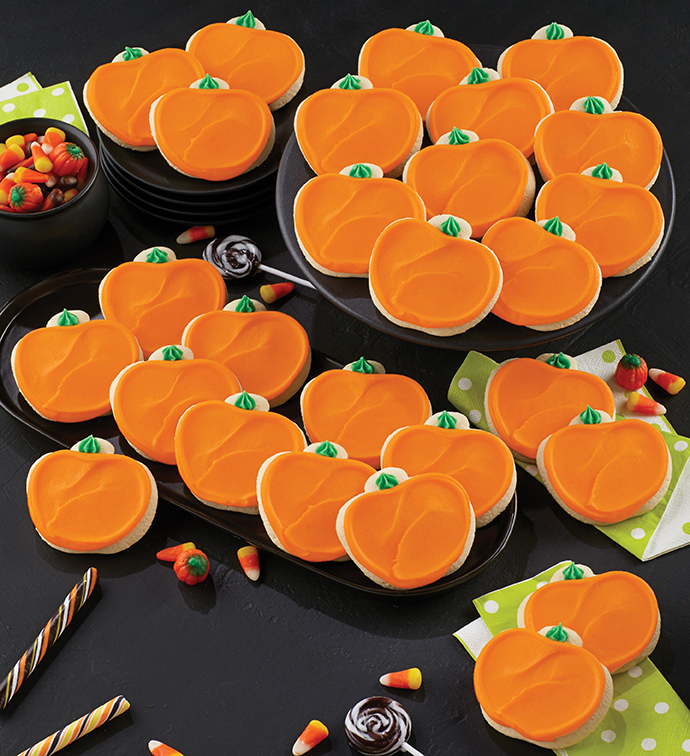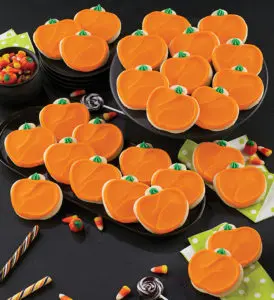 Our buttercream-frosted pumpkin cut-out cookies are pretty much a Halloween tradition. These happy orange cookies with the fabulous flavor come in boxes of 12, 24, 36, 72, 100, and 200, which means you can send a few to friends and family far away, or treat the entire neighborhood or office to a classic favorite. Individual wrapping makes them easy to share. So, go ahead, and be the bearer of the best Halloween treats ever. We're just a phone call away.
Let them know you're thinking of them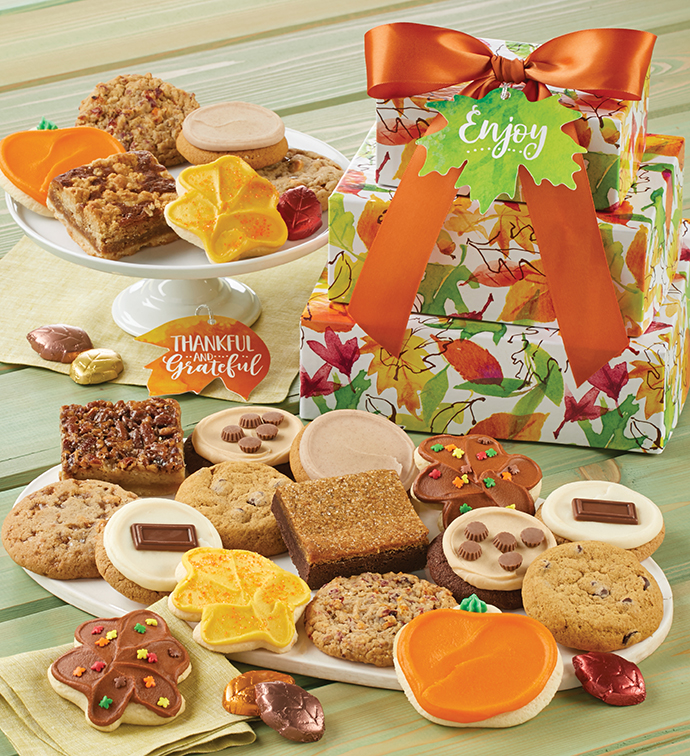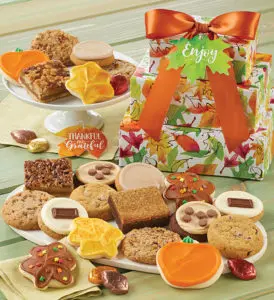 Even if your travel plans to see family and friends have been curtailed this Thanksgiving, you can still let them know you're with them in spirit. We have all sorts of delightful autumn gifts just waiting to be delivered far and wide to ensure they know they're not forgotten.
You've been…ghosted!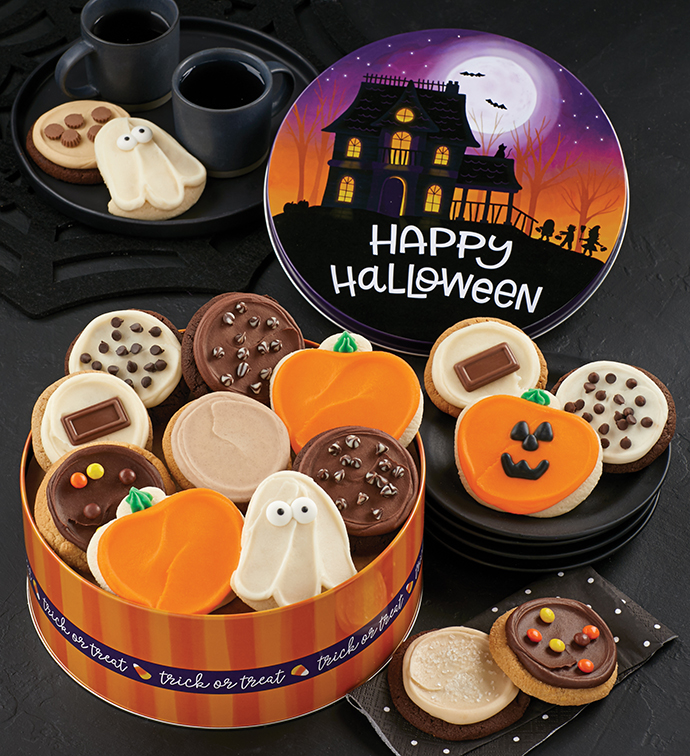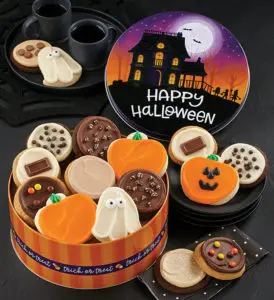 Here are some fun alternatives to trick-or-treating:
Ghost them: If you're familiar with the holiday tradition of "elfing" your neighbors, you'll get the whole idea of "ghosting." No, we're not talking about disappearing with no word. Instead, deliver our fiendishly good, individually wrapped cookies to waiting mailboxes or front steps with a "You've been ghosted" message.
Make your own treats: Our Halloween cookie decorating kit contains 24 unfrosted cut-out cookies and two pounds of vanilla frosting (one pound each of orange and white), as well as spooktacular sprinkles.
Make the most of the other fall-idays
It's easy to get wrapped up in Halloween, Thanksgiving, and holiday planning, but there are still other things to celebrate in October and November. Birthdays, weddings, and other celebrations and milestones all call for delicious remembrances. From our Birthday Party in a Box to our Thank You Treats Pail, we've got all sorts of ways for you to let people know you're thinking of them.