Having company over? In our "Hosting How-tos" series, we'll teach you how to entertain like a pro. Here are four of our favorite unique Halloween party favor ideas to make your festive holiday celebration oh so sweet.
Planning the perfect Halloween party requires equal parts fun, festiveness, and, of course, flavor! Since the party favor is the last thing the guests see and think about, it's arguably one of the most important elements of an event. That's why it's so important to have cool and creative gifts for the guests to take home.
Here are some of our favorite unique Halloween party favors that will sweeten your celebration.
Cookie cards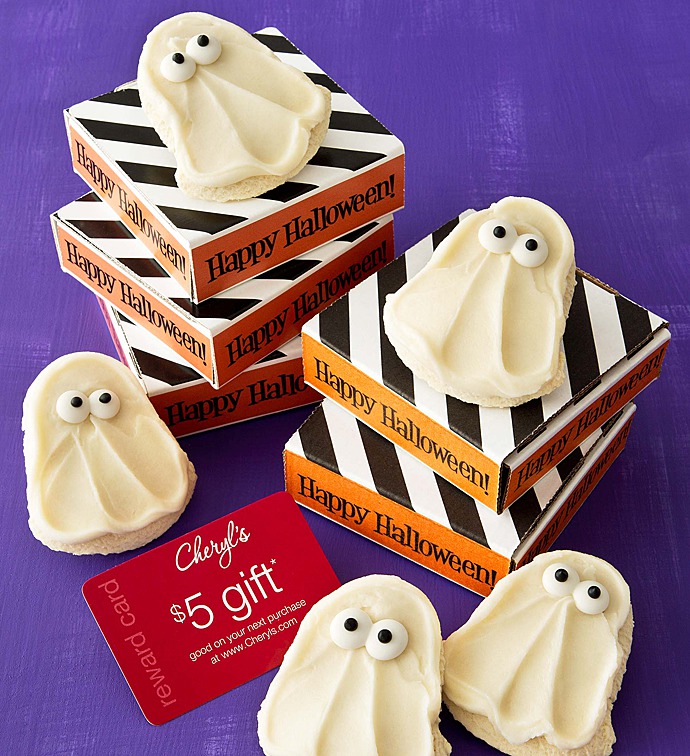 Send guests home with a spooky treat that's fun to eat, like one of our festive Halloween cookie cards! Choose from a variety of faBOOlous designs for the perfect party favor.
Alternatively, you can order a Halloween cookie assortment from Cheryl's. Each cookie comes individually packaged, so you can simply attach a festive bow or ribbon and hand them out as party favors!
Black and orange snacks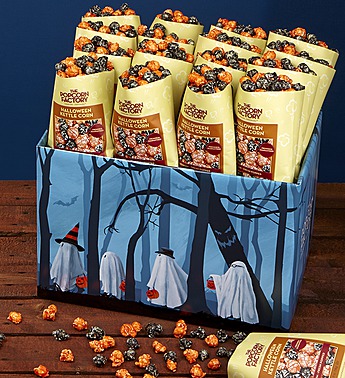 Celebrate the holiday's hottest color pairing — black and orange — by sending uests home with gifts in that color! Choose fun favors in the honorary color like this 30-count Halloween Kettle Corn box from The Popcorn Factory. Add a spooky touch by taping labels with the names of your party guests — with a Halloween twist (i.e Matt becomes "Batt").
Sweet and spooky ornaments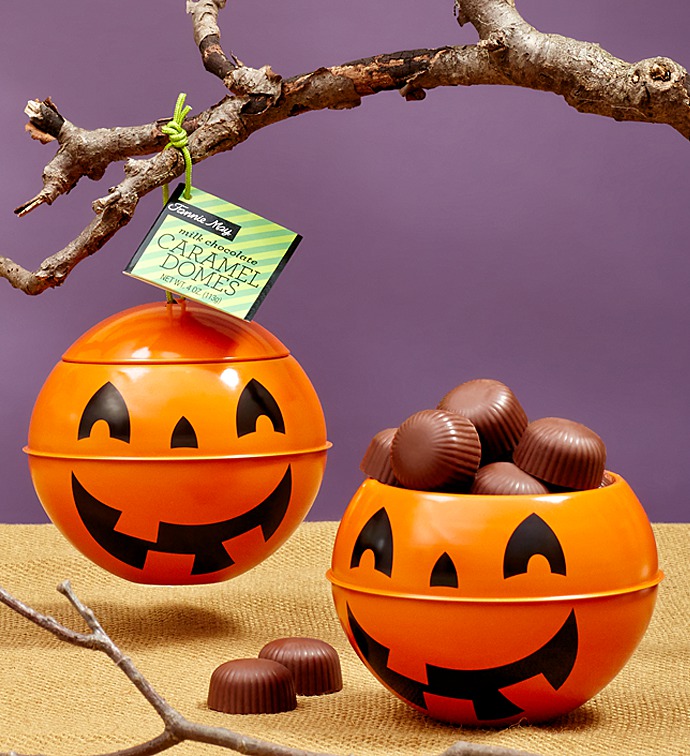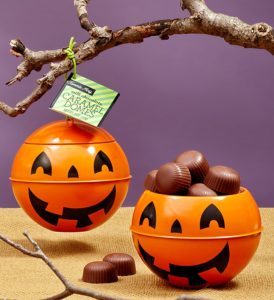 Ornaments aren't just for Christmastime! Fannie May put a Halloween twist on ornaments with adorable chocolate-filled pumpkin tin. Add a festive nametag to easily turn it into a personalized gift they're sure to love showing off.
Caramel apples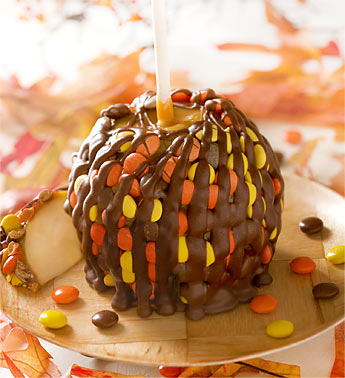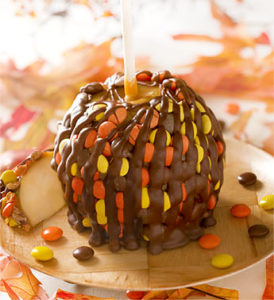 Nothing says fall quite like Caramel apples. The addition of orange and yellow chocolate candies turns the perfect fall treat into the perfect Halloween treat! Throw these beauties in a festive dessert box or bag and send guests home with a gift they won't want to wait to sink their teeth into.
Halloween hot chocolate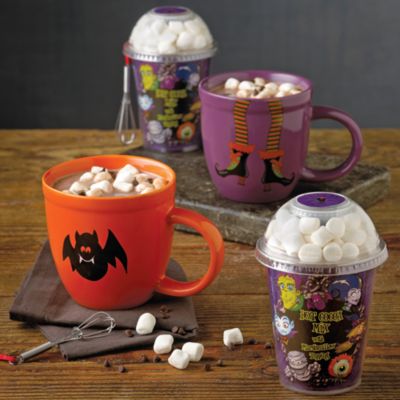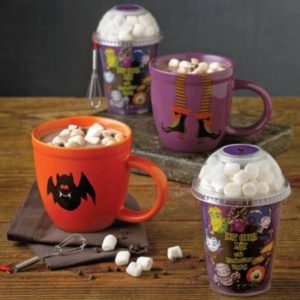 Heat things up at your spooky soiree by sending guests off with a ready-to-mix hot chocolate kit, like this gift set from Harry & David — sure to please even Count Choculate!