Our series "Get Crafty" gives you the inspiration for creating inventive DIY projects during the holidays and year-round. Switch things up this year and, instead of candy, give out these boo bags filled with cookies and popcorn.
The first rule of Halloween is to have fun. The second rule of Halloween, in this or any time, is be safe. We have a way to check both of those boxes (and maybe to also become the talk of the neighborhood).
Introducing these homemade boo bags, made up entirely of products from Cheryl's Cookies and The Popcorn Factory. They make for a great way to pass out delicious Halloween treats and to do so in a socially distanced manner.

How to make boo bags
Follow these step-by-step instructions on how to make boo bags, and you'll be on your way to becoming the most popular house on the block.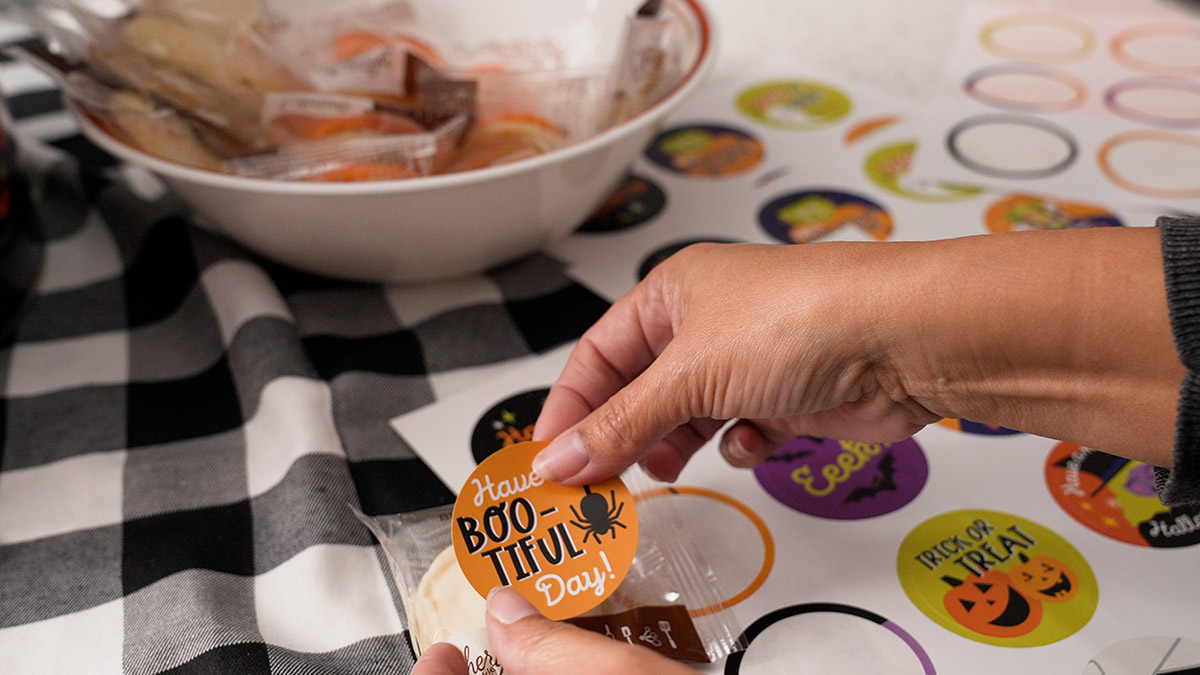 Get a tin of Halloween-themed popcorn. Eat all of its contents.
Wash out the tin.
Break out your Trick or Treat Cookie and Sticker Kit and individual bags of popcorn, and get to work affixing stickers to the packages.
Fill the tin with the cookies and popcorn, and set it outside your front door.
Wait for the squeals of delight as trick-or-treaters find a spooky surprise waiting for them.
Easy peasy, demon squeezy.
Enter the 'My Favorite Things About Halloween' sweepstakes
We're not quite at the season of giving, but we figured, what the heck, let's get a head start on spreading the spirit of generosity. Enter The Popcorn Factory's "My Favorite Things About Halloween" sweepstakes on its Instagram page, and you could win fa-boo-lous prizes.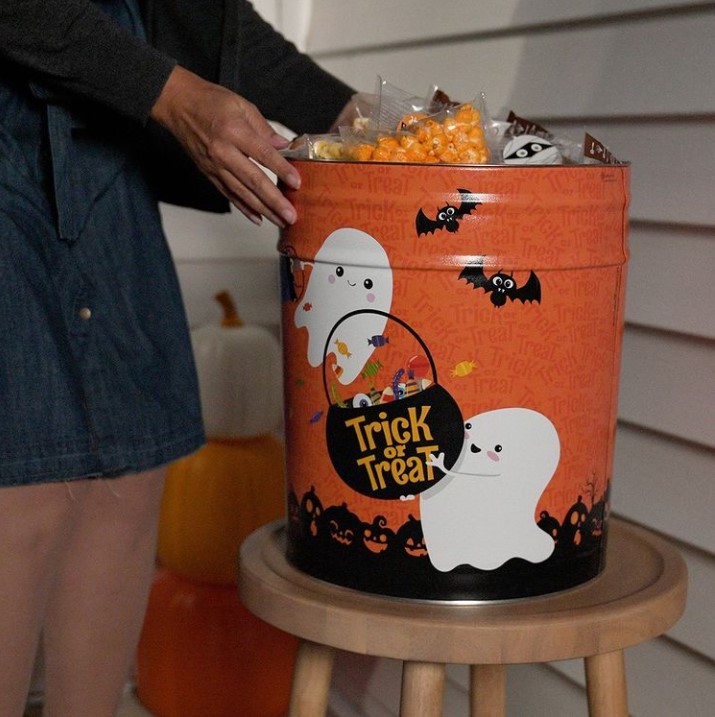 Here's what you need to do:
Follow The Popcorn Factory on Instagram
Like the sweepstakes post (dated Oct. 27)
Reply to the sweepstakes post in the comments by letting us know what "your favorite thing about Halloween" is and including #sweepstakes
Three winners will be randomly selected. Each winner will receive a prize package of a $100 gift card redeemable across the 1-800-Flowers.com, Inc. family of brands as well as a Boo To You Gift Tower.
Good luck, and happy Halloween!