Our series "A Gift for Giving" walks you through how to show your generosity and thoughtfulness to all the special people in your life.
Whether they are deployed for two months or two years, our service men and women do some of the hardest jobs imaginable. And while these brave soldiers are overseas or stationed right here in the United States, they're sure to miss the comforts of home from time to time. If you want to remind them of how much you are thinking of them, sending them a care package is a great way to stay connected and show your support.
Thanks to the international shipping offered by 1800Flowers.com, you can skip the post office and send everything you want to just about anywhere in the world. And when you order from Cheryl's Cookies, as well as Harry & David and The Popcorn Factory — two other brands in the 1800Flowers.com family — you get free shipping to APO and FPO addresses.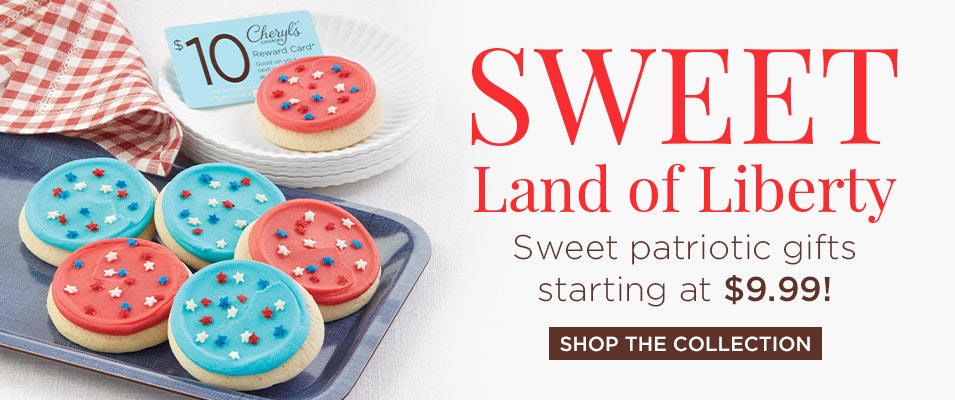 Here are eight gift ideas to send to our brave service men and women: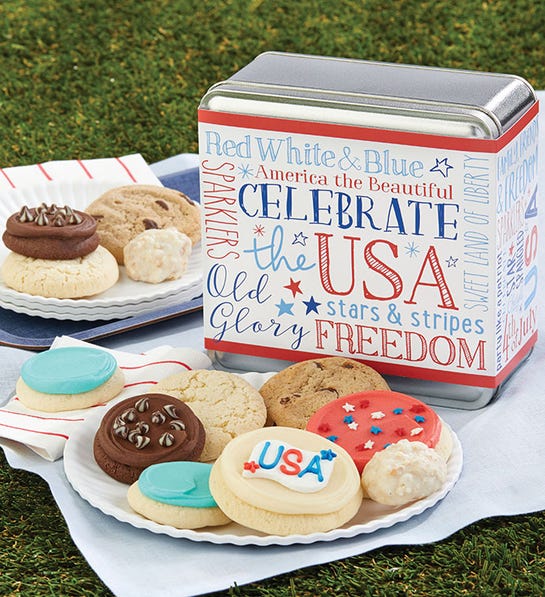 Cookie Assortments
Show your support while treating your loved one to some delectable baked goods by sending them a batch of Cheryl's signature buttercream-frosted cookies. You can make the shipment extra festive by choosing one of four USA-themed tins containing cut-outs decorated with red, white, and blue frosting and sprinkles. These are sure to bring a smile to the face of anyone who receives them!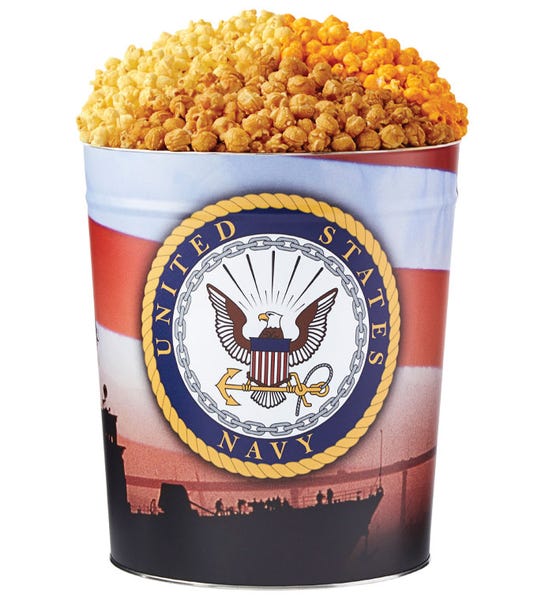 Popcorn Tins
We've got the perfect way to show your appreciation for the active service member in your life, and to satisfy their snack craving: a military-themed popcorn tin from The Popcorn Factory. No matter what branch of the armed forces they're in, there's a tin that's just right for them. All gifts come with at least our three classic flavors (butter, cheese, and caramel), and some have additional varieties such as white cheddar and cookies & crème.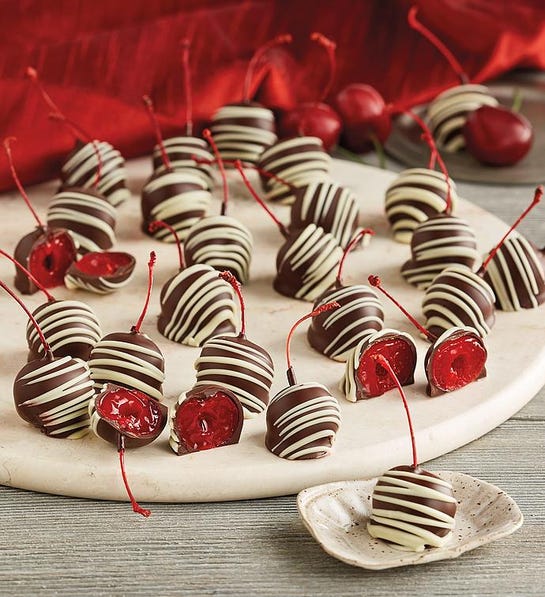 Chocolate & Sweets
If confections and sweets are more their thing, then Harry & David has plenty of chocolate and candy baskets for you to send. From truffles to chocolate-covered cherries to dipped and drizzled strawberries, you're sure to find a delicious treat they'll love!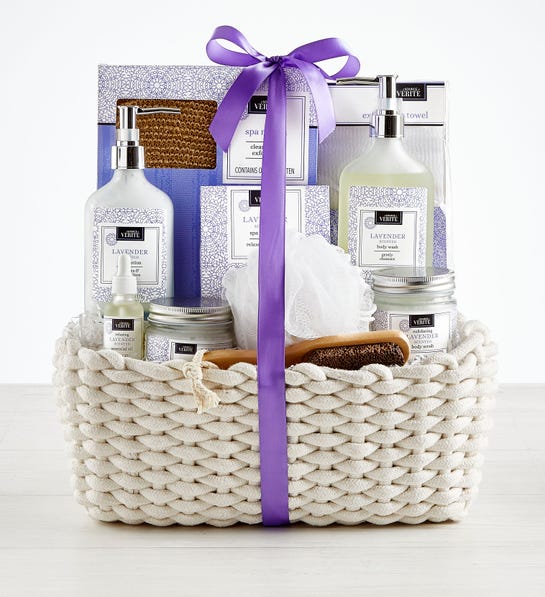 Personal Care Items
Personal care items are always a plus for someone living away from home. While these items are often found on the base, sending something like a luxury spa basket will bring your soldier a little extra comfort.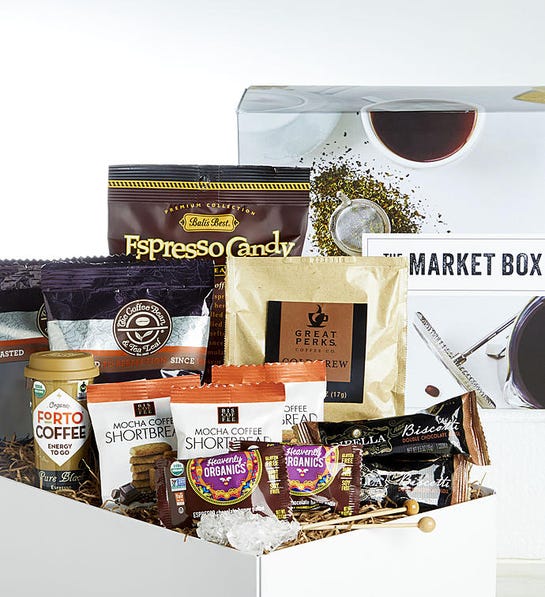 Tea and Coffee Baskets
U.S. military members have shown a collective affinity for coffee since at least as far back as the Civil War, so imagine how elated they'll be when you surprise them with one of these gift baskets! Some of these sets also come with snacks that provide the perfect complement to the hot beverages they'll be sipping as they relax and unwind.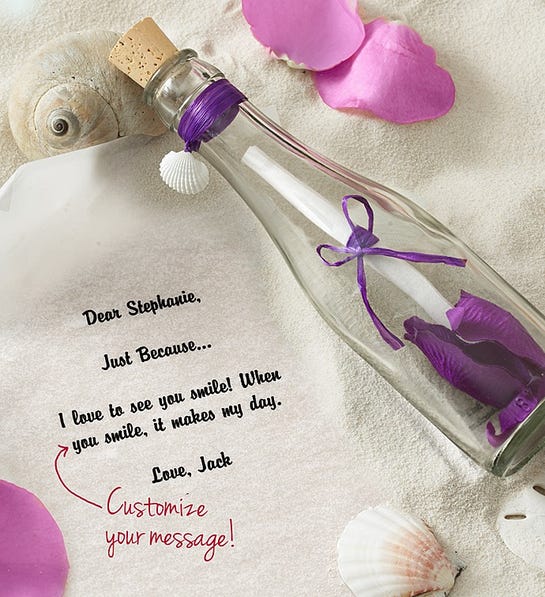 Message in a Bottle
Instead of sending a traditional letter in the mail or an impersonal email, why not change things up by expressing how you feel with a message in a bottle? Whether it's for a special occasion, like a birthday or anniversary, or just because you're thinking of them, these unique keepsakes are something they are sure to cherish while deployed.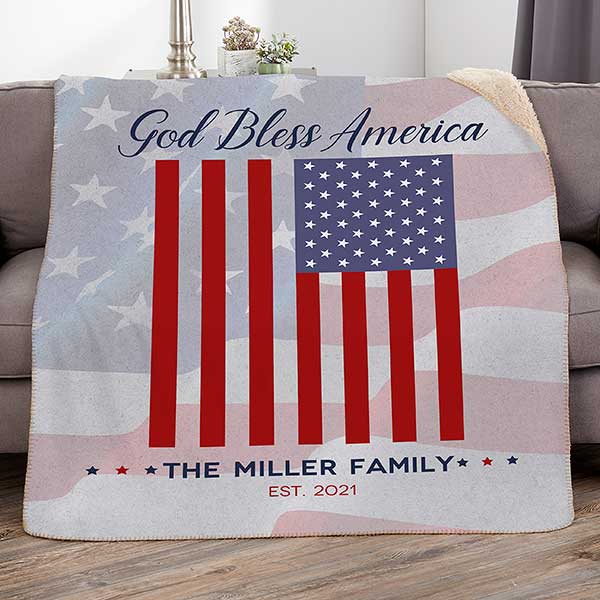 Personalized Keepsakes
A personalized keepsake is the perfect gift for someone who's been away from home for a long time. A custom blanket with your names on it or an engraved photo frame is definitely something your loved one would adore, especially as long as you're apart.
Create Your Own Care Package
You can always get creative and send your own custom-made care package. Along with some sentimental letters and pictures, throw in a few extra surprises, such as:
Moose Munch: This isn't your average popcorn. Moose Munch has a delicious assortment of flavors ranging from classic caramel to s'mores to peanut butter.
Thank You Personalized Chocolate Box: What's the only thing better than getting a thank-you card? Well, being told you're going home is certainly up there, but not far behind that is a thank-you box of chocolate! With our personalization services, you can inscribe your own message on the box, which contains 45 pieces of premium Belgian chocolate.
Good Day Socks: We all know how important it is for military members to take care of their feet, so something as simple as a fun pair of socks can make any soldier's day. Whether you send patriotic American flag socks or ones adorned with smiley faces, these socks will make the recipient's day a little brighter.