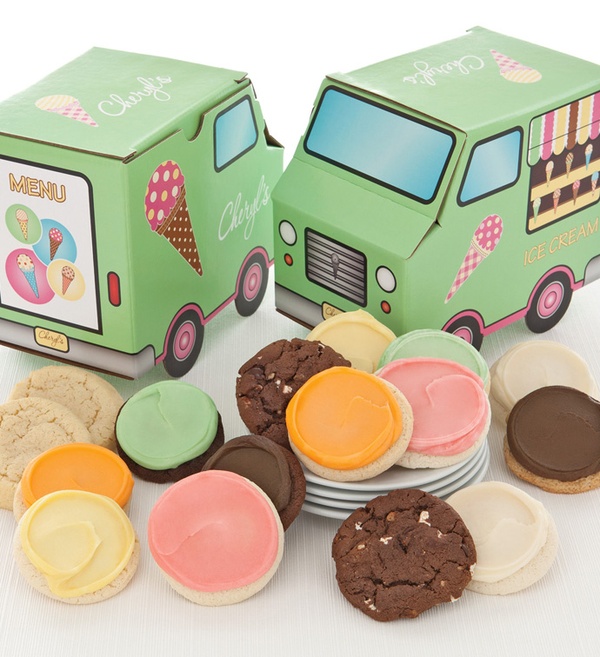 Welcome back readers,
We love July! The sun is shining, there are tons of cookouts to go to, and most importantly: it's National Ice Cream month. This summer, we've released our all new Ice Cream Cookie Collection, with flavors and designs reminiscent of all those childhood summers chasing down the ice cream truck or trying to finish your ice cream cone before it melts! This is one of our most favorite creations yet and we know you'll love our new Ice Cream Cookie flavors as much as we do.
Indulge in these new flavors below:
Buttercream Frosted Strawberry Sugar Cookie: Inspired by the summer season strawberries, ripe for picking and enjoying during the long summer months. This sweet, soft and chewy sugar cookie is generously topped with a rich strawberry buttercream frosting. Just as delicious as our signature buttercream cookies, but with a NEW and refreshing combination perfect for summer!
Mint Chocolate Chip: Refreshing mint and decadent chocolate combined to form everyone's favorite after dinner treat! Classic ice cream flavor as a buttercream frosted cookies—double chocolate cookies provide the soft base for the creamy cool mint buttercream.
Vanilla Malted: No shake or straws necessary to enjoy this favorite malted flavor! Chewy, rich and unique—this cookie has malted milk powder for richness and flavor. Real vanilla and butter further enhance this delicious sugar cookie.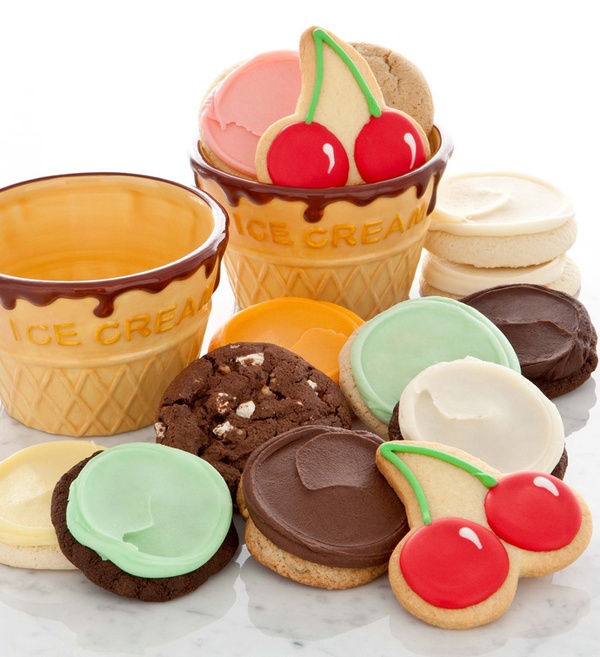 Banana Split: We've fit this ice cream parlor specialty into a flavor packed cookie! Loads of real bananas, along with crispy walnuts combine to make a soft moist cookie that is generously hand frosted with our fudge frosting. We won't stop you from putting a cherry on top of it!
Cookies n' Cream: The cream is Cheryl's rich signature buttercream—sweet, creamy and full of real butter. The cookie is our intense double chocolate cookies—2 kinds of cocoa and 2 kinds of chocolate chips. A buttercream frosted twist on a favorite flavor combination.
Chocolate Marshmallow Pecan: No rough roads with these cookies—just great flavors and textures! Our "rocky road" cookies include – Chewy marshmallows, crispy pecans, semi-sweet chocolate chips—all combines into a tasty chocolate dough. Enjoy!