Our series "Get Crafty" gives you the inspiration for creating inventive DIY projects during the holidays and year-round. These simple yet chic place setting ideas from Julie Mulligan featuring flowers, succulents, sea shells, and more will add a seasonal flair to your table top.
Entertaining at home is a deeply personal affair. You want your guests to feel the love and warmth.
For me, it's all about the little details. Something as simple as a beautiful place setting can set the tone for the occasion. It's like a sweet little gift for each guest. Introducing seasonal fruits and vegetables to your table top adds color, texture, and unexpected visual pops.
Here are some ideas for simple yet chic place settings that take no time at all and use items that you probably already have on hand.
Sea shell-succulent place settings
As the name suggests, these place settings require little more than a succulent and a sea shell. Let me show you how simple they are to make.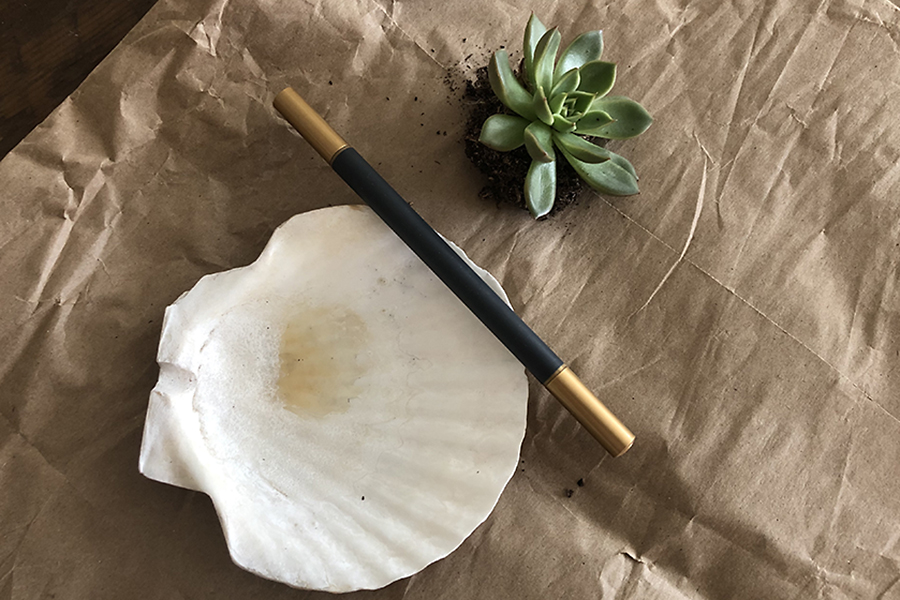 I had a bunch of these shells left over from a summer party — but shells aren't just for the summer. You can do so much with them. By mixing them with amber glass plates and rich green napkins, they're just right for a harvest brunch.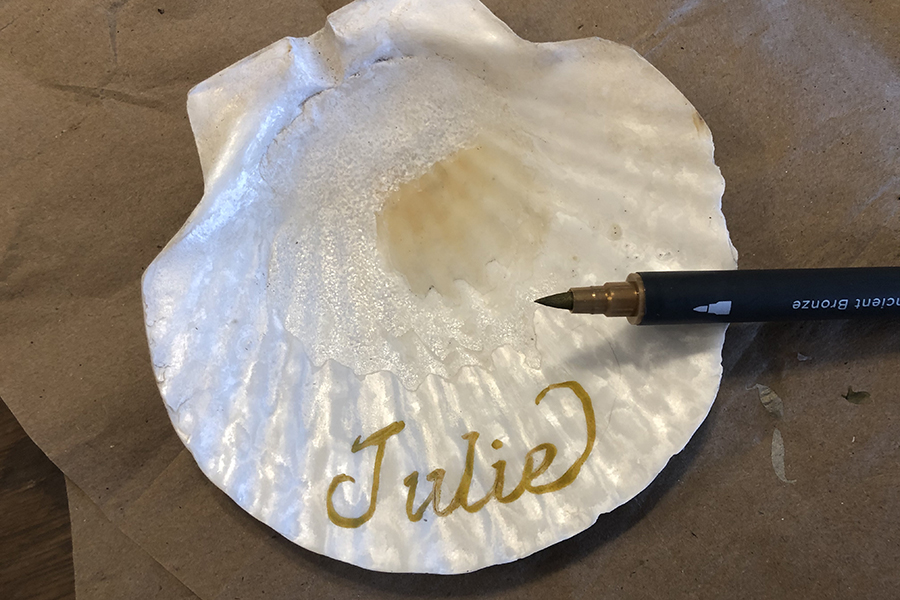 Each shell has room to write the guest's name on and hold a succulent, making it a sweet take-home gift.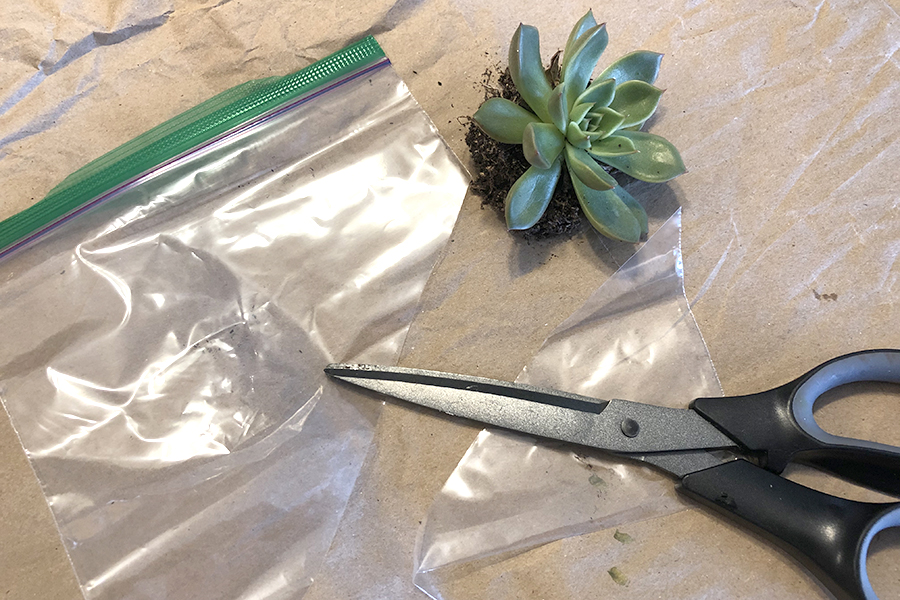 Before placing the succulent on the personalized shell, remove almost all the dirt from around the roots.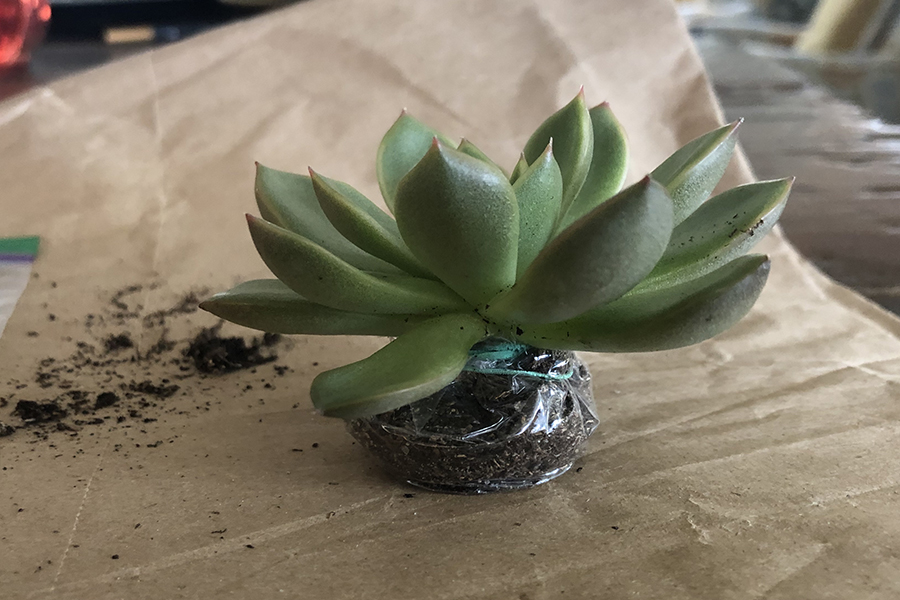 Cut the corner of a sandwich bag. Place the roots and whatever dirt remains in the corner that you just cut from the larger baggie, and secure it with a rubber band.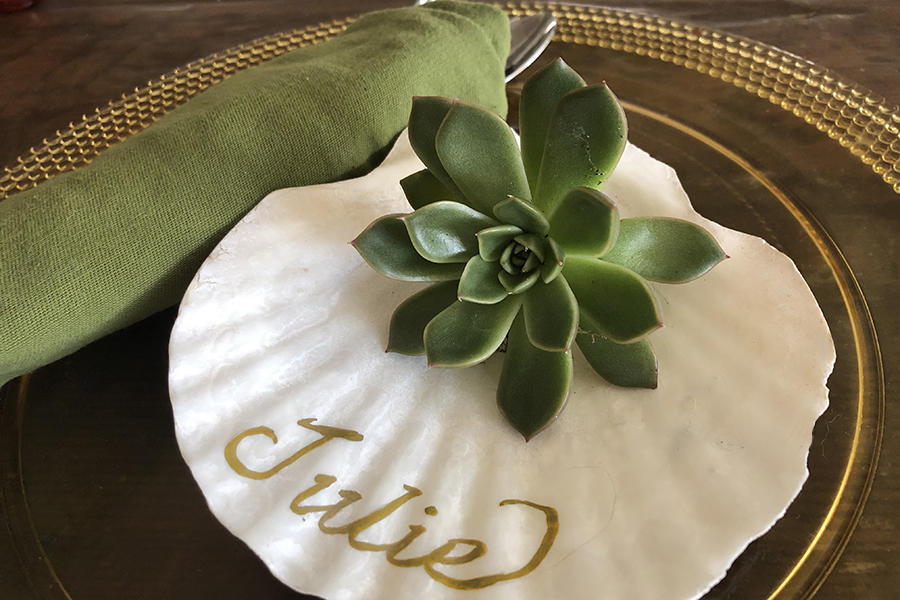 See, I told you it was easy. Now, go ahead and create your own little masterpieces the next time you are entertaining guests. (And don't forget the cookies!)