"Nurturing Relationships" shares advice on how to stay connected with loved ones and spend quality time with those closest to you. 
How do you celebrate spring? Whether it's by giving your garden its annual makeover or enlisting the family in a day of juice-fueled spring cleaning, this season is a time for a fresh start and new beginnings. Once the season's first flowers come out of their winter hibernation and start peeking through the frozen blades of grass, we know it's time to shed the winter blues and prepare for the season of life and growth. That's why, this year, we are celebrating spring by immersing ourselves in all things floral!
Here are eight creative ways for the whole family to celebrate spring with flowers.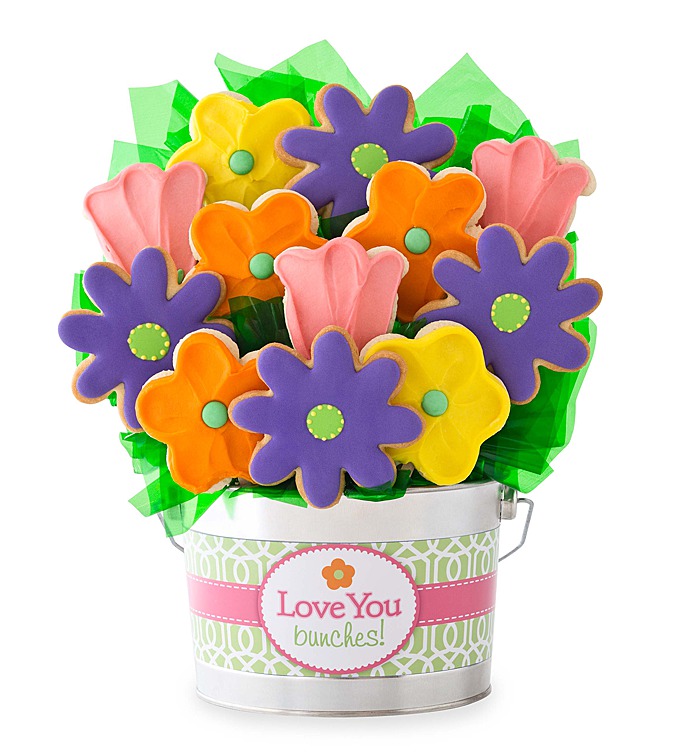 Eat buttercream frosted flower-shaped cookies
What better way to ring in the season than with a batch of Cheryl's FAMOUS buttercream frosted cookies shaped like flowers?! Send a cheerful Cookie Flower Pot of buttercream frosted cookies to those you love to help spread the spring cheer.
Go on a family hike
Take the whole gang out for a day of fresh air and flower identifying. Make it an educational (and fun) experience by bringing along a book of plants to help point out and bring attention to the plants you encounter along the way.
Make a nature book
Have kids gather flowers from your backyard or the local park and add them into their own collection box. Use mod podge or similar adhesive to secure the flower on the page. Next, provide the children with markers so they can label the flowers accordingly for a creative and educational experience.
Make your own flower bouquet
The simplest fun yet festive way to celebrate spring is by simply gathering flowers and creating your own bouquet. Dress up your vase with a seasonal ribbon, and you have a beautifully fresh decoration for the home.
Plant your own
Even if you don't have a garden, gather the family and plant a flower or seed all together. As your family grows, so will the seedling sprout into something beautiful and new.
Surprise friends and family with a slice of spring delivered right to their mailbox with our charming cookie cards.