The series "Nurturing Relationships" shares advice on how to stay connected with loved ones and spend quality time with those closest to you. Starting a book club is fun, but it can also be a lot of work. Here are five things to consider if you're thinking about getting one off the ground.
Good friends, decadent snacks, and a juicy novel — what could be better than a book club?
While many people like getting together with others to discuss the latest bestseller, starting a book club can be a challenge. You have to consider a lot of key elements, such as who to invite, what to read, and — maybe most importantly — what to eat. How do you take into account all those things while making sure you put on an event that people will actually want to attend?
Here, with the help of Claudia Gryvatz Copquin, author and host of the Celebrations Book Club by Cheryl's Cookies, we tell you what you need to know to get your own book group off the ground.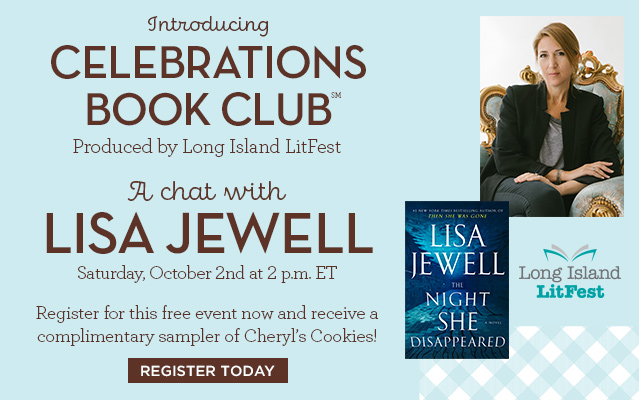 Decide what you want to read
Before starting a book club, you need to figure out what you're going to read.
"The first step is to determine what kind of book club this is," Copquin says. "Do you want to stick to a specific genre, such as mysteries, or would you like to read all types of books: fiction, non-fiction, romance, memoirs, etc.?"
Choosing a particular genre or theme will attract different members than if you dabble in a little of everything. The best strategy, Copquin says, is to let members decide on each meeting's books by a majority vote. "My book club is hosted in a different person's home each time, so whoever volunteers to host gets to bring in two book options of their choice, and we vote for one of them."
Make a shortlist of potential attendees
Next, decide who you want to join.
"Consider your social circle, members of your church or temple, your neighbors," Copquin suggests. "Are there many readers among them?" If so, add them to your list — but refrain from inviting everyone in your contacts. The goal is to get enough people to support a lively discussion without everyone struggling to get a word in, so aim for a core group of five to 10 people.
Think hard about whom you invite, as the group chemistry will make or break your club. "In my opinion, gathering the 'right' group of people for the book club is key," Copquin explains. "You want people who are not only readers but who are willing to communicate their thoughts about the books you're reading. So, if you're having lively and interesting book discussions, members will look forward to attending."
Discuss the logistics with every member
As you invite each new member to your book club, it's essential to articulate the goals of the club with them clearly. Make sure they know how often you plan to meet, the expectations for each meeting (do they have to finish the book to attend?), and whether the book club location will change.
You want people who are not only readers but who are willing to communicate their thoughts about the books you're reading.
Claudia Gryvatz Copquin
Author and host of the Celebrations Book Club by Cheryl's Cookies
It's OK to be flexible here — the first priority for any book club should be having fun. "When I established my own book club, I wanted to keep the ground rules simple," Copquin explains. "First rule: No one is forced to read that month's selection, and there's no judgment for those who don't. We all have busy schedules sometimes, or personal issues that get in the way of meeting the book club deadline. Sometimes, people just don't like the book and don't finish it, and that's OK. You can just sit back and listen to the discussion — there's always something to learn."
Create a mood with food
Your first book club meeting will set a precedent for all future events and lets attendees know what to expect, so it's important you take the time to do it right.
"You want your book club to be relaxing and enjoyable," Copquin says. That means making sure you have comfortable seating for everyone attending as well as snacks and beverages. The responsibility of providing refreshments shouldn't fall only on the host. "You can ask everyone to bring something specific to the meeting: a plate of cookies, a bottle of wine, or chips and salsa," Copquin says.
Copquin suggests another idea for a memorable meeting. "Offer food that relates to the book. So, if you're reading a title from the Bridgerton series, for example, maybe you want to set up a proper English tea with finger sandwiches and scones. It's fun to surprise members with creative little touches like this."
Consider a virtual event
Sometimes, getting together in person is a logistical challenge. If so, consider going virtual with your book club instead. Not only does hosting a meeting online offer a safer way to meet during the COVID-19 pandemic, but it lets you include members that live far away. A generous host can even arrange for party snacks to be delivered to each member's home beforehand to enjoy together virtually.
Interested in joining a virtual book club yourself? The Cheryl's book club offers a safe and intimate way to connect with other booklovers. The next meeting will take place Oct. 2 at 2 p.m. EST via Zoom. It features New York Times bestselling author Lisa Jewell, who will discuss her latest mystery, The Night She Disappeared, and answer reader questions about the book.
Better still, the event is free to attend, and all who sign up receive a complimentary cookie sampler.
Great company, delicious food, and engaging conversation…it's what book clubs are all about.