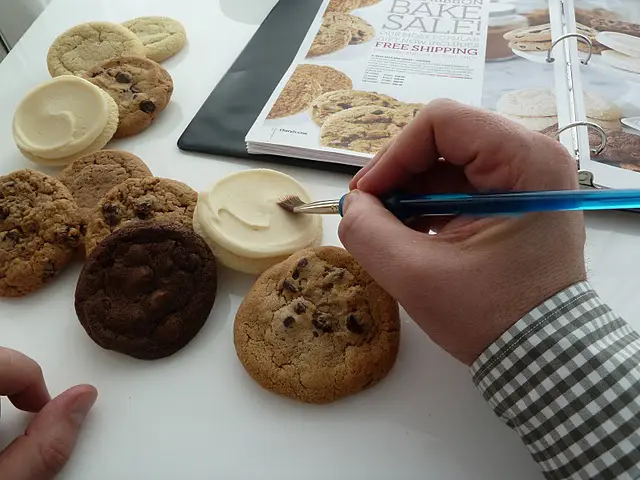 We realize that you depend on our pictures when making decisions about what gifts to send to friends and family. That's why we make sure that each picture we take conveys our quality and freshness. We want you to "taste" the sweet buttercream frosting and yummy chocolate chips in the pictures when you shop and we expect your gift recipients to be impressed with the gifts you choose! In fact, we guarantee it!
Yes, it's true we do "sample" the goodies at the photo shoots! It is so much fun to be the first to try new cookies and brownies and now we are working on picking our favorites from our newest dessert and gift collection – Miss Grace Cakes. And those Mrs. Beasley chocolate truffle cookies are fabulous! We are looking forward to photographing (and tasting!) all of the new products for this fall! Stay tuned!
We hope you enjoy some of the behind the scenes shots from our most recent Blue Ribbon Bake Sale photo shoot.
The Cheryl's Creative Team