Get an inside look at how Cheryl's develops new flavors, products, and gifting options in the series "From the Kitchen." Home baking has surged in popularity, and Cheryl's Cookies is giving you more ways to enjoy this activity with bake-at-home dough and DIY kits.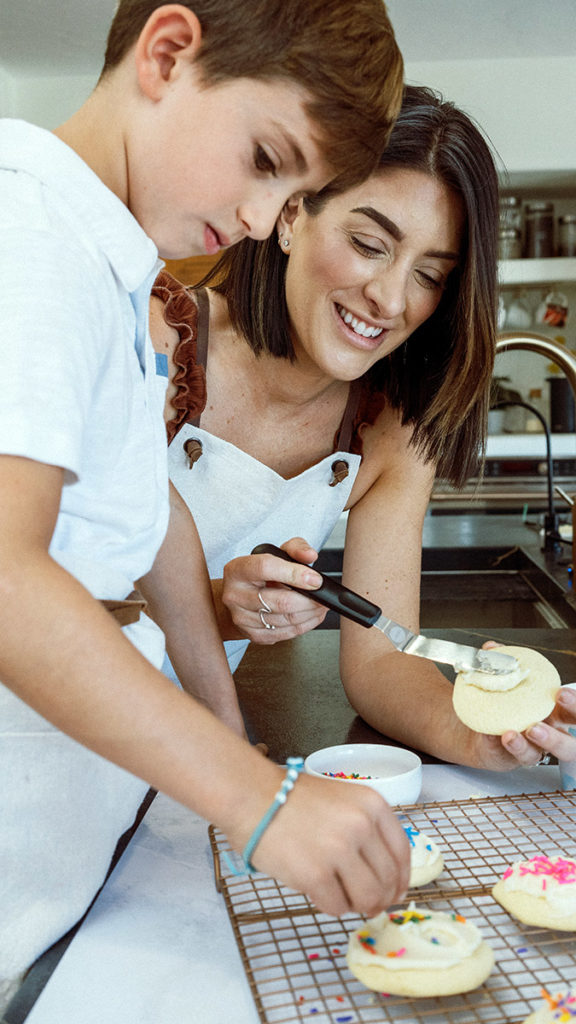 If you've been spending more time baking at home than ever before, you're not alone. According to a national online consumer survey, about 84% of consumers reported at least some frequency of home baking activity, and 45% consider themselves "avid bakers."
This spike in popularity should come as no surprise. Home-baked goods give us a sense of warmth and security during challenging times. And making them provides an enjoyable and satisfying activity for family members of all ages to do together.
For these reasons and more, Cheryl's Cookies recently introduced its beloved cookie doughs for home delivery and expanded its DIY dessert kit offerings.
"We've had quite a bit of success with our decorating kits over the past few years," says Kara Jaggers, senior director, merchandising for Cheryl's. "But the pandemic made us think differently on how we can be more involved with our customers.
"We thought, 'Why not allow them to have a Cheryl's cookie warm from the oven whenever they choose?'"
Baking Cheryl's cookies at home, Jaggers explains, allows customers to interact with familiar products in new ways.
"It's that same gourmet experience. The difference is that we're allowing people to use their own personal touch in what they make," Jaggers says. "They can make their own designs, decorate them how they want, and even make cookie cakes if they choose."
Bake-at-home dough: from development to doorsteps
The pandemic made us think differently on how we can be more involved with our customers. We thought, 'Why not allow them to have a Cheryl's cookie warm from the oven whenever they choose?'
KARA JAGGERS
Senior director, merchandising
Cheryl's Cookies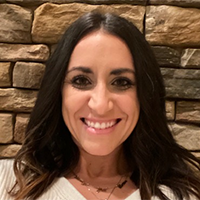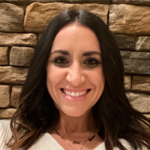 A lot more went into preparing Cheryl's cookie dough for home delivery than just scooping it into a container and sending it on its way to customers. The Cheryl's team had been kicking around the idea of bake-at-home dough for a couple of years. But it took product development another six months to fine-tune all the details, according to Cheryl's food scientist Brenda Mortensen.
Mortensen explains that her team experimented with heat-treated flours and other means of ensuring the dough wouldn't lose any of its quality during shipping. "We just had to take all the steps to make sure our bake-at-home dough was safe and had the same great taste our customers know and love," she adds.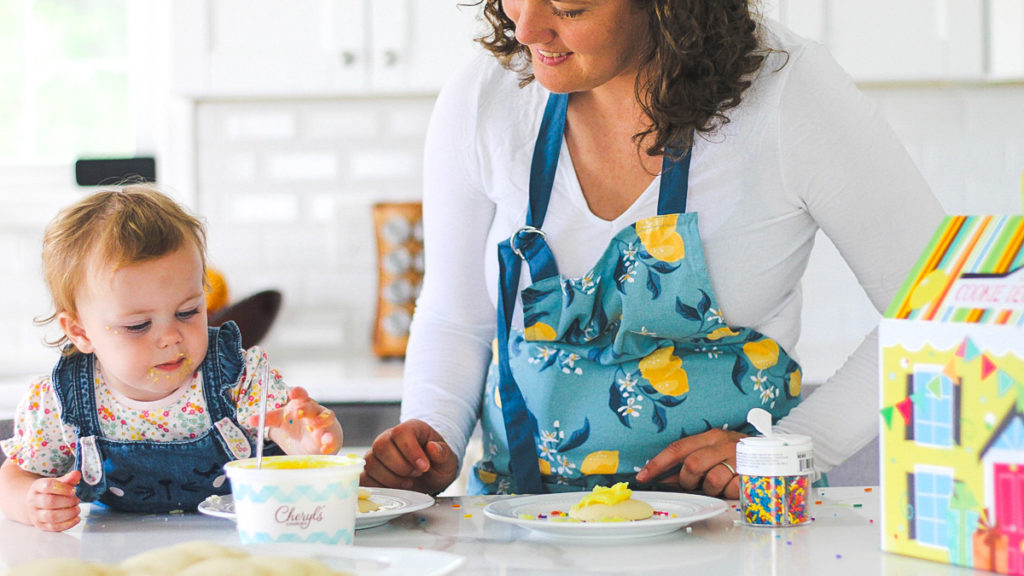 "These days, people are looking for more ways to be creative," Mortensen continues. "Now, instead of having to go out and buy the ingredients, they have an easy and faster way to get that creativity flowing."
One of the biggest benefits to having Cheryl's cookie dough at your fingertips is, of course, the ability to prepare the cookies however you want. "We know that people who bake at home like to bake cookies their way," Mortensen explains. "Some people barely heat them up, while others like to bake them to a crisp."
Spice up your celebrations with Cheryl's DIY kits
In addition to bake-at-home cookie dough, Cheryl's has loads more do-it-yourself gifts than ever before. The items in this DIY collection can provide hours of fun for the upcoming holiday season or a birthday celebration.
Some highlights include: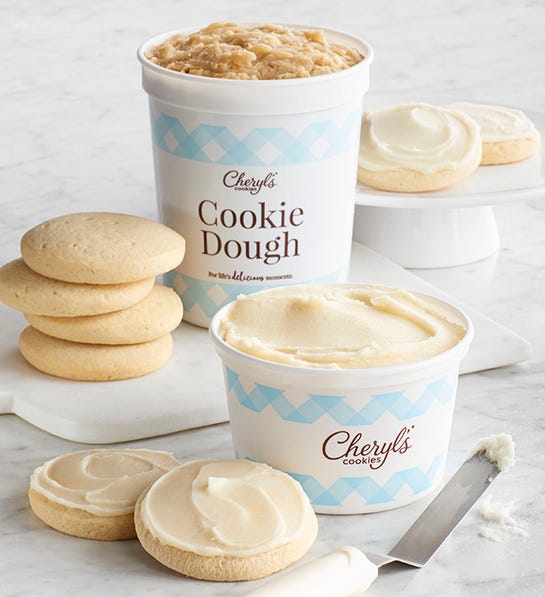 Children's birthday party? Holiday get-together? Cozy evening at home? Whatever the occasion, you can make, bake, and frost your own delicious Cheryl's cookies with this convenient set. Nothing could be easier or yummier!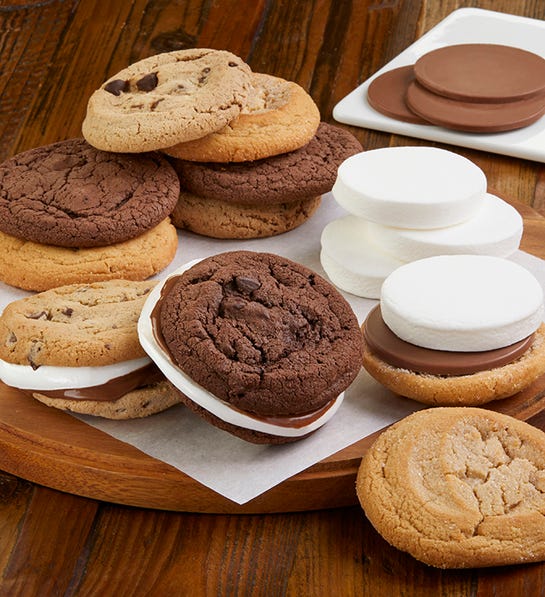 What treat goes better with a crisp fall day than s'mores? This new kit has everything you need to create your own dozen delicious s'mores: chocolate chip, peanut butter, and the new chocolate obsession cookies, as well as chocolate discs and, of course, marshmallows.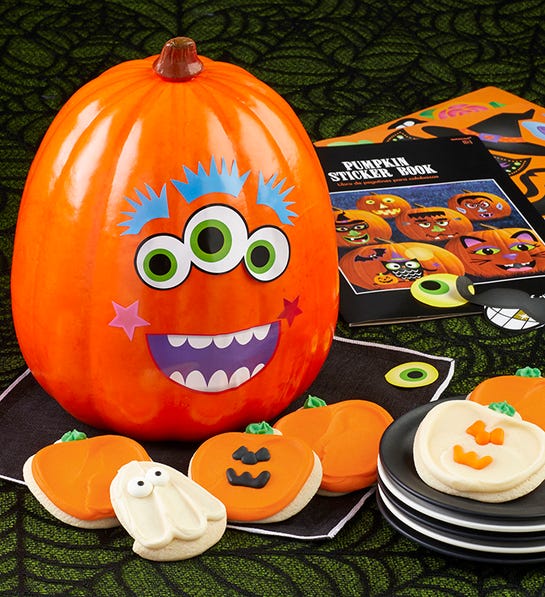 Save the pumpkin carving for later and create a different kind of fall masterpiece with this fun DIY kit. We're betting that it will become an annual tradition for your family.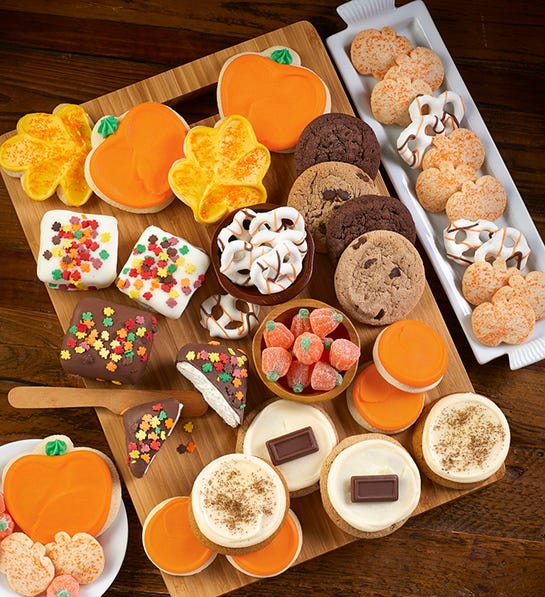 Guests arriving? No problem! You can serve sweet treats in style with this new dessert board. It includes an assortment of mouthwatering buttercream-frosted and snack-size cookies, as well as gourmet marshmallows, jelly pumpkins, and pumpkin spice pretzels. Plus, you can reuse the board for future gatherings.
Now you can have everything you need to make your very own Cheryl's Halloween cut-out cookies right at home. This kit comes with two aprons (one for an adult, one for a child), a spatula, and sprinkles, making it perfect for gifting or for enjoying with your own family.
"We love how these new and expanded products allow us to be part of the interactions and family celebrations our customers have in a new personal way," Jaggers says. "We've taken the work out of it, made things a little easier for them to have that same elevated experience they've always had with Cheryl's, but allowed them to have that experience whenever they want."
No matter the occasion, "we want to be right there with them — either personally or virtually," Jaggers says.
Mortensen agrees, adding, "For me, it's all about creating something yummy for our customers. Putting a smile on their face, knowing we make their life a bit easier — that's what we're all about."