We'll show you how to tap into your passion for making all kinds of fun and inventive creations in our "Get Crafty" series.
Spending time with the ones you love this Easter is a perfect way to spring into the season. Our pick of fun Easter activities can be enjoyed with your friends and family both near and far!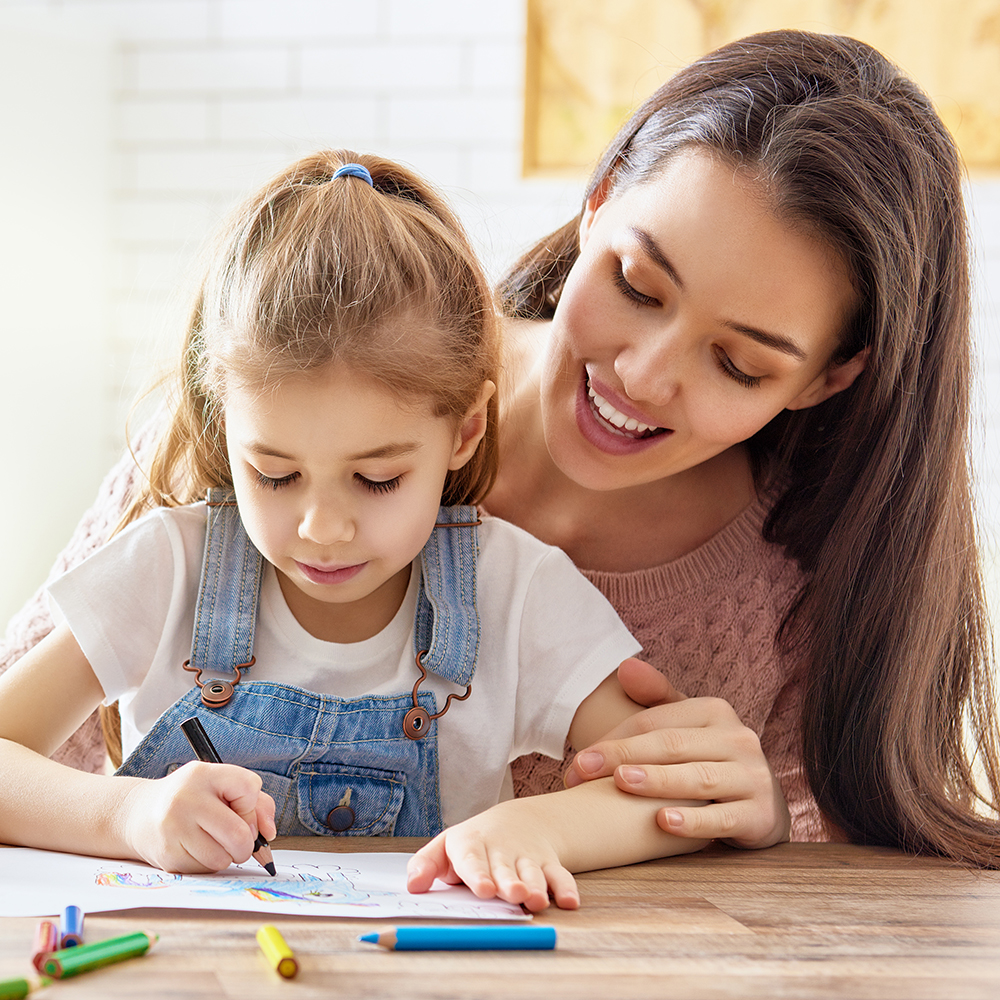 Make Your Own Bunny Ears
Dress up like the Easter Bunny by creating your very own bunny ears to wear this holiday! Our custom bunny ears template is easy to download and share with friends and family so everyone can join the fun—even from a distance. You can even turn this activity into a virtual decorating contest, with prizes for the most ingenious ears.
You'll need:
A4 printer paper
A home printer
Crayons, markers, or colored pencils
Easters stickers, glitter, or other decorating supplies
Scissors
Scotch tape
Prizes
Directions
Download a copy of our Easter bunny ears template for each member of your family. Start decorating the bunny ears and headband strip with the crayons, markers, or colored pencils. Add some sparkle with glitter, Easter-themed stickers, or any other decorating supplies you have handy. Get creative!
When you're finished decorating, carefully cut out your bunny ears and headband along the dotted lines. Wrap the bunny ears around your head like a crown, measuring with the additional headband as needed for extra length. After adjusting the fit of your bunny ears, trim down the headband to the correct length, then tape it to the bunny ears for a secure fit.
Decide who decorated the most creative bunny ears, and pass out sweet prizes like Cheryl's Cookies to the winner(s). Finally, don't forget to take fun, silly pictures or videos of you and your family hopping around like the Easter Bunny to share with your loved ones near and far. 'Ears to a very happy Easter with your family!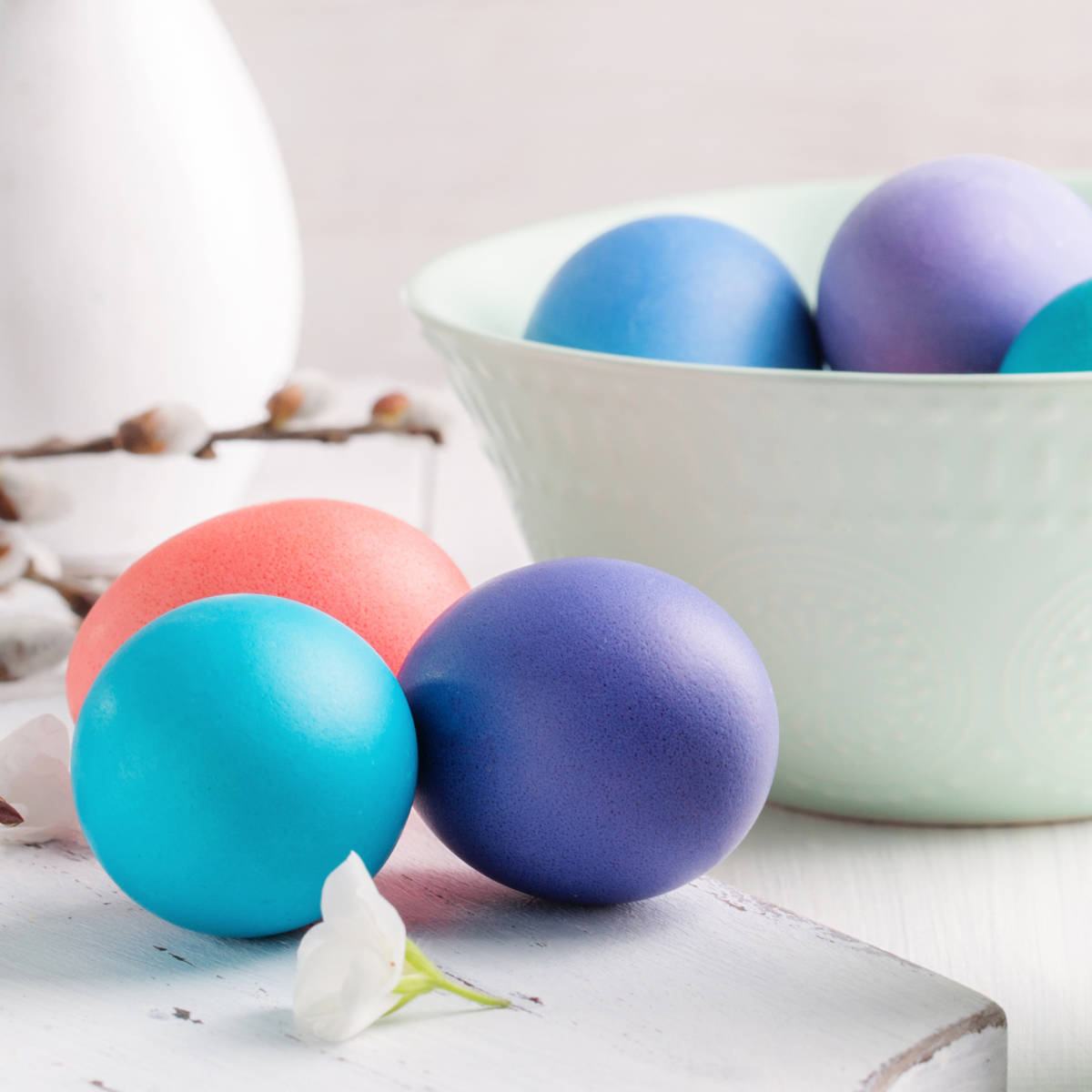 Egg Decorating Content
Create Easter eggs to dye for this spring using normal household items like nail polish, kool aid, stickers, or glitter! Challenge your family members and friends to join the contest virtually, making one-of-a-kind Easter eggs with prizes for different categories, like: most colorful, wackiest, most bedazzled, and most original. At the end of the contest, vote for your favorites in each category, and award the top winners!
Here are some creative recipes you can use to wow your family this Easter:
Polka Dot Easter Eggs
You'll need:
Hard-boiled eggs at room temperature
Vinegar
White or light-colored crayons
Food coloring dye assortment
Bowls
Tongs or slotted spoon
Rubber gloves
Directions:
Start by drawing polka dots on the hard-boiled eggs with the crayons. Next, mix ½ cup boiling water, 1 teaspoon vinegar and 10-20 drops of food color in a cup. Repeat this process until you fill all the cups with the desired colors. Use tongs or a slotted spoon to dip the hard-boiled egg in a cup for 5 minutes. Remove the egg from the dye and allow it to dry completely. Repeat until you have a set of polka dot Easter eggs.
Kool-aid Easter Eggs
You'll need:
Hard-boiled eggs at room temperature
Containers of Kool-Aid Liquid
Paper towels
Baking sheet
Metal cooling rack
Directions:
Line the baking sheet with layers of paper towels, then place the metal cooling rack on top. Next, arrange the hard-boiled eggs on the cooling rack. Using one flavor of Kool-Aid at a time, gently squeeze the Kool-Aid Liquid over the eggs in a random pattern. Let dry for 10 minutes, then flip the eggs over on the metal rack to add another layer of color as needed. Allow the eggs to dry completely for another 10-15 minutes.
Note: If you are trying this project with powdered Kool-Aid, mix with less water than the package calls for in order to create a more concentrated dye. Then use a spoon to drizzle the Kool-Aid mixture over your eggs.
Marbled Easter Eggs
You'll need:
Hard-boiled eggs at room temperature
Whipped cream
Food coloring dye assortment
Baking sheet
Spatula
Toothpicks
Rubber gloves
Paper towels
Directions:
Start by filling your baking sheet with whipped cream until it's about an inch thick. Smooth it out with a spatula. Next, drip food coloring onto the cream. The more colors you use, the brighter your eggs will be. Using a toothpick, swirl and marble your food coloring droplets across the whipped cream.
Put on rubber gloves, then take a hard-boiled egg and roll it in the cream, coating it completely. Carefully place the egg on a paper towel to dry for at least 20 minutes. When dry, wipe the remaining cream off with a clean paper towel to reveal your colorful marble patterns!
Stamped Easter Eggs
You'll need:
Hard-boiled eggs at room temperature
An assortment of stamps and stamp pads
Rubber gloves
Hair dryer
Floral temporary tattoos
Metallic tattoos or stickers
Easter-themed stickers
Directions:
Start by putting on rubber gloves. Using a plain hard-boiled egg as your blank canvas, press a small stamp evenly across the egg's surface. Repeat as needed for a patterned design. Set the ink by using a hair dryer and blowing dry on the lowest setting. You can also swap out the stamps for spring-themed temporary tattoos, metallic flash tattoos, or stickers!
Tie-dye Easter Eggs
You'll need:
Hard-boiled eggs at room temperature
Disposable coffee filters
Twist ties
Food coloring dye assortment
Spray bottle filled with water
Paper towels
Rubber gloves
Directions:
Start by putting on rubber gloves. Next, wrap a coffee filter around an egg and secure the filter with a twist tie. Drop a few drops of food coloring randomly on the outside of the filter and let it soak for 1 minute. Repeat with as many colors as you'd like. Using the spray bottle, wet the coffee filter and make sure it fits snugly around the egg. Place on a paper towel for 15 minutes, then unwrap the egg and rinse with cold water.
Nail Polish Easter Eggs
You'll need:
Hard-boiled eggs at room temperature
A variety of nail polish colors
Small bowls
Rubber gloves
Drying rack or stand
Glitter (as needed)
Directions:
Start by filling the bowls halfway with water. In each bowl, add a small amount of a single color of nail polish. Put on the rubber gloves, then take a hard-boiled egg and swirl it around the water/nail polish mixture. Set on a drying rack until dry. You can re-swirl the dried hard-boiled egg into a different nail polish bowl to add another layer of color. Set back on the drying rack until completely dry. If you don't have glitter nail polish, you can sprinkle glitter on the eggs as they dry for extra sparkle!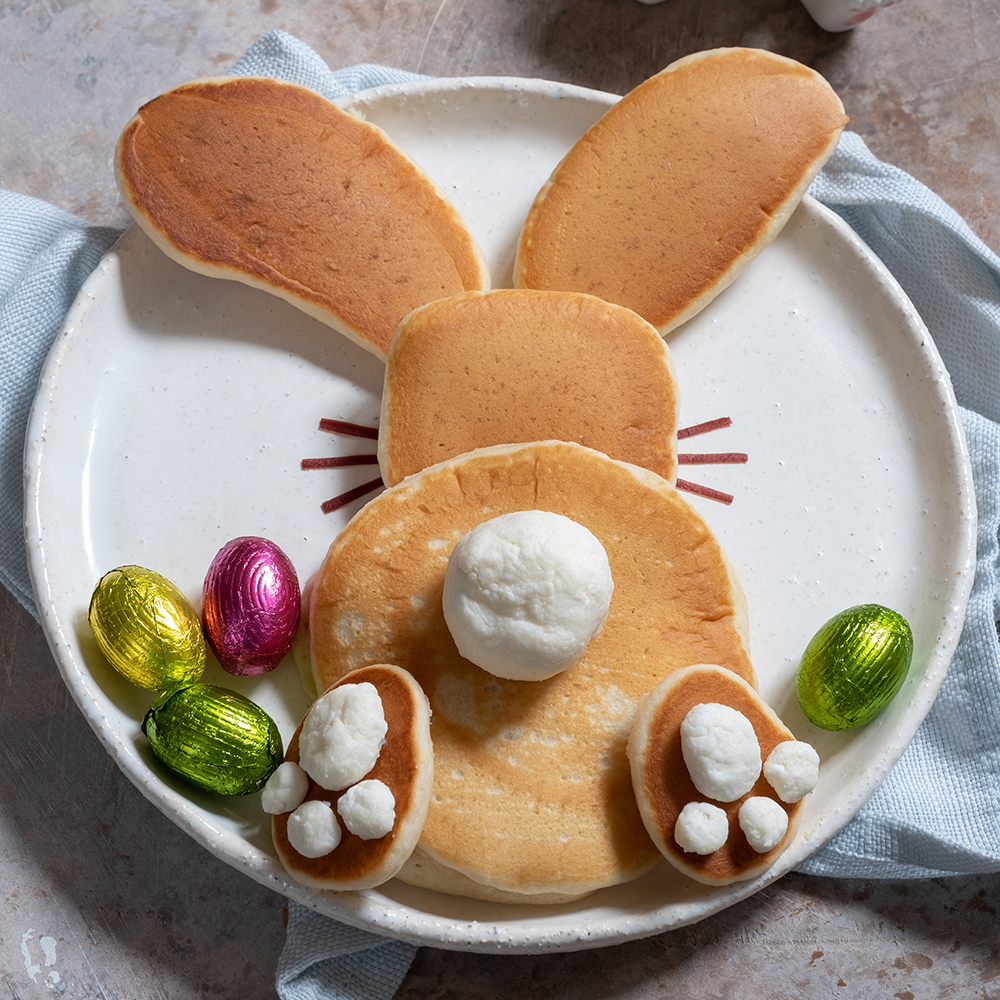 Easter Bunny Pancakes
Turn Easter into a breakfast feast for your entire family, with this fun-to-make pancake recipe! You can even host a virtual Easter brunch with your extended family by sharing the recipe ahead of time, then setting up a video call on Easter morning so you can make breakfast together, while home in your own kitchen!
Ingredients:
2 cups all-purpose flour
2 teaspoons baking powder
¼ teaspoon salt
1 tablespoon sugar
2 eggs
1 ½ to 2 cups milk
2 tablespoons melted and cooled butter, plus unmelted butter for cooking
Whipped cream or butter
Fruit to garnish, such as strawberries or blueberries
Chocolate syrup
Maple syrup
Directions:
In a bowl, mix together the dry ingredients. Beat the eggs and 1 ½ cups milk in a separate bowl. Add the eggs, milk, and 2 tablespoons of melted cooled butter to the dry ingredients. Mix the batter enough to moisten the flour. If the batter seems thick, add a little more milk.
Heat a skillet to medium heat. Place 1-2 teaspoons of unmelted butter on the skillet. When the butter starts to foam, ladle the batter onto the skillet, making various pancake shapes for the bunny ears, head, torso, and paws. Flip pancakes after bubbles rise to the surface, about 2 to 4 minutes. Cook until the other side is lightly browned, for about 2 to 4 more minutes.
Drizzle chocolate syrup on the plate to form bunny whiskers. Arrange the pancakes on a plate to form your bunny, then top off with a dollop of whipped cream or whipped butter for the tail and paw pads. Garnish with fresh fruit, serve with maple syrup, and enjoy your Easter brunch!