Our series "A Gift for Giving" walks you through how to show your generosity and thoughtfulness to all the special people in your life.
One thing that makes your wedding day so special is the fact that friends and loved ones have traveled from far and wide to share in your joy. It's no wonder, then, that the wedding favor is such a popular way of showing your thanks to your guests for sharing in your special day with you.
If you are having a fall wedding, now is the perfect time to select and order your wedding favors. "Whether you're planning a sustainable or eco-friendly wedding or you just want to be environmentally conscious, choosing an option that's easy on the earth is one way of making your autumn wedding memorable," explains Sandra Di Domizio, a certified Green Wedding Professional who runs Green Fox Events & Guest Services in California.
With that in mind, here are seven eco-friendly fall wedding favor ideas that will send your guests home happy.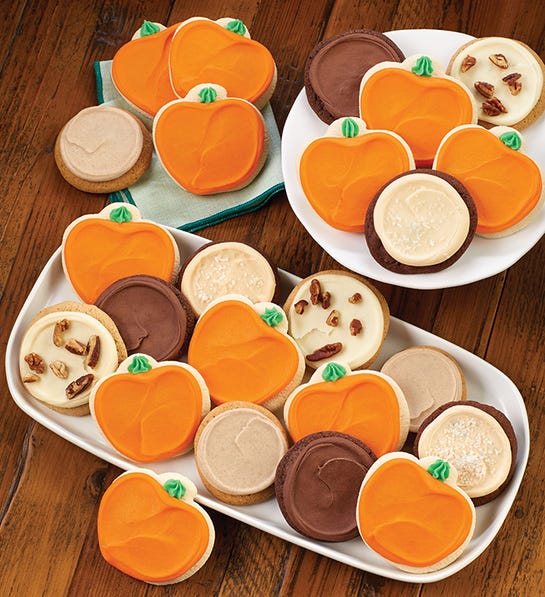 Fall-themed cookies
"Food gifts make terrific eco-friendly wedding favors because there's no waste," Di Domizio explains. "Frosted cookies travel well, and nothing tells guests how much the couple appreciated their presence like a sweet treat."
The Fall Cookies Flavors Gift Box is perfect for the season. Its contents serve as delicious and charming tokens of appreciation that are sure to make guests smile. Di Domizio also suggests looking for options that are crafted and packaged locally.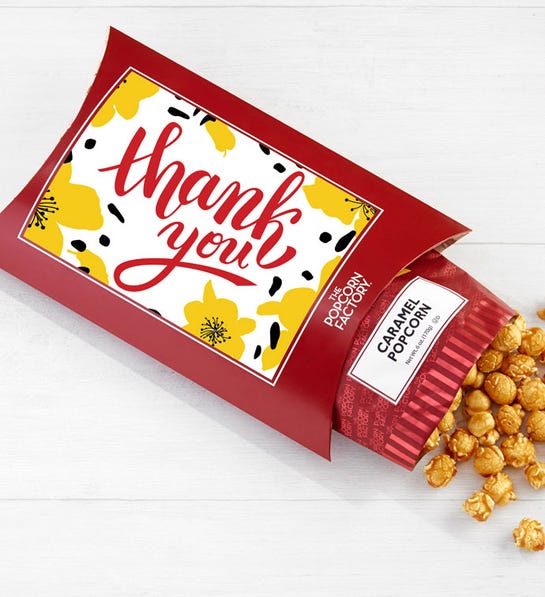 Popcorn treats
Caramel is one of the classic fall flavors that is always a crowd pleaser. Another hassle-free (and sweet!) thank-you option is a popcorn card, which comes in a variety of designs and contains delicious caramel popcorn. You can personalize the greeting on the front of the card to tie into your wedding theme, or to express love and gratitude in a way that best reflects your personalities.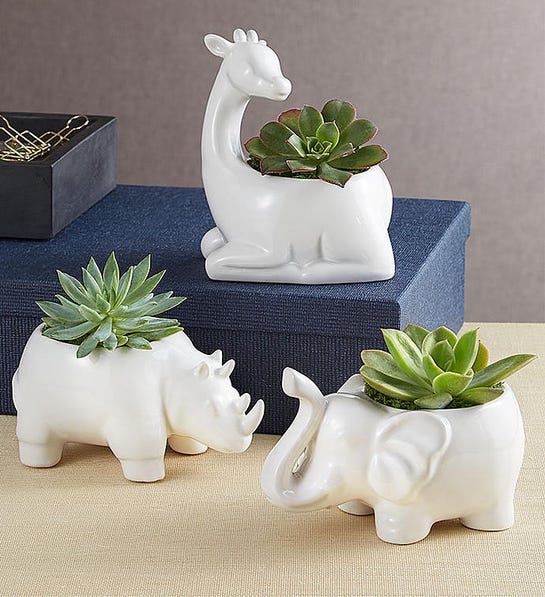 Small succulents
Nothing says "green" like something that's literally green! Succulents are among the most sustainable and easy-to-care-for plants in the world. They require very little water or attention, are non-toxic to cats, and do well indoors — making them the perfect addition to any desk, shelf, or windowsill.
A trio of succulents is a low-maintenance gift. These come potted in trendy ceramic containers that provide a sense of sustainable style that matches any décor. Choose from several different themes, including safari animals and inspirational messages. There's even a trio that comes in magnetic planters!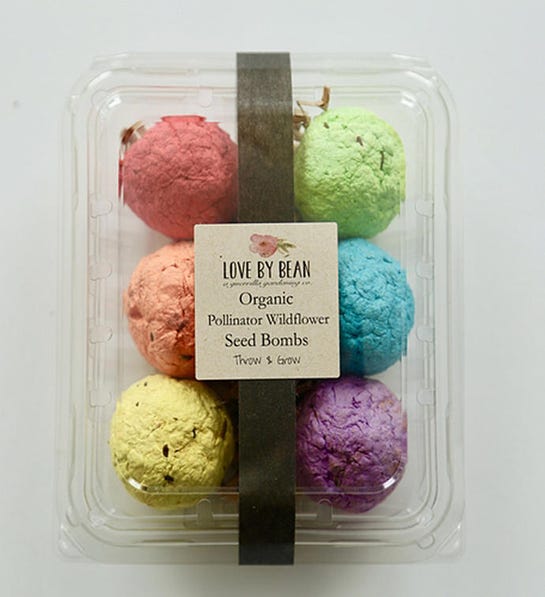 Seed bombs
Allow your friends and loved ones to seed your love throughout their gardens with wildflower seed bombs, which you can make yourself or buy online. These seed bombs contain organic seeds specifically blended to attract and sustain threatened pollinators, including bees, butterflies, beneficial bugs (such as wasps and moths), and birds. Once your guests return home, all they have to do is place the bombs on top of soil and water them. After a few weeks, they'll have wildflowers, green thumb or not.
Gift these as a set, or individually wrap each one in festive tissue paper and pair it with a custom note.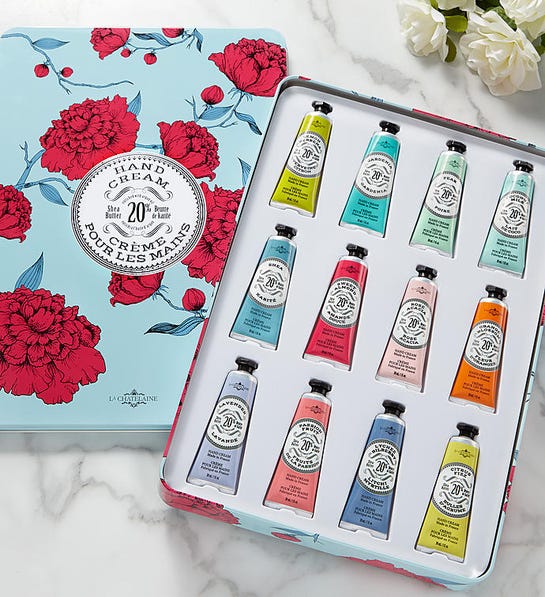 Organic hand creams
While you're being pampered on your honeymoon, let your guests enjoy their own at-home spa-like experience. The La Chatelaine Deluxe Hand Cream Collection is a set of 12 scented creams that will keep your guests' hands soft all winter.
These plant-based creams are made in France and contain 20% organic shea butter and organic argan oil. Better yet, they were one of Oprah's Favorite Things in 2018. They're cruelty-free and formulated without BHT, parabens, phthalates, phenoxyethanol, DEA, or propylene glycol (all the bad stuff). With a dozen in each package, you can easily divide them up and put one (or more!) in a small gift bag.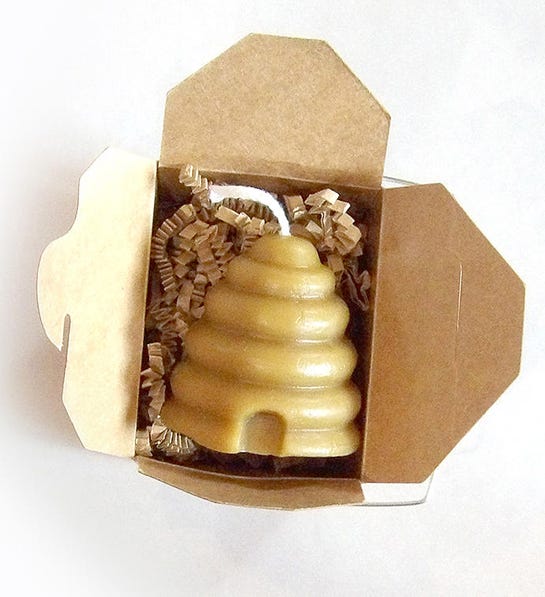 Beeswax candles
Bees are one of the most environmentally important insects, and their populations are threatened across the United States. In addition to moving pollen between plants, allowing them to flower and reproduce, bees also produce honey for us to eat and bee pollen, a nutrient-rich superfood that has anti-inflammatory, antimicrobial, and antiviral properties.
"Bees are a symbol of sweetness, wisdom, and prosperity in many cultures, so a beeswax candle is a wedding favor that's not only sustainable but is also meaningful," Di Domizio notes. This particular candle is shaped like an old-fashioned beehive (a.k.a. a "bee skep") and is unscented, so it will please even those guests who are scent or allergen sensitive.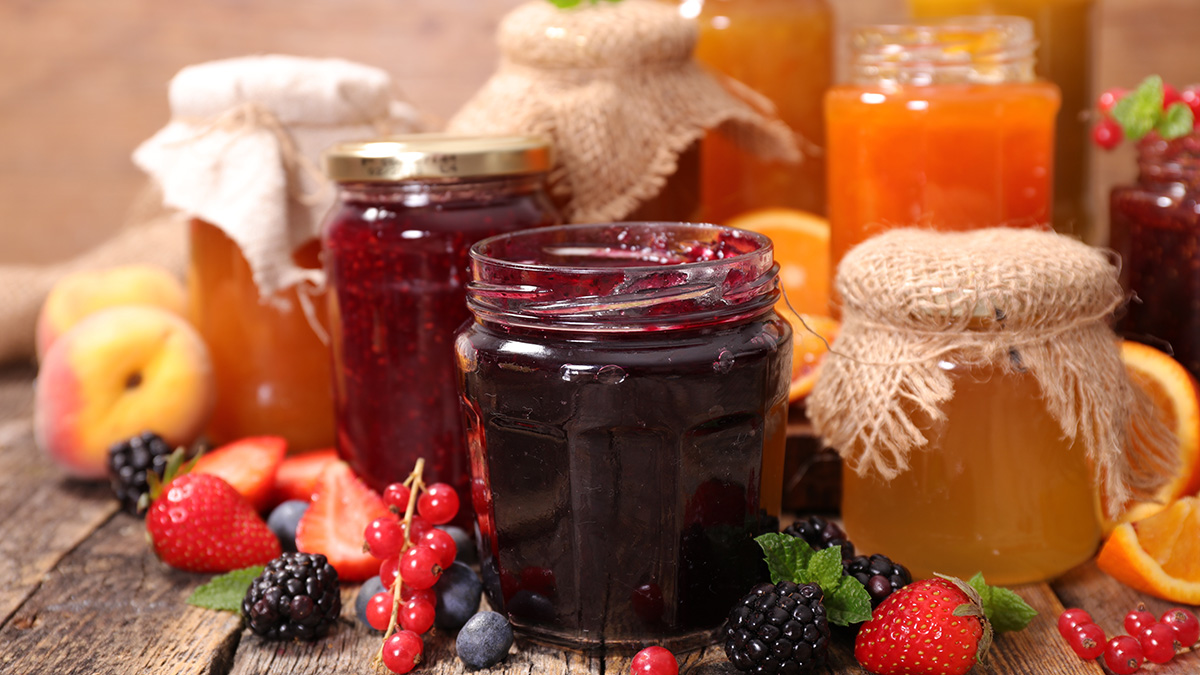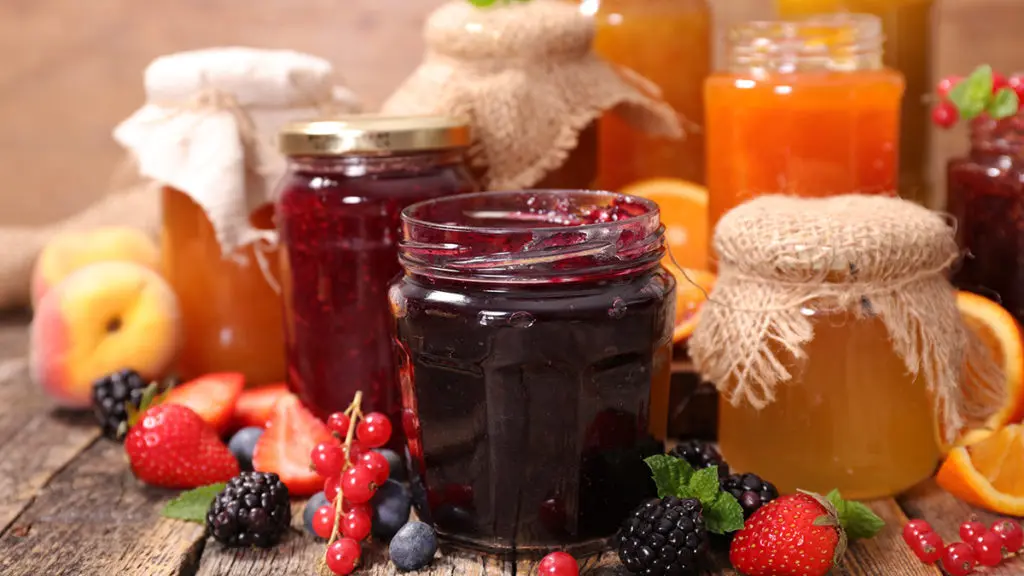 Homemade jam
Raspberries are in season from June to October. If you live near a pick-your-own (or a farmer's market in a pinch), you can easily procure enough berries to make your own homemade jam favors. These require only three ingredients: raspberries, sugar, and lemon juice. You can find small jelly jars in most craft stores or online for less than $1 each to can with at home. Add a custom label to finish the look (e.g., "Thank you berry much for celebrating with us!").
No matter which one you choose, any of these sustainable or eco-friendly fall wedding favor ideas will show your friends and loved ones that they mean as much to you as the planet does.