It's official: Halloween has grown to become America's second-favorite holiday! Whether you're staying at home passing out treats, planning a full-out party, or just wanting to send a tempting treat to friends and family far away, we've got ways to make the holiday spookier in the sweetest way possible.
CAT GOT YOUR TREAT?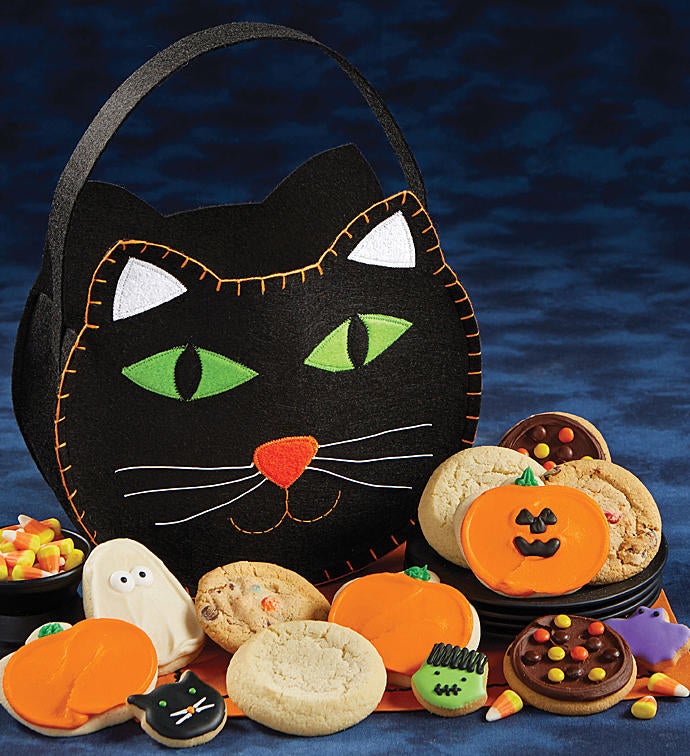 If you have a tiny trick-or-treater in your life, you can't miss with our felt black cat treat tote. Sized just right for little hands and smaller hauls. And since it comes already filled with an assortment of our cookies, any candy it collects is just a bonus. (Not a cat person? Check out our Bat, Frankenstein's Monster, and Pumpkin totes.)
IT'S MY PARTY AND I'LL FLY IF I WANT TO.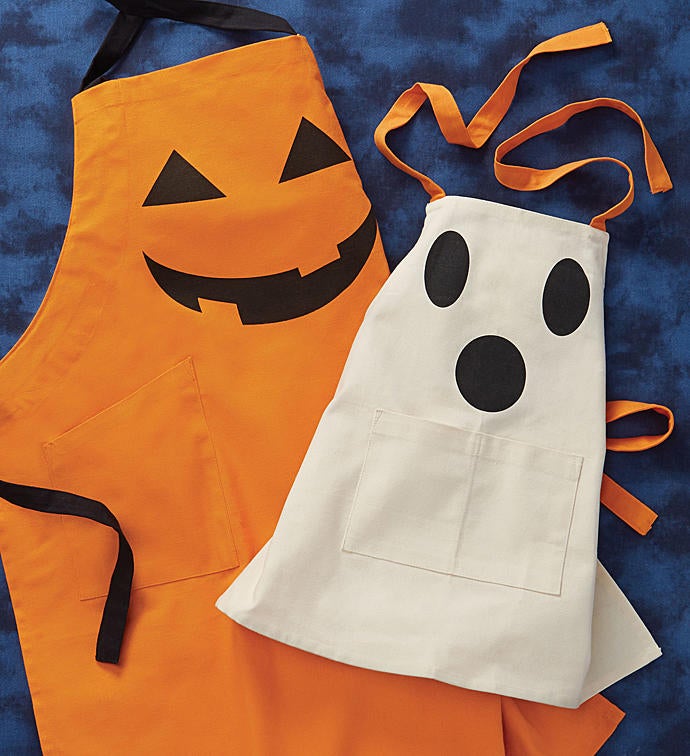 Are you a good witch or a bad witch? You'll definitely be the former if you don one of our festive Halloween aprons and whip up a batch of delicious brew in your cauldron. We love a blend of cranberry juice, ginger ale and apple cider kept cold by an icy hand. To make, fill a rubber or latex glove with water, make a knot in the end, and freeze. When solid, cut away the glove and place in a punch bowl with 2-1/2 cups of cranberry juice, 2 liters of ginger ale, and 2 liters of non-alcoholic apple cider (we like sparkling cider best).
FOCUS ON THE COSTUME, NOT THE COOKING.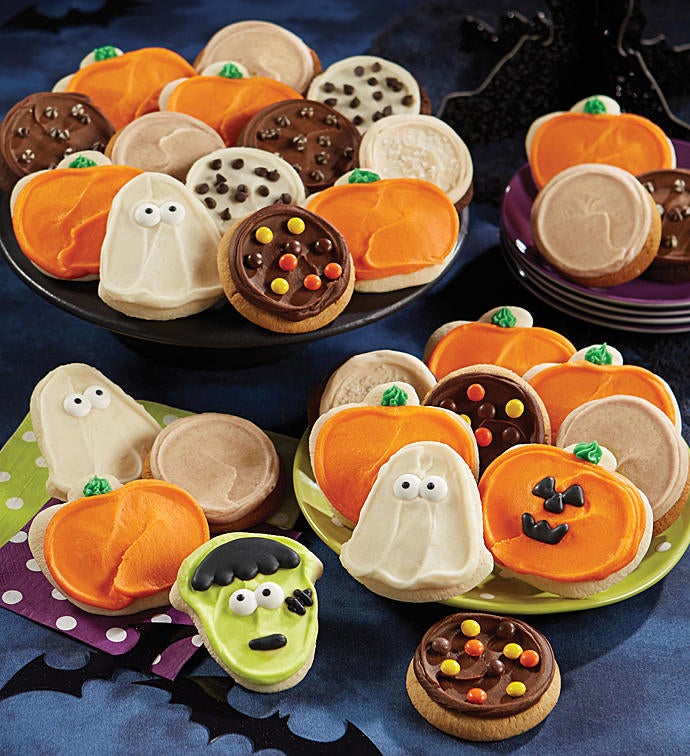 Of course, if you love to cook, go right ahead. But if you'd rather spend the day of your party perfecting your makeup, altering your costume or finding the best way to apply fangs and fake blood, we'll happily step in and supply the goodies you need to make your guests feel well treated.
THE DAY OF THE DEAD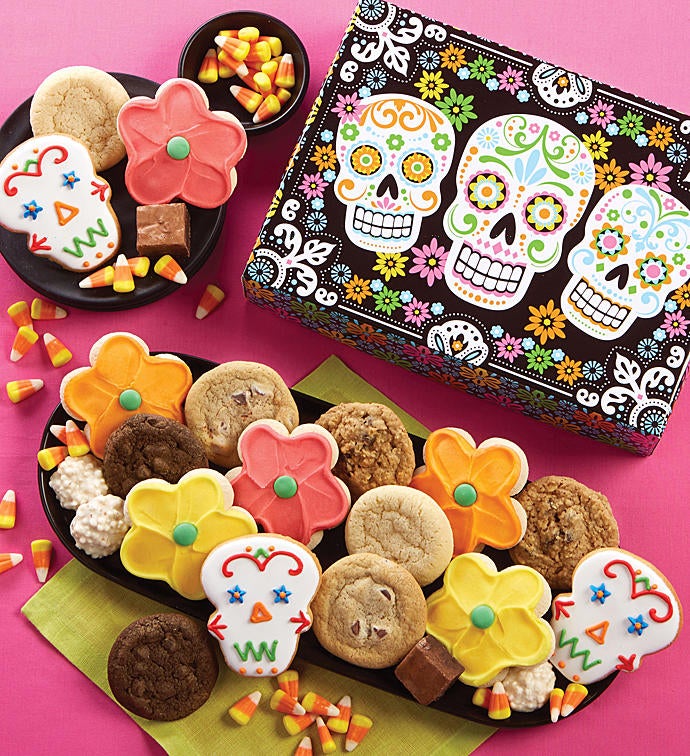 We love a celebration that keeps on giving, and Dia de los Muertos or the Day of the Dead lets us (and you!) do just that. Originating in Mexico and taking place on November 1 & 2, the Day of the Dead is believed to occur when the gates of heaven open at midnight on October 31 and the spirits of the deceased are allowed to reunite with their families and be honored by them for two days. At the heart of the Dia de los Muertos festivities are the brightly decorated folk-art sugar skulls made in special molds. We've created our own take on sugar skulls, decorating our buttercream-frosted cutouts in the same happy style. This year, why not extend your Halloween for a couple of days and enjoy celebrating loved ones who are perhaps gone, but never forgotten.