"Why We Celebrate" looks at holidays and occasions from all over the world, and explains their origins, the meaning behind them, and the reasons we observe them. The history of tailgating includes a famous Civil War battle, the first-ever college football game, and food. Lots and lots of food.
Many people associate fall with vibrant leaves, festive holidays, and a change in wardrobe. For the sports fan, however, it means only one thing: Football season is in full swing.
And you can't have football without tailgating. Gathering with friends, loved ones, and sometimes even complete strangers to eat, play, cheer, and otherwise enjoy the moments leading up to the game is a time-honored tradition.

Tailgating has become synonymous with Saturdays on college campuses and Sundays across the United States. Fans — both casual and committed — amass in parking lots outside stadiums and in their own backyards to support their teams and revel in the celebratory nature of what is colloquially known as GAME DAY.
Alongside the delicious foods and fun games comes a host of traditions. From good-luck rituals to decades-old chants to clothing that signals team spirit, history abounds amid the friendly chaos. Where, then, does the practice of tailgating find its origins?
And further, is this celebratory event more than just a good party?
As it turns out, it is.
The meaning of tailgating
Tailgating is more than just a pre-game party with food and drinks. Beyond being a meet-up of huge numbers of people with the same rooting interest — not to mention an eating and imbibing extravaganza — tailgates are seen as an essential part of the game-day experience, says Tonya Williams Bradford, PhD, an associate professor of marketing and inclusive excellence term chair professor at UCI Paul Merage School of Business in Irvine, California.
"For most, [tailgating] is an experience of fandom and brand and community and supporting your team," says Dr. Bradford, who co-conducted and authored the study "A Cultural Analysis of Tailgating." "But in our studies, we've found that many [fans] confessed that the act of tailgating felt like their opportunity to give a little mojo to their home team.
"In our research, we heard it so many times that we realized this must be a thing: Fans can't necessarily play the sport, but they can support their teams in a tangible, visible way so that the team will know they're there for them," Bradford continues.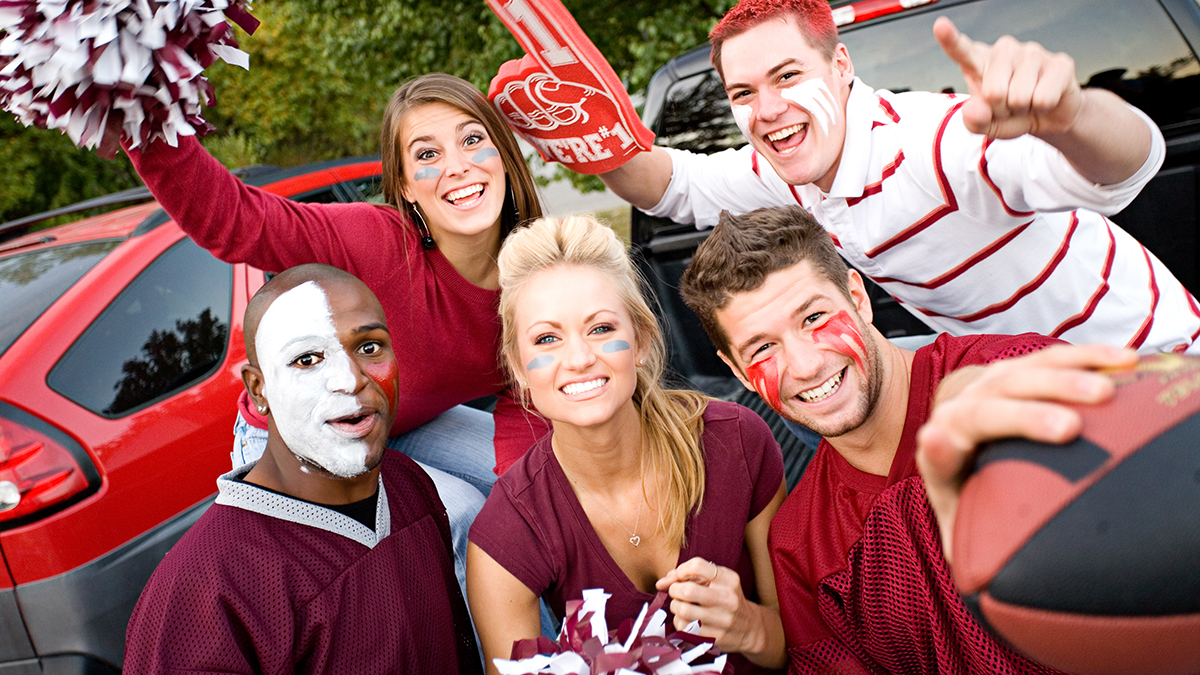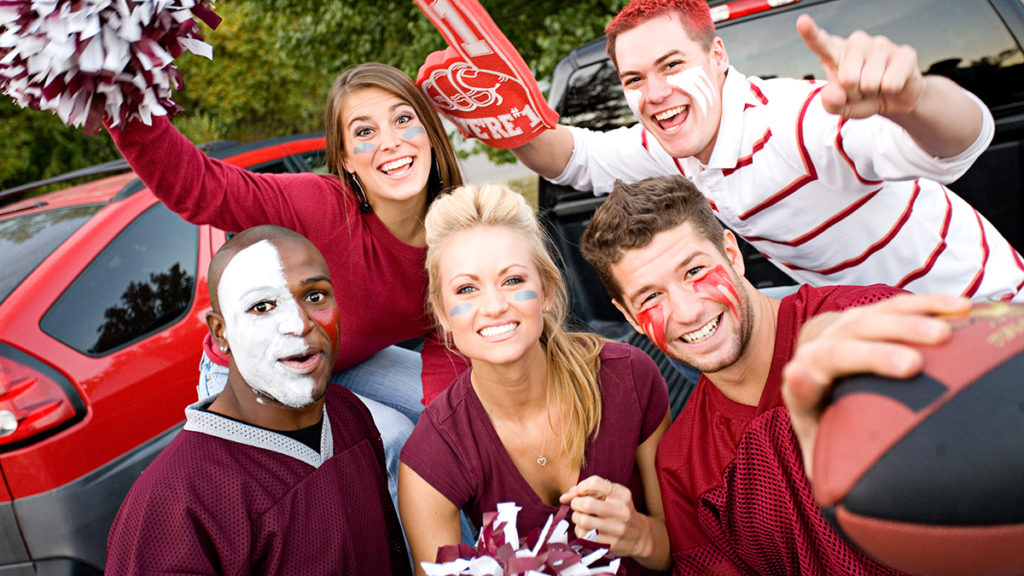 And the fans aren't the only ones who enjoy the benefits of this activity. In fact, research shows that tailgating helps forge the culture of an institution, shape its traditions, and even propel its team to victory.
But this all begs the question — how exactly did this get started?
Back to the beginning
What qualifies as the first tailgate party depends on your definition of what tailgating is. If, for example, you see tailgating as merely the act of enjoying food and the company of others while watching an event take place, you might go back to 1861 and the Battle of Bull Run — the first major skirmish in the Civil War — near Manassas Junction, Virginia, as the site of the first tailgate. While hard to fathom now, onlookers at the battle gathered to share picnics, watch the fight, and even shout words of encouragement to their preferred side.
Fans can't necessarily play the sport, but they can support their teams in a tangible, visible way so that the team will know they're there for them.
Tonya Williams Bradford, PhD
Associate professor of marketing and inclusive excellence term chair professor, UCI Paul Merage School of Business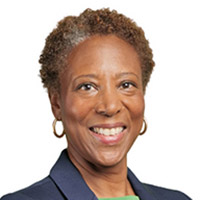 If, however, you feel that it must involve a sport, then your view might be that the first tailgate took place Nov. 6, 1869. That day, the College of New Jersey (now known as Princeton University) and Rutgers University met in what is considered the first recorded game of American football, and fans partook in a party that accompanied the contest.
No matter which one you believe to be the first tailgate, one thing is certain — tailgating has been around a long time.
All about the food
As long as tailgating has existed, food has been a central component of the festivities. From the picnic baskets at Bull Run to the advent of the chuck wagon — a mobile meat market pioneered by a Texas rancher named Charles Goodnight in 1866 — the concept of taking tasty treats on the go has always been popular.
These food-driven desires, mixed with the innovation of the mobile kitchen (like Goodnight's chuck wagon), presented an obvious next step for game-goers. Throw in the automobile and its explosive market growth in the first few decades of the 20th century, and suddenly you have the perfect storm for the evolution of what became modern tailgating.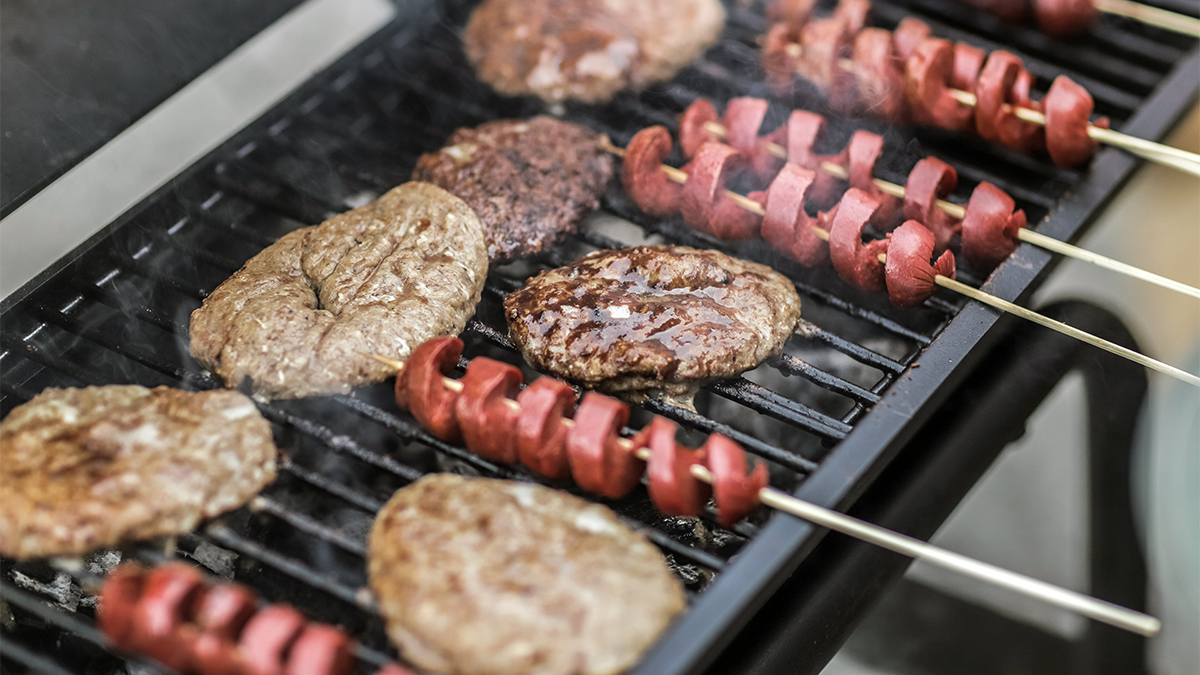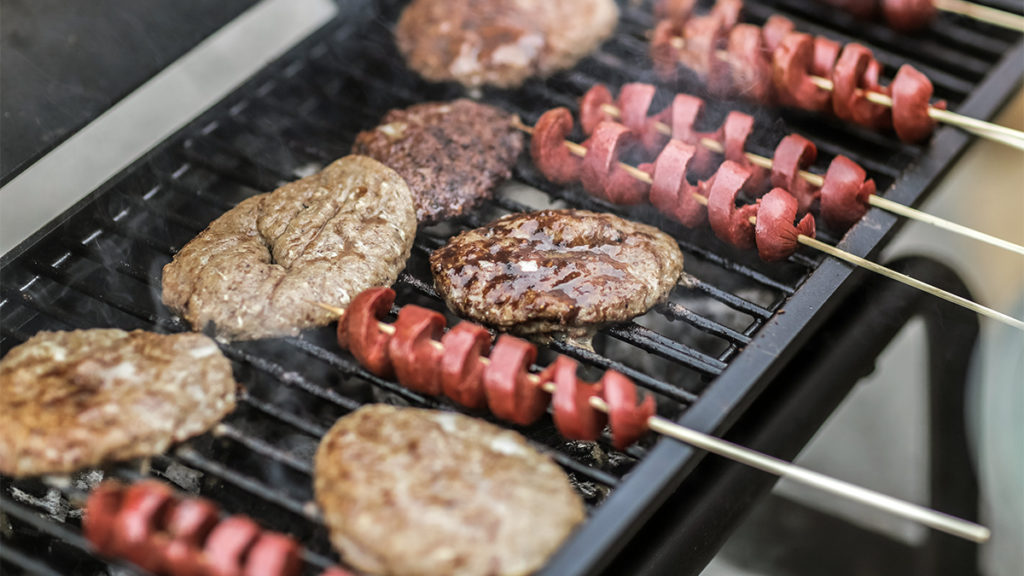 As crowds congregated outside stadiums, a sense of community arose. Suddenly, cars became hubs of socialization. Gas grills and portable coolers lent themselves to the movement, creating the ideal pre-game environment. People flocked to tailgate parties in droves, driven not by the athletic contest about to take place but by the opportunity to share in the buzz and energy of the experience.
At the center of it all was the scent of sizzling meats and adult beverages, and so it remains.
The modern tailgating experience
Tailgating is now well established on most college campuses, and certainly across professional stadiums. With over 150 years of history, modern tailgating is rich with tradition, ritual, and good old-fashioned fun.
Imagine, for a moment, you are in Gainesville, Florida. It is game day, and the University of Florida is preparing to take on fellow Southeastern Conference powerhouse Alabama. Nearly 90,000 fans are about to filter into Ben Hill Griffin Stadium, and tens of thousands more are gathered outside, basking in the swampy climate and electric atmosphere.
The air rings with thousands of voices screaming "Orange!" and "Blue!" The boos from within the stadium literally shake the ground as the visiting Crimson Tide trots onto the field, immediately followed by deafening cheers as the Gators follow.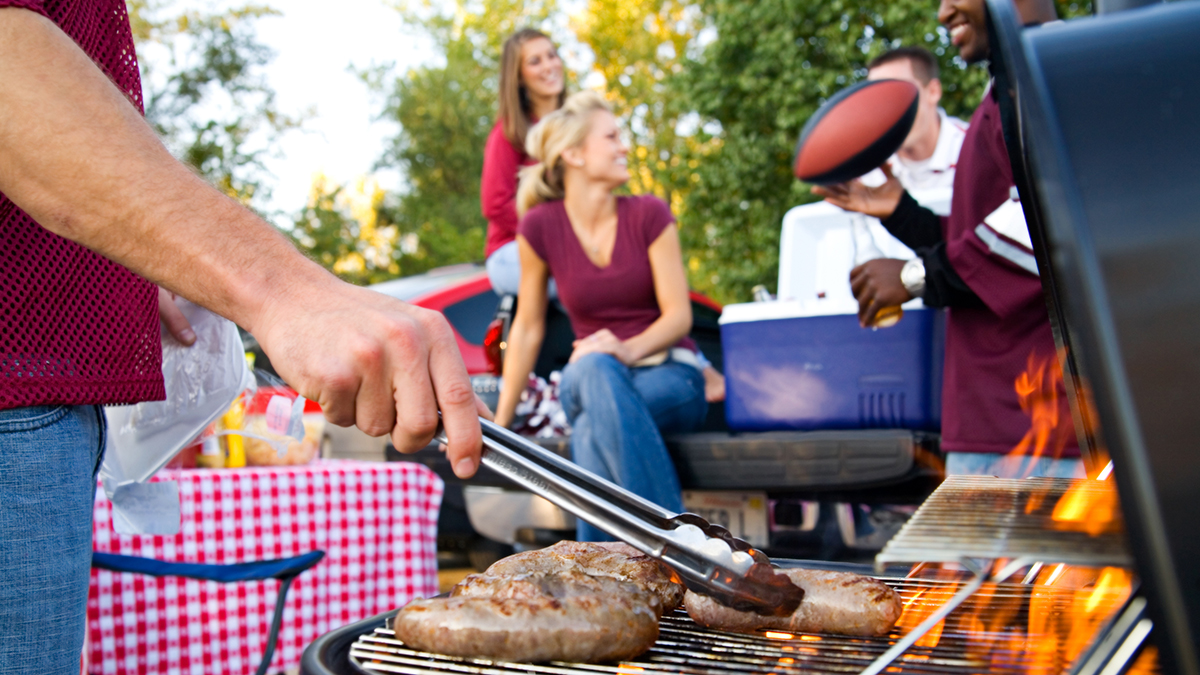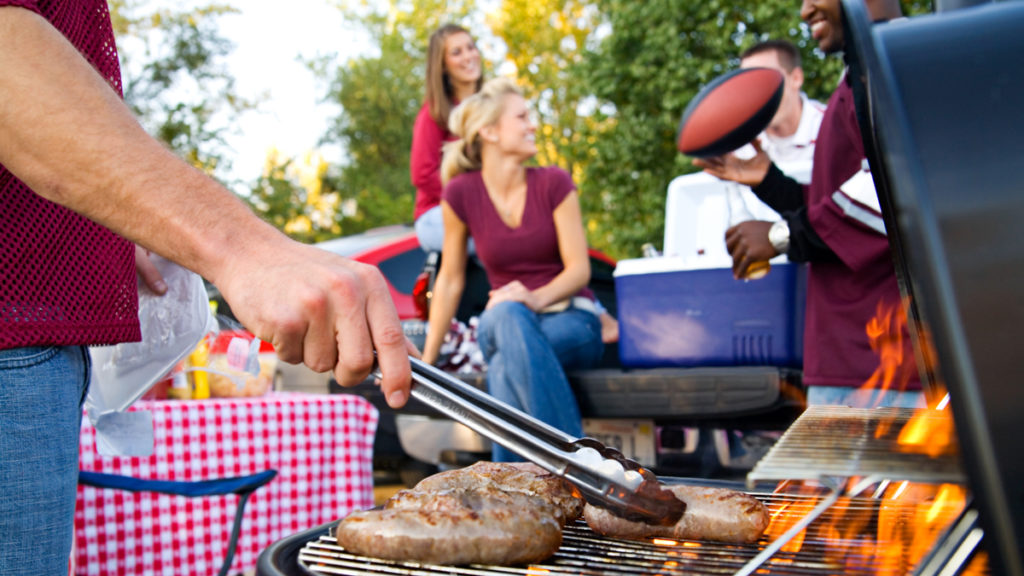 Wandering through the acres and acres of parked vehicles, the excitement is palpable. From SUVs with plastic lawn chairs to 40-foot RVs with multiple big-screen TVs streaming all things college football, you find yourself immersed in a massive conglomeration of frenzied fans.
Games of cornhole are everywhere you look, laughter permeates the air, and the smell of grilled meats makes your taste buds tingle. People in checkered orange and blue overalls abound, face paint is more prominent than skin, and music blares, all creating a joyful ruckus that is unlike anything you've ever been a part of.
This is game day. This is tailgating. This is the culmination of over 100 years of passion.
Basic tailgating tips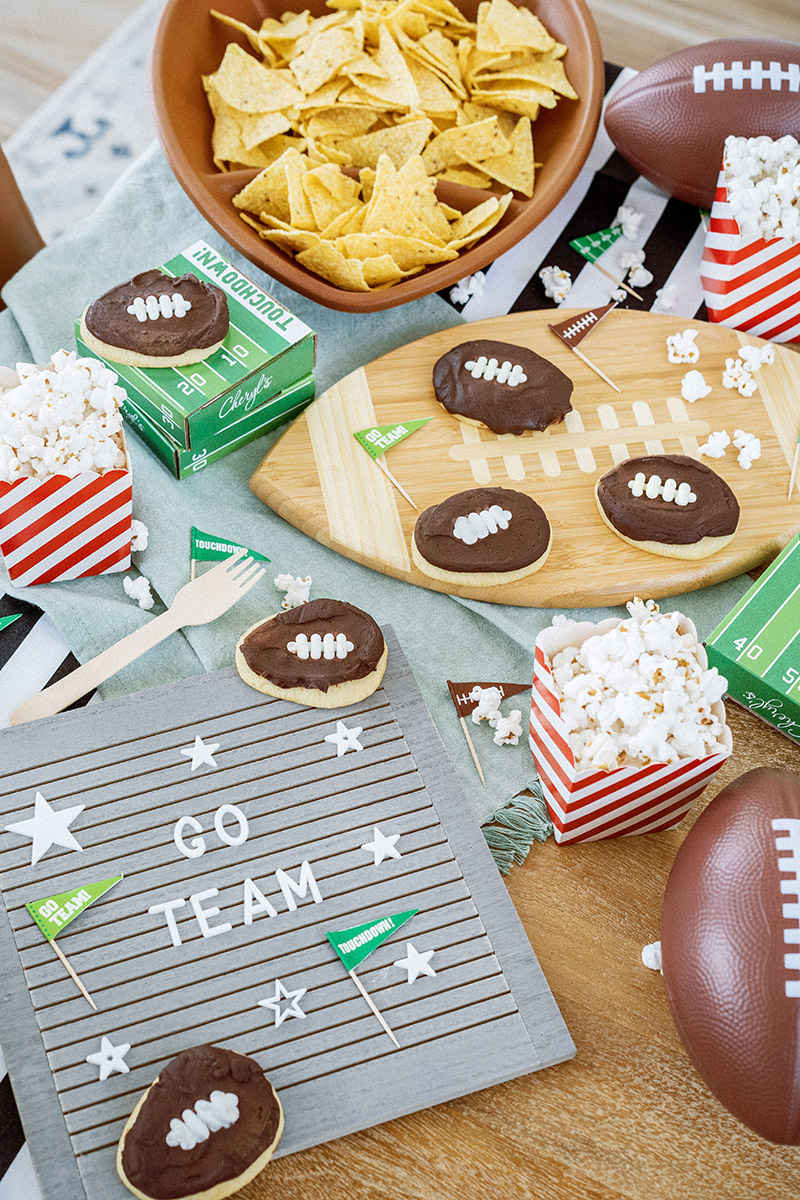 Now that you are adequately informed (and fired up, we hope), it is time to get out there and start tailgating. Here are four helpful tips (in addition to the nine we've previously given you) to ensure your foray into the tradition goes flawlessly.
1. Plan for the weather
You may need to pack a rain jacket and umbrella (just remember to leave these in the car when you head into the game, as most stadiums have banned them); you may need a lot of sunscreen. Check the forecast beforehand and be sure to plan appropriately.
2. Food is front and center
Coordinate with other tailgaters to decide what you should bring — and then bring more than you think you will need. Trust us: It is always better to have too much than not enough.
3. Know the rules
While most tailgating events are relatively casual, some have rules you need to familiarize yourself with and follow. For instance, some places allow you to bring charcoal grills; others do not. Some venues allow you to toss a ball in the parking lot; in other places, playing catch is prohibited. Read up before you head out.
4. Make a checklist
The night before you tailgate (at the latest), go through your checklist to make sure you have everything you need. This includes food, cooking equipment, weather-related gear, outdoor games, and more.